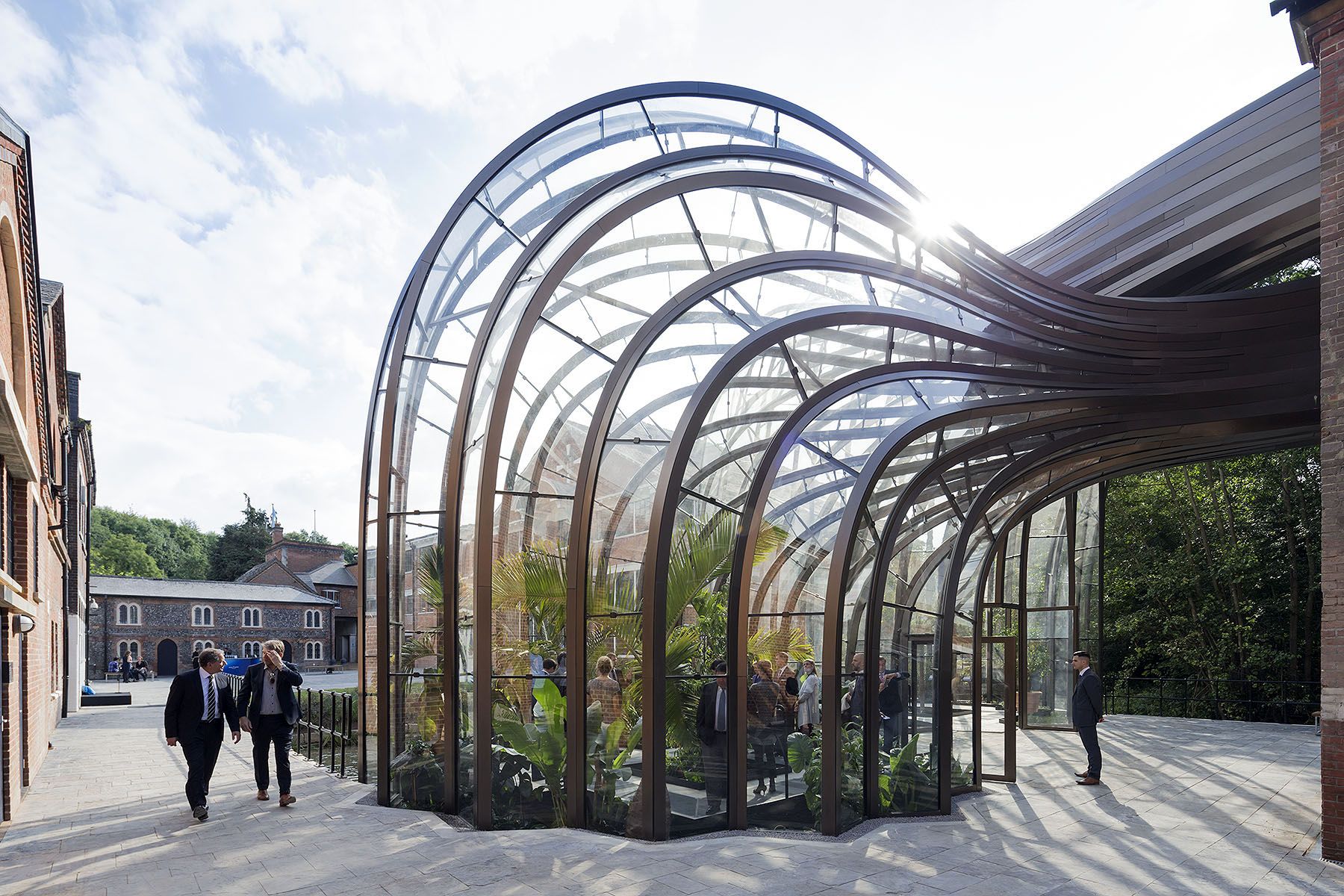 Photos Courtesy of Bombay Sapphire
Have you seen the newly renovated Bombay Sapphire Laverstoke Mill gin distillery in Hampshire? It's pretty dang cool. The site opened to the public early in the month, showing off the unique glasshouses in which the 10 botanicals (juniper, lemon peel, grains of paradise, coriander, cubeb berries, orris root, almonds, cassia bark, liquorice, and angelica) that make up the Bombay Sapphire taste are grown.
"This marks the start of a new legacy for Bombay Sapphire gin. For the first time, we are opening our doors to the public and inviting them to explore the story of Bombay Sapphire," says Nik Fordham, Master Distiller of Bombay Sapphire. "We are very proud of how we craft each and every bottle of Bombay Sapphire on site and look forward to sharing that passion and enthusiasm with the public."
The two hectare (which amounts to nearly five acres) plot of land is found just 60 miles outside of London and features 40 buildings, each one an example of some fine Victorian and Edwardian architecture. The new distillery includes the Empire Room, an advocacy and training center to educate the world's best bartenders, which will host master classes for trade and media guests. If you plan on visiting Laverstoke Mill, make sure to spend some time in the glasshouses and the Botanical Dry Room, check out the historic Dakin Stills, and of course, taste some Bombay Sapphire cocktails.