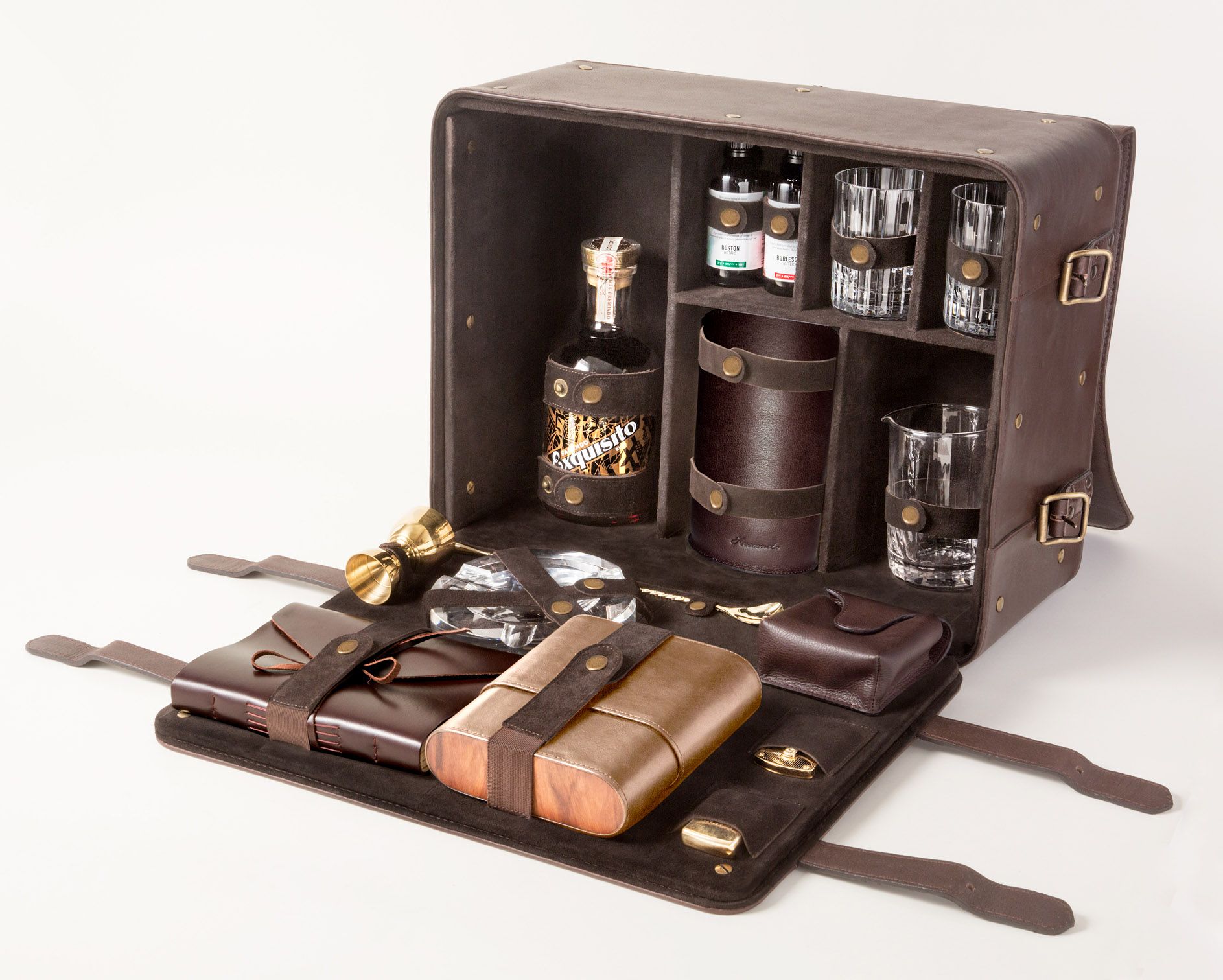 Photos Courtesy of FACUNDO
The FACUNDO Rum Collection recently unveiled their new $5,000 Elevated Holiday Gift Set, which is only available in certain high-end liquor stores. Whether you're buying it for yourself or for a loved one, the set is arranged within an Italian leather travel bag (which will be embossed with your monogrammed initials). Included are two handmade BACCARAT "Harmonie" Tumblers, two Bittermens Bitters, a handmade Brizard & Co. Cigar Humidor, a Colibri Cigar Cutter, and a member card that gives you access to exclusive FACUNDO events in major cities (including New York, Los Angeles, Miami, and San Francisco). Additionally, the collection also features small accessories, like a bar spoon, mixing glass, jigger, ice bucket, a leather-bound journal, Powermat charger, and a lighter and ashtray.
Of course, anyone who buys the Elevated Holiday Gift Set will need some premium spirits to go with it and luckily, FACUNDO is throwing in their complete collection—the NEO, EXIMO, EXQUISITO, and PARAISO.