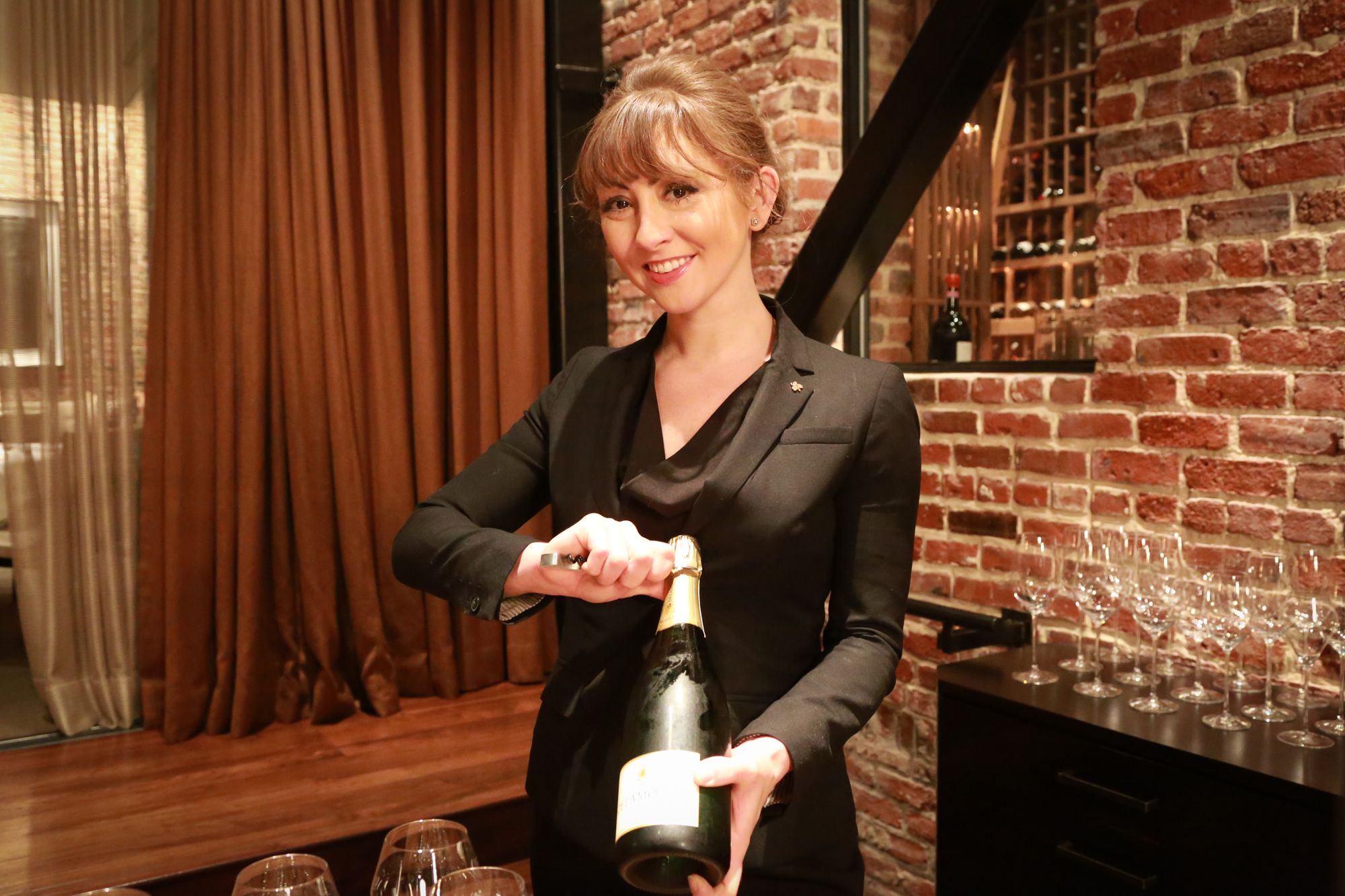 Photo Credit: Tara Patrick
There may be a large gender divide in many workplaces, but in the realm of wine, women have been steadily rising to the top. Not only do female consumers outweigh that of men, the number of female winemakers and sommeliers continue to rise every year. There are probably countless reasons as to why women are reigning supreme on the vineyard, but we'll leave reasoning to the 10 talented ladies we recently spoke with. From California to Italy, from winemakers to sommeliers, these women's stories are funny, touching, kismet, and inspirational. Plus, their favorite wines make a pretty amazing shopping list.
Don't miss the full Women in Wine series where you can catch up on all the talented women we've already chatted with. Next up is Tara Patrick, Head Sommelier at the Michelin-starred Quince Restaurant in San Francisco.
Hailing from Charleston, South Carolina, Tara Patrick started out as the manager of a small bistro/wine retailer. She soon became the Wine Director and her love for the wine world flourished, taking her to San Francisco where she got her very first sommelier job at the Michael Mina flagship restaurant. Now as the Head Sommelier at the Michelin-starred Quince Restaurant in San Francisco, Patrick heads up a program made up mostly of Northern Italian wines—specifically focusing on the classic growing regions of the Old World (including France, Germany, Austria, and Spain).
Photo Credit: Quince Restaurant
JustLuxe: What got you started in the industry?
Tara Patrick: My interest in wine began when I was working as the manager of a small neighborhood restaurant in Charleston, SC during college. We ran a small wine retail business which I became heavily involved in, and the proprietor of the business took notice of my growing passion. Each night we would close down the restaurant by opening a bottle of wine from one of the noteworthy regions of the wine world, and he would educate me on the story of the wine and the region from where it came. The direct mentorship afforded to me by this opportunity and the exposure to wines of consequence was the spark that ignited the passion for [the] diversity of wines that persist to this day.
JL: Who are some of your heroes?
TP: Without a doubt my mom is my biggest hero. As a single mother who received her PhD when I was a young child and ran a highly successful Private Practice in Counseling, she taught me not only the value of drive and a determined work ethic, but also the importance of balance in your personal and professional life. To this day she is the first person I turn to for advice of any kind.
Photo Credit: Tara Patrick
JL: Is there a female figure in the wine world whom you consider to be the most inspiring and/or influential?
TP: Living and working in the San Francisco sommelier community, there is such a wonderful abundance of women to be inspired by. Running the program at Quince puts me in succession behind some of San Francisco's highly regarded sommeliers—be it female or not—including Christie Dufault and Chris Baggetta. Emily Wines' [Master Sommelier At Kimpton Hotels] career is also a huge [inspiration], as she has been, and continues to be, one of the most significant players in the sommelier culture of the West Coast. Additionally, my peers and colleagues are constantly sources of inspiration, as we continue to challenge each other and grow as a collective.
JL: Considering more women tend to list wine as their favorite alcoholic drink compared to men, why do you think it has taken so long for women to break into the industry? How has the climate for females in the wine industry changed?
TP: I think the growing community of female sommeliers is another extension of the increasing presence of women in the professional sphere across industries. I wouldn't isolate it to the world of wine exclusively, as I think women are growing in their contributions in the professional domain and, as a result, all industries are becoming stronger, more well-versed, and comprehensive in their scope and approaches.
Photo Credit: Quince Restaurant
JL: As a woman in the field, would you prefer to be "just another winemaker/sommelier" or do you find power in the attention gained from being a female in the industry?
TP: I don't see the need in there being a dichotomous approach. There is power to be found in both angles; while it is certainly rewarding to work in the field that I do, I don't particularly view it as working as a specifically "female" sommelier. I do, however, think it is important to have a diversity of perspectives and palates in the development of a wine program, and therefore a good mix of people of both genders and a variety of background and experiences is the most important element.
JL: Do you have a favorite wine?
TP: That's like asking for a favorite child! But if I have to answer, I will always be doggedly loyal to Champagne. My favorite producer, if I had to name one, would likely be Egly-Ouriet; such a beautiful balance of texture and finesse, with a delicious undercurrent of savory umami notes. Also, given our program's heavy Piemontese focus, I've been exploring the grossly underappreciated world of the Alta Piemonte. The producers in the Ghemme, Gattinara, Lessona, Boca, etc. are what I find to be some of the most interesting, ethereal representations of Nebbiolo […]. Conti, Le Piane, Antoniolo, and Rovellotti top the list of some of my favorites from that corner of the world.