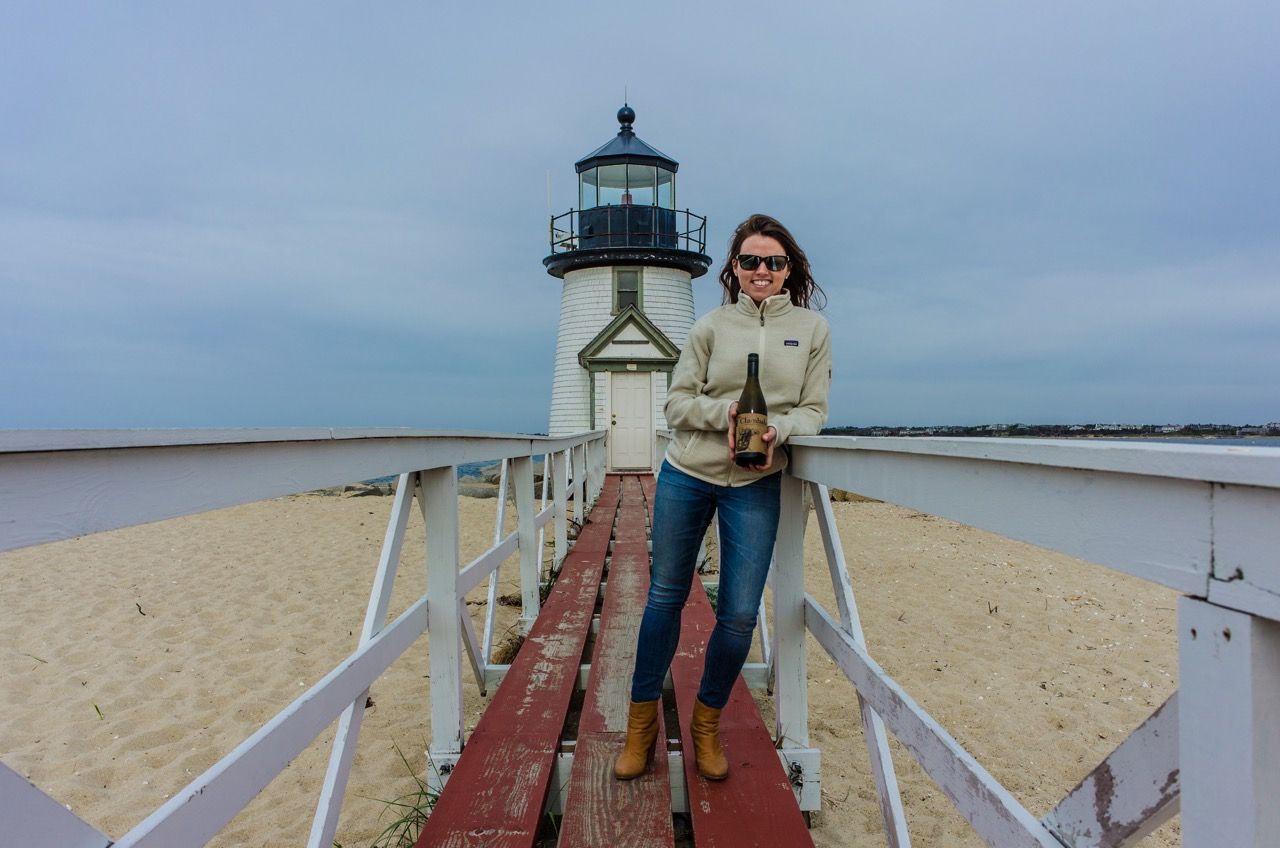 Photos Credit: Grant Cowherd, Ripe Life Wines
There may be a large gender divide in many workplaces, but in the realm of wine, women have been steadily rising to the top. Not only do female consumers outweigh that of men, the number of female winemakers and sommeliers continue to rise every year. There are probably countless reasons as to why women are reigning supreme on the vineyard, but we'll leave reasoning to the 10 talented ladies we recently spoke with. From California to Italy, from winemakers to sommeliers, these women's stories are funny, touching, kismet, and inspirational. Plus, their favorite wines make a pretty amazing shopping list.
Don't miss the full Women in Wine series where you can catch up on all the talented women we've already chatted with. Next up is Mary McAuley, sommelier and founder of Ripe Life Wines.
Sommelier, wine producer and a culinary school graduate, Jersey-born Mary McAuley founded Ripe Life Wines after a clambake with friends. Not just a pairing source for wine lovers, RLW also released its signature Clambake Chardonnay in 2013, which led to their Clambake Limited Edition Rosé. Though they are popular along the East Coast, RLW has also been recognized by tons of famed epicurean outlets, like Wine Enthusiast and Fork + Plate.
JustLuxe: What got you started in the industry?
Mary McAuley: I thought I wanted to open a restaurant, so I went to culinary school, where I really fell in love with my wine courses. I developed a deeper interest and appreciation for wine over food and pursued that direction. [I] got into wine production after I was tasked with selecting the wine for a (rather raucous) clambake I threw with my friends back in August 2011 in my shore-side hometown of Mantoloking, NJ. I realized that even some of the most wine-savvy consumers are lost when it comes to selecting a good wine to pair with food, especially the coastal cuisine I grew up eating. There was also a void for trustworthy brands in the wine market. So, I almost felt compelled to produce an artisanal and superiorly-crafted wine under a recognizable label to stand out from other big names.
JL: Who are some of your heroes?
MA: My personal heroes are definitely my parents. Mom and dad have been so supportive and influential to me throughout the process. But, professionally, I admire any and all risk takers and trailblazers—male or female. Having guts impresses me the most.
JL: Is there a female figure in the wine world whom you consider to be the most inspiring and/or influential?
MA: Of the 140 Master Sommeliers in North America today, there are only 21 females. Wine being such a male-dominated industry, especially in terms of service, I think those women are incredibly inspiring. Those women have become such a big part of the education process, that their influence over the industry is immense. It's almost a call of duty when you're at that level of expertise, and more and more women are breaking into the industry because of these trailblazers.
JL: Considering more women tend to list wine as their favorite alcoholic drink compared to men, why do you think it has taken so long for women to break into the industry? How has the climate for females in the wine industry changed?
MA: Men have always dominated high-end dining jobs—it's "traditional-style" (or French-service-style) service. Servers, managers, sommeliers—you name it—have all been males at those very high-end restaurants where people would buy wine. No one saw women doing those jobs. But, at least the front of house, underwent a transformation around [...] 2005 and women started filling those roles and infiltrating the wine industry [...]. We starting hearing a lot about women being the masterminds behind great wine lists just after the millennial [sic]. Women have extremely good palates and (usually) Type A personalities, which is what it takes to understand wine (varietals, regions, labels, etc.).
JL: As a woman in the field, would you prefer to be "just another winemaker/sommelier" or do you find power in the attention gained from being a female in the industry?
MA: I personally don't feel any added power, per se, from being a female in the industry. But that said, I do think it benefits me in that I stand out—not that it gives me power, but people tend to remember me. My goal though, is to be known as a wonderful producer.
JL: What do you like most about your wine? Do you have a favorite wine aside from your own?
MA: We don't cut any corners in making it. Ripe Life Wines is a brand, but we do things as if we're a boutique winery. [We're] unconcerned with consistency in the sense of making a replica from year-to-year. Instead, our consistency comes in the form of high-quality and flavor profile (to ensure each batch of the Clambake Chardonnay, for example, always compliments the flavors of seafood).
In terms of wines, my heart really belongs to Italy. I really enjoy Barbaresco.