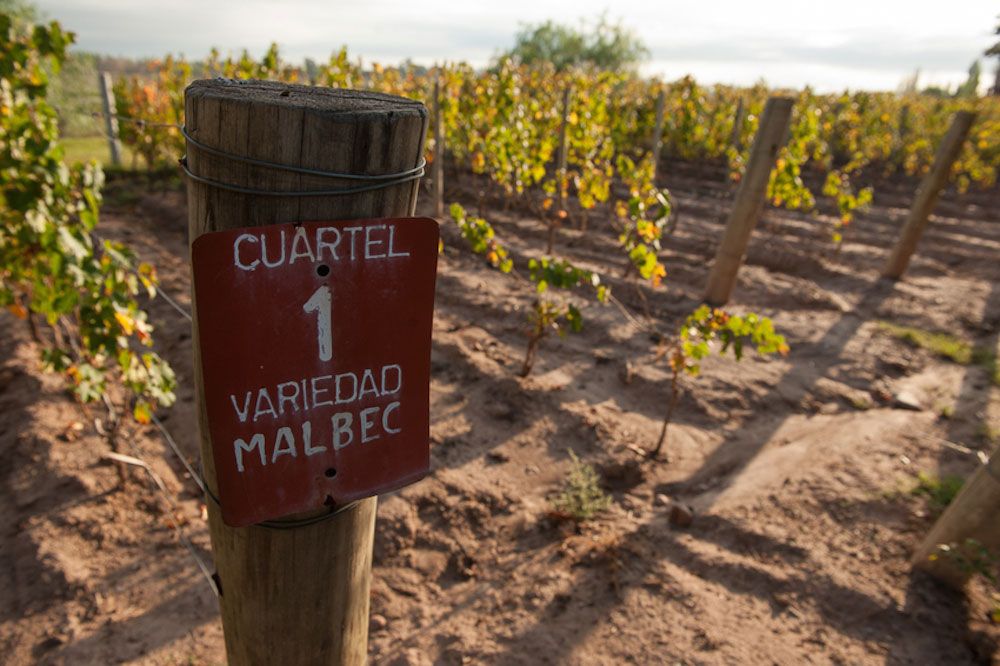 Photo Credit: Achaval-Ferrer
As a grad student at Stanford in 1989, Argentinean Santiago Achaval discovered a passion that many college scholars are just experiencing: the love of wine. And not just any brand, fine wines. Weekend road trips to Napa and Sonoma bested his academic studies. Returning to his career in accounting in Argentina, he could not leave behind the thoughts of those exquisite wines he had tasted in California. Something in him told him that Argentina, with her soil composition and climate, could provide him with qualities similar to, if not exceeding, those wines. And so, his appetite for drinking wines turned into a desire for creating wines.
Following years of meticulous planning and fundraising, in 1998 he founded Achaval-Ferrer Winery with three friends, fellow Argentinean Manuel Ferrer, along with Italian winemakers Roberto Cipresso and Tiziano Siviero. This group of friends had a singular goal: to make world-class red wines that reflected the unique terroirs of Argentina. Together, they purchased the Diamante Vineyard and their legacy began.
All along, Achaval felt that the attributes of Argentina—unique soil profiles, abundant sunshine and 100-year-old ungrafted vineyards—could produce Old World-style wines using New World, minimalistic techniques. And with one vineyard under their belt, they purchased Altamira in 1999, a small vineyard of ungrafted Malbec that dates back to 1925. The following year, Altamira Vineyard received five decanter stars its first year of release, becoming the first Argentine wine to win this award. At that point, this group of friends, who had expanded to include others interested in their quest to produce world-class wines, knew they were on to something. In 2001, Achaval-Ferrer released Quimera, a Bordeaux-style blend, to more critical acclaim.
Friends often disagree, but this group was unwavering in their commitment to quality. The pillars of Achaval-Ferrer's process include reduced irrigation to produce more concentrated flavors, low yields to bring out the personality of the grapes, and minimal intervention in the winemaking. Many wineries produce four bottles of wine per plant, yet at Achaval-Ferrer they release just a single bottle from a single Malbec planting. Two plants yield a bottle of Quimera and the Fincas derive from three plants.
Achaval-Ferrer's global brand ambassador Marcelo Victoria compares their process to that of a world-class chef saying, "We think like a chef who is creating a dish and use only the best ingredients." The careful selection of fincas (estates) are the key to Achaval-Ferrer's success of its wine. Finca Altamira, Finca Bella Vista and Finca Mirador are all premier estates located at varying elevations ranging from 2,400 and 3,600 feet.
The unique terroir consisting of singular soil composition, pristine snow melt and temperature fluctuations, means that a special feature comes out in the wine each year, according to Victoria. He also believes that Malbec is the best translation for the land, as the winery's signature wine, Mendoza Malbec, is sourced from older vines up to 120 years of age. Today, Achaval-Ferrer produces three tiers of wine including their critically-acclaimed single vineyard Malbecs from Mendoza, recognized as some of the best wines in Argentina and the world.