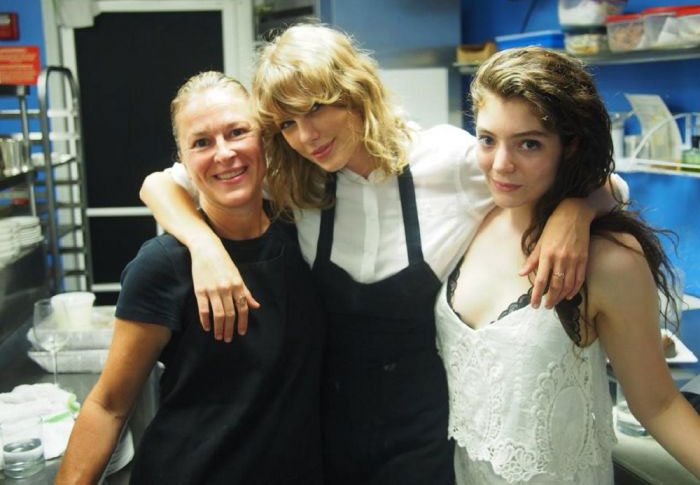 Photo Credit: Ella's Fine Food & Drink
Several long blocks outside the picturesque village of Westerly, Rhode Island sits the casually-elegant Ella's Fine Food & Drink, helmed by seven-time James Beard-nominated Chef Jeanie Roland. The eatery serves seasonally-influenced American-Asian fusion dishes prepared with classical French techniques.
Growing up in Waterbury, Connecticut, Chef Jeanie was inspired by both her mother and grandmother. "Both were exceptional scratch cooks," says Roland. "My mother made dinner every night and we set the table on Saturday for a formal dinner. This taught me a lot about respecting the process of dining itself. My grandmother ate from her garden, made her own liquor from her fruit, and traded her vegetables for meats, milk and eggs from local farmers."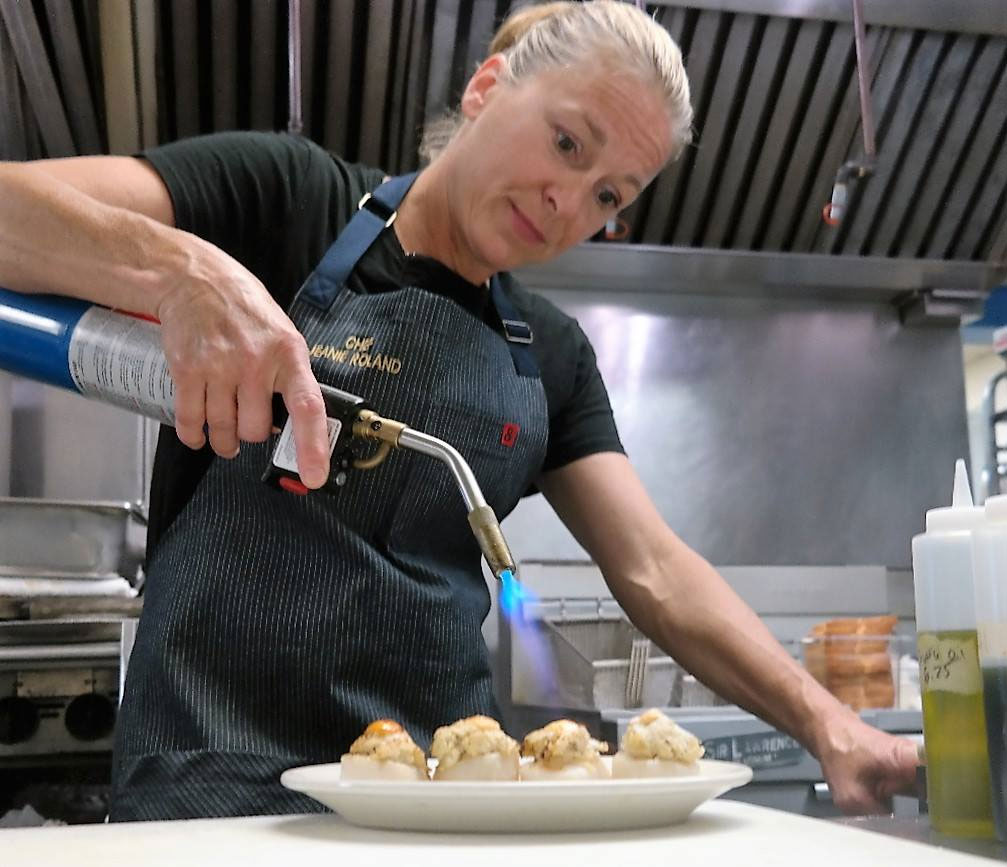 Photo Credit: Ella's Fine Food & Drink
After high school, Roland earned her degree at the Culinary Institute of America - Hyde Park and then served as corporate chef for IMPAC, an international consulting firm where she traveled worldwide bringing cultural cuisine to business and political leaders. In 2000, Roland and her husband/business partner James settled down in Punta Gorda, Florida opening Perfect Caper, a 10-table restaurant and deli. Roland gained such a large and loyal following that in 2012, with a desire to be closer to family and her New England roots, opened her second restaurant in Westerly.
Roland had the name Ella on her mind, two years before she opened her restaurant which sits where the 50-year-old Cappizano's Italian restaurant used to be. After finding out from the Cappizano brothers that their mother's name was Eleanor, she knew it had to be Ella's Fine Food & Drink.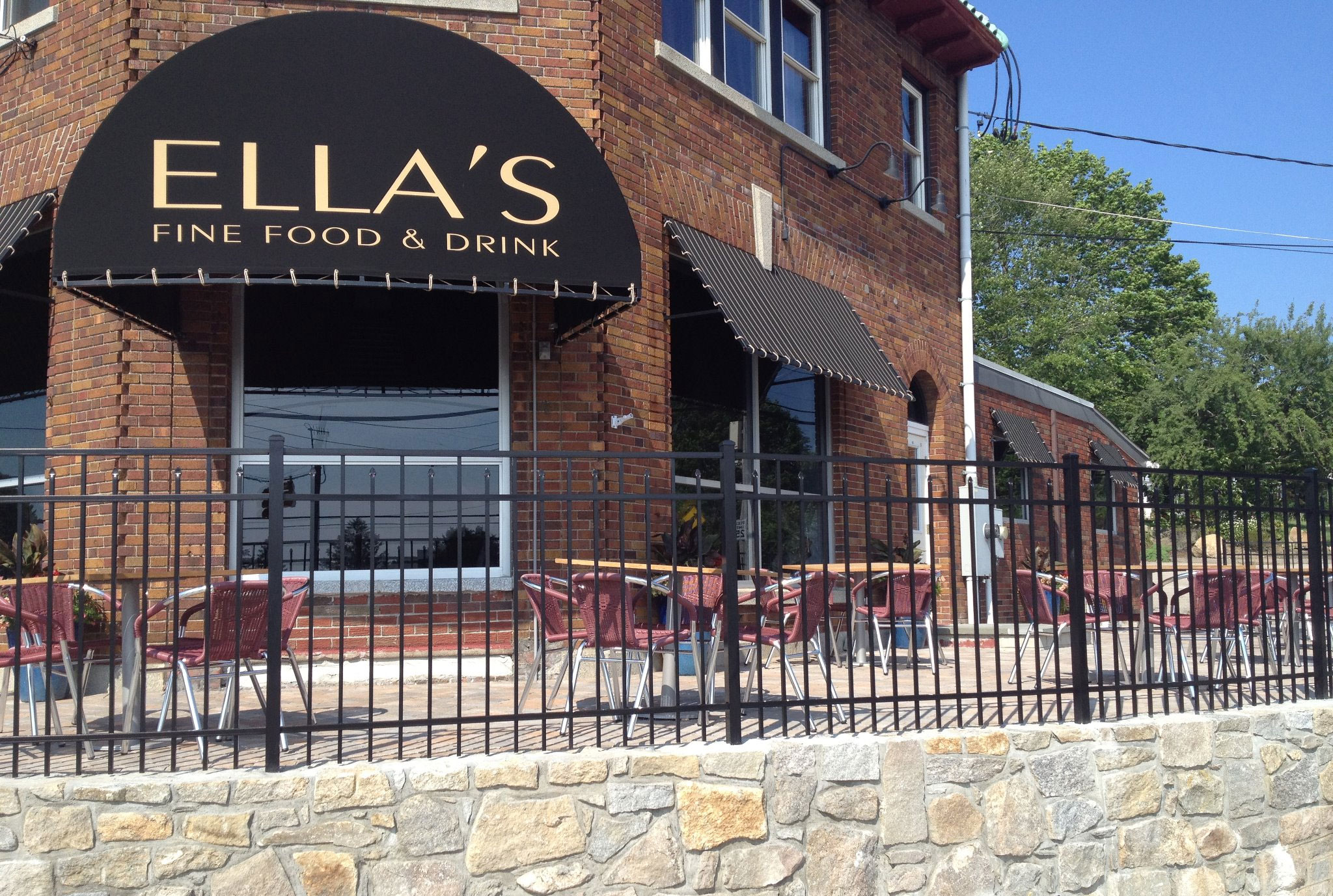 Photo Credit: Ella's Fine Food & Drink
Situated in a brick building at the corner of Westerly's Tower and Granite streets, Ella's outward appearance is about as far as you can get from nearby coastal Rhode Island's picturesque vistas or the historic walkable village of Westerly. The restaurant overlooks a starkly, car-centric intersection and a small parking lot with squeezed-together spaces that fill up quickly. But thankfully, first impressions are deceiving, and once inside, your taste buds are rewarded.
Plates range from gourmet comfort foods like buttermilk fried Momma's Chicken accompanied with sweet corn butter, wilted greens, and white cheddar grits to haute global favorites like Duck a Deux Facons and a slow-cooked Haricot Tarbias with seasonal greens, smash of fingerling confit and thyme jus. Other favorites include The Crabby Scallop, a jumbo lump crab topped with grilled scallops, coconut-cilantro infused forbidden black rice, shanghai bok choy, and mirin-yuzu apricot beurre blanc as well as The Filet la Maison, a house filet mignon with seasonal vegetable, black truffle Béarnaise, and a side of double truffle lobster mac and cheese.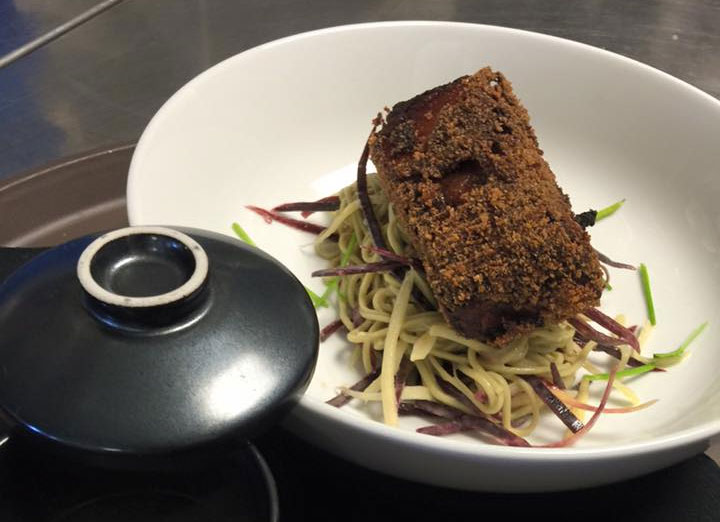 Photo Credit: Ella's Fine Food & Drink
You'll notice that duck fat figures prominently on the menu. "I love to cook with duck fat for a variety of reasons," said Roland. "Flavor is of course a no brainer but most importantly, duck fat can be brought to a higher temperature without smoking like clarified butter and grape seed oil." Another quality of duck fat is that food doesn't absorb it as readily and therefore creates a crisper, less greasy ingredient when it comes to cooking.
Seasonal cooking is Roland's passion. "My favorite seasons are spring and fall. There's just something about sautéing little sprouts, spruce tips, and fiddle heads at the beginning of growing season that awakes my inner chef," shared Roland. "On the other hand, fall inspires me to hunker down and indulge my obsession with the many varieties of squash now available at the farmers markets that play both sweet and savory well. Hubbard squash pie is just as tasty, if not more so, than classic pumpkin while being a great substitute for carrots in cake or pumpkin in cheesecake and ice cream. Squash also complements a wide range of ingredients like vanilla, goat cheese, blue cheese, bacon, and white and black truffles."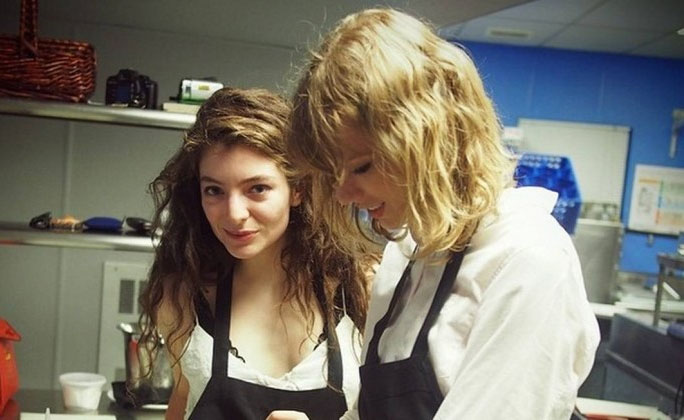 Photo Credit: Lorde
Beyond word of mouth, Roland's rise in popularity got a major boost in 2014 when singer-songwriters Taylor Swift and Lorde popped in for dinner and then asked if she would be willing to host them for a private cooking class. Soon, they were in Roland's kitchen learning how to make tuna tartare tacos seasoned with sesame oil and fresh ginger wrapped in a "won-taco" (wonton taco). Roland credits the Instagram pictures shared during this session for ultimately catching the eye of Celebrity Chef Bobby Flay.
The restaurateur then invited Roland to compete on his Food Network show Beat Bobby Flay. She accepted the challenge and prepared her Thai curry mussels with duck-fat frites accompanied by three homemade dipping sauces within 45 minutes. Two of the three blindfolded judges chose her dish and she went on to beat the world-famous Flay. A worthy accolade indeed.