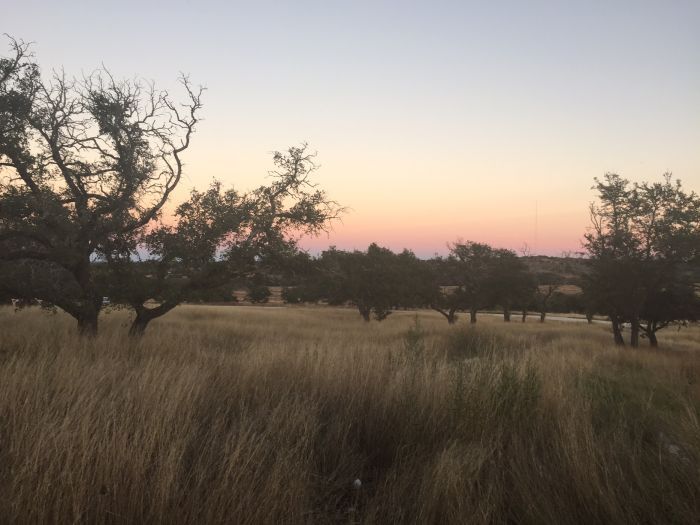 Photo Credit: Pedernales Cellars/ Sandra McPherson
Dry Rosé has been the darling of the wine industry for the last three years. Rosé is a refreshing, crisp, light style of red wine grapes that can be enjoyed year-round. Most people think of Provence in Southern France as the traditional, go-to region for buying world class dry rosé wines.
The Texas Hill Country has been a tourist mecca for decades, thanks to the over 350 wineries now in the state. Remarkably, Texas wine tourism has increased so much that the Hill Country is now the second fastest growing wine destination in the United States, with only Napa Valley, California ahead.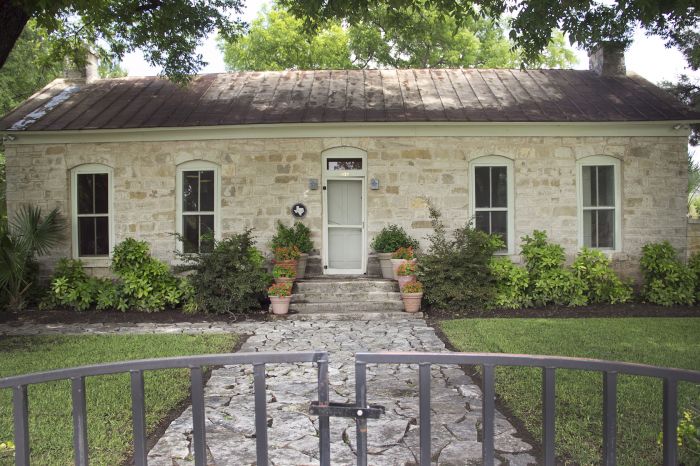 Photo Credit: Brennan Vineyards/Linda Spina
In the past, few wine connoisseurs would think of choosing a rosé from the Texas Hill Country, but things are changing and recently several international award-winning wineries formed a quality association called Texas Fine Wine. These innovative wineries are working with warm climate Mediterranean grapes from Southern France, Italy, Portugal and Spain, which are best-suited to the Texas terroir. Texas has the cold of winter and heat of the summer, calling for grapes whose roots are from similar climates. Texas wineries make lovely rosé, as well as fragrant white wines and fully-extracted red wines. Some of the grapes used for rosé include Tempranillo (of Rioja fame), Grenache/Garnacha and Cinsault from France and Italy, Mourvedre from southern France and Spain, and Tannat from southern France.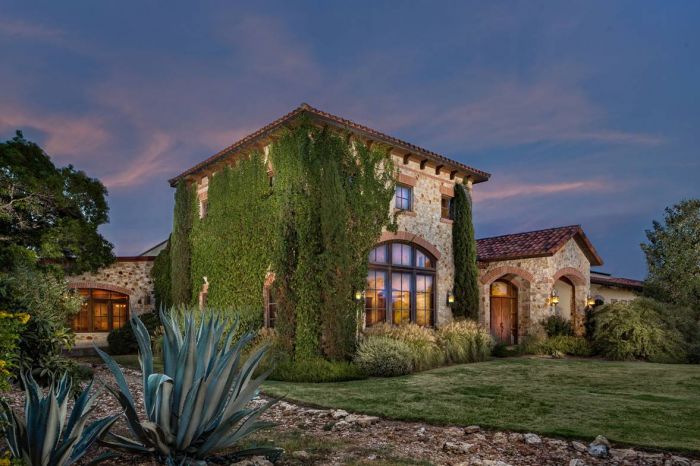 Photo Credit: Duchman Family Winery
Each of these red wine grapes adds it's own twist to the natural rosé fragrances and flavors of strawberry and raspberry. Tempranillo rosé adds peach and citrus notes. Grenache/Garnacha rosé reveals the sweet herbs and rose petal floral intensity to the natural raspberry tones. Mourvedre rosé exhibits honey and pomegranate with its strawberry essence. Tannat rosé features a more robust cherry and plum flavor.
Rosé pairs well with a wider variety of cuisine than most other wine choices. It's the red wine grape you can chill. Consider a dry rosé with salads, appetizers, meats and especially Texas Barbeque—a cool complement to a hot and spicy food.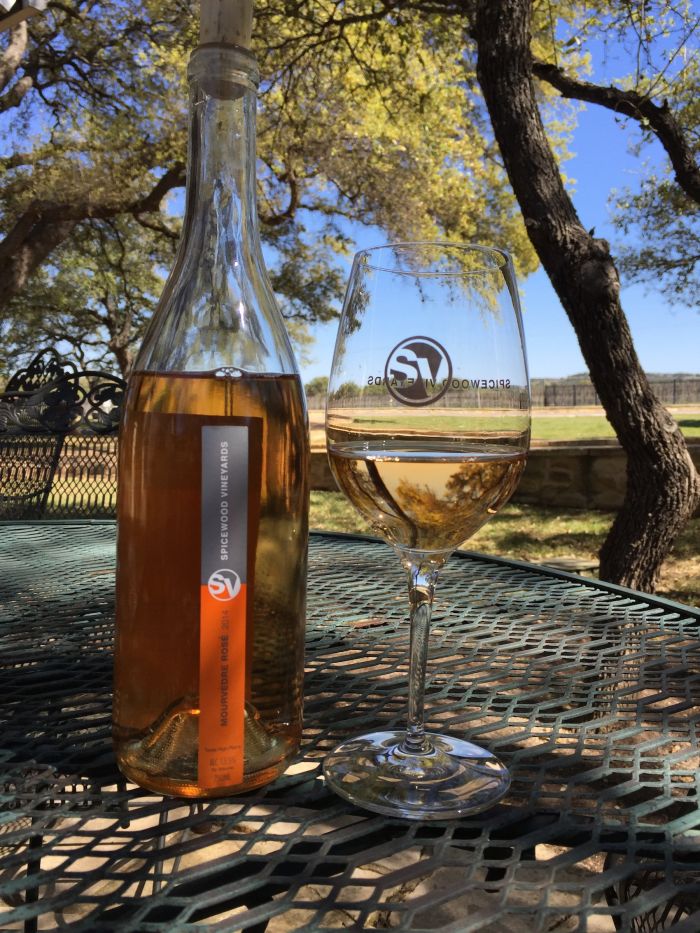 Photo Credit: Spicewood Vineyards/Linda Spina
The Wineries
Brennan Vineyards: Located in Comanche, Texas, this winery was founded by the Brennan's, who purchased an 1879 rock house as the foundation. Experienced winemaker Todd Webster produces "sophisticated wine with Texas roots." This winery specializes in a rosé of Mourvedre.
Bending Branch Winery: Founded by Dr. Bob Young, MD, this winery champions the use of sophisticated technologies. Bob features a Cinsault rosé and a Tannat rosé alongside other wines like Tempranillo, Vermentino, Petite Sirah, Picpoul, and Roussanne.
Duchman Family Winery: Voted by HGTV as one of the most beautiful wineries in America. Dr.'s Stan and Lisa Duchman founded the winery in 2004 to produce the Italian varietal wines that have earned them national acclaim. Winemaker Dave Reilly has been featured in Southern Living magazine for his innovation. Texas Monthly voted their Grenache rosé one of the Top 10 in Texas.
Spicewood Vineyards: Founded in 1992 in Spicewoods, Texas, winemaker Todd Crowell and current owner Ron Yates have dramatically transformed the winery and vineyards. Spicewood Wines (especially their rosé of Tempranillo) pair well with the well-known local Opie's Barbeque restaurant.
Pedernales Cellars: This Stonewall, Texas winery planted their first vineyard near Fredericksburg in the early 1990's. Pedernales offers a tasting room and patio with one of the most stunning views of the Hill Country. Pedernales is a pioneer is making Tempranillo wines with numerous gold and silver medals rewarding its flagship wine. Pedernales features both a Tempranillo rosé as well as a stunning rosé of Grenache.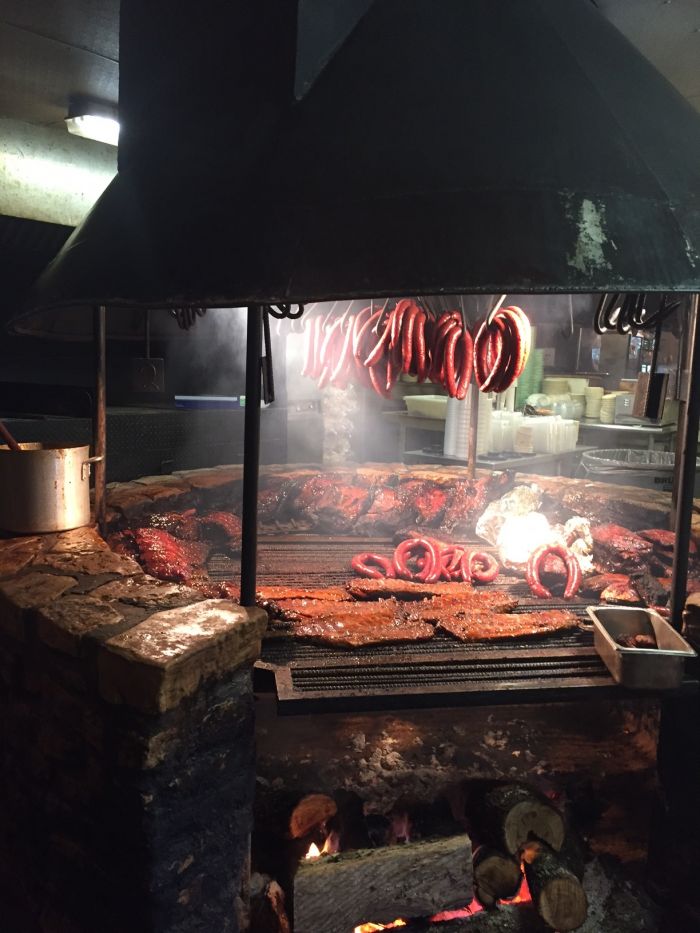 Photo Credit: Salt Lick Barbecue/Sandra McPherson
Where to Eat:
Salt Lick Barbeque: This iconic Texas eatery can be found in both Driftwood and Roundrock. They ship nationwide and feature brisket, pulled pork, ribs, and sausage.
Valeria Farm-to-Table Restaurant: Found in Boerne, Texas, offers gourmet Italian using fresh ingredients and natural products. Valeria made USA Today's list of Best Farm-to-Table restaurants.
Photo Credit: Camp Comfort/Linda Spina
Where to Stay:
Camp Comfort: This Comfort, Texas, hotel was originally an outdoor German bowling alley. This striking inn was converted to a boutique B&B with cabins featuring fine linens, elegant bathrooms, s'mores by the fire, and a cool aesthetic.
Sage Hill Inn: In Kyle, Texas, rests a boutique restaurant, inn and spa surrounded by hiking trails and stunning vistas. The restaurant utilizes vegetables and flowers from their gardens.
Rose Hill Manor: Situated in Fredericksburg, Texas, this lofty home resembles a Charleston replica plantation-style inn, and is beautifully decorated during the holidays. Room choices include the main manor house and private cottages. The Restaurant won one of only two Wine Spectator awards in the Fredericksburg area for its excellent wine list.