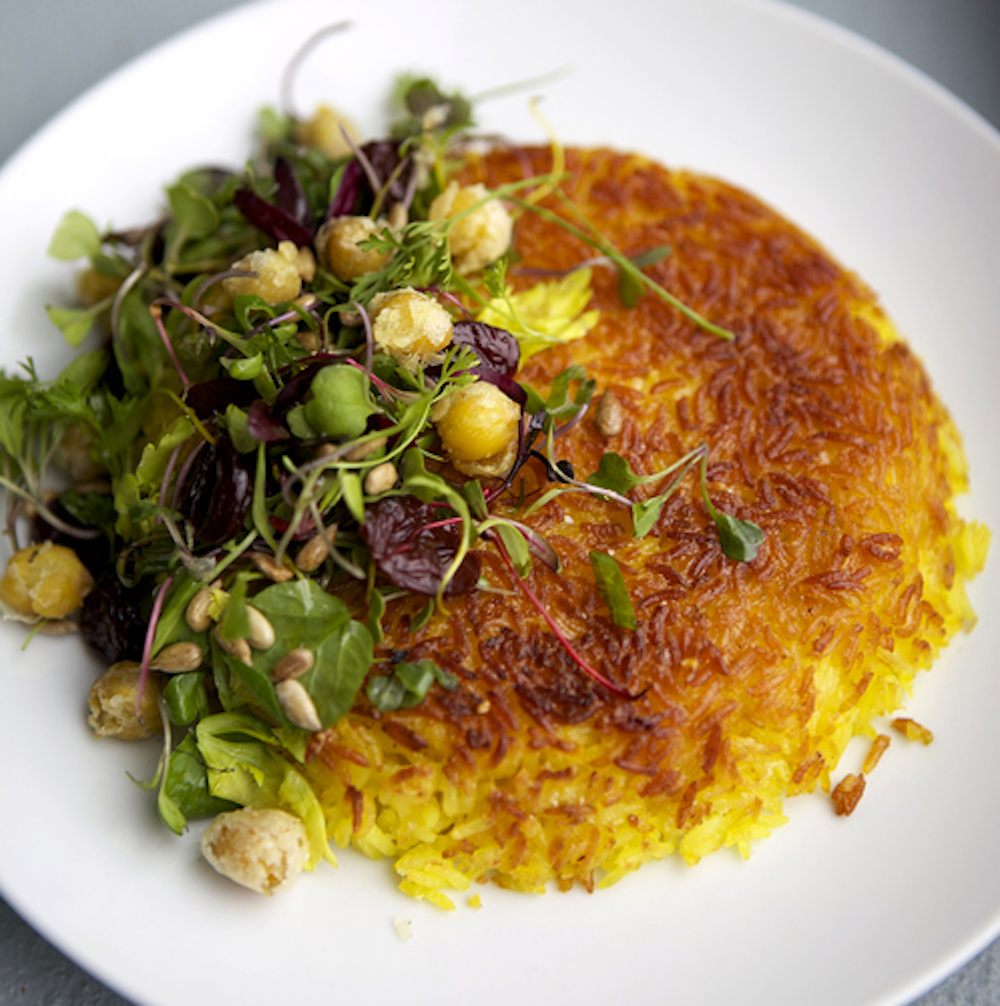 Photo Credit: Shaya
New Orleans will always be a tourist favorite for cajun, but in recent years, there's been a movement of chefs bringing their roots and ethnic passions to the city and changing up traditional flavors. Three chefs are leading this movement with their philosophies on fusing the cultural cuisines of Louisiana with their roots.
Alon Shaya of Shaya
Chef Alon opened Shaya to bring the flavors of his Israeli roots to New Orleans with an interest in keeping the culture alive. In 2015, Shaya won the James Beard Award for Best Chef: South for his work at Domenica. The following year, he won yet another James Beard Award for Best New Restaurant, at his namesake restaurant with his unique menu that fuses the flavors of the Middle East, Turkey, North Africa and Greece. Chef Alon's goal is to serve authentic Israeli food with a touch of local flair, realizing that the menu must be approachable to people in New Orleans. His hummus dishes change seasonally with a current version made with King Trumpet Mushrooms marinaded in Shish-kabob sauce served over a bed of collard greens with Aleppo chili flakes. The menu also features tapas classics of Baba Gnash and a Lebneh dish paired with local yogurt, wax peppers and radishes. Other great dishes to share include Shakshouka, Southernized with chermoula, parsnips, spicy chilies, tomato, and egg, or a curried fried cauliflower hummus. There's also an entree-sized Slow Cooked Lamb with Whipped Feta, Walnut and Pomegranate Tabouleh.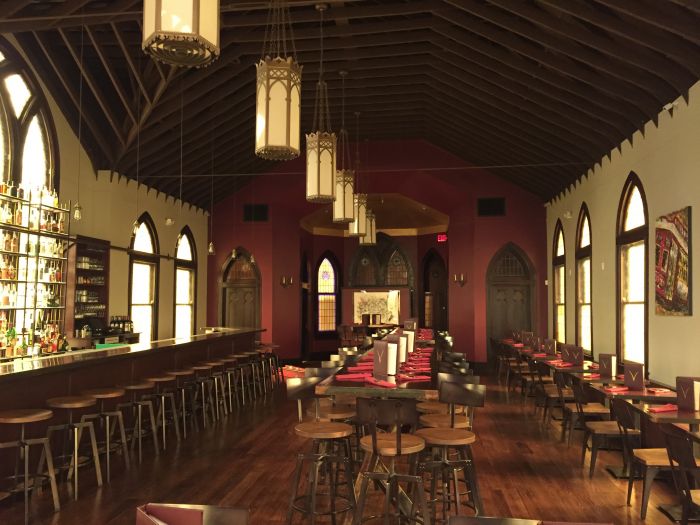 Photo Credit: Beth Graham
Nick Vella of Vessel
Vella spent much of this youth in Malta so it's no surprise that in his first role as executive chef, his menu incorporates the flavors of Italy and North Africa, "coastal cuisine" as he calls it. And while the cuisine may be unique, the restaurant's most outstanding presentation is its space. Vessel is housed in a 1914 Historical New Orleans Church with original stained glass windows. The restaurant's interior, the original church, was designed like an upside down ship vessel which was a common theme for Lutheran Churches built during this period. Hence, the name "Vessel". The decor and furniture is in an industrial, communal theme designed to encourage people to interact with one another. Chef Nick serves a Southern favorite of Chicken and Waffles on top of Calas Waffles, a flavor which originated with slaves in the rice-growing region of Africa. His side dish of chilled, Lemon-marinated Butter Beans are a nod to his Southern roots. The menu also features Louisiana Wild Boar Paté, Smoked Gulf Fish Dip served with Lavash Crackers and Cast Iron Prepared Octopus with Black-eyed peas and Crushed Tomatoes. Vessel is all about Southern comfort food infused with new flavors so don't miss the Whole Smoked Fish, with Autumn Squash, Curried Pumpkin Purée, Coriander yYogurt, and Candied Pumpkin Guts.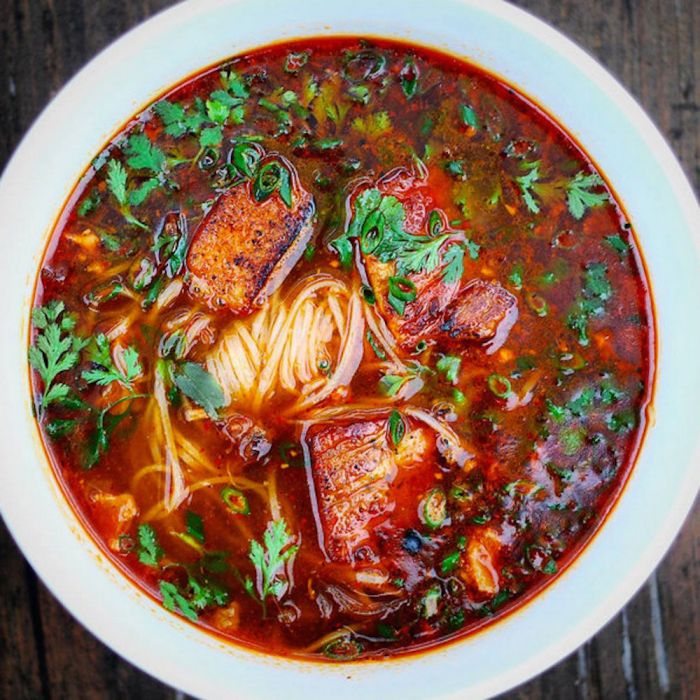 Photo Credit: MoPho
Michael Gulotta of MoPho
In 2014, Gulotta opened MoPho combining the best of the Souths—Southeast Asian cuisine and Southern Louisiana cuisine. His goal is to make "craveable food" led by his fascination with Vietnamese flavors. The year it opened, MoPho was named "Restaurant of the Year" by New Orleans Magazine and was a nominee for Bon Appétit's "Best New Restaurant." In 2016, Gulotta earned a StarChefs Rising Stars Award and was named a Food & Wine "Best New Chef." His flavors are showcased in unique combinations like his Pepper Jelly Braised Cedar Key Clams with smoked pork jowl and mint, served with Annatto Beignets. His goal is to work with farmers, fishermen, and foragers to create a sustainable restaurant that also bolsters the local economy. The current menu features a selection of his fusion dishes including Fall Squash Curry, Sticky Rice Paella and Roasted Lamb in Green Curry. And true to its name, you can get Pho in a variety of styles: a Standard bowl is served with tendon, pepper braised tripe, meatball, pork shoulder, flank steak and chicane with tofu. The Premium Pho comes with head cheese, poached egg and ribeye, or The Top Shelf features pork belly, duck confit, and oxtail. It's Caj-Asian cuisine at its finest.