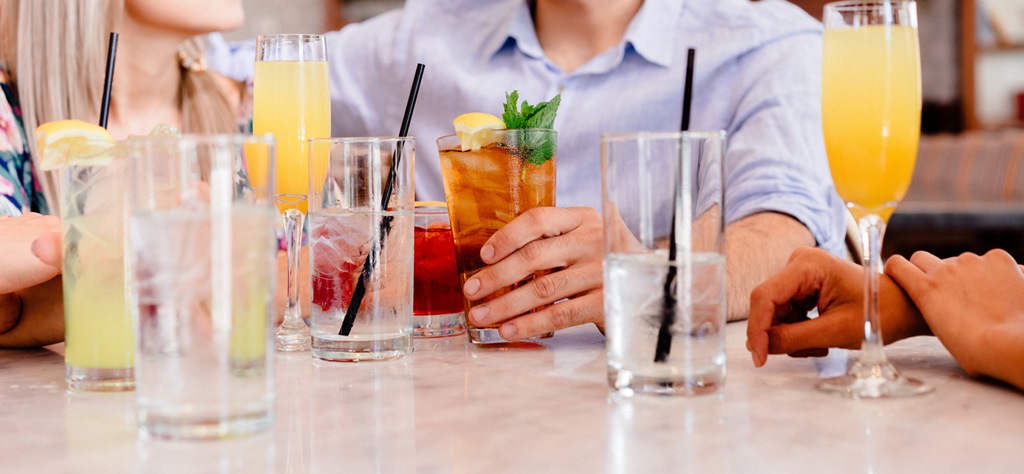 Photo Credit: Pexels
With less than one month left to bask in the glow of summer, it's time to take advantage of every sunny moment before the brisk fall air rolls in. While you're enjoying the final moments of sizzling outside, Mionetto mixologist Justin Noel, veteran bartender and owner of Closing Time Cocktails, has created a few sunshine-worthy drinks to freshen up the last month of the season. Turn your home into a craft-cocktail haven, and try your hand at these easy-to-make libations.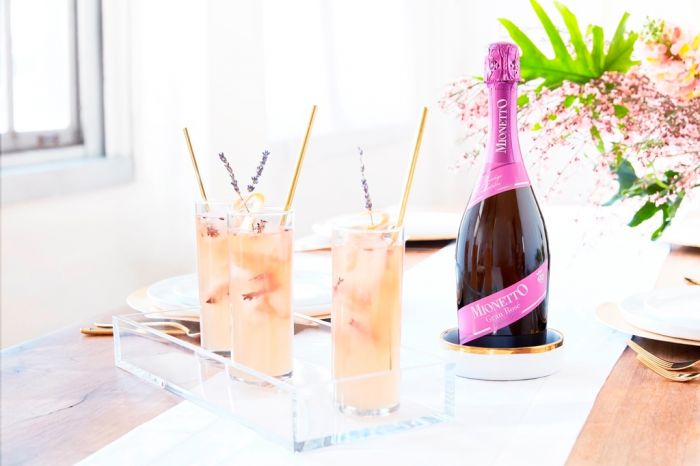 Photo Credit: Mionetto
Lavender Blush
This light, floral concoction blooms on your palate like the sweet blooms of summertime, and in one sip, the fragrant lavender lulls you into instant relaxation. Combine Gin, fresh grapefruit juice and a dash of lavender syrup topped with Mionetto Sparkling Rosé. Garnish with a fresh or dried lavender sprig, and serve in a stemless flute for even more flair. Full recipe here.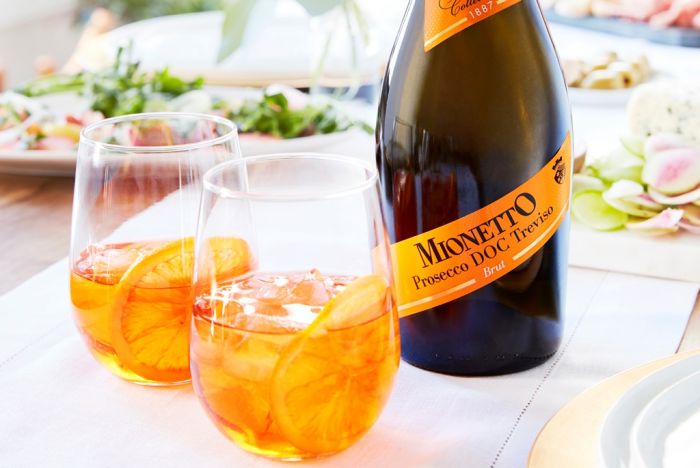 Photo Credit: Mionetto
Orange Spritz
Take a bite out of summer citrus with a cocktail that tastes like the most refreshing poolside snack. Grab one part soda water and one part Mionetto Proseco DOC Treviso, for the bubbles, and mix in two parts Aperol. Top with a slice of orange, and sip while wearing a large brim sun hat and your favorite sunnies. Full recipe here.
Photo Credit: Mionetto
Italian Seelbach
For the spicier side of summer, the Italian Seelbach is a lighter take on a traditional Old Fashioned. Combine Galliano Italian herbal liquor with bourbon or whiskey, shake and top with Mionetto Brut Prosecco. Then, dash with Angostura bitters, and like old faithful, garnish with an orange peel. Full recipe here.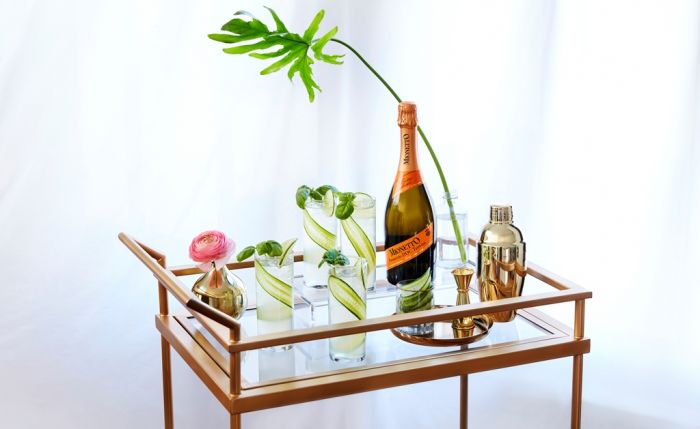 Photo Credit: Mionetto
Garden Party
The tea-length dresses and white gloves are optional for this garden party. Muddle basil leaves and cucumber with lime juice, then add honey syrup (one to one equal parts honey and water), gin and shake it like a Polaroid picture. Add Mionetto Brut Prosecco and strain into a martini glass. Garnish with a lime peel, and, to really take it up a notch, a basil leaf pulled through a cucumber dial. Full recipe here.