Photo Credit: Nobu Eden Roc
Foodies Rejoice: Malibu Farm Meets Modern Luxury at Miami's Nobu Eden Roc
Similar to how the collaborations between BFFs Martha Stewart and Snoop Dogg seemed, at first, to make many eyebrows furrow—so too did learning about the friendship between Chef Nobuyuki Matsuhisa a.k.a. Nobu and Chef Helene Henderson. The term "opposites attract" has never been more accurate than when used to describe how two vastly different culinary styles can collide at the Nobu Eden Roc Hotel but, in the same regard, add enrichment and harmony to both.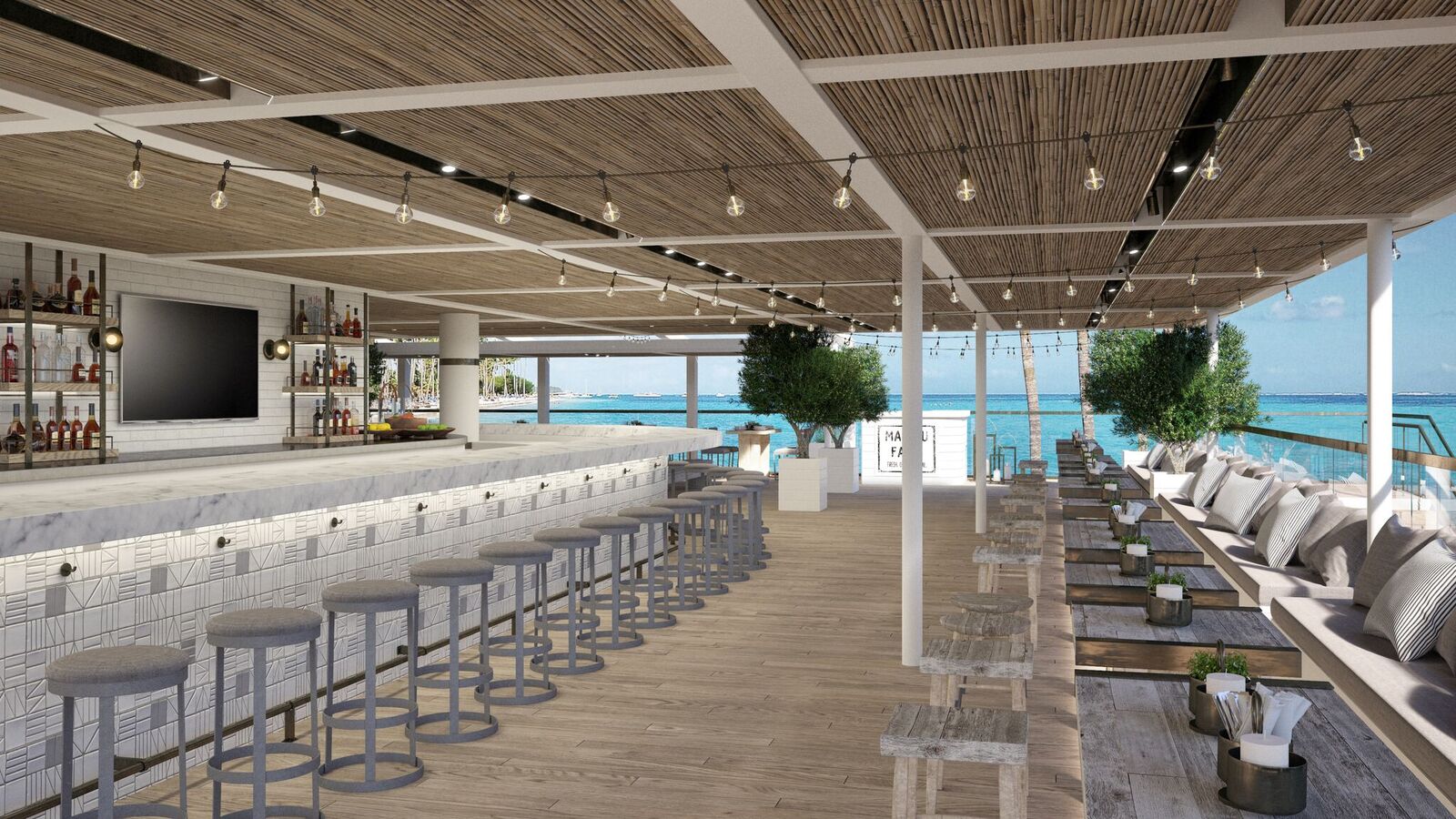 Photo Credit: Malibu Farm
If it was not fate that brought the two together, it was definitely flavor—and Mier Teper, an unassuming Hollywood producer who has worked with heavyweights such as Leonardo DiCaprio and George Clooney. As a kind of modern-day renaissance man, he left the film industry in 2004 to devote time to his passion project: the continued development and backing of Nobu restaurants, hand-in-hand with Chef Nobu and Robert De Niro. The epicurean and food lover has been instrumental in growing the Nobu brand, always scouting and hunting, if not for great film ideas anymore, definitely for gastronomic delights. In fact, this was what led him to Chef Henderson. Residing in California, Swedish-born Henderson was initially hosting small, private events and dinners for friends and families in her home, but transitioned into the restaurant world after a successful pop-up event on the Malibu Pier. She became the talk of the town—hungry people from all over were now wanting in on her vibrant, vivacious fare.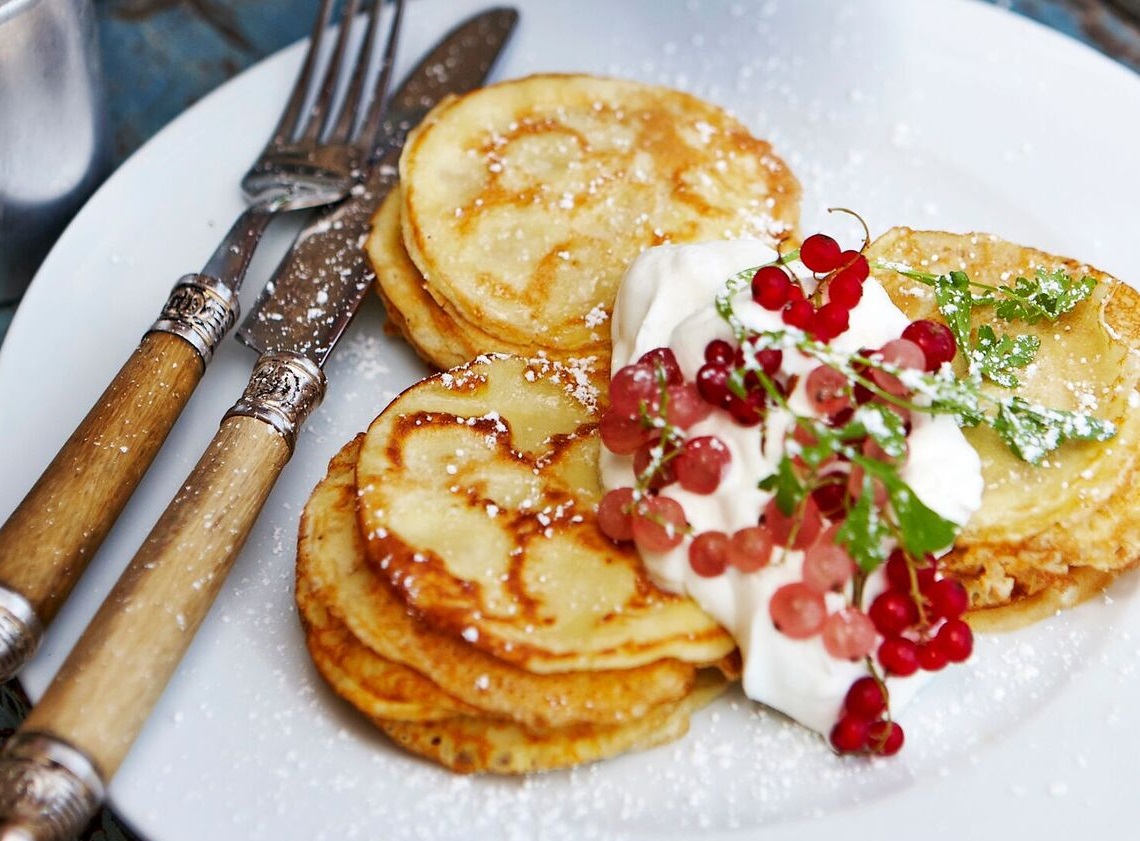 Photo Credit: Malibu Farm
Curiously, Henderson never envisioned herself as a restaurateur—she simply loved to cook uncomplicated and fresh fare, creating dishes using ingredient plucked from her garden—but it was this humble and approachable outlook that had many people gravitating towards her food. One fateful day, Teper wandered over to the pier (as Nobu Restaurant in Malibu is nearby), had one taste, and became enamored with her cuisine and food philosophy—simple, seasonal, fresh, local and organic fare that channels Alice Waters sentimentalities. He introduced her to Chef Nobu who, in turn, adored her food simply because it was refreshingly opposite to his complex, labor-intensive and multi-layered flavor profiles. And so began a relationship of not only admiration between the two parties, but an eventual hotel restaurant collaboration.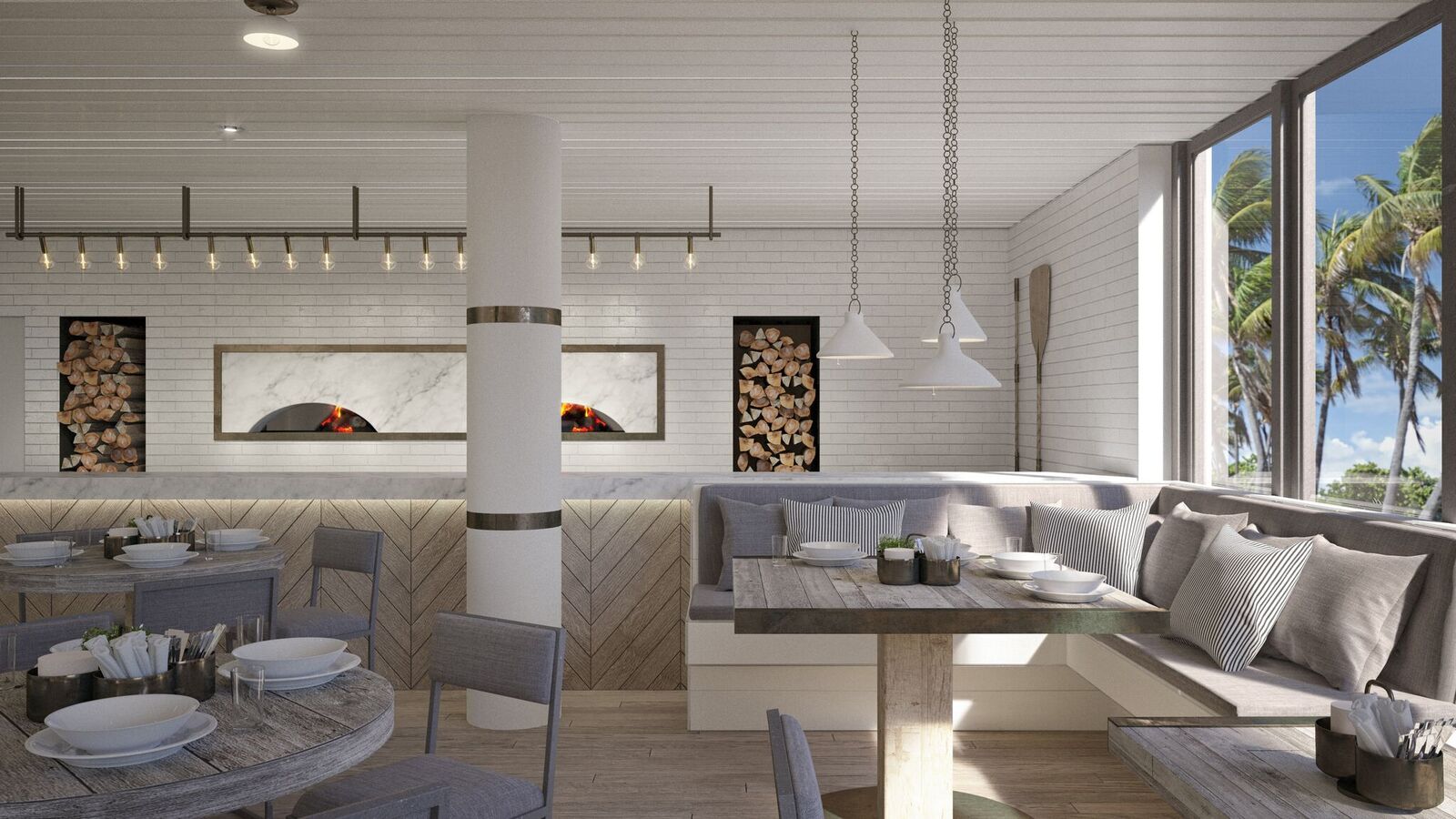 Photo Credit: Malibu Farm
Fast forward from that initial meeting to 2017—Henderson's empire has expanded from her original Malibu Farm location on the pier in California, to a second in Hawaii—and very soon, one at the Nobu Eden Roc in Miami Beach. Although Nobu restaurant is an ideal match for the Nobu Hotel—since the multi-hotel property in Miami (between Eden Roc and Nobu) positions itself as "one property—two unique experiences"—the developers were looking for something to contrast Chef Nobu's style of cuisine. As Eden Roc is currently in the midst of upgrades to its 418 ocean-facing guest rooms and suites, the property was seeking a flagship restaurant to anchor the revamped aesthetic, design and theme. Therefore, it only made sense for farm-fresh fare to be the star at Eden Roc. People were clamoring for more of what Chef Henderson was offering to the world, and now, locals and hotel guests can enjoy the tastes of Malibu in Miami.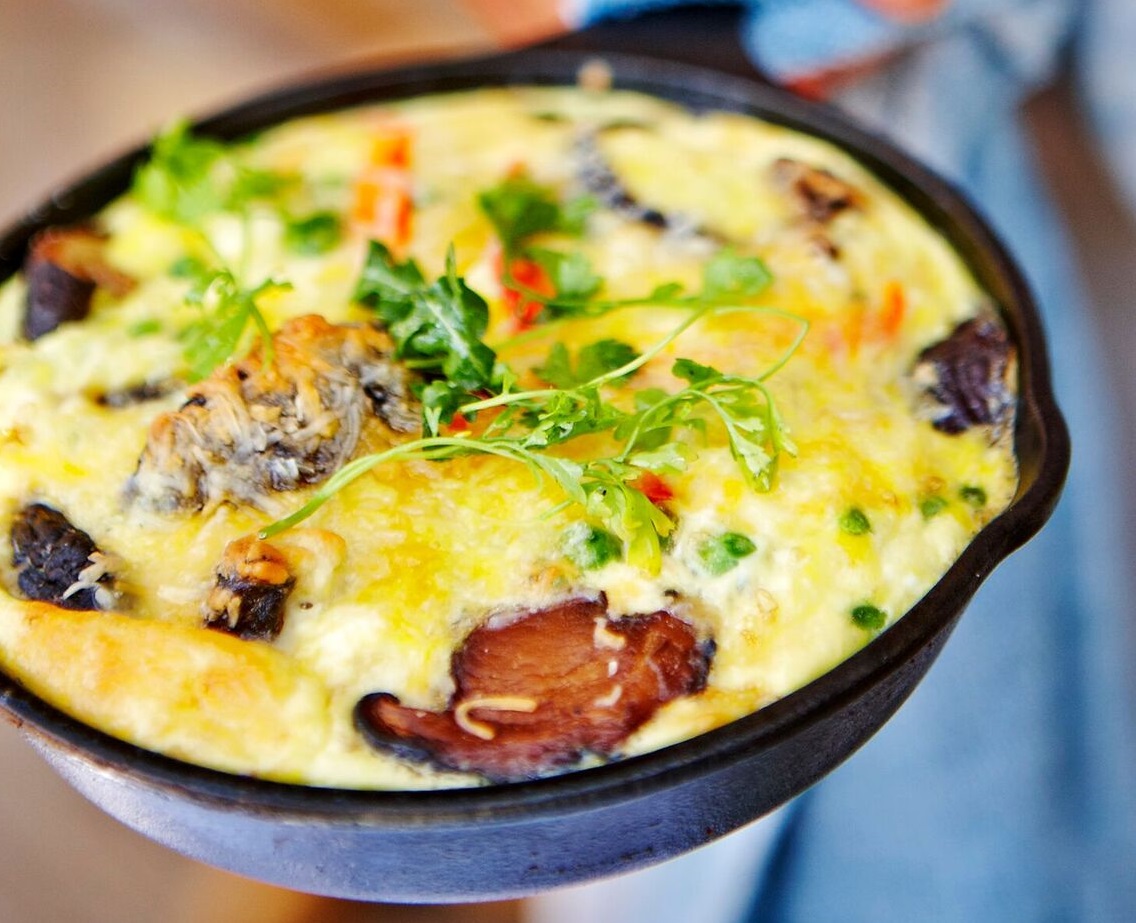 Photo Credit: Malibu Farm
The highly-anticipated opening of Malibu Farm at Eden Roc Miami Beach will commence Fall 2017; the restaurant is slated to be the ultimate in ying-yang experiences for the ever-evolving foodies. In homage to the original restaurant's "cool and laid-back bohemian, Californian vibe", at the Miami location, Malibu Farm will offer sweeping oceanside views and will recreate the original Californian ambiance—which includes basking in salt-kissed air and dining on moonlit meals.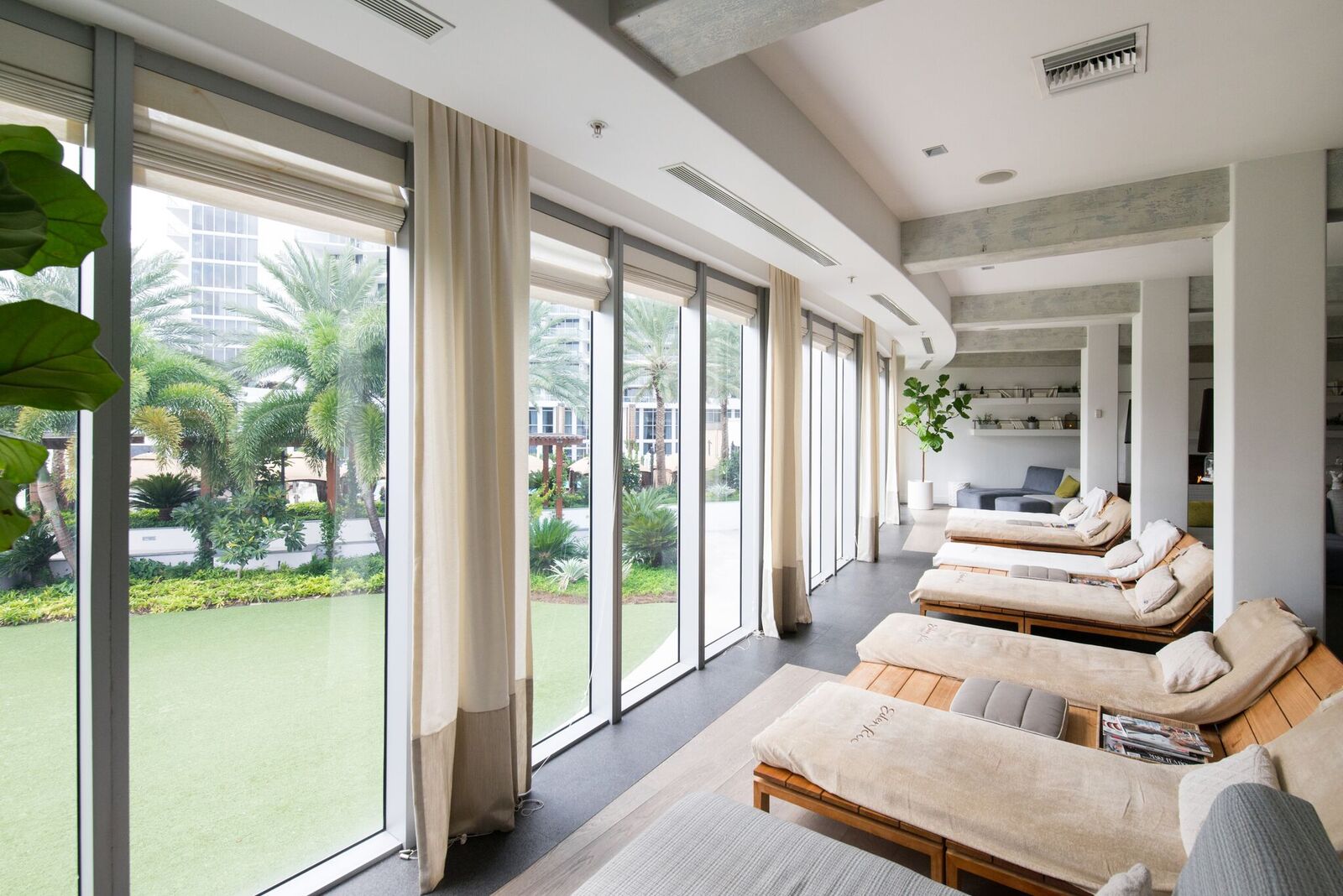 Photo Credit: Nobu Eden Roc
If you desire the ultimate in decadence and comfort at the property, the ideal scenario is to arrive and first decompress at the Spa Eden Roc. Along with a champagne toast upon check-in, invigorate your body with the spa's hydrotherapy circuit, whirlpools, plunge pools, saunas and hydro-experience showers. Follow this up with a Nobu Zen Signature Ritual, which will help relax and harmonize both body and mind. Numerous massage techniques are utilized along with a tailored aroma oil blend that addresses specific needs and concerns.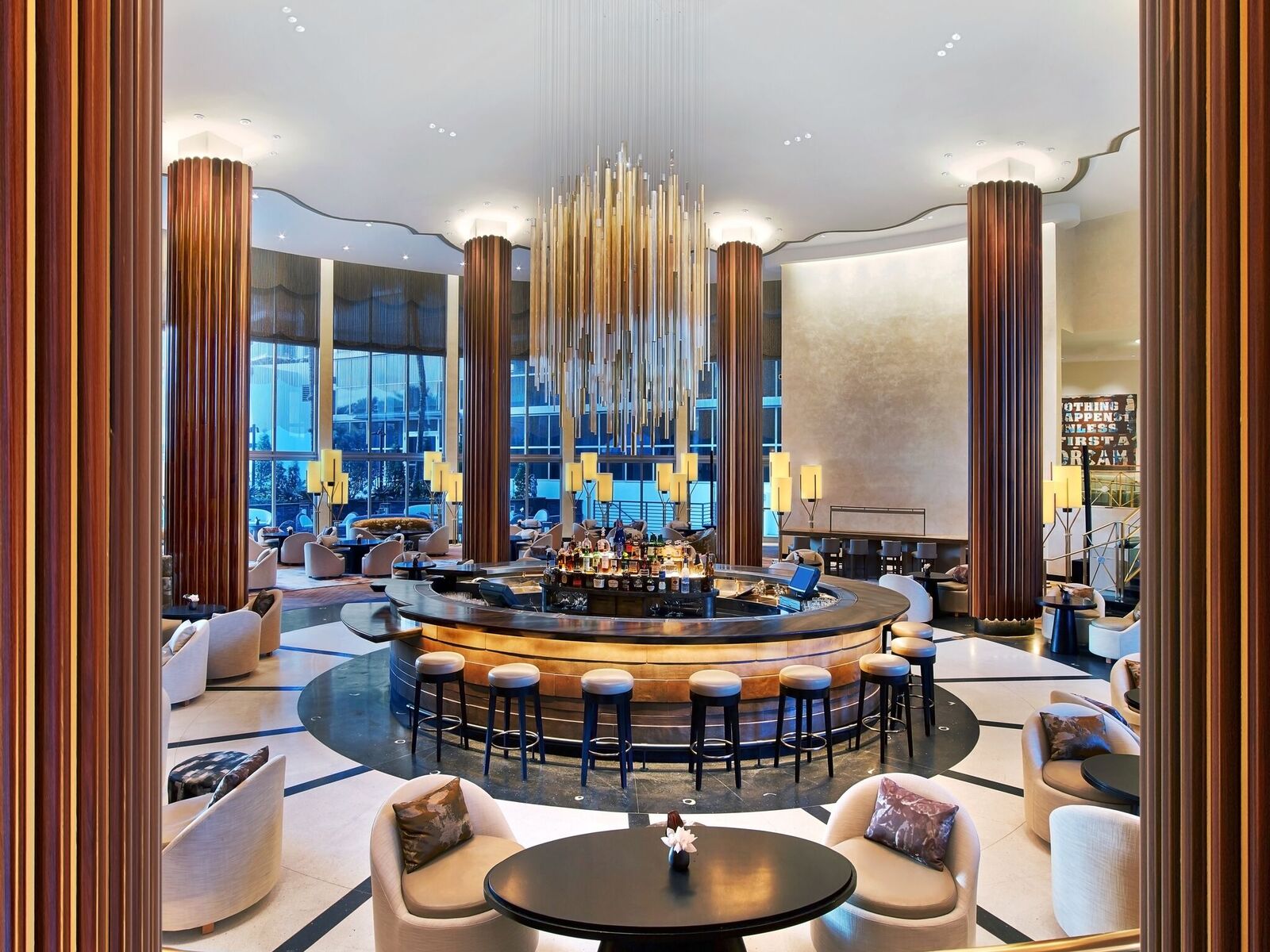 Photo Credit: Nobu Eden Roc
Once you've attained a state of zen-like bliss, head over to Bar Nobu and take advantage of happy hour and live music. Designed by famed architect Morris Lapidus and recently updated by David Rockwell, the historic space offers a welcoming warmth with its bronze, shagreen leather bar-die, white oak herringbone flooring and wood columns that date back to the 1950s. The circular bar is a social hive resplendently decorated with art from The Brant Foundation, whose collection of pieces include artwork by Ryan Sullivan and Jonathan Horowitz. Try a signature cocktail such as the Roc Punch while you soak up the ambiance and sophisticated company. Then head over to Nobu Restaurant for refined Japanese fare and hallmark dishes such as Black Cod with Miso, Yellowtail with Jalapeño, and instagram-worthy sushi and sashimi platters.
Photo Credit: Nobu Eden Roc
The following day (and once you've recovered from your euphoric food coma), soak up the sun then go for a swim at one of the three on-property luxury pools. Once you've worked up an appetite, head to Malibu Farm for individualized or family-style meals; from breakfast to dinner, the restaurant's foundation is rooted in sharing and accommodating dietary needs. It's perhaps another gem to the partnership. Nobu's dishes have a plethora of ingredients along with exacting techniques and cooking methods, so it's not always easy to modify or meet the needs of someone with a gluten intolerance, for instance. However, with Henderson's food, it is simpler—not only are the ingredients laid bare on menus, her dishes are accessible, flexible, and far easier to honor substitution or modification requests. It's not to say that these aspects make one superior to the other—it's quite the contrary—as in any loving and healthy relationship, strength and unification come from being honest, knowing who excels in what and supporting the other party by spotlighting those aspects.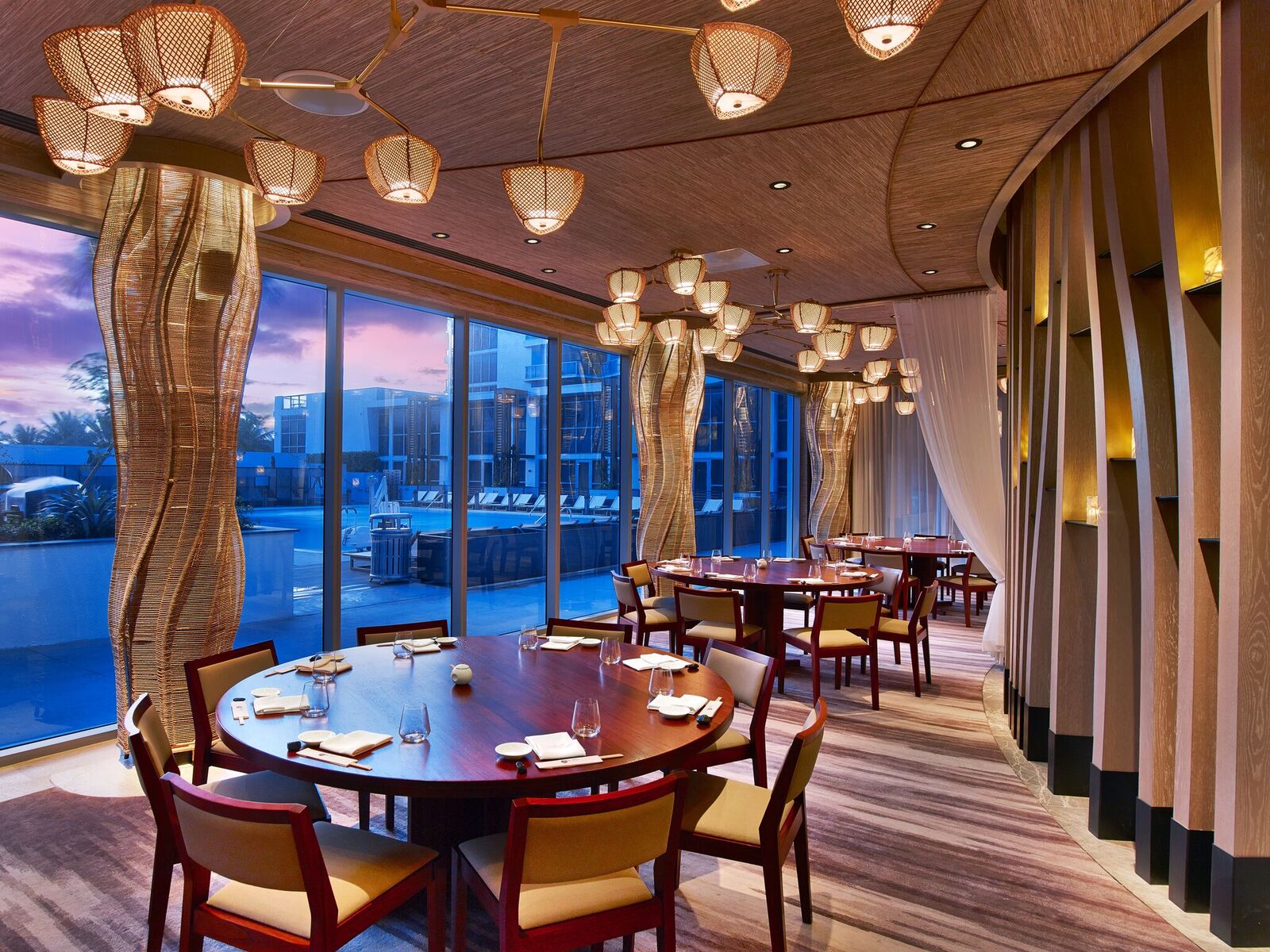 Photo Credit: Nobu Eden Roc
While the menu has been set for the unveiling of the new restaurant by Chef Henderson, in the future, she will be collaborating on new dishes and concepts with Chef Thomas Buckley, Corporate Chef of Nobu group and Executive Chef at Nobu Eden Roc. Buckley, whose culinary accolades include working with Chef Jean-Georges Vongerichten, Chef Daniel Boulud, and staging at El Bulli, is excited to be overseeing the Malibu Farm project. He is currently executing Henderson's menu, but because her plates are seasonal and dictated by what's available from local farmers, there are opportunities to inject new ideas and to further her vision together.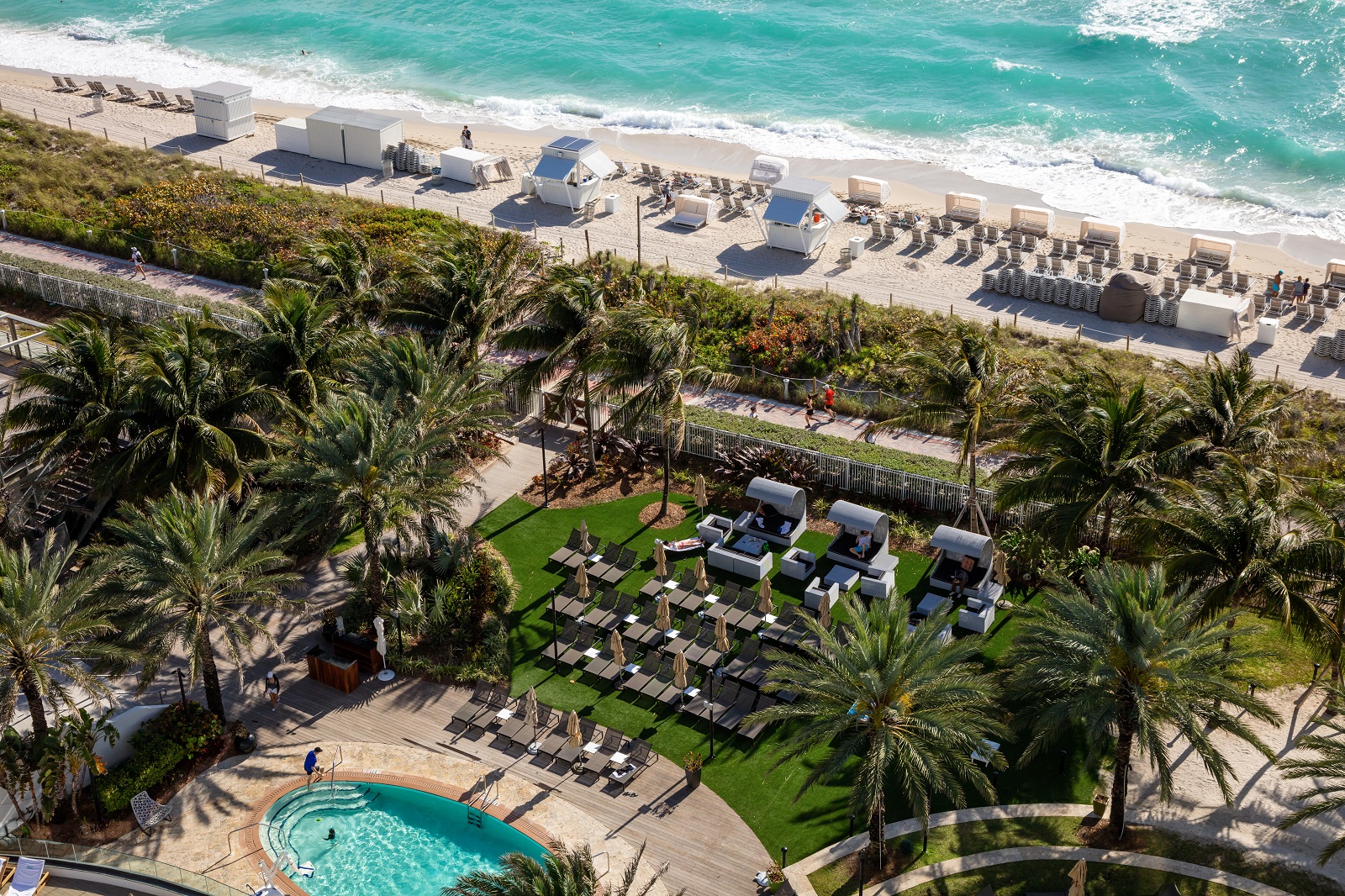 Photo Credit: Nobu Eden Roc
Currently, the lunch menu highlights include Malibu Blue Nachos, blue corn tortillas smothered in runny cheese and topped with salsa, dollops of sour cream and black beans; Burrata Fruit, local burrata on a bed of arugula (one of Henderson's favorite ingredients to work with) with seasonal fruit and sesame seed brittle; Grass Fed Burger, a medium-rare patty topped with havarti cheese, pepperoncini, tomato, arugula and red onion on a brioche bun; and Stop Light Tacos, grilled skirt steak tossed with watermelon, radish, pickled onion, cabbage, cheese, black beans and salsa roja.
At dinner, look forward to favorites such as a zucchini crust "pizza" topped with tomato sauce, mozzarella, arugula and zucchini from Malibu Farm's wood-burning oven; mustard-lemon roasted chicken with fennel and arugula; grilled salmon topped with miso tahini dressing, shishito pepper and ginger; and skirt steak in fig balsamic marinade, roasted tomatoes and red onions.