Photos Credit: Tiffany Leigh
Posh nosh awaits those seeking indulgent eats in the heart of London, England. From brunch and tea time to dinner, and everything else in-between, there's a slice of proper English fare you can find in these luxury retreats across the cosmopolitan city. Even if you're not staying on property, these spots welcome outside guests to soak up the ambiance and stellar culinary offerings.
11 Cadogan Garden
The iconic luxury hotel is a five-star gem situated between Knightsbridge and Chelsea. Built in 1887 by Lord Chelsea, the property once consisted of four separate Victorian townhouses. Today, 11 Cadogan Gardens offers a peaceful retreat from city chaos in an unassuming residential neighborhood.
During your visit, the thing to order is the Champagne Tea. Although tea time has been a staple at 11 Cadogan Gardens since January 2017, Le Cordon Bleu-trained Chef Tom Urbanski has spearheaded the revamp and fare offered; expect to taste traditional and classic dishes using quality and local ingredients. Along with your glass of Lallier Champagne, sit down to a three-tiered wonder that will keep you satiated between mealtimes. It includes a selection of homemade sandwiches, with standouts including chicken infused with fresh tarragon, and Scottish, oak-smoked salmon with caper mayonnaise. And we cannot forget about the life-changing, homemade scones; tall and lofty, the hand-held wonders are crusty on the outside with a sweet and velvety interior. The best thing to do is to slather the fluffy treats with homemade Cornish clotted cream. If you're still thirsty, wash everything down with teas by Jing Company—opt for the heady herbaceousness of Oolong Phoenix Honey Orchid Tea or the Ceylon Chai which tastes like spiced Christmas with every sip.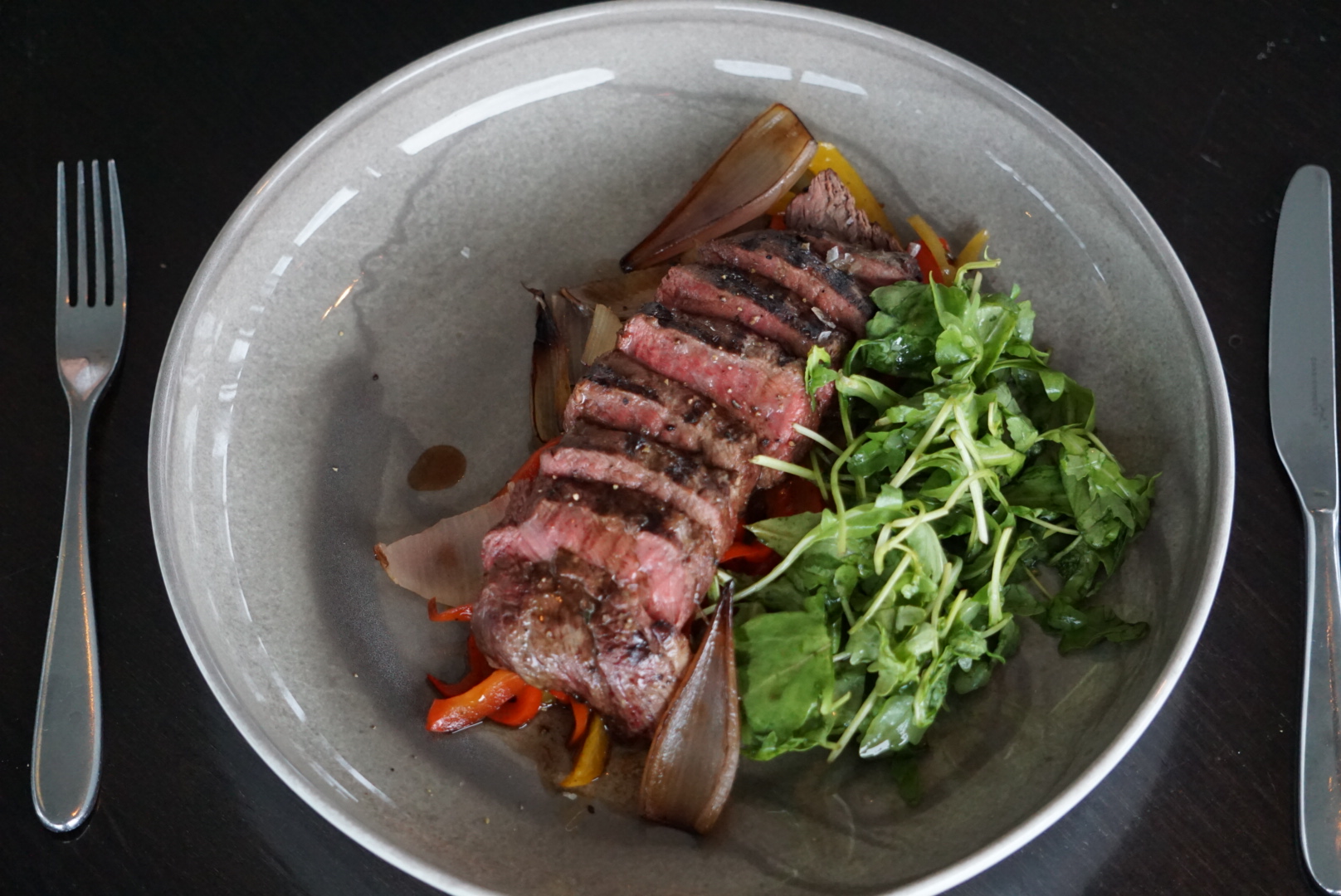 SkyLounge at the DoubleTree by Hilton Hotel London, Tower of London
Along with the aromas of freshly baked cookies, the DoubleTree by Hilton Hotel London, Tower of London lobby greets you with natural light streaming in from the atrium glass ceiling as well as one of Europe's tallest living-green walls. The property is minutes from landmarks such as the Tower of London, the River Thames, The Gherkin, St. Paul's Cathedral and Tower Bridge, but before venturing out for day of exploration, opt for lunch or bunch at the hotel's restaurant, SkyLounge. Located on the 12th floor, SkyLounge offers 360-degree views of the city which include indoor seating and two outdoor terraces, offering a feast not only for the palate, but the eyes as well.
Chef Damien Chorley offers the best of both worlds on his menu—his Continental cuisine allows diners to savor many parts of the world without leaving London. Foodies will adore menu creations such as the Smash Avocado Bruschetta, a creamy avocado dish spiked with citrus and smeared onto grilled sourdough bread, topped with colorful heirloom tomatoes and drizzled with fruity olive oil. Another winner is the locally-sourced Flat Iron Steak which is char-grilled and cooked to medium-rare; the succulent slices have a beefy, almost liver-like intensity, and are fanned out on tangy balsamic onions, peppery rocket and roasted peppers. Don't forget to save room for dessert. Here, french toast is made with thick-cut brioche, dipped in a custard mixture, rolled in coconut shards and deep fried before being placed in a pool of tropical guava puree and topped with whipped mascarpone. It is the perfect not-too-sweet item to order to finish off your meal.
And don't forget to dabble in a drink or two. Cocktails are crafted by Bar Supervisor Abel Crespo, whose Fancy Bellini creation gives guests an elegant party in their mouths; there's a delicate sweetness from the use of Crème de Pêche and orange notes with the addition of Grand Marnier. The drink is finished with sweet, bubbly Prosecco.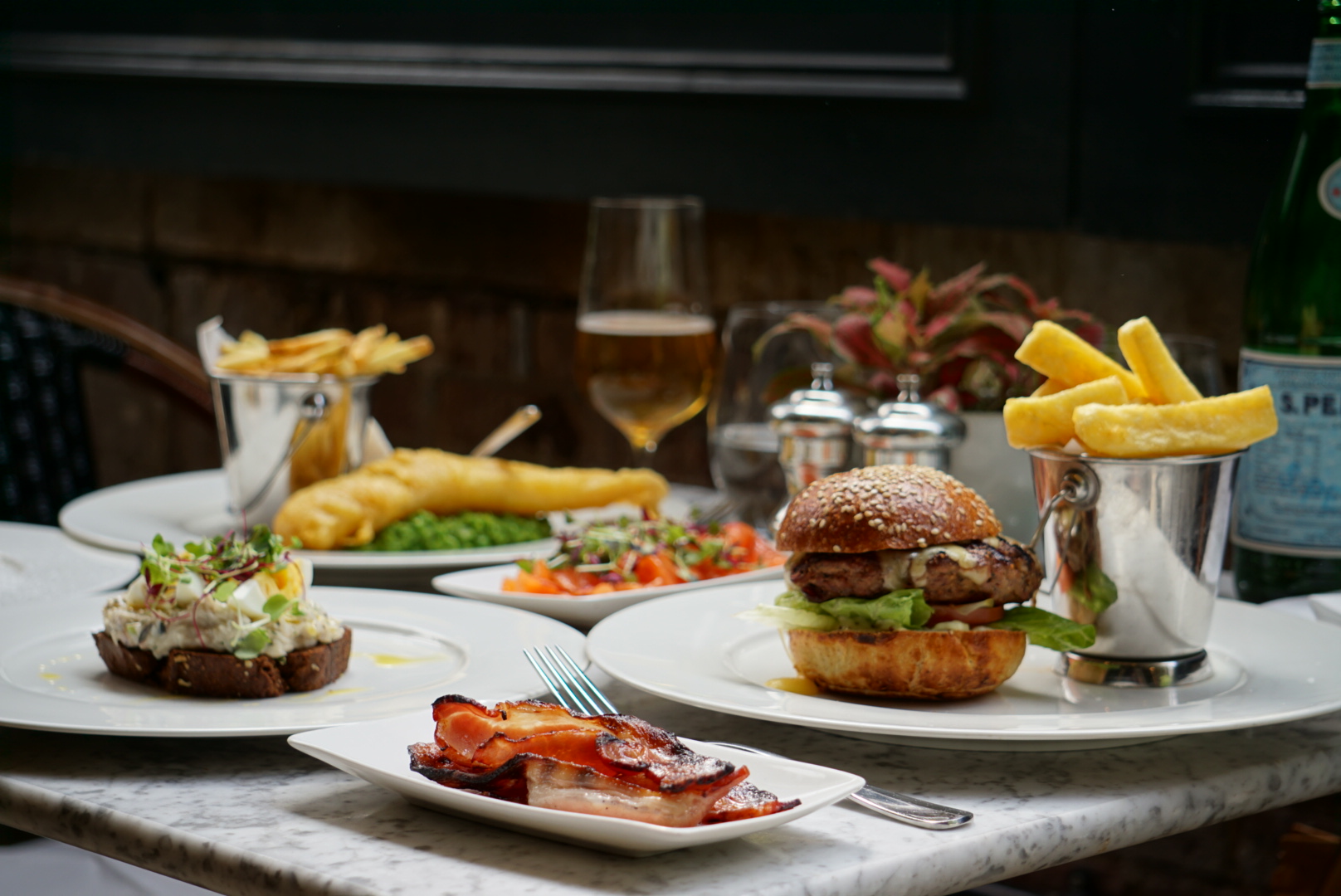 Dalloway Terrace at The Bloomsbury Hotel
Chef Hans Louis and his culinary brigade please the masses with his popular brunch service on the weekend. Located at the front of The Bloomsbury Hotel, Dalloway Terrace is an homage to the character created by famed author Virginia Woolf, a fitting name considering the restaurant is located in Bloomsbury, London's literary hub. At its core, enjoy classic British and European dishes that are executed with simplicity, elegance and provenance.
Brunch here on the weekends is a must—especially with a cocktail in hand. Crafted and devised by bartender Brian Calleja, our favorite was the Batida Maracuja, a drink with fruity notes à la passion fruit along with capucana, coco, and condensed milk for richness and creaminess. The fare is seasonally-oriented and focused on offering sustainable and local ingredients that highlight the freshest produce from the British Isles. Many ingredients are organic, for instance, the meats are sourced from nearby butcher Aubrey Allen. Dalloway Terrace is an increasingly sustainable restaurant and in fact, has begun to grow microgreens and chilies their roof—the former, used for salads, and garnishes and the latter, used for chutneys, hot sauce and jams. Not to miss delights include Dorset Crab on Toast (a signature dish), which sees whole crab braised until almost creamy strands emerge from the shells and its paste like consistency is mixed with mayonnaise, pepper and dill before being piled high on homemade Guinness bread and topped with julienned apples, watercress and egg slices. Another winner is the Severn & Wye Smoked Salmon which offers silky and buttery coral salmon slices draped on musty Guinness brown bread, crème fraîche and lemon. If you're ravenous, the Beer Battered Fish and Chips are your best bet—the crust is feather light and golden brown, and encases sweet cod fish served with mushy peas and zippy homemade tartar sauce.
Desserts here are not to be missed. Consulted by Chef Simon Jenkins, all chocoholics will be inclined to order the Cold Chocolate Coffee Fondant, which is comprised of a dense chocolate mousse made with 70 percent Valrhona cacao. With the crack of a fork, out oozes a crème anglaise infused with buzzworthy coffee on a bed of hazelnut feuilletine—overall, it's an addictive mélange of textures and flavors.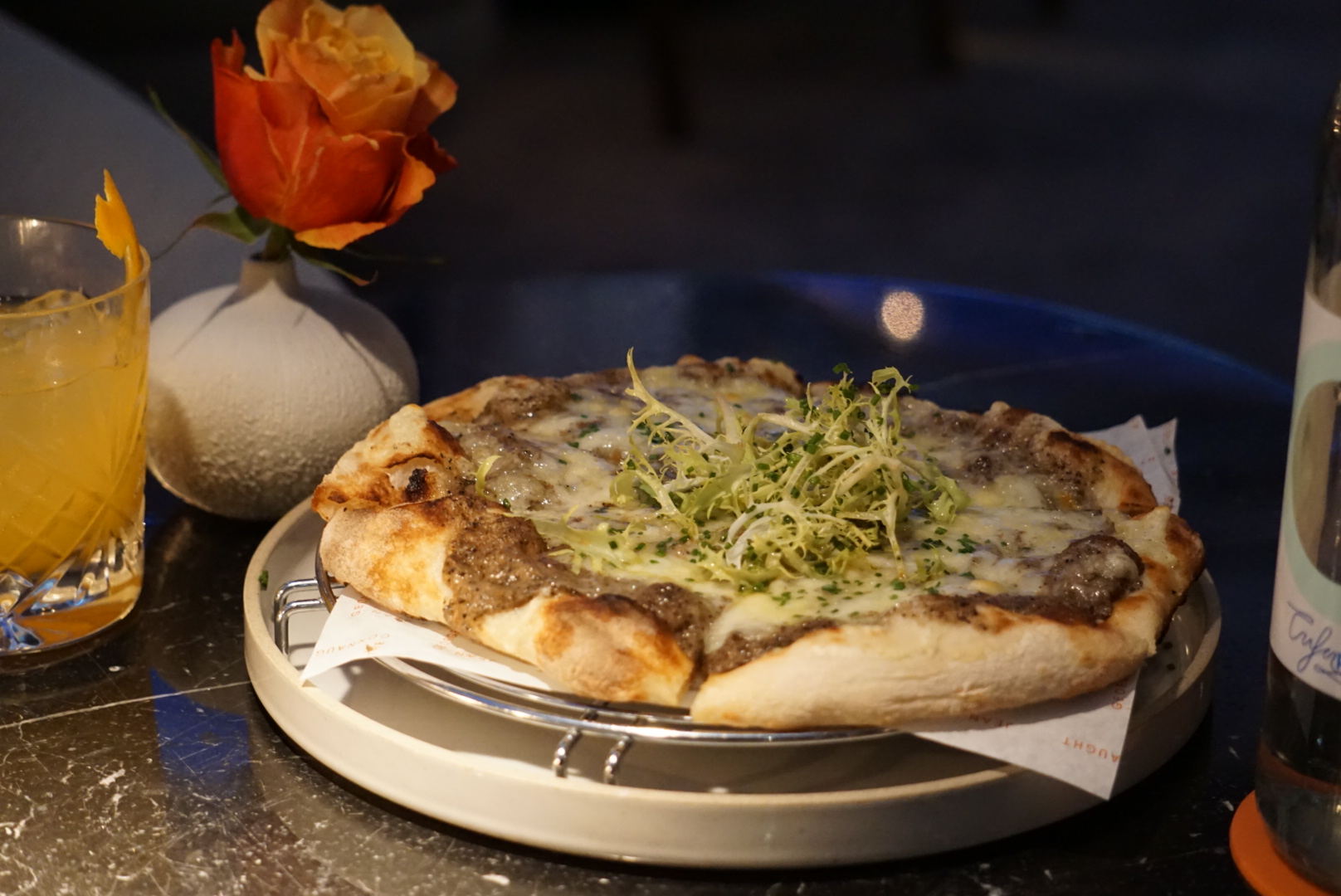 Jean-George at The Connaught
Poised as your friendly neighborhood restaurant, albeit with a bit more glam involved, Chef Jean-Georges opens up his namesake restaurant at The Connaught hotel, a luxury property that offers old-world charm and blends of British sophistication. Located on Mount Street in the Mayfair area, the property sits in an upscale district with Georgian-style townhouses. Although the restaurant is in its infancy phase, Executive Chef Anshu Anghotra spearheads the menu creation and day-to-day execution of dishes to much fanfare. Contemporary meets classic favorites here; Chef Jean-George's eclectic menu draws from all over the world and years of culinary experiences: classical French from his formal training, his signature integration of Asian flavors, and unique twists on British classics, in particular using as much locally-sourced organic ingredients as possible for his dishes.
Begin the evening with a drink in hand, crafted by the bar team at Jean-George. Of the signature cocktails, opt for the Vodka Thyme Lemonade; the drink offers an herbaceous and citrus quality (thanks to Ketel One Vodka, thyme, lemon and soda water) that is refreshing and almost acts as a bit of a palate cleanser before a meal.
At dinner, start with lavish Egg Caviar and Vodka Cream which sees Imperial Osteria caviar piled high on top of soft, silky, slow-poached egg yolks sandwiched with wafer-thin brioche. It is rich and sweet; the egg coats your tongue and gets punctuated with kisses of salty pearls. Black Truffle & Fontina Pizza is an umami triumph—black truffle is turned into a fine pesto-like paste and is smeared across a puffy, crusty dough (made with 9 percent protein organic flour allowing for a pleasant chew) and topped with oozing fontina cheese. For mains, the Beef Tenderloin beckons—typically this cut is bland in flavor due to a lack of fat content, but here English beef (a cross-breed of Angus and Hereford) is dry aged for 28 days, allowing for more concentrated flavors. As a result, the flesh is supple and sweet with oomphs of beefiness that are perfectly offset with a charred crust.
Desserts here are a delight as well; sweets are avant-garde and full of whimsy and fun, courtesy of Executive Pastry Chef Nicolas Rouzaud. For instance, he interprets summer in the form of Peach Candy Floss which sees a white cloud arrive at the table, to which red currant ginger juice is poured tableside over the entire thing to reveal peach sorbet and nutty almond mousse. Or, if you fancy something more indulgent, you'll swoon over Chocolate Caramel Peanuts, chocolate streusel, dots of chocolate truffle, caramel sauce, peanut nuggets and caramelized peanut ice cream all sit on a brush stroke of tempered chocolate. It is basically tasting everyone's guilty-pleasure, Reese's Peanut Butter Cup, all grown-up and sophisticated.