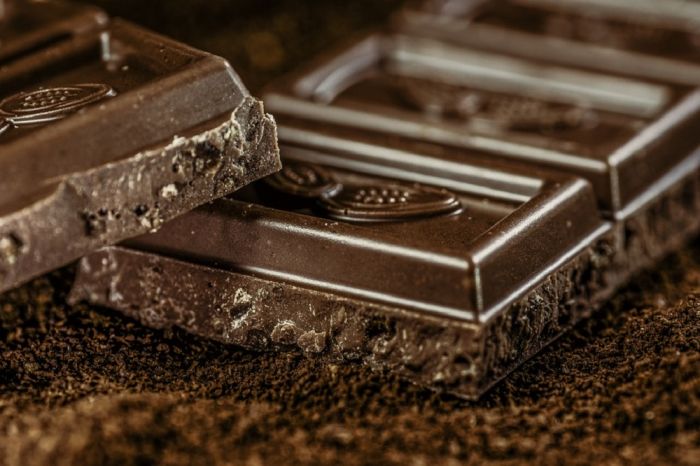 Photos Credit: La Maison du Chocolate
There are many ways to enjoy chocolate. You can drizzle it on your ice cream, shave it from a block, or mindlessly take bite after bite from your favorite bar. But the highest form of chocolate indulgence is savoring top grade cacao crafted with just the right combinations of quality ingredients. This is when bonifide chocolatiers like Nicolas Cloiseau, Master Chef of La Maison du Chocolat, enter the picture, rightfully elevating chocolate to its divine stature in the pantheon of foods.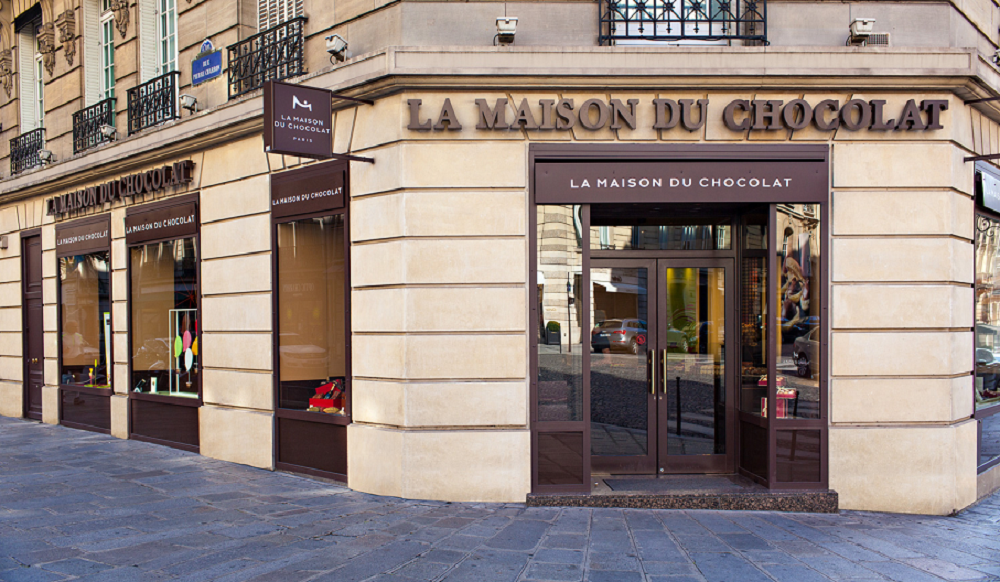 Since opening in 1977 as Paris' first boutique chocolatier, La Maison du Chocolat's mission has been to relentlessly perfect the ideal balance of chocolate, fruit, spice and infusions. Founding chocolatier Robert Linxe began with blending chocolate and fresh cream to make his first fruit ganaches that endure to this day in the legendary Salvador with fresh raspberry pulp and the crisp lemon zest of Andalousie.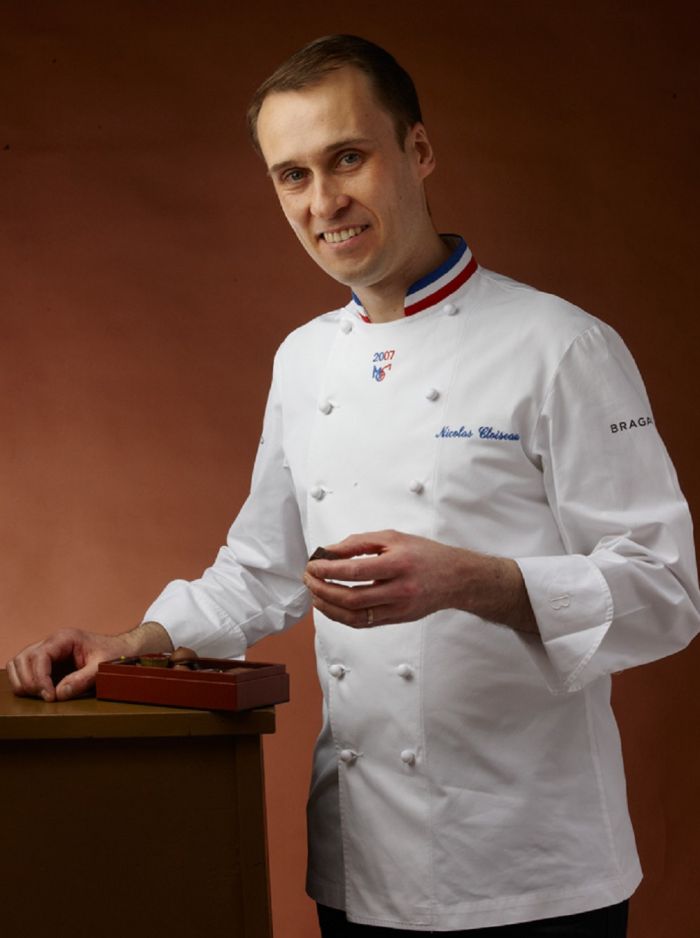 After taking over in 2012 as Master Chef and 2 years later leading all aspects of production after Linxe passed away, Cloisseau continues La Maison du Chocolat's chocolate making heritage. "The overall flavor experience should be distinct sensations succeeding each other but never masking the chocolate. Achieving the exact nuance revealing unique taste from first to last bite requires subtlety which is key to the tasting experience here," he says. No fewer than 10 master tasters have the enviable task of testing their chocolates' intensity, silkiness, moistness and creaminess to how it finishes on the palate.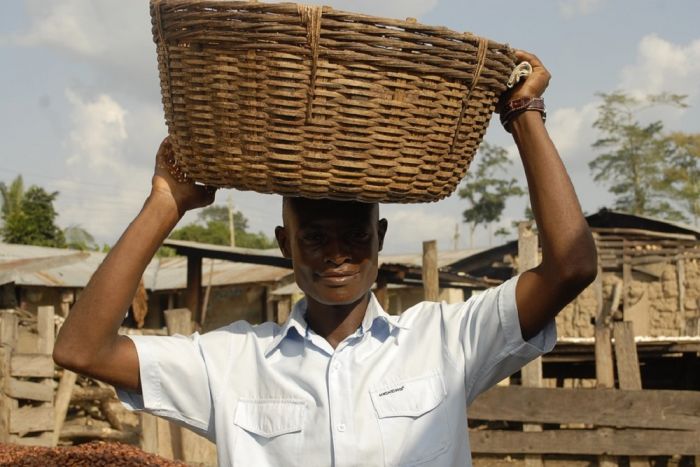 Cloiseau visits each cacao terroir personally meeting plantation workers and producers in Venezuela, Ecuador, the Caribbean, Africa and Madagascar. Selecting only the finest beans and vintages allows him and his team to craft their own couvertures from scratch. Reminiscent of a winery's Cellar Master elaborating vintages with constant blending, a chocolatier developing a new couverture requires more than a year and a half of experimentation to find the perfect balance of bitterness, acidity, fruit and floral aromatic intensity. The same rigorous standards apply to fillings like hazelnuts and almonds in the pralines, fruits, spices and fresh cream used in their ganaches. "When I am creating, I'm ultimately more interested in flavor typicities than in the provenance of the cacao," says Cloiseau.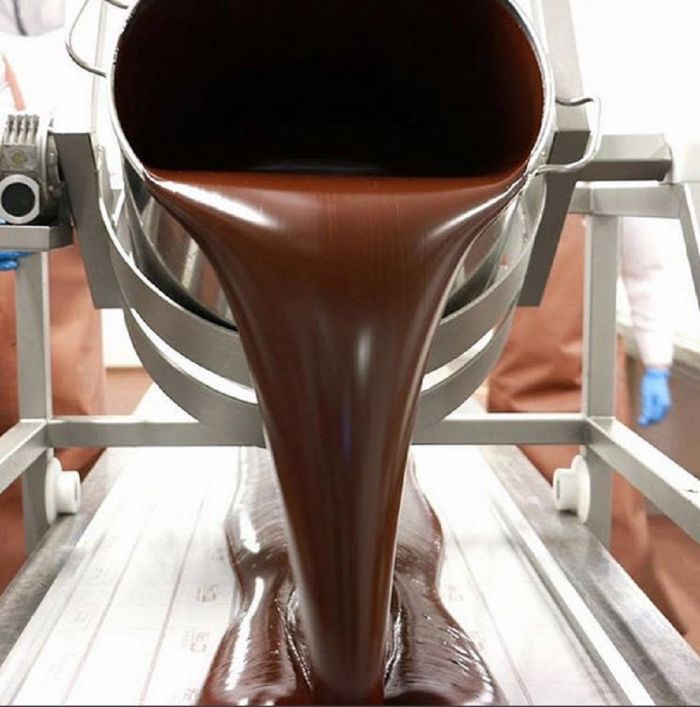 In the kitchen, each confection is poured and smoothed out by hand on Maison marble, cut to the millimeter, delicately enrobed and decorated with a cornet or fork. This caliber of artisanal craftsmanship is reflected in the finesse of the coating and just-right combinations of texture, aroma and flavor. Looking closely as you bite reveals the sheer artistry used to create these treats.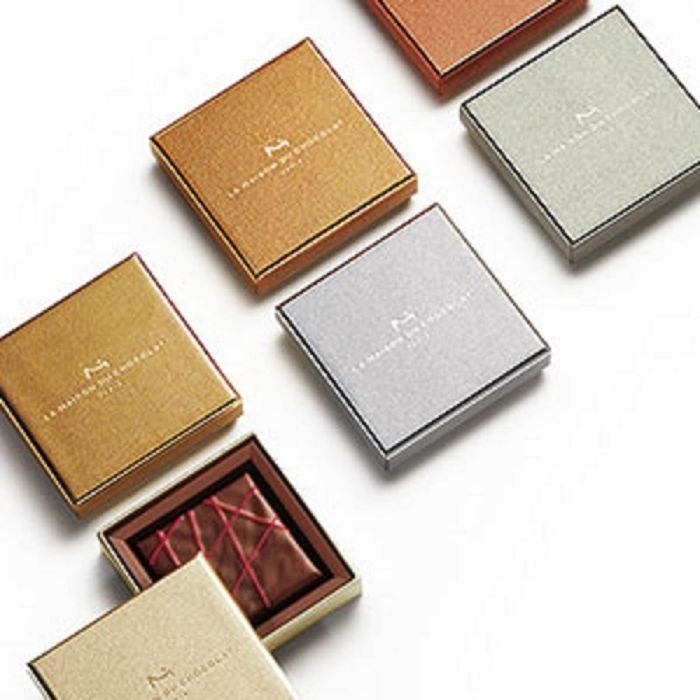 La Maison du Chocolat is currently celebrating their 40th anniversary with a Grands Carrés collection featuring three classic and three contemporary bouchées individually nestled within custom-made, metallic boxes. Favorites include: Dentelle, a bit of crunchy airiness exhibiting the subtleties of a delicate pure hazelnut Maison praliné; and Neroli, a dark chocolate ganache exudes the freshness of orange blossom and sweetness of Mara des Bois strawberry compote.