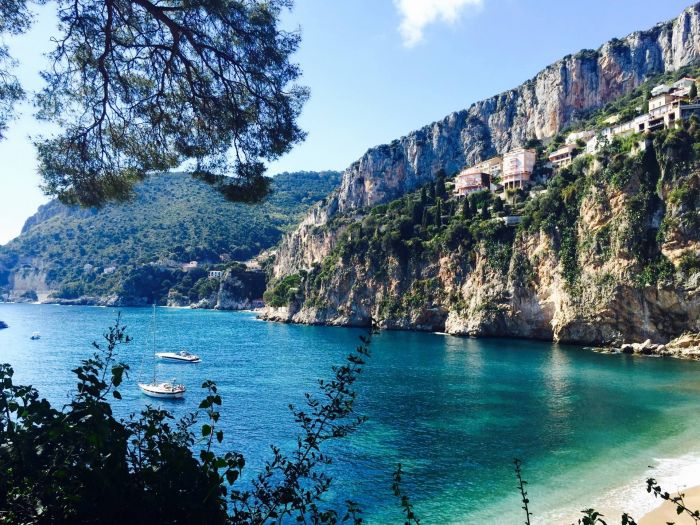 La Reserve de la Mala
When one often thinks of a chic beach club on the French Riviera, St. Tropez first comes to mind with its endless options for places to kick back, imbibe and listen to top DJ's all while perfecting your summer glow. For those who prefer the quiet and calm of the Cap, look no further than La Reserve de la Mala. Situated in a cozy cove along the coast of Cap d'Ail, La Reserve de la Mala offers exquisite cuisine in a private beach setting.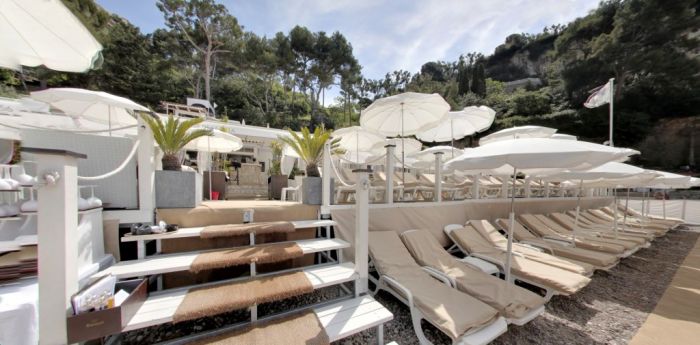 La Reserve de la Mala
Getting to La Reserve de la Mala is an adventure unto itself as it is not directly accessible by car. Cap d'Ail lies on the doorstep of Monaco and has a few beaches renowned for their naturalness as well as a coastal path bordered by Mediterranean vegetation. From Monaco or Cap d'Ail, one can take a water-taxi from the port or arrange for a shuttle with the restaurant. One other option is to take a scenic walk along the coastal footpath that starts near the Cap d'Ail train station. After the long yet enjoyable walk, you will be more than ready for a luxurious lunch and relaxation on one of the comfortable daybeds. La Mala Reserve is a private beach, so rest assured that you will be in good company with a mix of locals and international jet-setters in-the-know.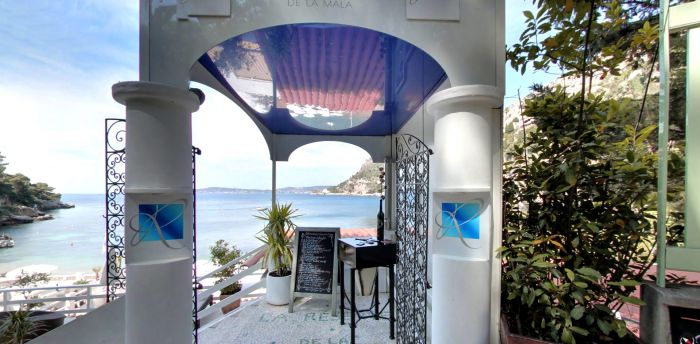 La Reserve de la Mala
Upon entry, a majestic archway sets the stage for a soon to be an unforgettable experience. Just a few steps further you are welcomed by a massage corner and a gift shop. Even further down the stairs, you will see the very Instagramable "Champagne Bar," set between sea and sky, offering quite the romantic setting. The restaurant lies even further down the stairs where you can enjoy lunch at a sun-filled table; a shaded table on the terrace; a VIP section with small, private spaces that are separated by chic, white curtains; or a super-chill deckchair. Dinner is also available and a DJ adds to the already jovial ambiance starting in the late afternoon.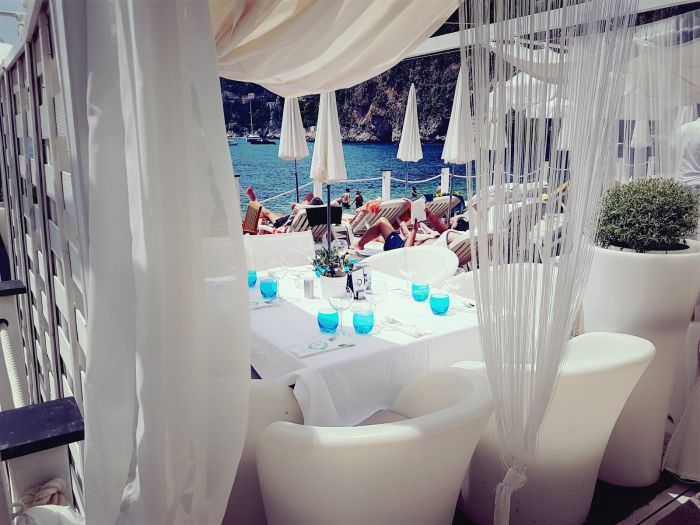 La Reserve de la Mala
Beginning at noon, you can delight in an elegant, French-inspired menu by chef Jean-Marc Troussard. Top chef recommendations include the Tuna Tataki with a soy and ginger Teriyaki sauce, black sesame and ginger confit; his Tabouleh of quinoa with herbs; a Heart of Salmon in crispy leaves with wok-sauteed vegetables and a honey soy glaze; and a succulent Linguini Vongoles. Additional items of note include the South Side beef burger with barbecue sauce, golden potatoes and fine spinach; Monkfish with pancetta, spring vegetables and steamed spaghetti; and Gnocchetti with basil and candied tomatoes.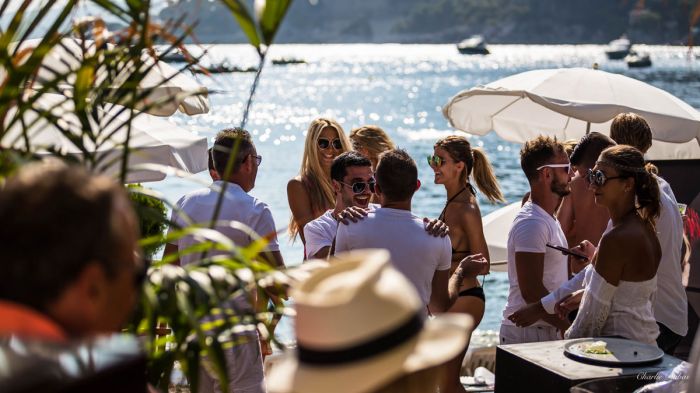 La Reserve de la Mala
After lunch, you need to set time aside to allow your food to digest before hopping on a rented jet-ski or pedal boat. Make sure you reserve a deckchair beforehand as they can book-out quickly. Order a chilled bottle of Rosé or bubbly from the perfectly curated wine and cocktail menu or cool down with an icy Piña Colada or Frozen Margarita. What more could you need for a perfect beach day on the Cote d'Azure?