When we think of a destination for wine lovers, we think of Tuscany, Bordeaux or maybe the Napa Valley. We dream of driving through a countryside of rolling hills of vineyards dotted with villages and chateaus. The vacation in the vines invariably includes meandering from cellar door to cellar door tasting favorited wines, at their origin, that may sit in our wine cellar or that we've had during a gourmet dinner out. Australia must also be on that short list of the perfect wine vacation. There oenophiles will find the delicious wine regions of the Barossa Valley, Yarra Valley, Mornington Peninsula, Maclaren Vale, and Adelaide Hills. These regions produce some of the world's top Shiraz, Chardonnays, Cabernets, Rieslings, and Pinot Noirs. The wine regions are a celebration of the love of the grape with fantastic cellar doors and gourmet dining that goes hand in hand with good wines. One such area, just south of Melbourne, is the Mornington Peninsula and home to one of Australia's top winery resorts, the Lindenderry at Red Hill.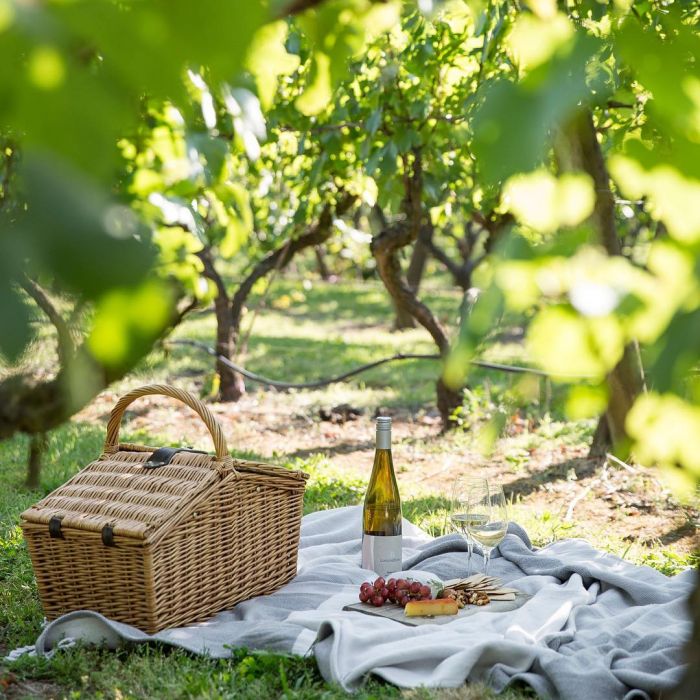 The Mornington Peninsula is located about 90 minutes from central Melbourne. It is an exceptionally beautiful place with a coastline strewn with sandy beaches and the iconic colorful bathing boxes. In the center of the peninsula are hills and mountains with the occasional village, miles of farmlands with sheep paddocks, and seasonal fruits of strawberry, cherry, apples and, of course, miles and miles of vineyards. For the culinary explorer, the Mornington Peninsula is a mecca for foodies and is world renowned for its cool climate wines artisanal cheeses, meat and seafood, as well as a wide range of exceptional restaurants with talented chefs preparing the savoriest of dining experiences.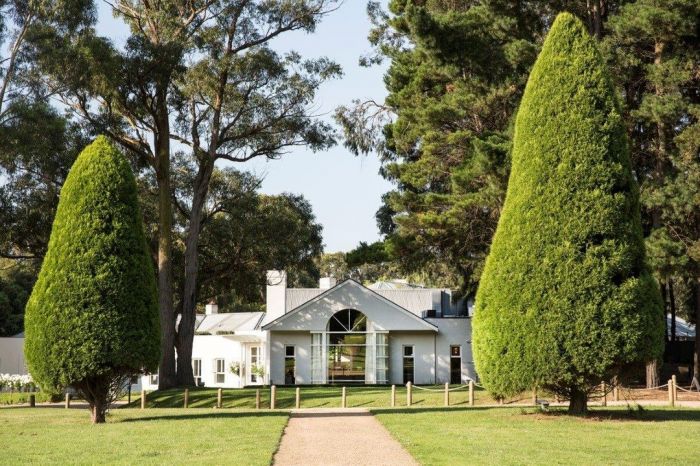 In the Red Hill area of the peninsula, upon the mountain range, is where you'll find the Lindenderry at Red Hill. A row of towering Cyprus trees lines a white gravel path through the manicured lawns that lead to the estate. This fairytale wedding scene could not be more picturesque with rolling hills covered with neatly orchestrated grape vines, groomed trees, rose bushes and wooden benches surrounded by 34 acres of well-kept gardens, untouched woodlands, walking trails and a lake. One cannot help to but to contemplate if you have time warped from Australia to Tuscany or Bordeaux.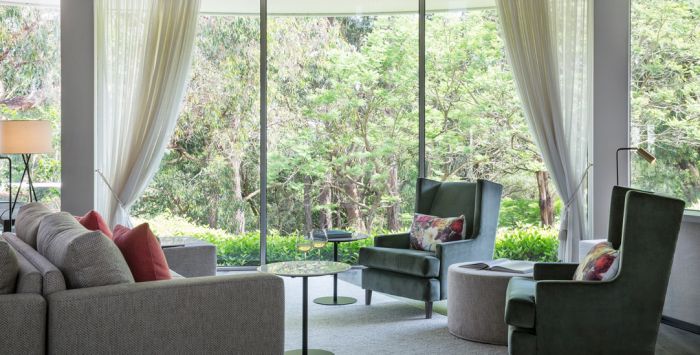 The 40-room boutique hotel offers international guests and Melbourne weekenders a European style wine lovers getaway featuring the estate's award-winning wines, top culinary experiences and warm genuine service. The interiors of the chateau exude relaxed elegance with a fresh contemporary country chic décor. It is refined yet informal and inviting where guests feel at home to linger over long conversations or to curl up with a book from the resort's extensive library.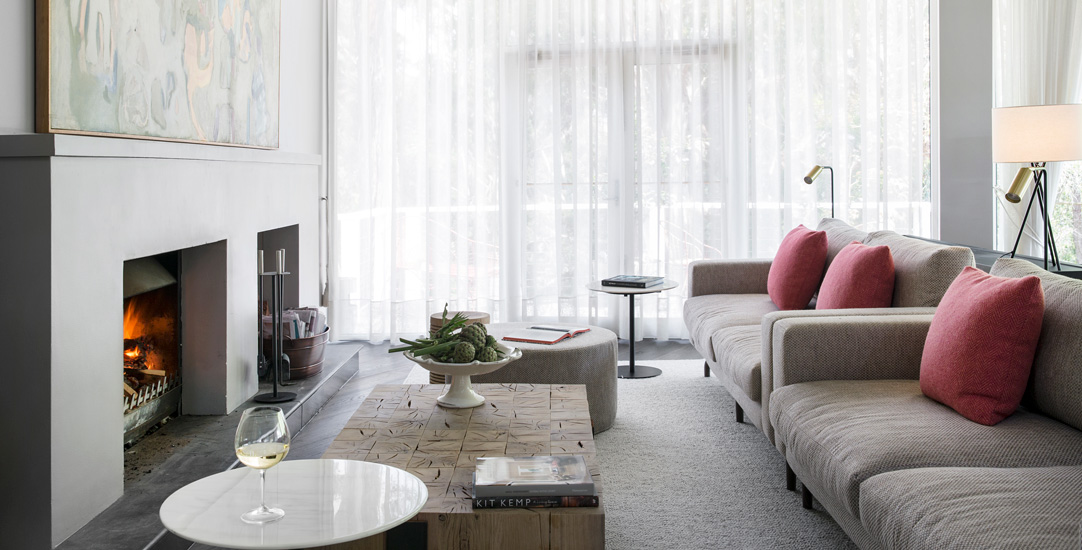 There are four communal areas with crackling fireplaces, bespoke furnishings, a billiards room and a library brimming with books of every ilk. One will quickly notice the extensive art collection of heralded Australian artists as well as a fine assemblage of antiques and curios throughout the property demanding time to pause and appreciate.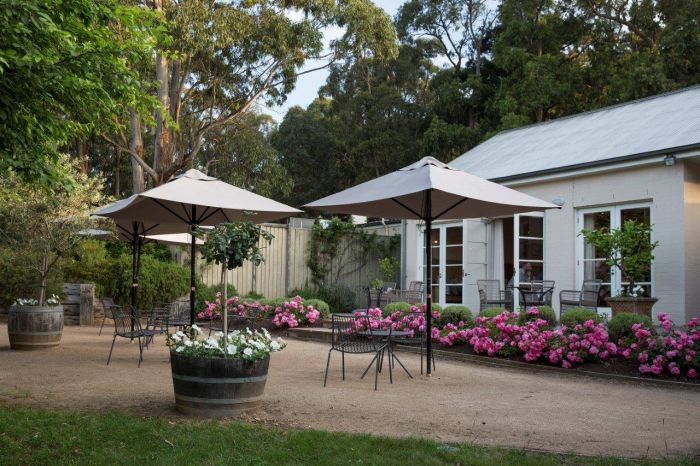 Outdoors the artworks continue with captivating sculptures that add to the beauty of their natural surroundings. The grounds are wonderful to explore with fountains and towering old trees. There's a path the leads through rustic gardens to a beautiful pond. Minutes slip into hours of wandering and enjoying the beautiful gardens and grounds of the retreat.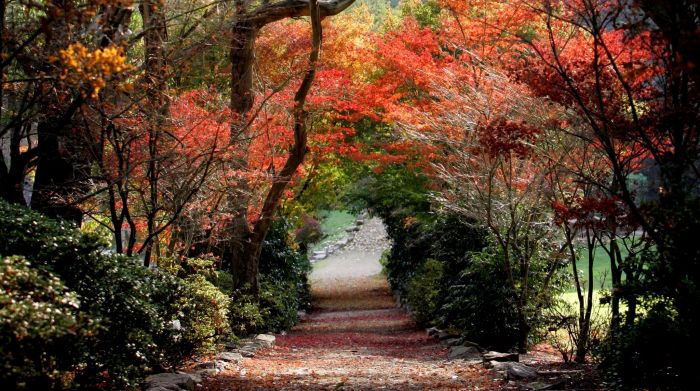 The accommodations are large and comfortable with country elegant furnishing and warm décor, compelling artworks and all of the mod cons expected in a five-star hotel. Select rooms have a fireplace, with real wood, that crackles as the warmth and light of the fire spread through the room during the night. The romantic setting is made for sharing a glass of the estate's Chardonnay with your loved one.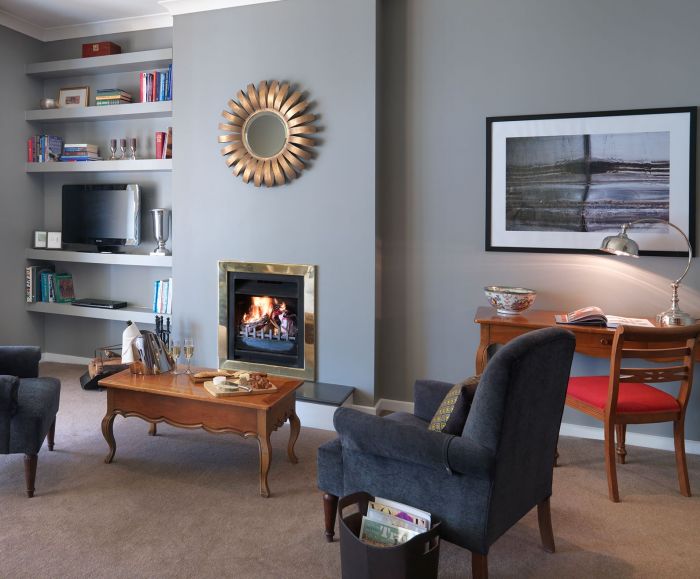 Windows and doors bathe the room with natural light and open onto terraces or the second floor's shared porch. Rooms view the Tuscan-like vineyards or overlook lush gardens, woodlands and lake beyond. Each room has a wonderful book selection to peruse in front of the fire or on the terrace.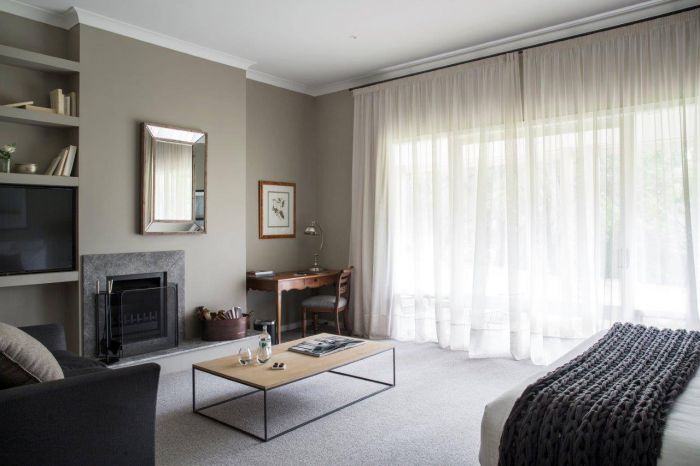 The dining experience at the Lindenderry is an epicurean exploration into fine wine and culinary excellence and is one of the top in the region. The setting is comfortable with candlelit tables which overlook the vineyards in the distance. The Dining Room is known for their ambiance, excellent cuisine and stellar service. The executive chef executive is Paul Witherington, who hails from London's Soho House, and creates a revolving menu masterful European style dishes using local fresh and seasonal ingredients. The concept is paddock to plate with ingredients sourced from the surrounding farms and Port Phillips Bay. The menu is constantly changing based on what's available each day with options such as zucchini and pine nut ravioli, squid ink pasta and Flinders mussels as the entrées with lamb noisette or braised beef short rib as the main.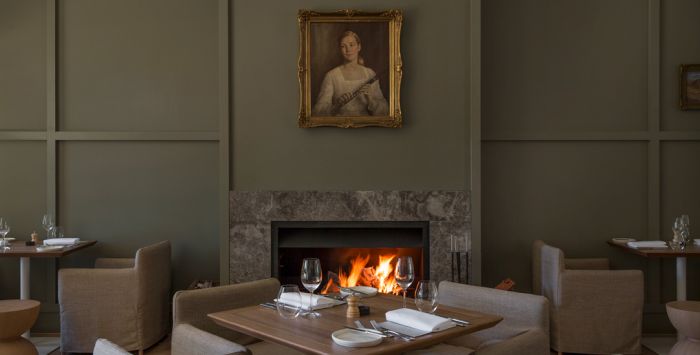 The Mornington Peninsula is renowned for their Pinot Noir and Chardonnays and the Lindenderry Estate has a fine selection of those as well as other varieties from sparkling white to their bold Grampians Shiraz. The five-course degustation menu allows for pairing of the Lindenderry wines with each culinary masterpiece. An a la carte diners can choose from an extensive menu as well as Lindenderry wines or a selection from their extensive cellar that includes local, Australian and international wines.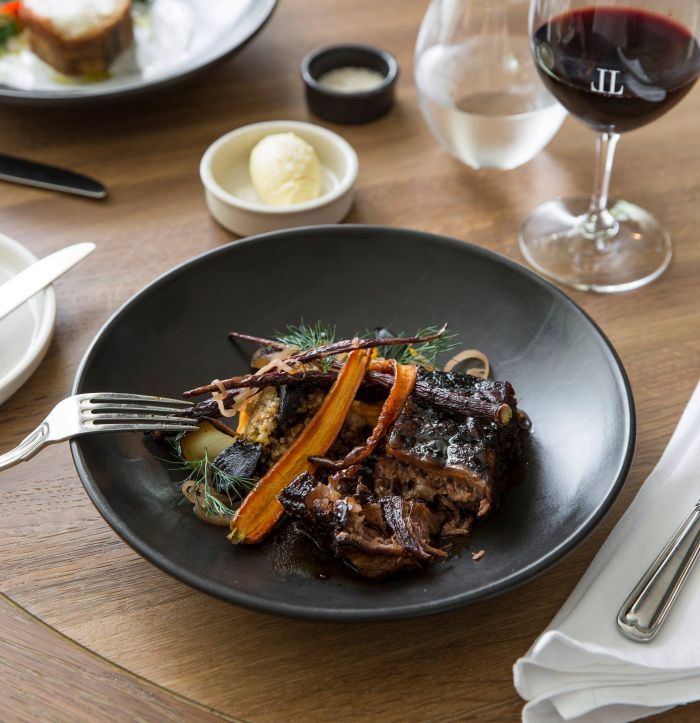 Guest's also raved about the friendly Aussie style service and a staff that is in love with wine. The knowledge and expertise in wine and food are on full display as they discuss the dining options and pairings.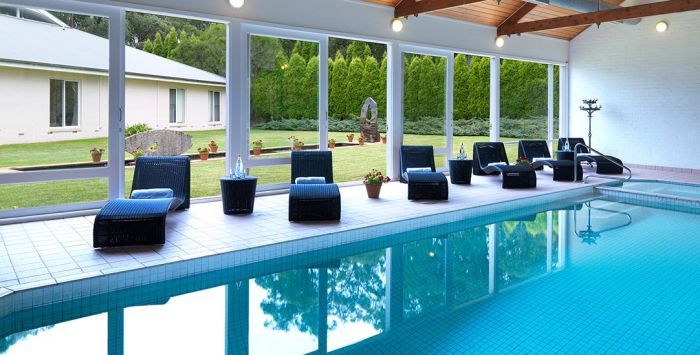 There are plenty of active pursuits to burn off a few of those caloric indulgences from swimming in the indoor pool to playing tennis or just taking a stroll through the property grounds to the lake. Away from the property, there's so much to do in the area from time on the idyllic beaches to hiking through mountain trails or visiting the turn of the century Victorian towns. There are countless nearby cellar doors, most notably, Montalto, Port Phillip Estate, Paradigm Hill, Polperro, Foxeys Hangout and Ten Minutes By Tractor which are all worthy of a visit.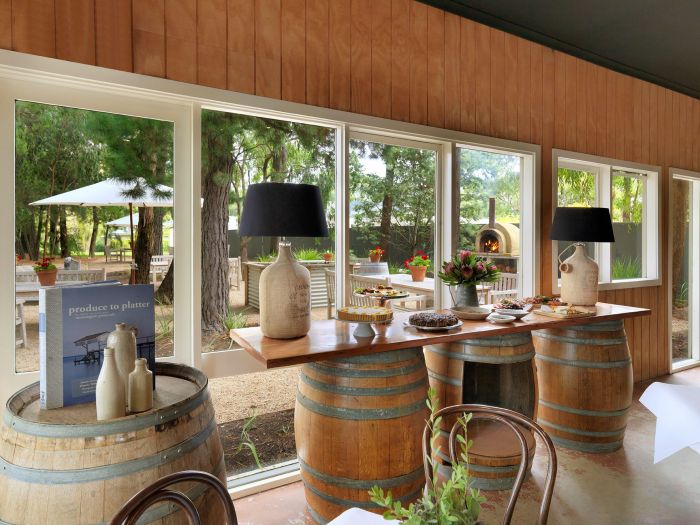 One need not go any further to find one of the top wineries and cellar doors on the peninsula than a short stroll across the property to visit the Lindenderry Cellar door. It's a destination in its own right where Melbournians drive down on the weekend to select a case or two of Lindenderry Wine with selections of Chardonnay, Pinot Noir, Grampians Shiraz as well as sparkling wines. The cellar door has a rustic cabin feel with red corrugated exteriors and pine wood paneled walls creating a casual vibe inside. There's a large deck with picnic tables under the pine trees where friends gather to enjoy a few glasses of grape. What better way to enjoy these wines in this casual setting than with a pizza so on the weekends they fire up the outdoor wood-fired oven for some delicious pizza's to accompany their wine offerings.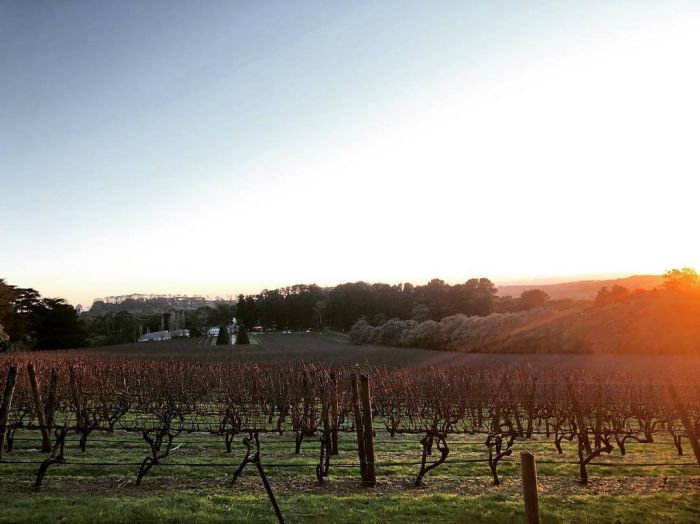 Australia has rightfully staked its claim as a destination that has produced some of the top wine and winery experiences in the world. The Lindenderry at Red Hill is of this grand tradition and has created an epicurean destination holiday for more than 30 years which are sure to please the most refined gourmand.