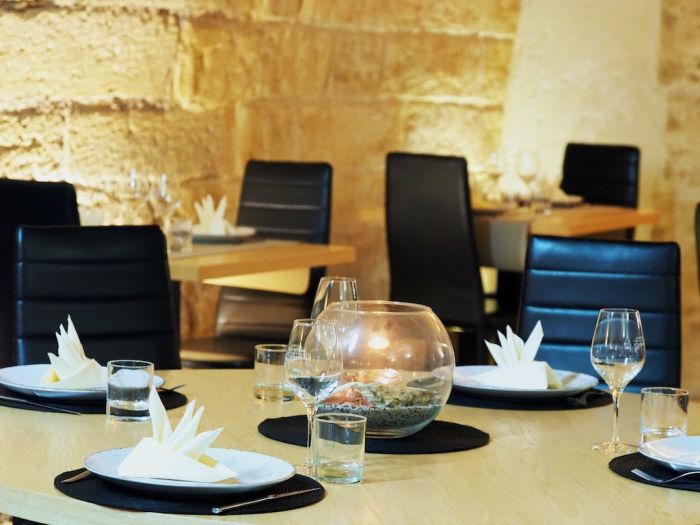 Columbia Hillen
Located in an old wine cave with high vaulted ceiling, its sturdy stone walls illuminated evocatively by spotlights, Anette and Bernd Teich have carved out an exceptional culinary reputation at Restaurant BK near the central square in the quaint southern French town of Montagnac.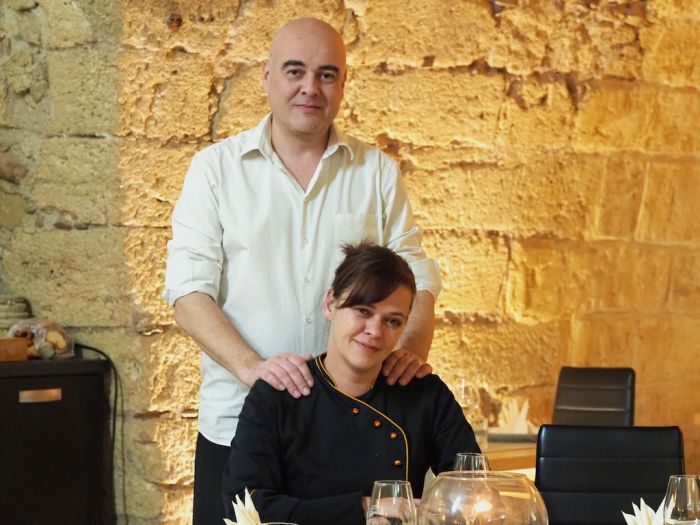 Columbia Hillen
Opened five years ago, after they had previously owned a restaurant in Toulouse, the friendly couple from Russia and Germany respectively (Saint Petersburg and Dresden) take pride in a short menu of contemporary dishes with surprising combinations using local produce from both land and sea.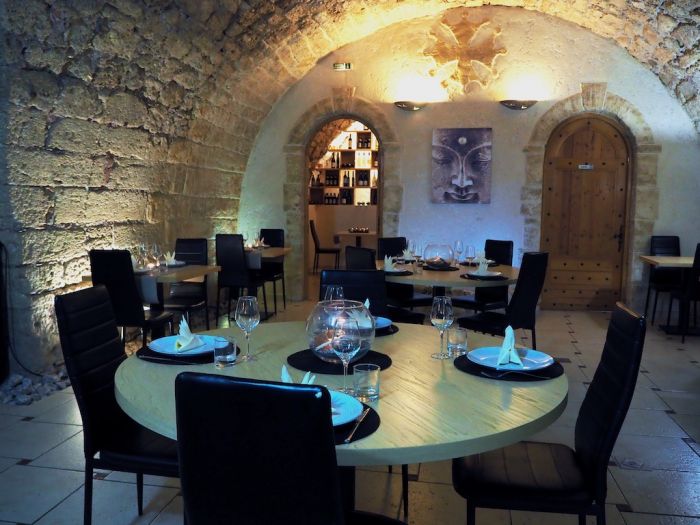 Columbia Hillen
Gregarious Bernd performs front-of-house duties with panache highlighted by an earthy sense of humor and seems always ready to engage in convivial conversation regardless of topic. Anette is the queen of the kitchen, thoughtfully emerging periodically to check guest opinion on her efforts. Not that she has much to worry about. Such is her gastronomic skills Anette has been chosen as one of 500 top women chefs in France to be included in a new publication entitled 'Michelin Too.' The guide, to be released later this year, was inspired by the 'Me Too' movement and is a response to the fact that less than three percent of head chefs in French restaurants selected for Michelin stars are women.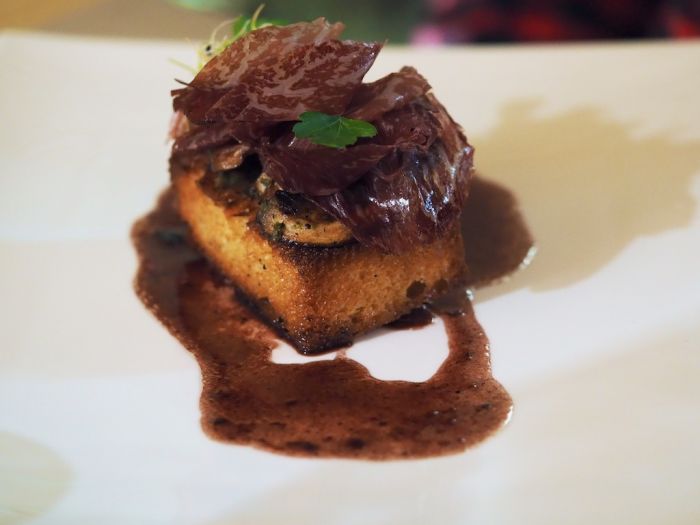 Columbia Hillen
Comfortable at a wall-side table in a spacious open room that can accommodate up to 40 people and requiring a warming drink following our brisk evening walk, we quickly indulged in a robust Banyuls aperitif wine from the Roussillon region near the Spanish border and a Spanish white port.
Columbia Hillen
For starters I chose Tasmanian wagu beef aged for a year with a brioche, airy and light, perfect to absorb the delicious jus of red onion, red wine and fresh peppercorns, accompanied by a designated Rhone area wine from Nimes. My companion's eye fell upon a warm tuna dish with cucumber relish, a mango and sesame coulis and lime caviar, with a smattering of black garlic for added taste. To complement its flavor, B chose an aromatic Gewürztraminer.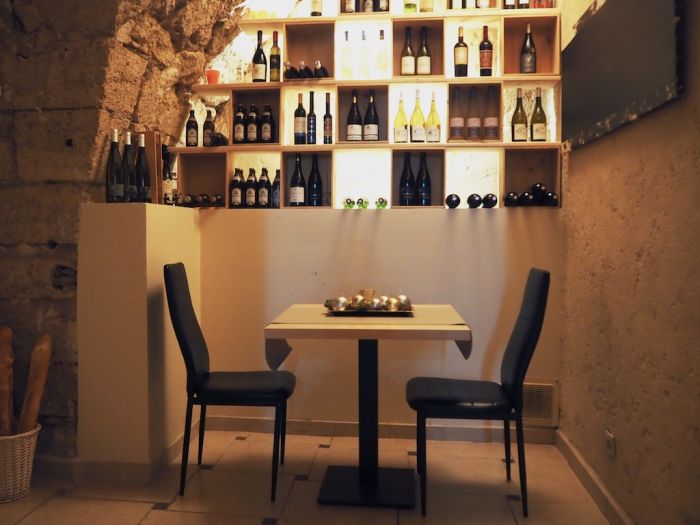 Columbia Hillen
It being early January, a biting cold wind outside demanded we eat something hearty to keep body and soul together, thus we skipped the seafood choices of trout, and the classic Gallic gratin of scallop Saint-Jacques, harvested from the Mediterranean Sea less than 20 kilometers away, and opted for the heftier meat dishes - Aberdeen rump steak and brisket with farmhouse vegetables and smoked magret of duck with celeriac puree, with a delicious crispy paper-thin layer of duck skin.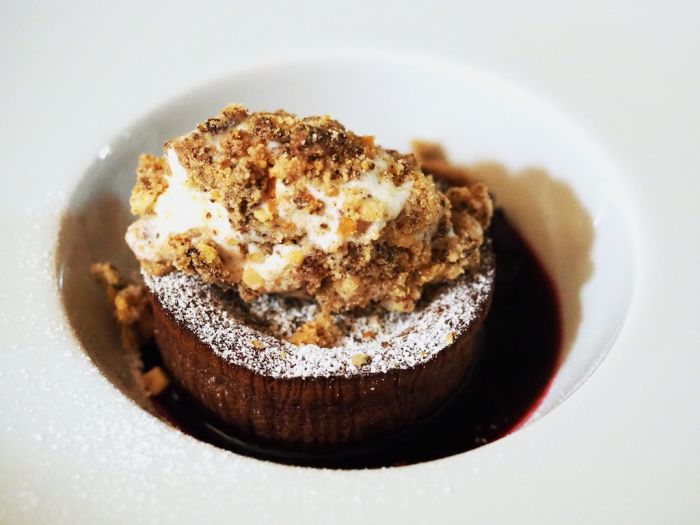 Columbia Hillen
Dessert was a highlight, a moelleux of chocolate with yogurt ice-cream and red fruit reduction, resting beside a German pastry with poppy seeds decorated with red currant and sour cherry praline. Then it was out into the cold night air for a short walk past the old plane-trees of the central esplanade where the weekly market takes place and homeward bound, content after an evening well spent.