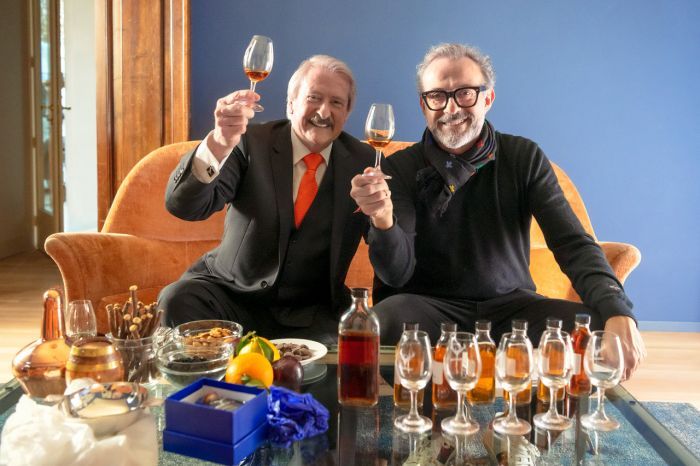 Photo Credit: The Dalmore
Every whisky connoisseur knows there's whisky, there's rare whisky, and then there's really rare whiskey. Falling into the last category is a bottle presented by The Dalmore and world-renowned chef, Massimo Bottura: The Dalmore L'Anima Aged 49 Years.
Marking Bottura's first foray into spirits, the exclusive, one-of-a-kind bottle is offered online by Sotheby's until Thursday, May 9, 2019. The single malt has no reserves, which means you could be the only person in the world to possess and imbibe this exclusive bottle. While the whisky is the true prize, the winning bidder will also receive a private dinner for two at Bottura's Osteria Francescana in Modena, Italy.
The Dalmore L'Anima Aged 49 Years is a beautiful partnership between Bottura and The Dalmore's master distiller, Richard Paterson, and a celebration of the shared respect for tradition and exploration for innovation. The Dalmore L'Anima, which translates to "soul" in Italian, truly captures the soul of each master's work and creativity.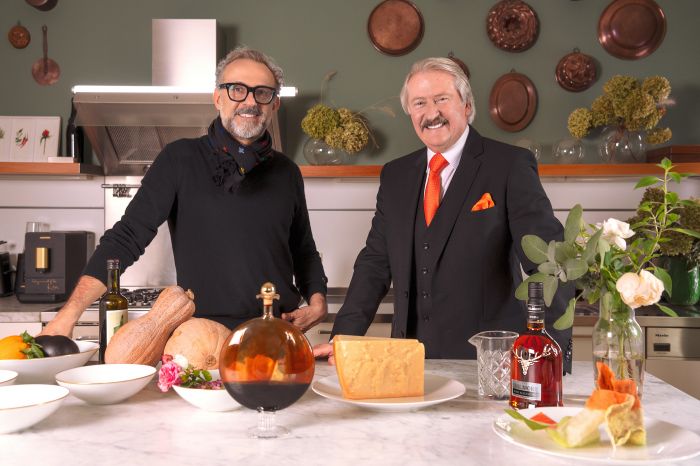 Photo Credit: The Dalmore
"When Master Distiller Richard Paterson and I met in Modena, it was a true meeting of the minds," Bottura says. "Our creative processes seamlessly fused together with our passion and deep understanding of flavor complexity and connection to create a very special bottle that brings together some of the most precious scotch whisky barrels in the world."
As an expertly-crafted, single-malt whisky, The Dalmore L'Anima is created from three unique assemblages. Patterson pulled whiskies that exemplify the brand's famed chocolate and orange flavor profile. Each was matured in small-batch bourbon barrels from Gonzalez Byass, which previously held 40-year-old Pedro Ximenez sherry and Graham's Vintage Port.
The Dalmore L'Anima has aromas of sun-kissed raisins, bitter chocolate, and English marmalade. Its tasting notes include hints of freshly brewed coffee, Guyanese Demerara sugar, pecan pie, and crème brûlée. The aftertaste is true to The Dalmore's character—rich Sanguinello blood oranges alongside luscious treacle and fig. Clocking in at a 41.5% ABV, the spirit is considered a natural-strength whisky.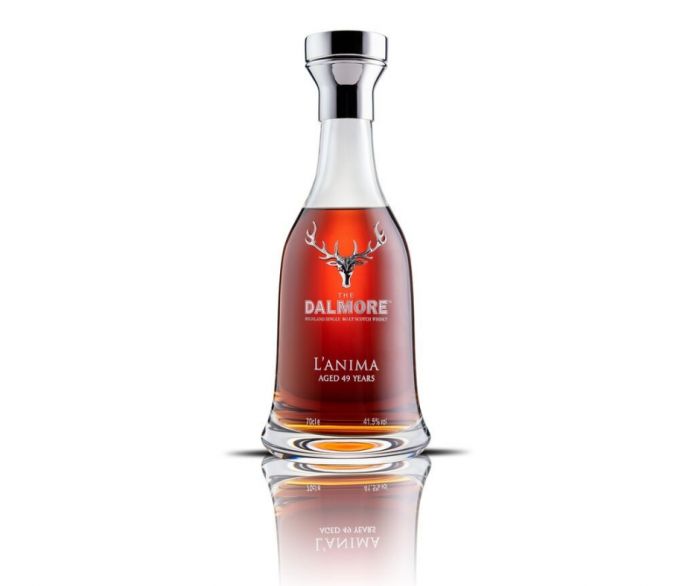 Photo Credit: The Dalmore
The whisky is bottled in an elegant crystal decanter featuring a sterling silver collar and stopper, and detailed engraving of The Dalmore's notable silver stag. The Dalmore will be presented in a handcrafted cabinet made by Scottish artisan John Galvin.
Proceeds from the sale will benefit Bottura's non-profit organization, Food for Soul. Launched in 2015, the charity empowers communities to fight food waste through social inclusion. Projects are tailored to meet the needs of each community is serves—from Rio de Janeiro, London, and Paris, to Modena, Bologna, and Naples—but each incorporates themes like using surplus foods, working with local artists, and serving those in need.
At the time of publication, the current bid is 65,000 GBP; Sotheby's is estimating the bottle will sale for 65,000 to 100,000 GBP. Visit Sotheby's online to place your bid on this truly unique bottle and become the single owner of The Dalmore L'Anima Aged 49 Years.