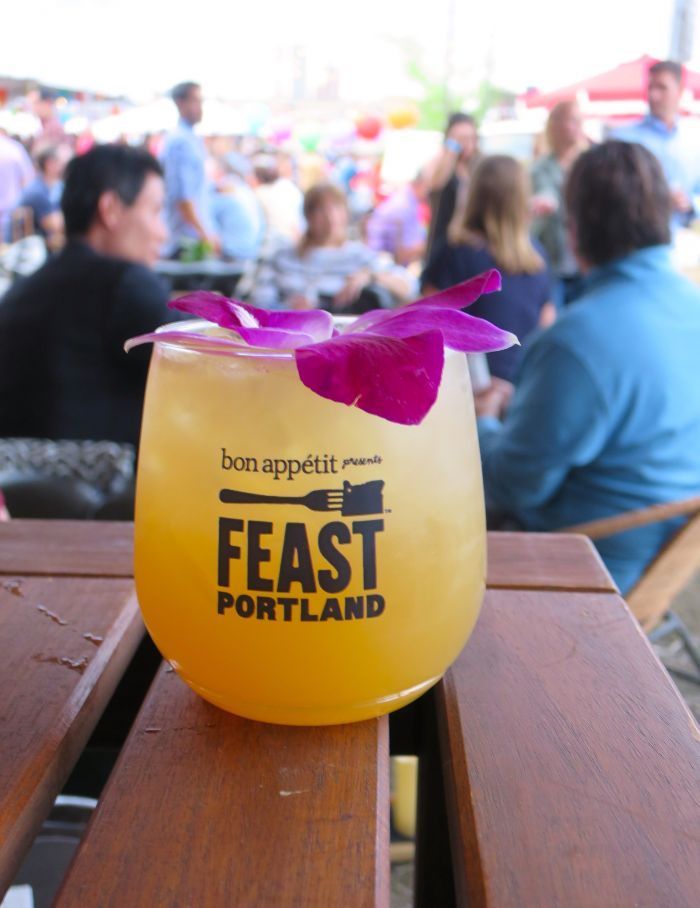 Photo by Michael Reiss
Consider attending "Feast Portland." If ever you needed a reason to visit Portland, Oregon, this would be it. Imagine spending an extended weekend in this arboreal haven with not only the best of the Northwest, but the best of the country's food and beverage to whet your appetite.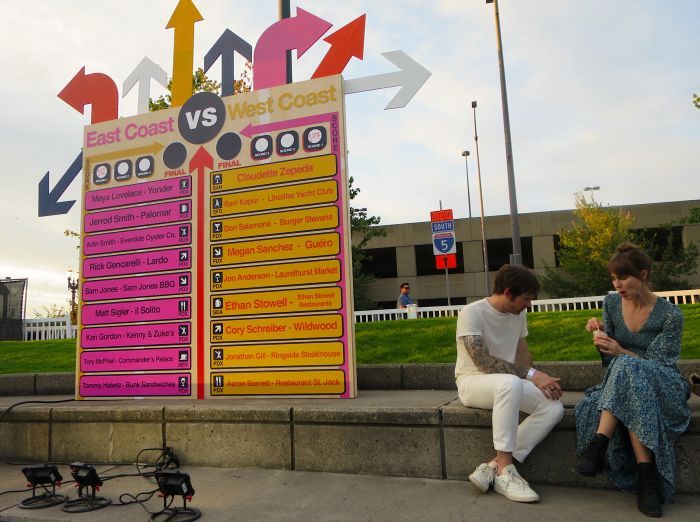 Photo by Michael Reiss
The festival, "Feast Portland," started on Thursday evening with an event called "East Coast vs. West Coast" held at the Rose Quarter Commons. To say the weekend got off "with a bang" is an understatement.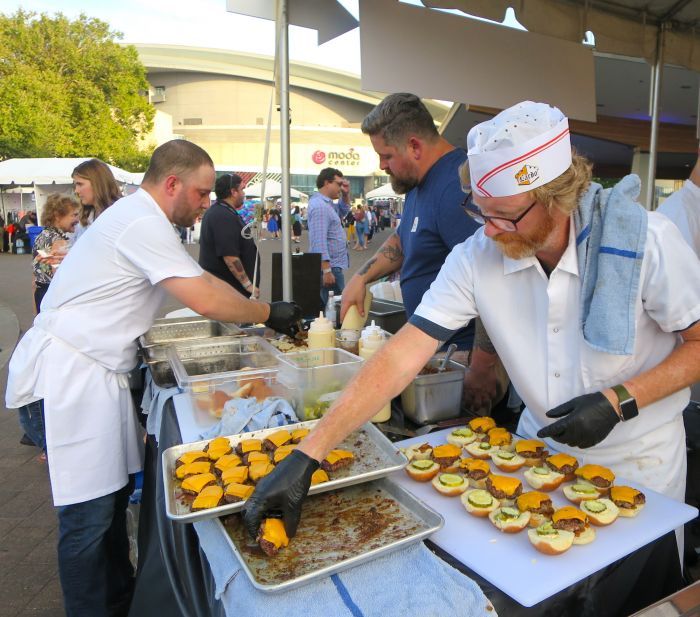 Photo by Michael Reiss
You could literally taste the rivalry heating up. From lobster rolls to crab sliders, to pork belly concoctions, to gumbo, to gourmet "White Castle Burgers" and then some-- this was a coastal showdown complete with qualified judges from both coasts who commented on the merits of each item, as they and we tasted our way across the country.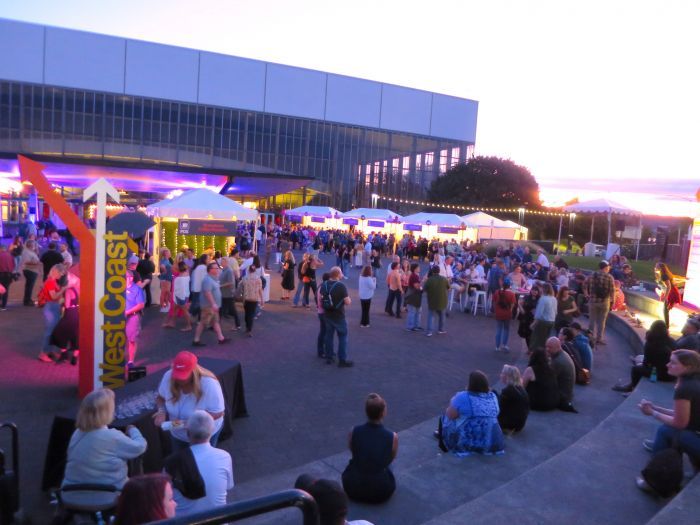 Photo by Michael Reiss
The libations veered toward luscious local wines and brews that participants quaffed and led them to further indulge in the night's tempting delights.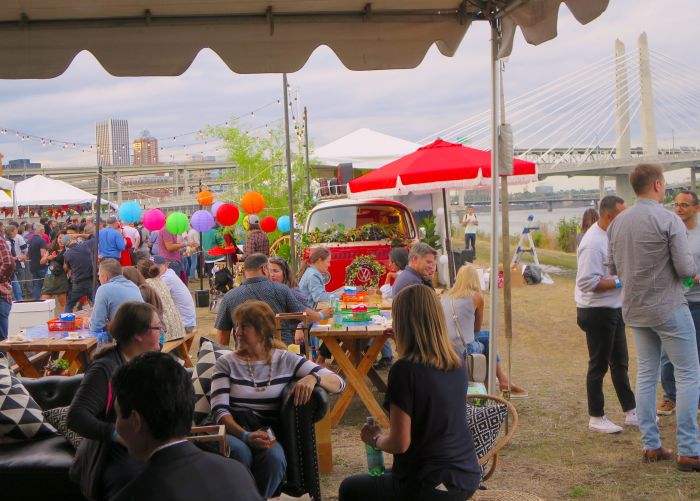 Photo by Michael Reiss