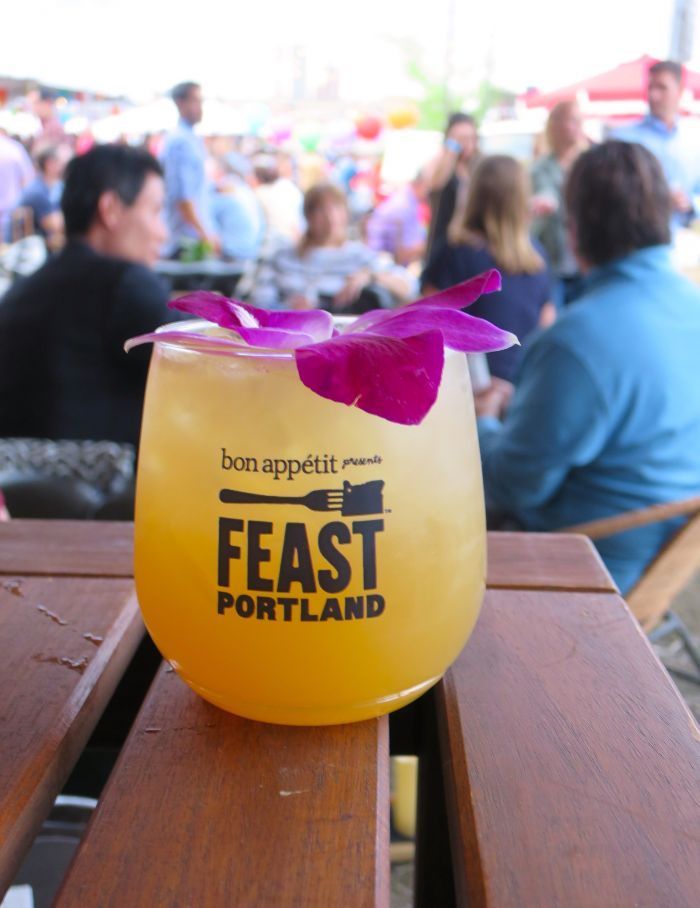 Photo by Michael Reiss
Consider attending "Feast Portland." If ever you needed a reason to visit Portland, Oregon, this would be it. Imagine spending an extended weekend in this arboreal haven with not only the best of the Northwest, but the best of the country's food and beverage to whet your appetite.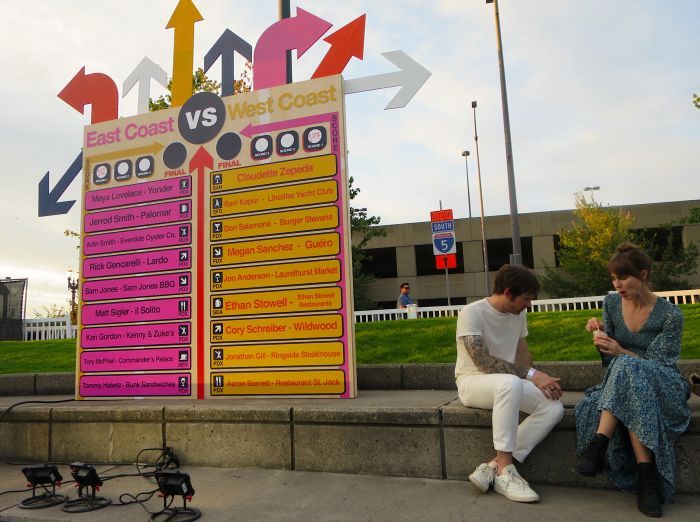 Photo by Michael Reiss
The festival, "Feast Portland," started on Thursday evening with an event called "East Coast vs. West Coast" held at the Rose Quarter Commons. To say the weekend got off "with a bang" is an understatement.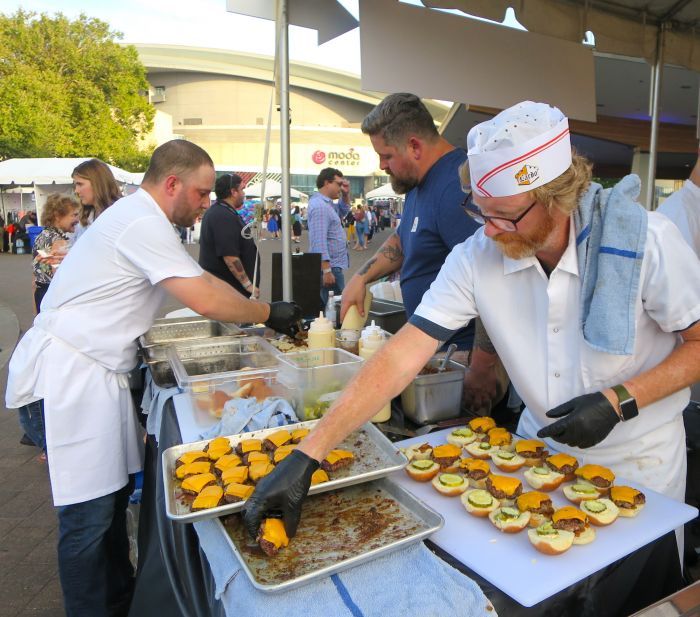 Photo by Michael Reiss
You could literally taste the rivalry heating up. From lobster rolls to crab sliders, to pork belly concoctions, to gumbo, to gourmet "White Castle Burgers" and then some-- this was a coastal showdown complete with qualified judges from both coasts who commented on the merits of each item, as they and we tasted our way across the country.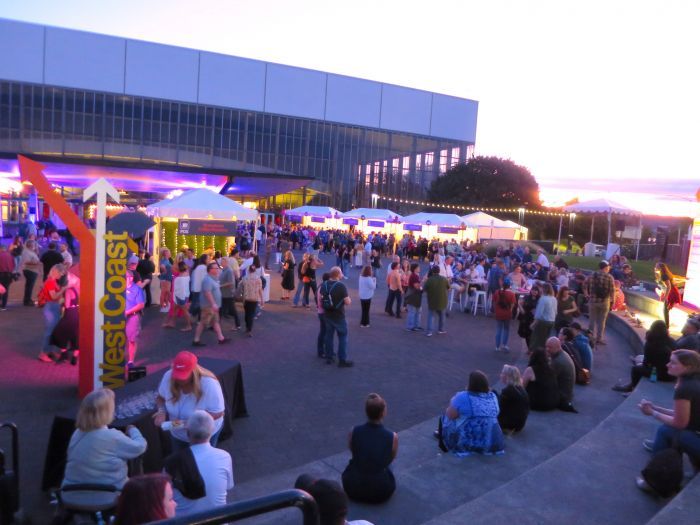 Photo by Michael Reiss
The libations veered toward luscious local wines and brews that participants quaffed and led them to further indulge in the night's tempting delights.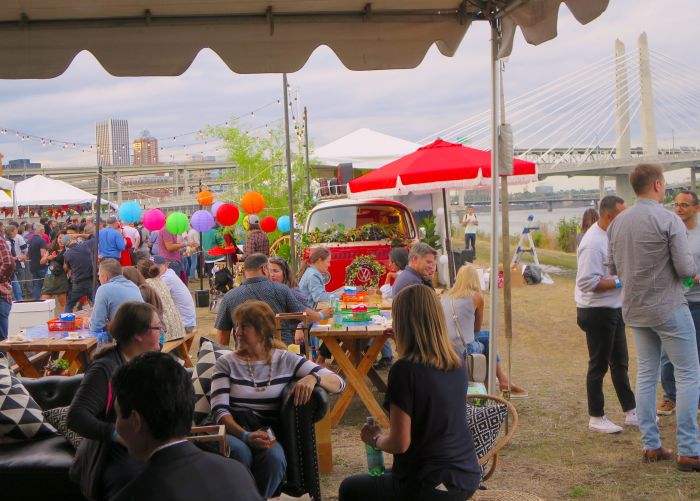 Photo by Michael Reiss
Friday evening at the "Night Market" revved up all our senses. The backdrop of Zidell Yards flanked by Portland's bridges over the Willamette River was the perfect venue for the event.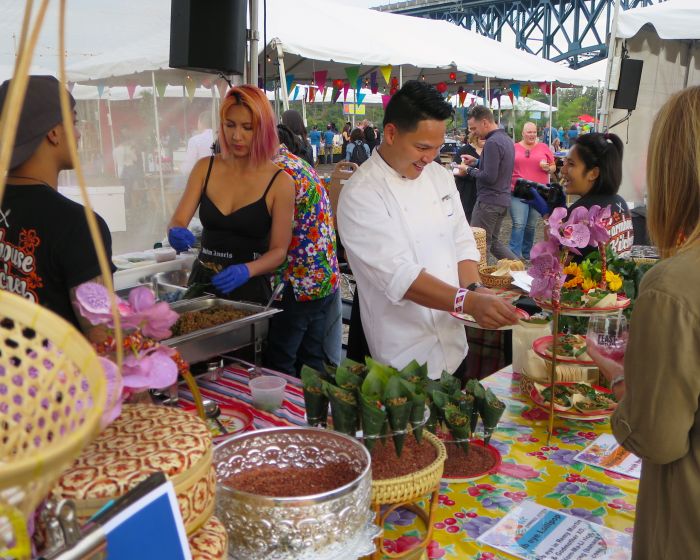 Photo by Michael Reiss
The pulsing Bollywood vibes kept the lines of eager diners entertained while waiting to sink their teeth into the bold flavors of Korean-stuffed pancakes, chicken and cheese skewers, aromatic Indian chaat, Thai curries and all-manor of exotic dishes--savory and sweet--that made our palates sing. The wide variety of beverages--including plenty of wines from Oregon and Washington-- cooled and enticed us to try yet one more bite before calling it a night.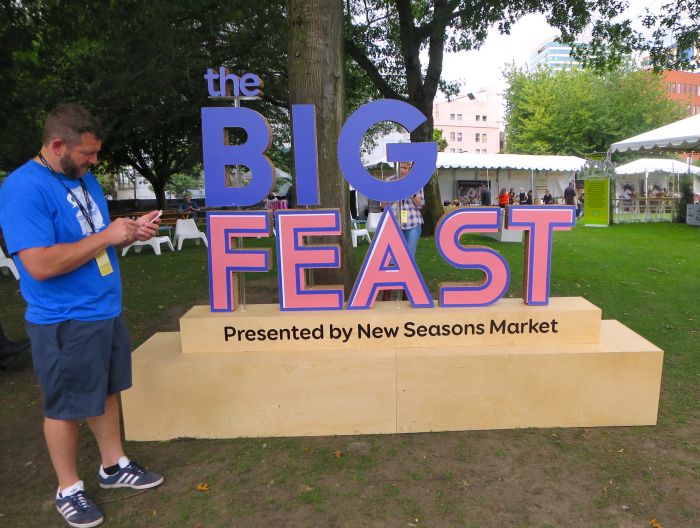 Photo by Michael Reiss
On both Saturday and Sunday afternoons from 1-5PM, Tom McCall Waterfront Park morphs into "The Big Feast"-- presented by New Seasons Market.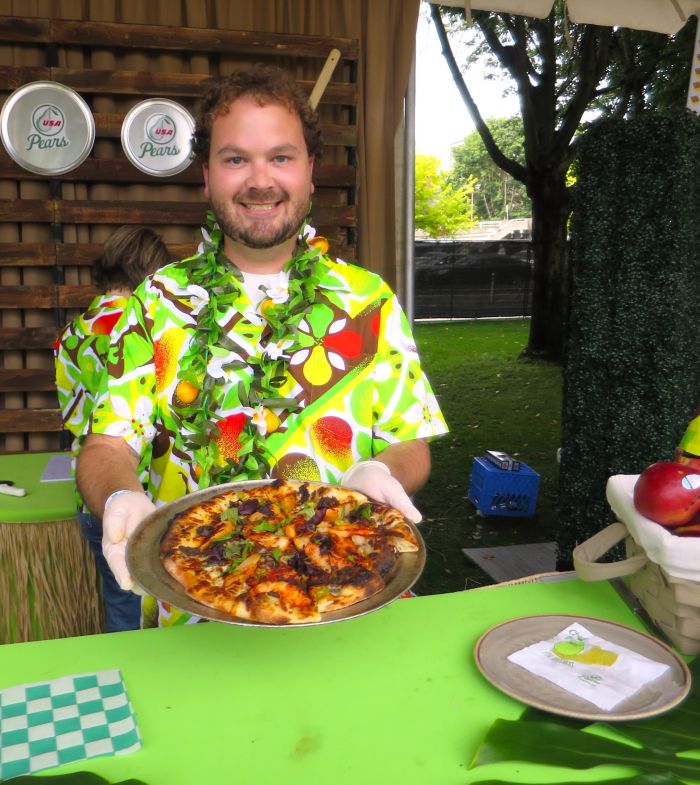 Photo by Michael Reiss
You guessed it: miles of sips and tastings from local purveyors of artisan products, the freshest of oysters, seafood, salmon and libations galore.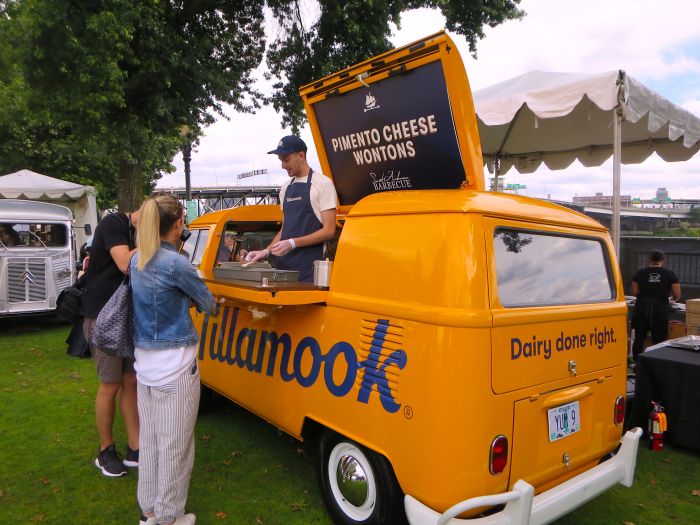 Photo by Michael Reiss
"The Big Feast" included 'Fireside Chats'--organized by Bon Appetit and hourly beverage seminars designed to inform your favorite drink choices--rounded out the program.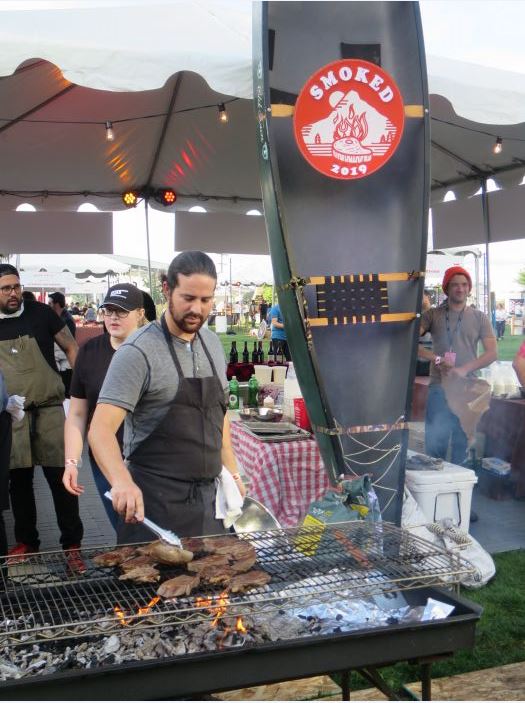 Saturday night was the program called "Smoked!" This night--presented by Kuni Lexus--was hot. From Indian Vindaloo, to Italian porchetta on piadina to grilled rockfish, sausages, wings and all manner of things fired, roasted, chopped and wood-burned--delivered in lettuce wraps, deep-fried shells and warm soft tacos. The Fields Park venue surrounded us with bridges and gleaming new high-rise condos in a part of Portland that used to be the Warehouse District.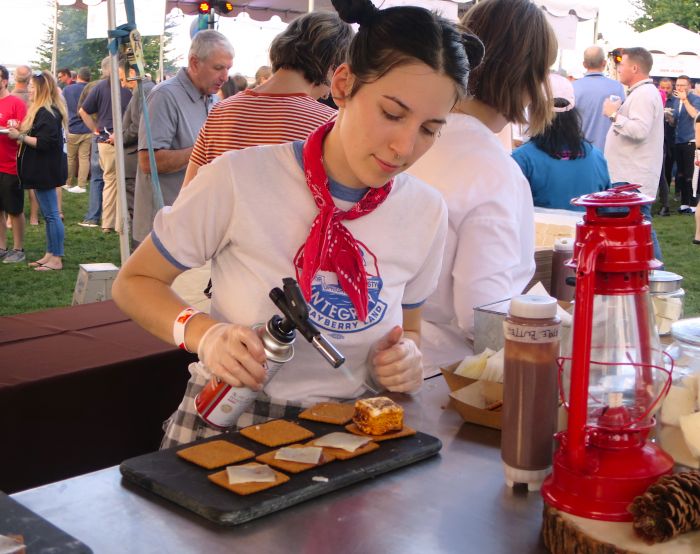 Photo by Michael Reiss
At 'Smoked!' the contrasts in flavors and ingredients kept us coming back for more and the s'mores that stole the show.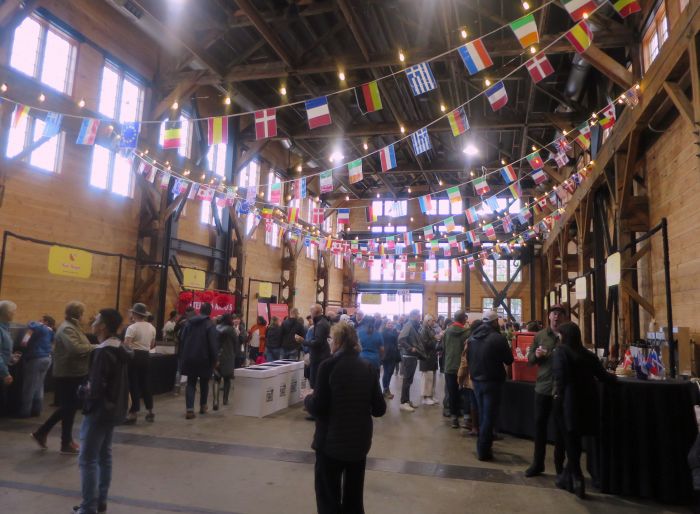 Photo by Michael Reiss
Sunday morning had us "rise and shine" at Brunch Village for "Breakfast Around the World."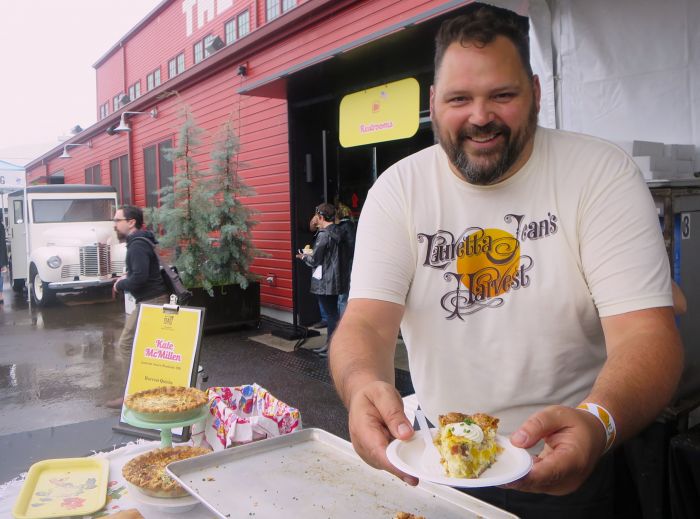 Photo by Michael Reiss
If eggs are your early morning "go to," there were plenty of choices--including an ethereal "Harvest Squash and Bacon Quiche" with a melt-in-your-mouth, light, airy crust by Chef Kate McMillen of Lauretta Jean's.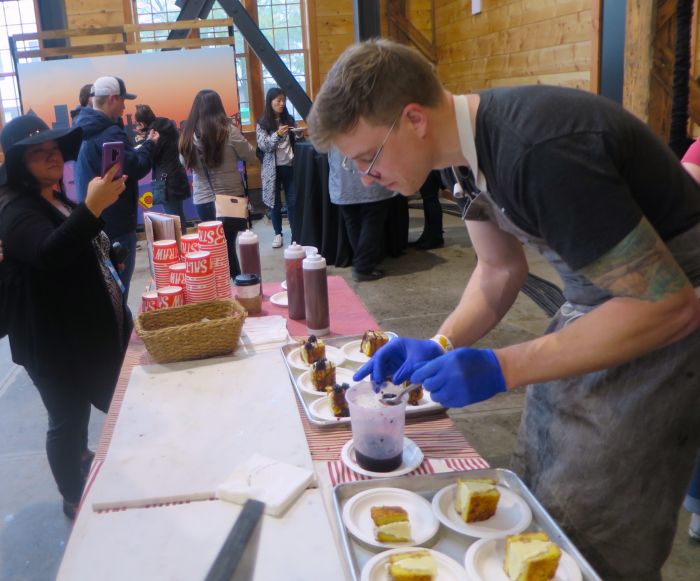 Photo by Michael Reiss
For those of us who yearn for something more decadent to start the day, there was Salt & Straw's "French Toast Ice Cream Sandwich with Pickled Back Berries and Hot Maple Fudge," designed and served by Tyler Malek.Bubbly mimosas featuring Gruet Sparkling kept guests happy, while they waited in line for their next savory or sweet bite.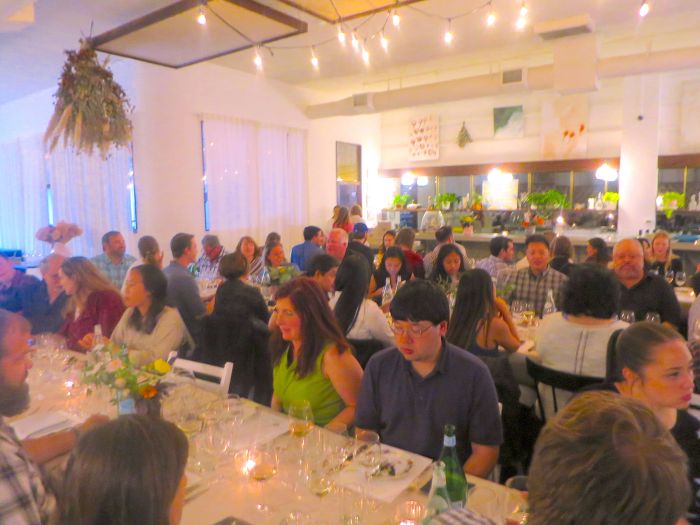 Photo by Michael Reiss
Besides these large-scale weekend events, there were intimate dinners prepared by celebrity chefs.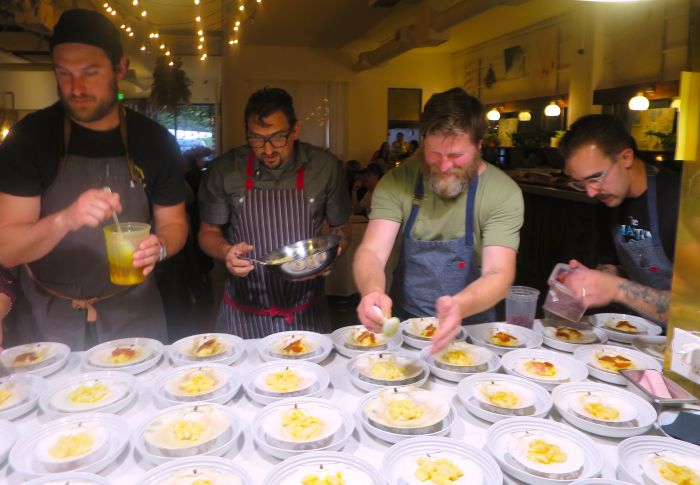 Photo by Michael Reiss
We attended the Sunday dinner curated by Elias Cairo, Jeremy Charles, Chris Cosentino, and Brad Leone of Bon Appetit.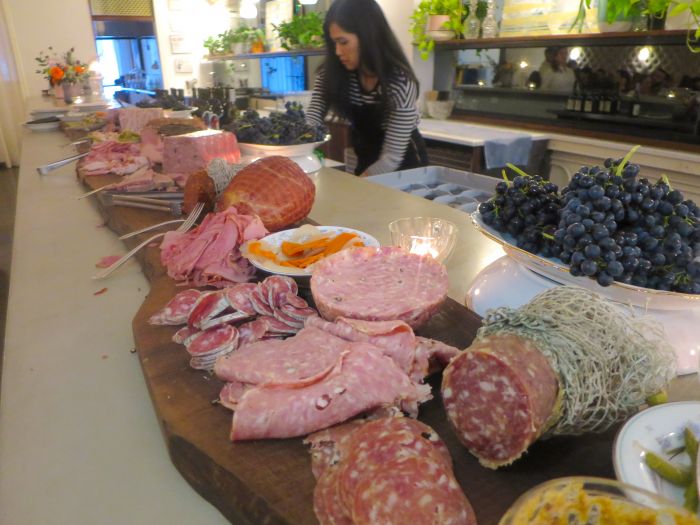 Photo by Michael Reiss
Among the highlights were "Olympia Provisions Charcuterie," "Moose Heart Tartare on Squid Ink Cracker" and "Crispy Rabbit Ravioli" paired with Amity Vineyards White Pinot Noir. "Newfoundland Cod with Sea Urchin, Apple and Parsnip Puree" was paired with Amity Vineyards 2016 Willamette Valley Riesling.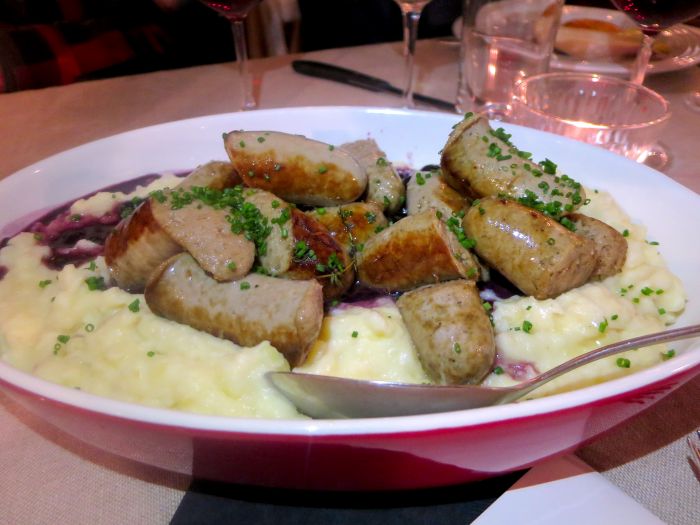 Photo by Michael Reiss
Amity Vineyards 2017 Willamette Valley Pinot Noir enhanced the nuanced flavors of "Axis Deer and Wild Boar Sausage" as well as the crispy skin of the "Fermin Iberico Suckling Pig."
If you missed this year's stellar Feast Portland extravaganza, you can plan to attend next year's events now, since they always sell out and with good reason. Feast Portland highlights the best that Portland and the region has to offer.