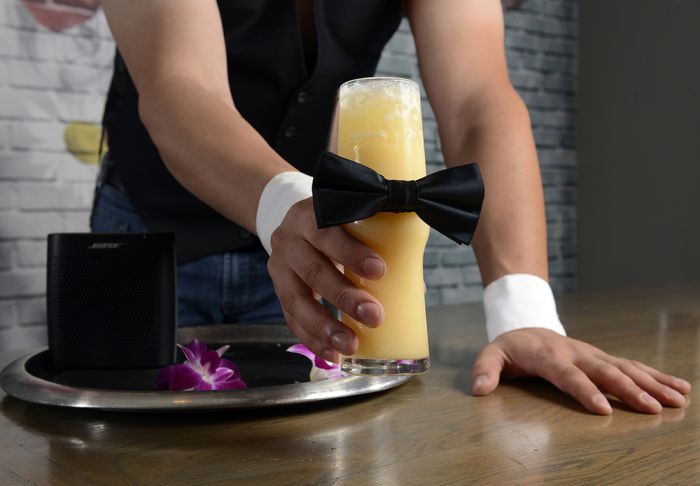 Chad Chisholm
Everyone loves to have the inside scoop and for JustLuxe readers, we bring you fantastic offerings all over the globe. Diving a little deeper into the realm of speakeasies and celebrity treatments, we sought out interesting secret menu offerings all over the world. From specialty cocktails to unique experiences, these secret menu items are sure to please, and make you feel "in-the-know" yourself.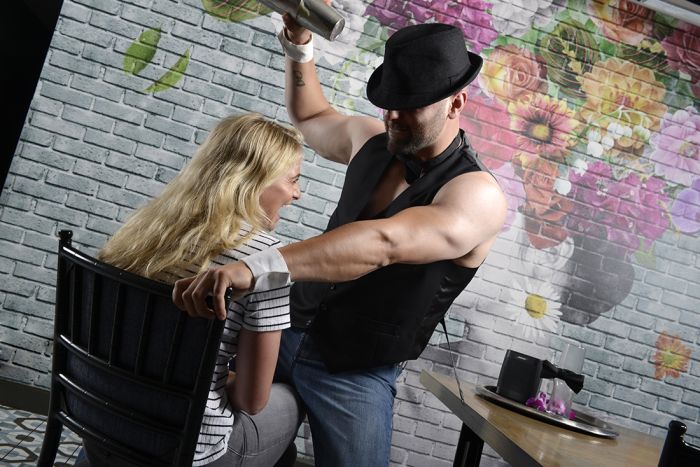 Chad Chisholm
Kimpton Shorebreak Resort, Huntington Beach, CA
Asking for the "Magic Mike Martini" at the Pacific Hideaway Restaurant and Bar in the Kimpton Shorebreak Resort, Huntington Beach, CA will not only usher on a tasty drink, but a show to go with it. Sporting a Bose speaker blasting dance-worthy music, a cocktail shaker and bowtie, the bartender will be shaking up a storm, pouring a sensual concoction that you won't soon forget.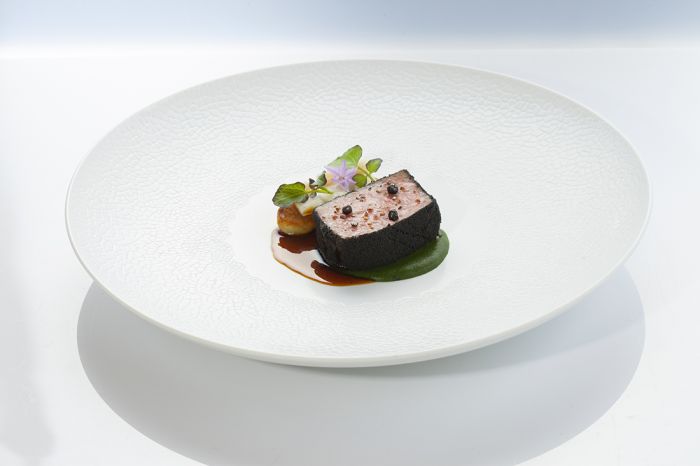 Courtesy lebua Hotels & Resorts
lebua Hotels & Resorts, Bangkok, Thailand
For those seeking a tasty secret menu item, the Waygu beef and wine pairing at lebua Hotels & Resorts in Bangkok is just the ticket. Artfully plated and perfectly prepared, the hyper-local sourced A5 ingredient from Chef Ryuki Kawasaki's hometown in Niigata, Japan is grilled over a bincho charcoal grill at one of Thailand's two-Michelin star restaurants. The paired rare bottle of wine is hand delivered by Hilario Garcia for a meal that will indelibly make an impression on your memory.
Courtesy Hiden
Hiden, Miami, FL
You've heard of a speakeasy for booze, but have you heard of an entire hidden sushi restaurant? Appropriately named Hiden, the eight-seat, 15-course omakase secret speakeasy is tucked away behind The Taco Stand in the Wynwood Arts District. To gain entrance, guests must have a passcode that they can receive with a reservation. Front row seats to freshly flown in ingredients from Japan are artfully prepared by Chef Tetsuya Honda and Chef James Weinlein in this hidden spot.
Courtesy MR CHOW
MR CHOW, Miami, FL
This off-menu item is for those who enjoy the Beijing inspired cuisine of MR CHOW. As they must be pre-ordered weeks in advance, bring your appetite for this secret menu item: the Smoked Bean Curd Roll appetizer. A twist on a classic Chinese dish, the entire appetizer is made of vegetables and then smoked for extra flavor.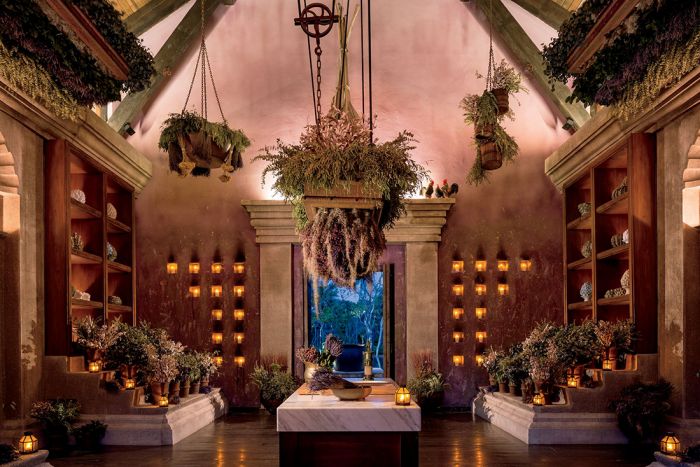 Courtesy Dorado Beach, a Ritz-Carlton Reserve
Dorado Beach, a Ritz-Carlton Reserve, Puerto Rico
The sprawling Spa Botanico at Dorado Beach, a Ritz-Carlton Reserve is almost worth the trip in and of itself to this island oasis. A secret private tour is available with a specialist who explains the uses and implementations of the plants found on the 5-acre sanctuary that are used in treatments. Whether meandering through the pineapple labyrinth, soaking in the outdoor waters, climbing into the treehouse treatment suite, or simply taking in the scents from the dried herbs, this spa experience is something that won't soon be forgotten in the Caribbean's only Five-Star Spa.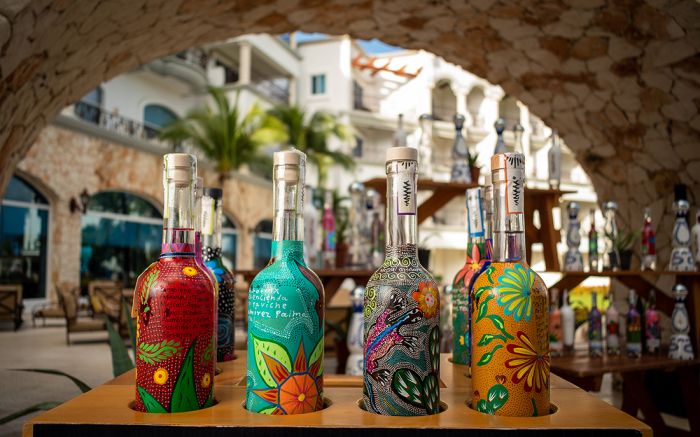 Courtesy Hilton Playa Del Carmen
Hilton Playa Del Carmen, Mexico
The Hilton Playa Del Carmen is an all-inclusive, adults-only Mexican resort that is a playground for the senses. The artisan Mezcal Quieréme Mucho is an ultra-premium mezcal that has been produced in the Central Valleys of Oaxaca since the 18thcentury and is not printed to any of the resort's bar or liquor menus. Access this special spirit by asking for it by name during a Mezcal and Tequila Tasting Class. The beautiful hand-painted bottles are one-of-a-kind and are available for purchase by the bottle or by the shot.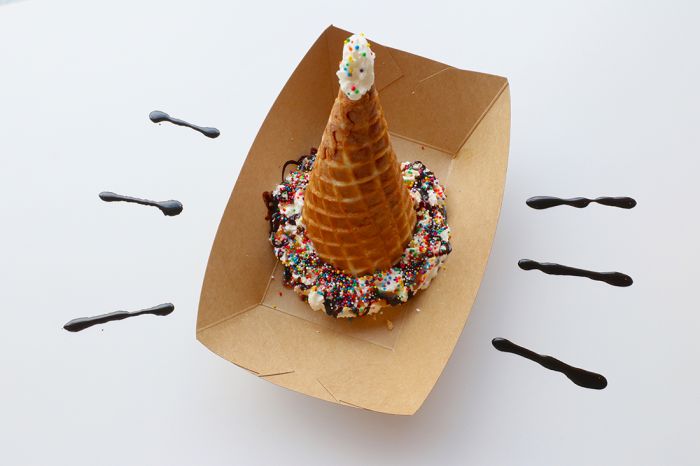 Courtesy MELT Ice Creams
MELT Ice Creams, Ft Worth, TX
Who doesn't love a party where there's ice cream involved? Guests to MELT Ice Creams in Forth Worth, Texas can treat themselves to new flavors every six weeks at this local favorite. The secret menu item is to ask for a "party hat," where your scoop of ice cream is served with an upside down waffle cone, whipped cream, caramel sauce, chocolate sauce, and rainbow sprinkles.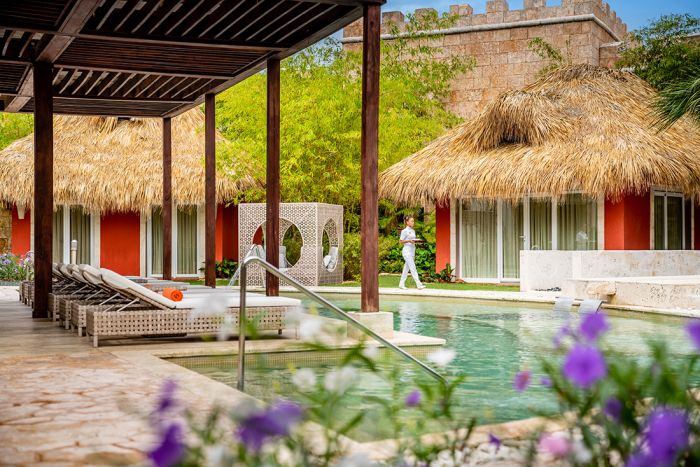 Courtesy Sanctuary Cap Cana Resort & Spa
Sanctuary Cap Cana Resort & Spa, Punta Cana, Dominican Republic
Looking to channel your inner scientist? The secret Alchemy Experience Workshop at the spa at Sanctuary Cap Cana Resort & Spa will unleash the knowledge of various natural essences and oils to activate emotional aromatherapy. The Spanish style castle on the cliff resort sits on the Juanillo Beach stretch with a medieval aesthetic to really set the tone for this secret menu experience.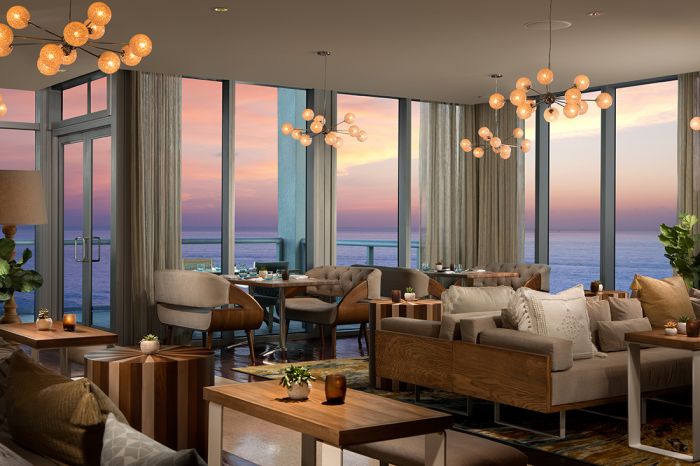 Courtesy Sole Miami
Solé Miami, A Noble House Resort, Miami, FL
"Miami Spice" is a culinarian's dream vacation that takes place from August until September, affording all the foodies dreams of Miami throughout the city. Not available online, the "Spice Suite" at Solé Miami is available at $999 a night and includes a beautiful suite overlooking Sunny Isles Beach, an upgraded private Miami Spice dinner for two at sunset on the sand dunes, a post dinner cocktail tasting menu on the sand dunes, three course breakfast for two and farewell three course lunch at BALEENkitchen.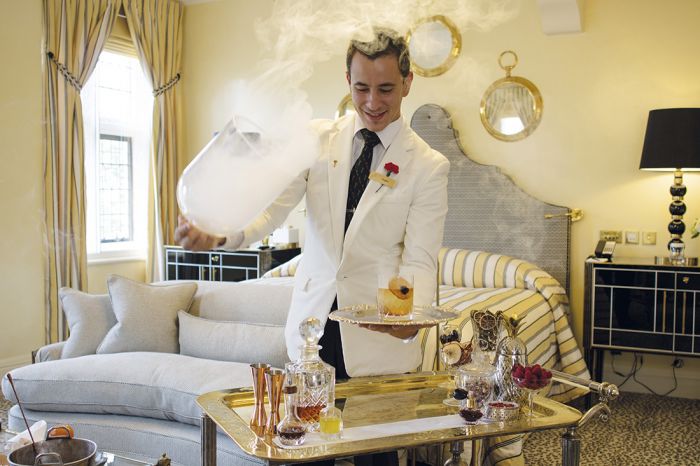 Courtesy The Milestone Hotel & Residences
The Milestone Hotel & Residences, London
If an in-room bartender sounds like a secret activity you'd like to enjoy, The Milestone Hotel & Residences has just the menu item for you. Guests staying in one of the Milestone's top suites can order a bar cart complete with bartender to make guests' drink of choice. Whether participating in the private cocktail-making experience or just watching the mixology magic, favorites include the Smoked Old Fashioned or the Duchess Hourglass.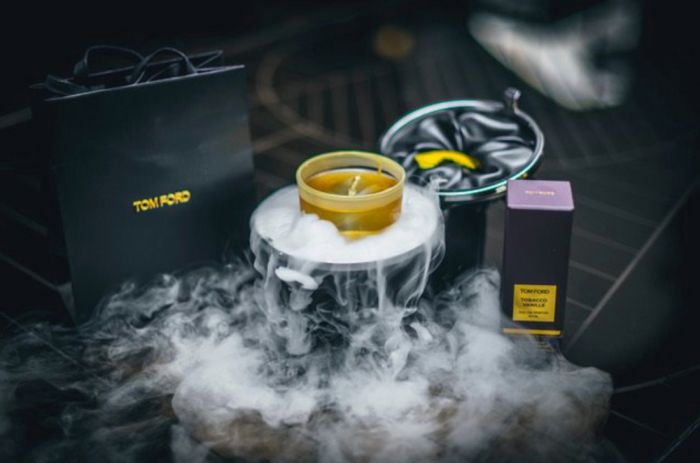 Courtesy queensyard
queensyard, NYC
A secret bar menu in New York at queensyard celebrates designer inspired cocktails. Entitled The ICONS, the secret menu includes exceptional cocktails motivated by leaders of industry in art, design and fashion. The Tom Ford, Van Cleef, Jackson Pollock and Yves Saint Laurent are all cocktails that are as beautiful as the work that inspired them. Guests in the know simply ask for the name of the designer for the multi-sensory experience paying homage to the artists' most iconic work.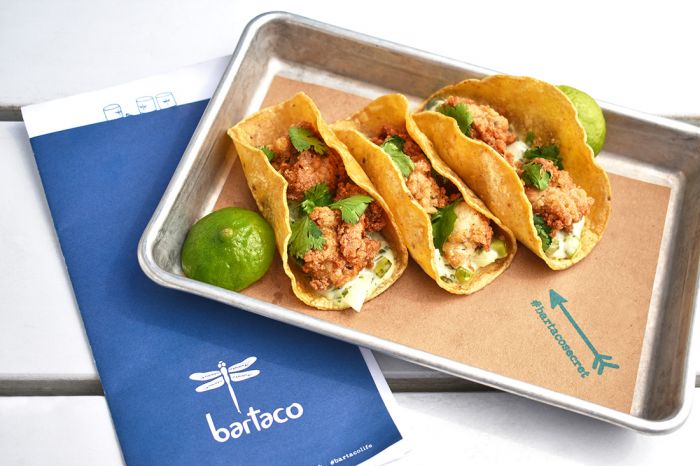 Courtesy bartaco
bartaco, Boulder, CO
Launched every six weeks, bartaco in Boulder, Colorado has a secret Taco Menu. Inspired by the beach culture of Brazil, Uruguay and Southern California, the fresh bites are true to form and a great way to experience an insider's take on this popular destination.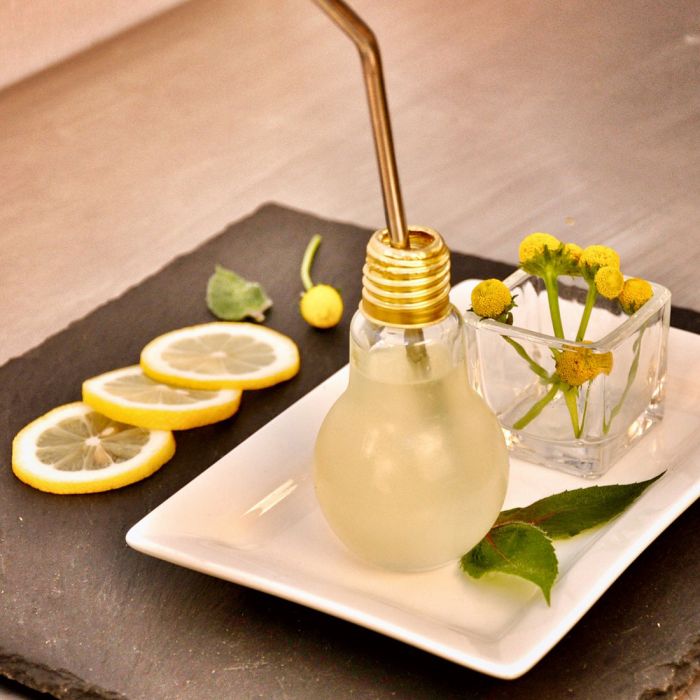 Courtesy Deer Path Inn
Deer Path Inn, Lake Forest, IL
Looking for an Insta-worthy cocktail to post? Look no further than the secret cocktail menu at Deer Path Inn in Lake Forest, Illinois. The Chief Spirits Officer has curated a whimsical secret menu of cocktails that are as delicious as they are photogenic. Check the Inn's Instagram feed before heading to the bar to know what to ask for next. Pictured: Lumiere Cocktail served in a light bulb with tingle-inducing flavors from the Szechuan button garnish.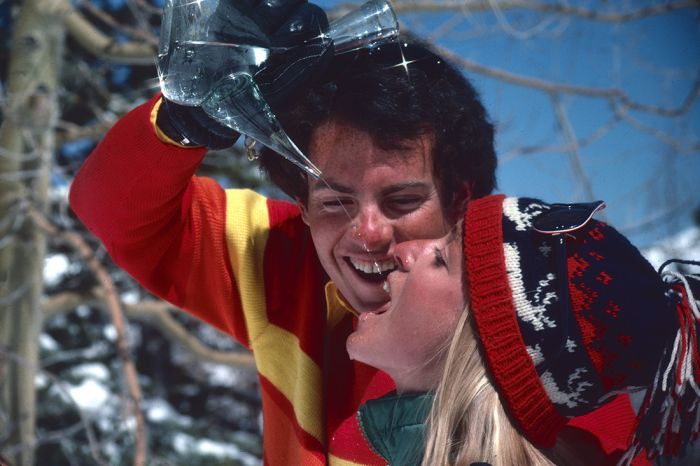 Courtesy Taos Ski Valley
Taos Ski Valley, Taos, New Mexico
With a history stemming back to the 50s where resort founder Ernie Blake hid dry gin martinis in glass parrons around the resort to help guests with some "liquid courage" to tackle the difficult slopes, the Martini Tree tradition continues at Taos Ski Valley, New Mexico. Today, ski instructors direct students who are of age to the fabled Martini Trees, and the locations are now staffed for an ID-check.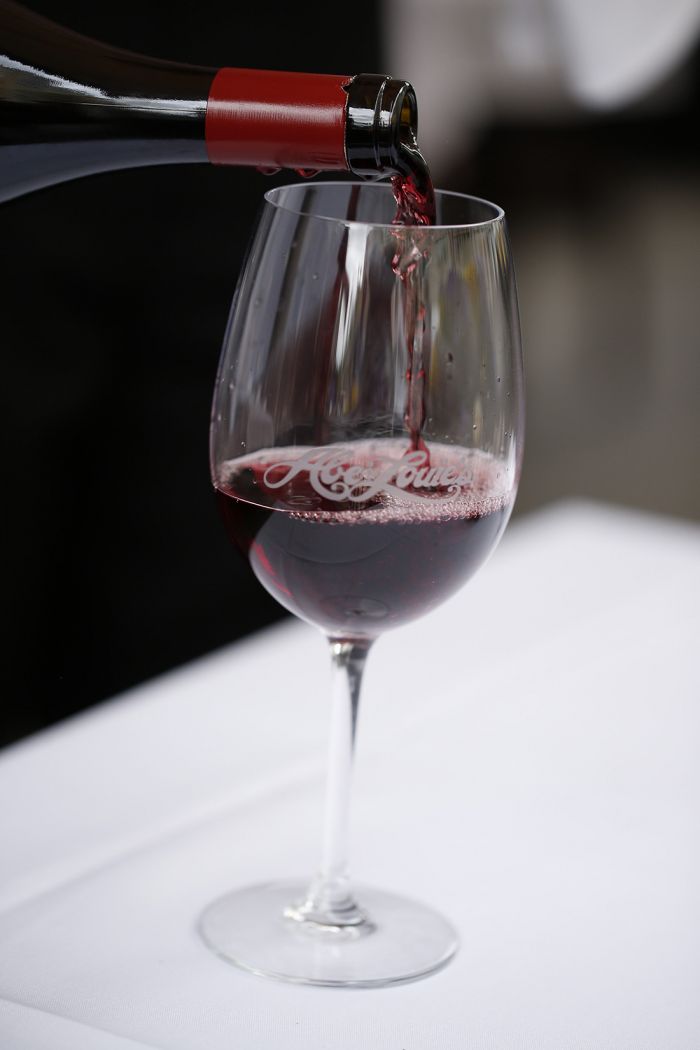 Courtesy Abe & Louie's
Abe & Louie's, Boston, MA
This never-printed secret wine menu is carefully curated and delivered for genuinely curious wine lovers "in-the-know" by Abe & Louie's Wine and Beverage Director, Ben Appleby in Boston, Massachusetts. Only getting between 3 to 12 bottles of these unique wines, Appleby uses his sommelier knowledge to share with those who are passionate about rare wines in a fun experience. Representative vintages include exceptional finds such as a 2009 Ceretto Barolo and 2013 Vine Hill Ranch Cabernet Sauvignon.