Jill Weinlein
Nobu Restaurants challenges their mixologists at their bars to get creative and enter the Grand Cordon Cocktail contest. The winner gets notoriety by having their victorious cocktail on every Nobu menu. Nobu mixologists choose a spirit and make a special and unique cocktail that will pair well with founder Nobu Matsuhisa's Japanese and Peruvian-influenced cuisine. There are now over 50 Nobu restaurants in the US, Europe, Mexico, the Caribbean, Asia Pacific, Africa, South America, and the Middle East.
When the Food and Beverage team were introduced to three Egyptian entrepreneurs Medhat Ibrahim, Mike Keriakos and Pete Girgis, who created QUI the world's first platinum extra añejo tequila, they agreed that this unique luxury brand spirit should become the core tequila served at Nobu Restaurants nationwide.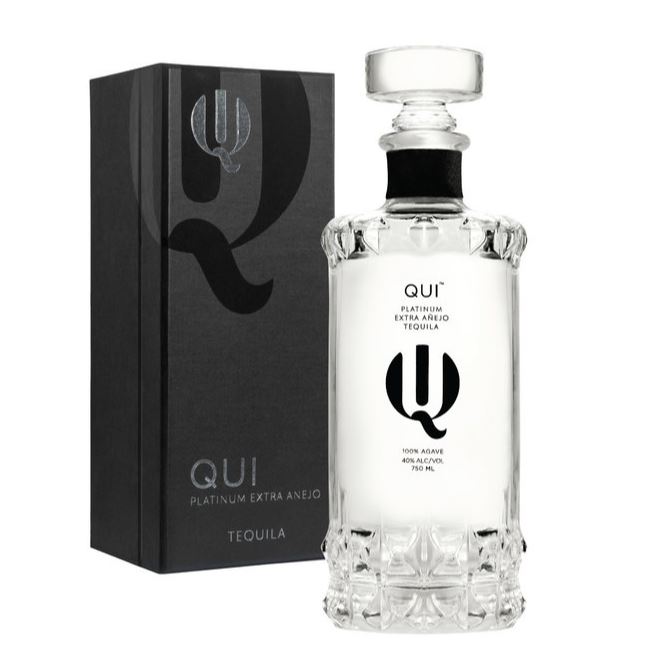 QUI Platinum Extra Aneljo Tequila
This year, the award-winning 'Mayonaka Sour,' made by Nobu mixologist Lanee Kelley from Nobu Newport Beach was chosen as the winner. It is featured on the menu and is made with QUI extra añejo tequila mixed with creme de casis, lemon juice, organic egg whites and housemade black sesame orgeat sprinkled on top. It's visually beautiful and slightly sweet. The Grand Cordon 'Mayonaka Sour' is on the Nobu cocktail menu during October and November, including one of their most picturesque Nobu dining locations in Malibu right on the beach.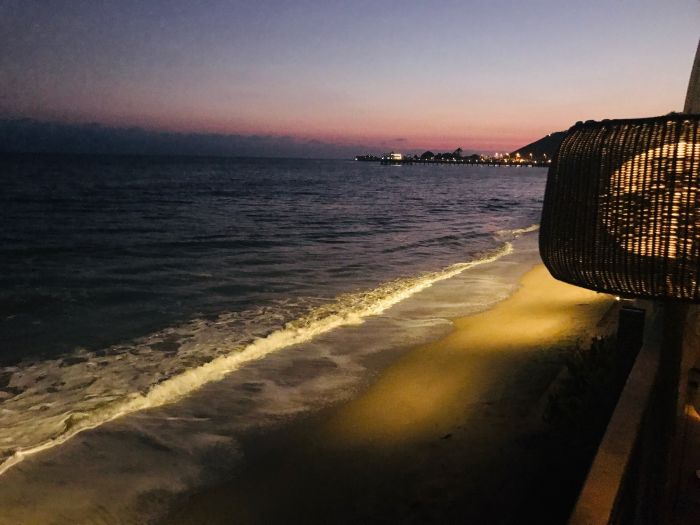 Jill Weinlein
Another QUI platinum extra-añejo tequila cocktail served at Nobu is 'Taste of Jalisco.' It was entered into The Grand Cordon by one of the mixologists from the Malibu beachside location. It's appealing pink color and smooth tequila finish is popular with all guests, but especially women. Served in a low ball glass, it's slightly sweet, a little sour and easy to drink.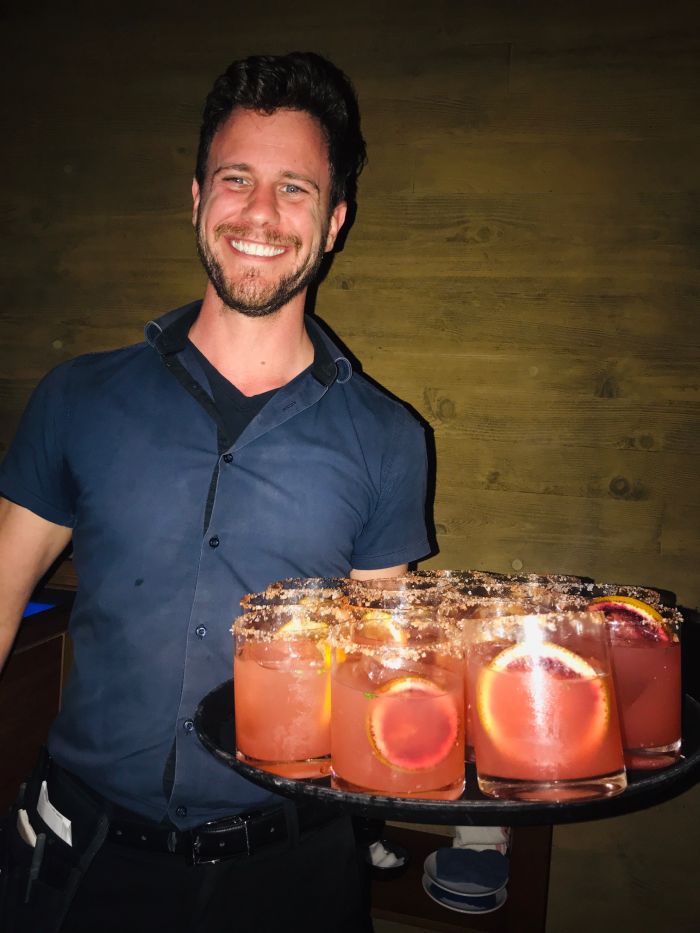 Jill Weinlein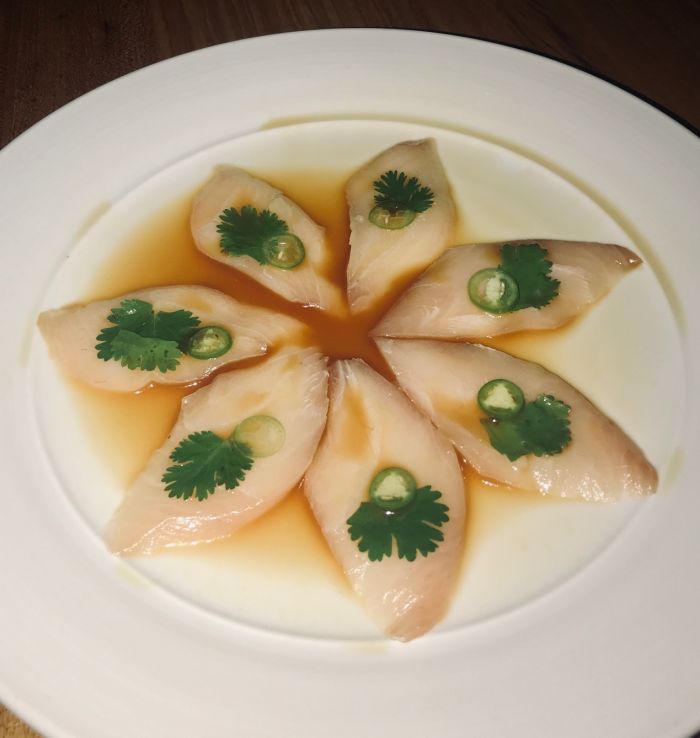 Jill Weinlein
Both the 'Mayonaka Sour,' and the 'Taste of Jalisco' pair well with the signature yellowtail sashimi with jalapeno and cilantro. The spiciness of the jalapeno provide an outstanding balance of flavors with the cool fish and earthiness of the green herb.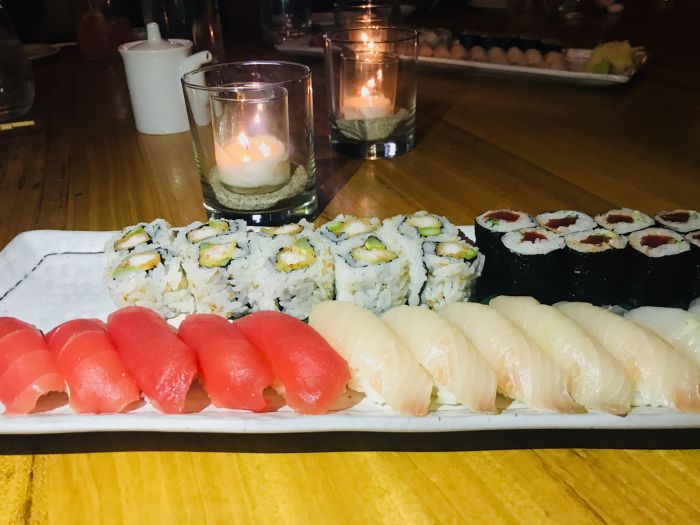 Jill Weinlein
The name QUI comes from the heart of the word TE-QUI-LA. They take blue agave and discard the heads and tails, using the juice of the heart to make small batches in the highlands of Jalisco, Mexico. It's distilled, filtered and redistilled to create the world's first platinum extra-añejo tequila. Aged for three and a half years in hand-selected American Whiskey and French Bordeaux barrels gives QUI an essence of hazelnut, vanilla, and butterscotch characteristics. This smooth tequila is ideal to sip with more than 200 Nobu dishes tailored to guests' culinary preference, and especially with platters of sushi and sashimi, and Nobu's signature black cod.
QUI has been awarded the Gold Medal in the Spirits of the Americas competition as the finest extra añejo judged and is named by the Wall Street Journal as one of the 'Five Best Bottles to Buy Now.'