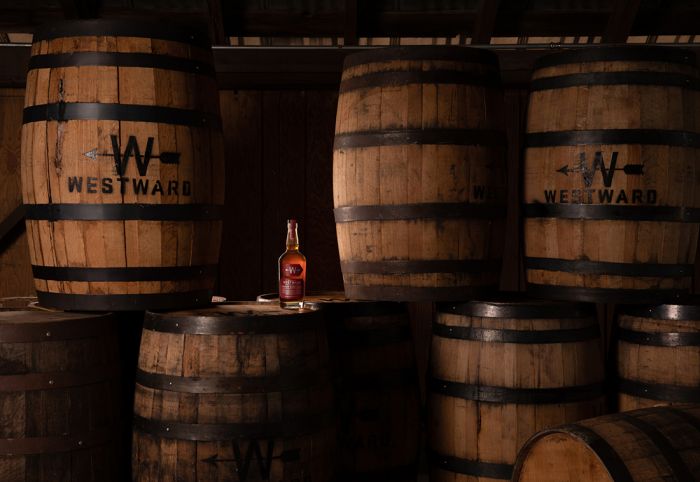 Courtesy of Westward Whiskey
Whiskey fans are in for an exciting announcement: Westward Whiskey is extending its line. The highly anticipated Westward Oregon Stout Cask whiskey is a perfect accentuation to the flagship Westward American Single Malt whiskey.
Utilizing Minimalist Distilling, the Northwestern-based Westward stands out not only in flavor but in the approach to brewing itself. Starting with brewing an American Pale ale from scratch, the new Westward Oregon Stout cask whiskey is distilled twice in custom pot stills and then aged in lightly toasted American Oak barrels, which have been seasoned with stout from local brewing partners.
"The abundance of the Northwest yields the best raw materials and attracts the best craftspeople, and Westward brings together the power of both in one of the most iconic beer-producing regions in the world; Westward American Single Malt Oregon Stout Cask is our tribute to just that," said Thomas Mooney, Founder and CEO, Westward Whiskey. "Given our team's passion for brewing and our close relationships with our Northwest brewing partners, it was a natural progression to create a Stout Cask Finish, which adds a discernible hint of chocolate that perfectly accentuates the signature toasted malty notes of our prized flagship American Single Malt."
To learn more about Westward, click here.