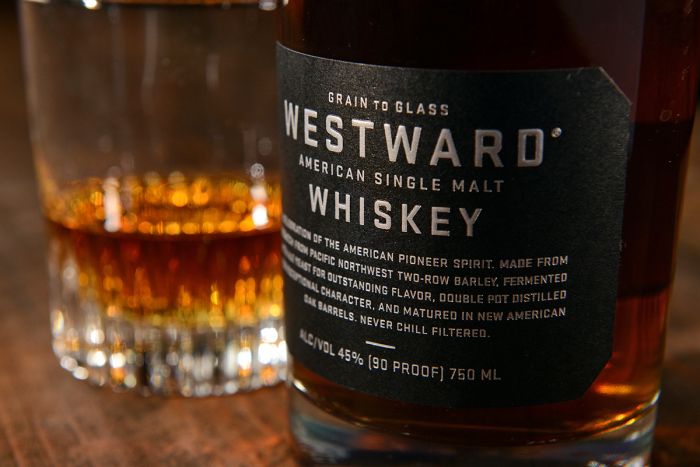 Chad Chisholm, special to JustLuxe
With the onslaught of distilleries appearing across the global landscape, it takes a very special group to stand out. House Spirits Distillery does just that in the heart of Portland, Oregon. The team here almost feels like family-friendly and welcoming, eager to share their experiences and love for their product. With a wide array of spirits available, from vodka to rum, aquavit to developmental spirits, the newest addition is something to behold: Westward Whiskey.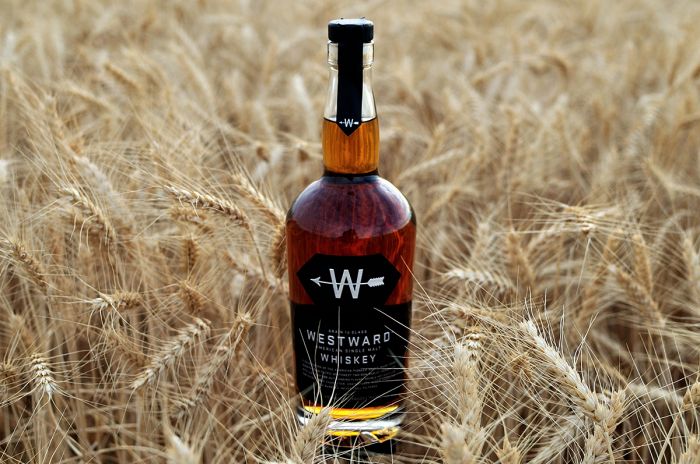 Courtesy House Spirits Distillery
Master Distiller Christian Krogstad beams as he walks through the newly built distillery. Expanding House Spirits Distillery in 2015 with a $6 million facility, they are now the largest distilling operation in the Pacific Northwest. Wanting to create a gin with a purpose, Krogstad started his minimalist distillery in hopes to create something new, not just copying a product that was already in existence. This drive can be found throughout the company's suite of alcohols, with new, complex spirits adding their own unique notes.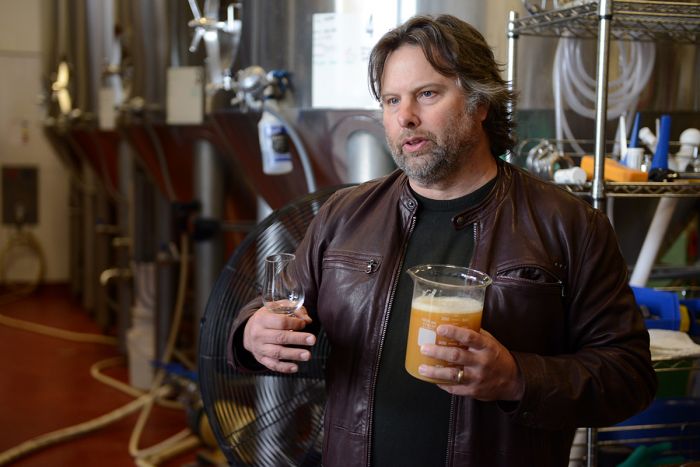 Chad Chisholm
The whiskey is made with two-row barley and is manufactured just north in Washington State. Kiln dried and shipped to Portland, the journey is far from over to make it into the glasses of eager imbibers. Double pot distilled on site and matured in new American oak barrels, the craft distillery pays close attention to all aspects of creating the whiskey that tastes like pioneer spirit in a glass. Other processes take place in the distillery, such as distilling the Volstead Vodka through charred coconut husks, or the Guatemala-inspired Casa Magdalena Rum (perfect for a daiquiri and also found in new rum bars throughout the bustling city of Portland).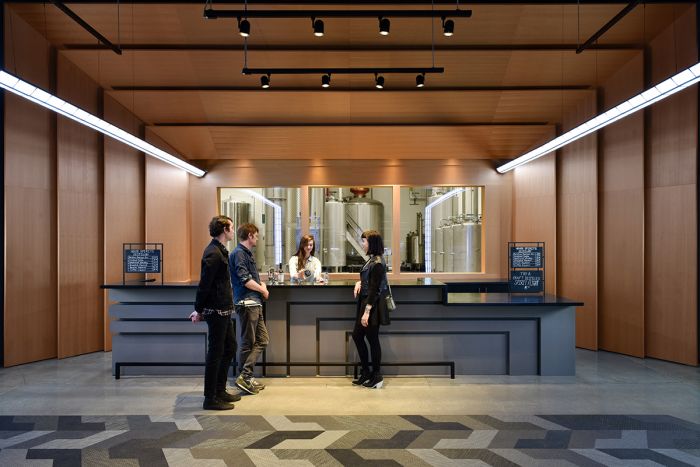 Courtesy House Spirits Distillery
Guests can belly up to the bar at the distillery, with the background being the copper still through a viewing window while enjoying a multitude of cocktails. Another opportunity it to enjoy a unique drink at the Portland Airport; the world's first airport tasting room and a great way to try more product in a flight of on-tap cocktails or flight of whiskey or pick up a souvenir on the way home. Part of the Priority Pass program, members and guests alike can enjoy this unique treat starting at 5 am until 10 pm daily.
Another must-stop while in Portland is the Multnomah Whiskey Library. Home to over 2,000 bottles of distilled spirits, the knowledgeable staff must know at least three things about each bottle, which is an incredible amount of knowledge. The rich interior of dark wood and leather pair with the breathtaking uplit display of bottles behind the bar. Grab a flight of Westward or enjoy a Highball with Westward Whiskey for a relaxing afternoon or evening activity.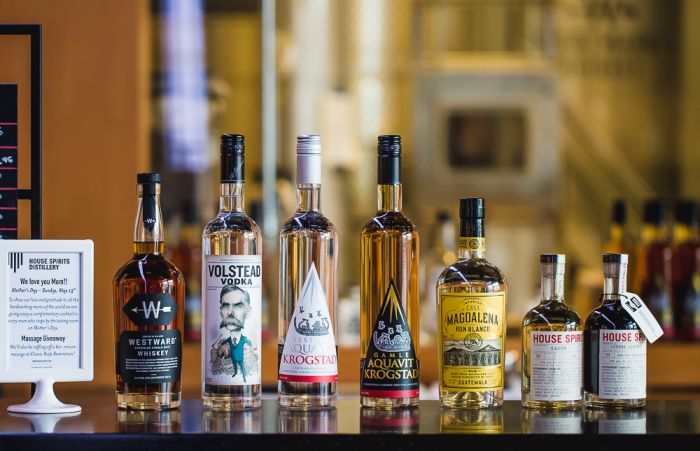 Courtesy of House Spirits Distillery
House Spirits Distillery has created not only a unique line of spirits but a company culture that is to be envied— and it shows in their product. Lighthearted in nature yet serious when it comes to the processes and overall craft, no detail is left unattended. So open a bottle, pour a glass, and enjoy everything House Spirits Distillery brings to the American craft distilling landscape as I'm sure you'll be hearing more about this brand for years to come. Visit www.housespirits.com for more information.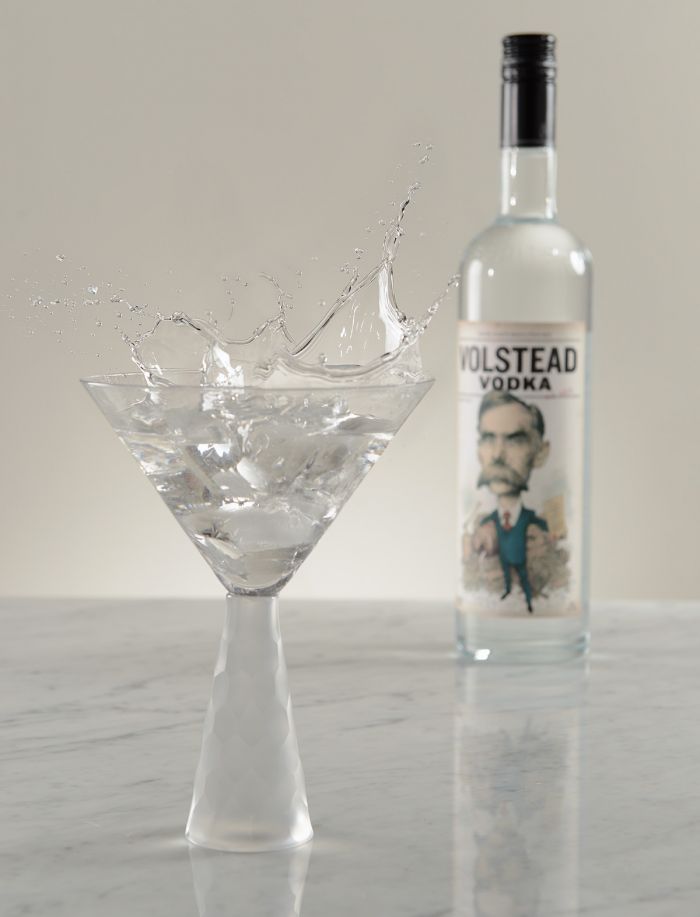 Chad Chisholm
Volstead Vodka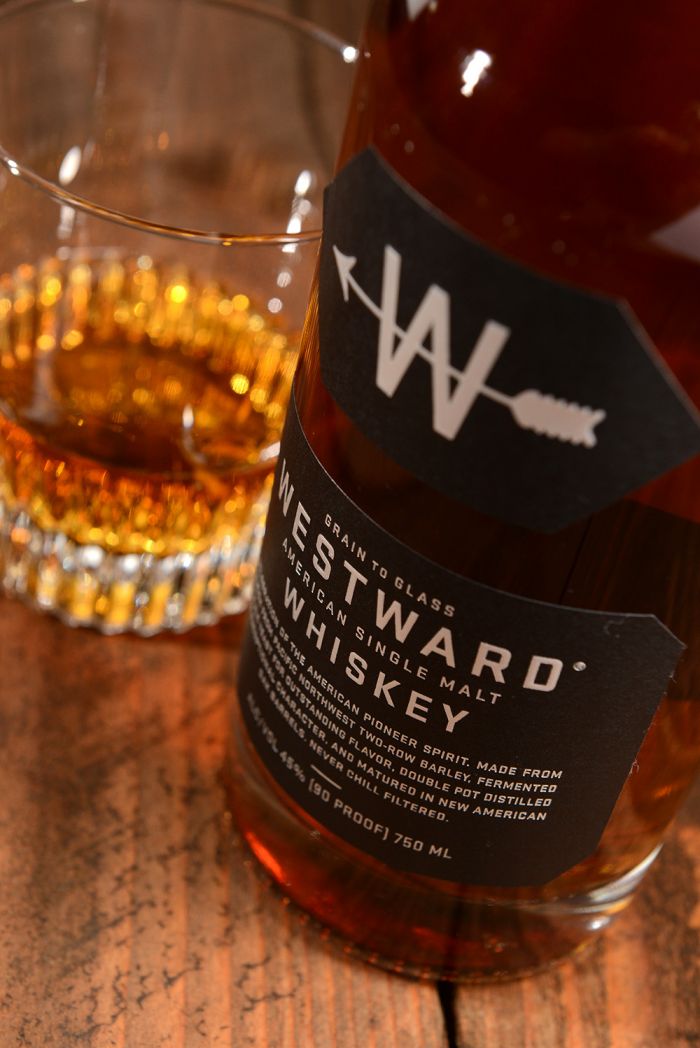 Chad Chisholm
Westward Whiskey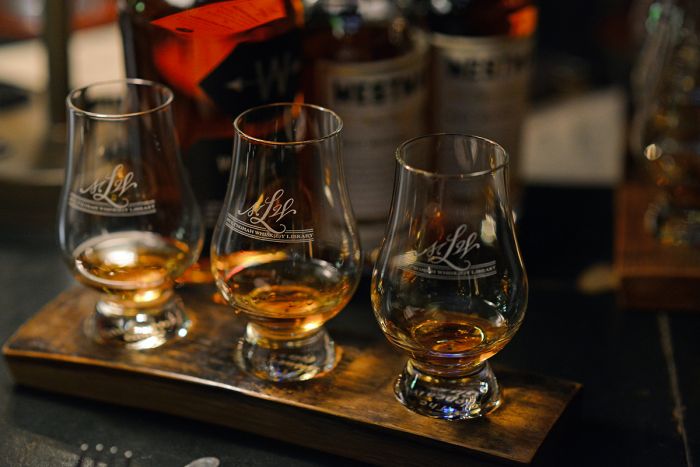 Chad Chisholm
Flight at Westward Whiskey at Multnomah Whiskey Library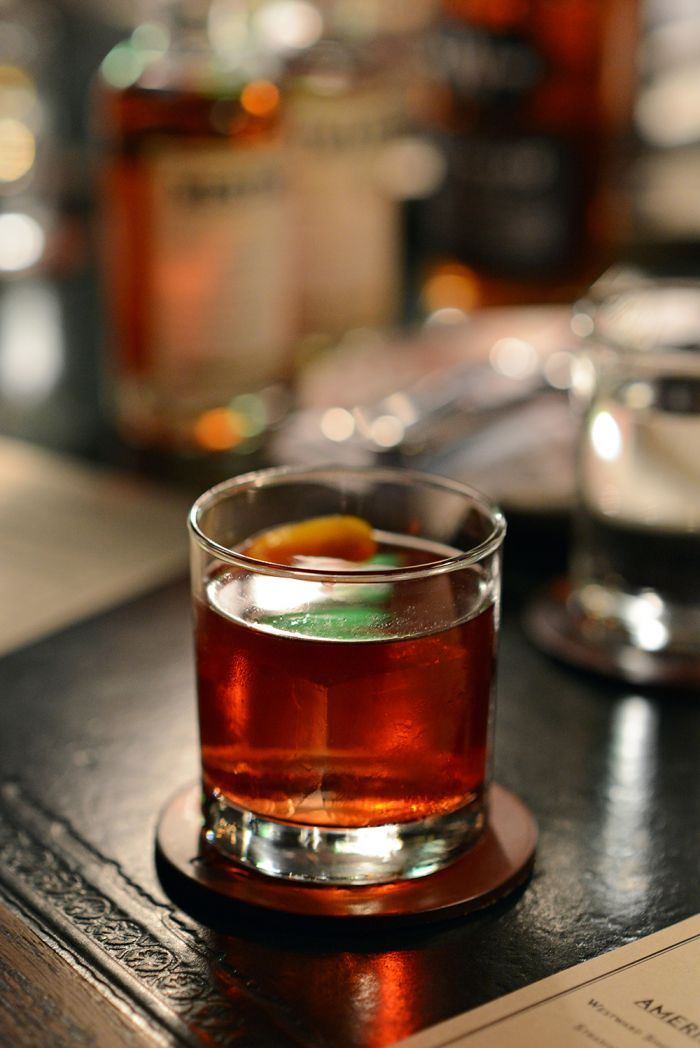 Chad Chisholm
Highball made with Westward Whiskey at Multnomah Whiskey Library