Images Courtesy of Gourmet Escapes
One thing that no one will ever argue is that the people of Margaret River, Australia know how to do three things extremely well; make great wine, appreciate good food, and know how to have a good time. The celebration of those attributes takes place each spring down under in their festival of epicurean good living; the Western Australia's Gourmet Escapes.
Gourmet Escapes is a foodie fantasy land of entertaining culinary and wine events with a few fun parties thrown in for good measure. The Gourmet Escapes began in Margaret river and has now expanded in Western Australia to include the region's other wine region, Swan Valley as well as the state capital, Perth.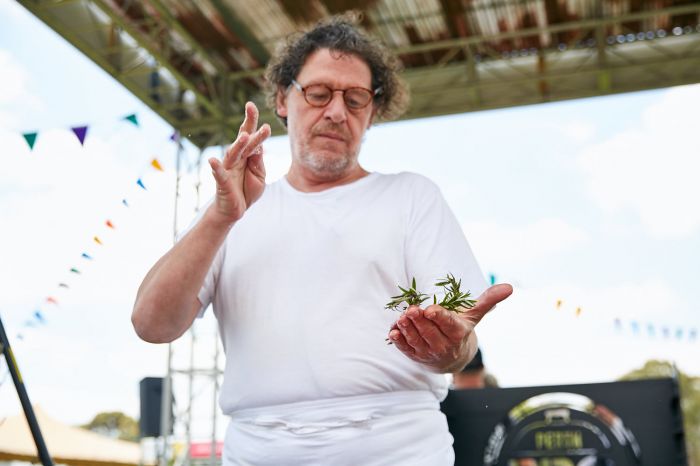 Marco Pierre White
The brightest stars from the international culinary world descended in western Australia to participate in ten days of food and wine exploration. This year, culinary legend Marco Pierre White as well as culinary luminaries' David Chang of Momofuku, Celebrity Chef Colin Fassnidge from My Kitchen Rules, British Three Michelin Star Chef, Pierre Koffmann, and Australian oenophile laureate, James Halliday participated in exclusive events throughout the festival.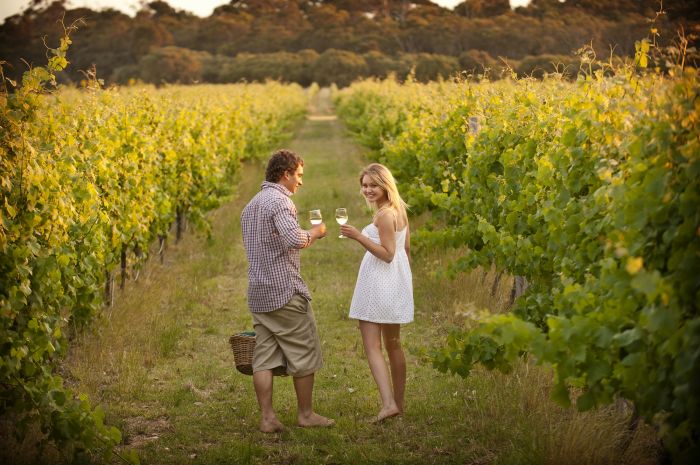 Margaret River is a region internationally renown for producing award winning wines, especially their world class Chardonnay and Cabernet Sauvignon, making it the ideal location for this world-class culinary fete. Three days of the festival took place in and around Margaret River with food and wine events at various locations in the region. The events catered to every palate and style from gourmet long table luncheons to gritty back yard barbeques. The events covered all tastes as well from vegetarian to die hard carnivores, seafood, and ethnic cuisine from Chinese to Mexican and African.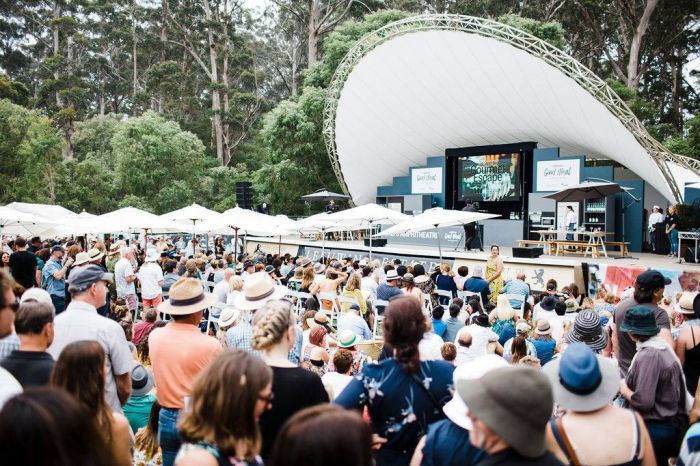 The focal point of the Gourmet Escapes takes place at one of Australia's most esteemed wineries, Leeuwin Estate. The estate's grounds were transformed into the Gourmet Village with 150 local artisian producers of cheese, wine, food, beer, and of course wine. Elsewhere guests noshed at food trucks and pop-up bistros, chilled out in VIP areas or took in the culinary talks and demonstrations at the mainstage, the Chef's Amphitheatre.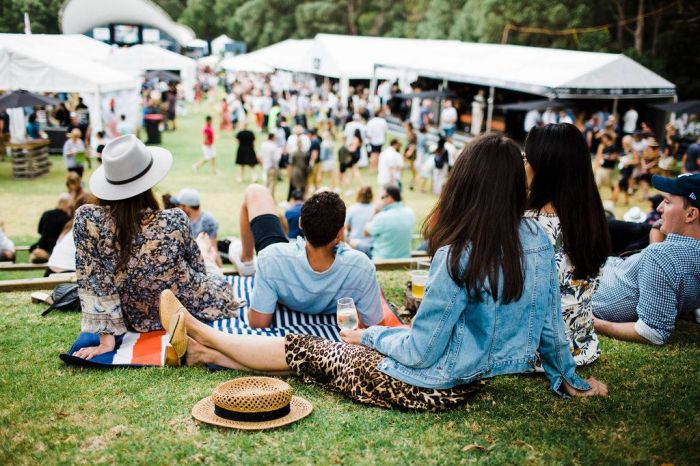 The Gourmet Escapes provides a once a year chance to sample locally produced artisan food, participate in the cooking workshops, or sit for a food talk. From learning about boutique wineries or talking to a cheese producer, visitors were able to meet the everyday people who make the foods they love as well as take a few products back home. One example is that Margaret River is the largest producer of black truffles in the world and several of their top producers were there to share their scrumptious truffle oil, butter and other products.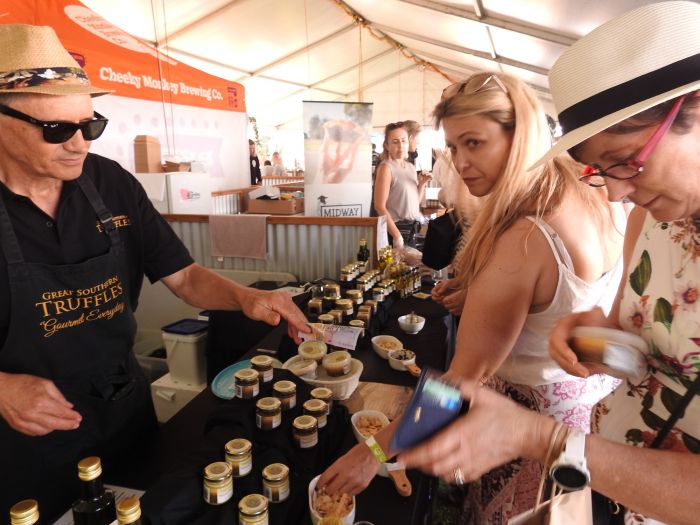 Photo Credit Glenn Harris
Beyond the food tents there were a smorgasbord food trucks and pop up restaurants that came from Perth and around the region to serve up their specialties, provide some tasty cocktails and even throw and impromptu party with a DJ's that worked the crowd into a frenzy.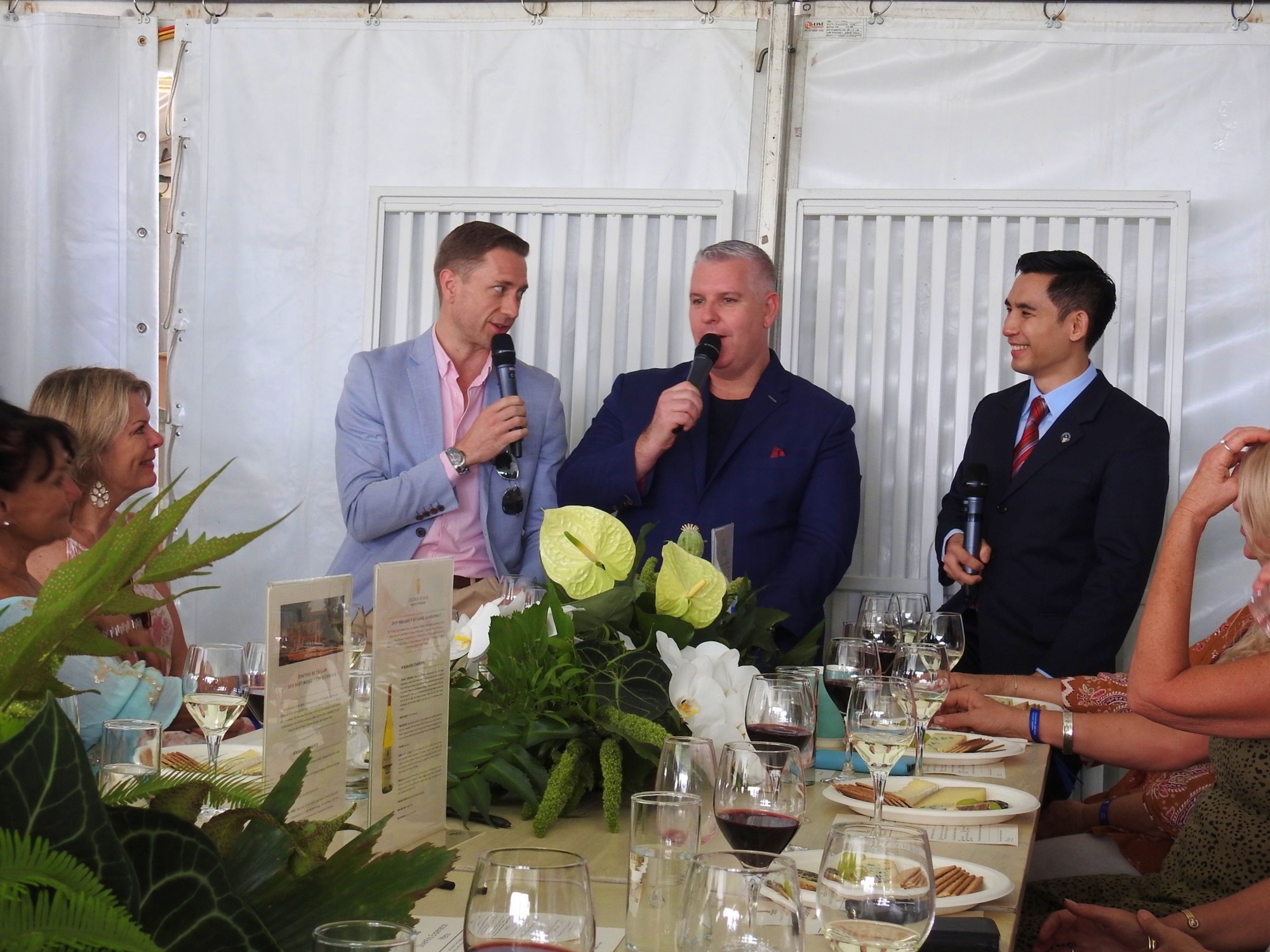 Other guests partook in the VIP experience hosted by the event's sponsor, Singapore Airlines. The Singapore Airlines Escape Garden was a comfortable lounge near the Chef's Amphitheatre and respite to relax in away from the bustling market. Singapore Airlines is serious about food and wine and is known for their award-winning inflight gourmet meals their fine wines, especially on their business and first-class flights. The airline hosted guests over the weekend with a wine and cheese talk by their executive chef and head sommelier.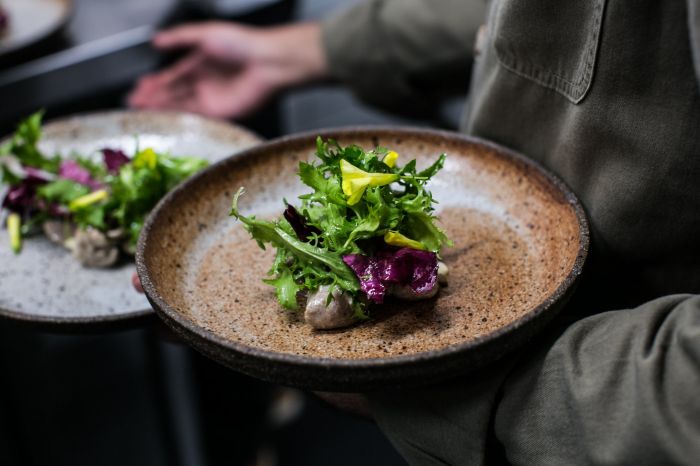 As the host of the festival, Leeuwin Estate took full advantage of the opportunity to impress their guests. Their cellar door wine tasting was a buzz from open to close, flushed with wanting wine lovers and their unfilled glasses ready to sample their latest releases. Year-round, Leeuwin Estate offers one of the finest cellar door experiences in Australia and has one of the top restaurants in the region as well. Gourmet Escapes' presenting sponsor, Westpac, partnered with Leeuwin for their Platinum Lounge event which treated fortunate foodies to a gourmet dining experience on their impressive veranda overlooking the grounds of the Gourmet Village. This was a five course meal and wine pairing to relish with dishes such as the Pemberton marron and califlower paired with the Leeuwin Estate 2018 Prelude Vineyard Chardonnay followed by the Margaret River wagyu, slow cooked onion and horseradish flawlessly paired with thier 2016 Prelude Vineyard Cavernet Sauvignon. Très magnifique!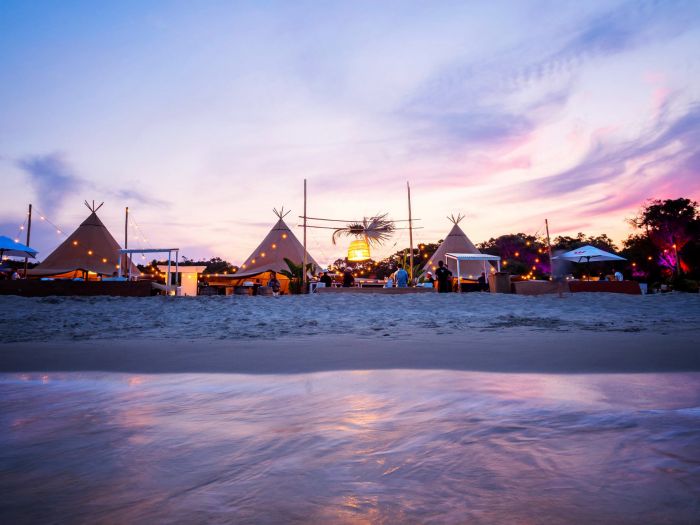 Margaret's River is much more than the gorgeous bucolic landscape of rolling vineyards, farm lands and their charming village. It is a region fronted by miles and miles of flawless coastline and the cerulean seas of the Indian Ocean. The ocean is a key element of the DNA of the region and its wine makers, many of whom love surfing as much, if not more, than a good glass of wine.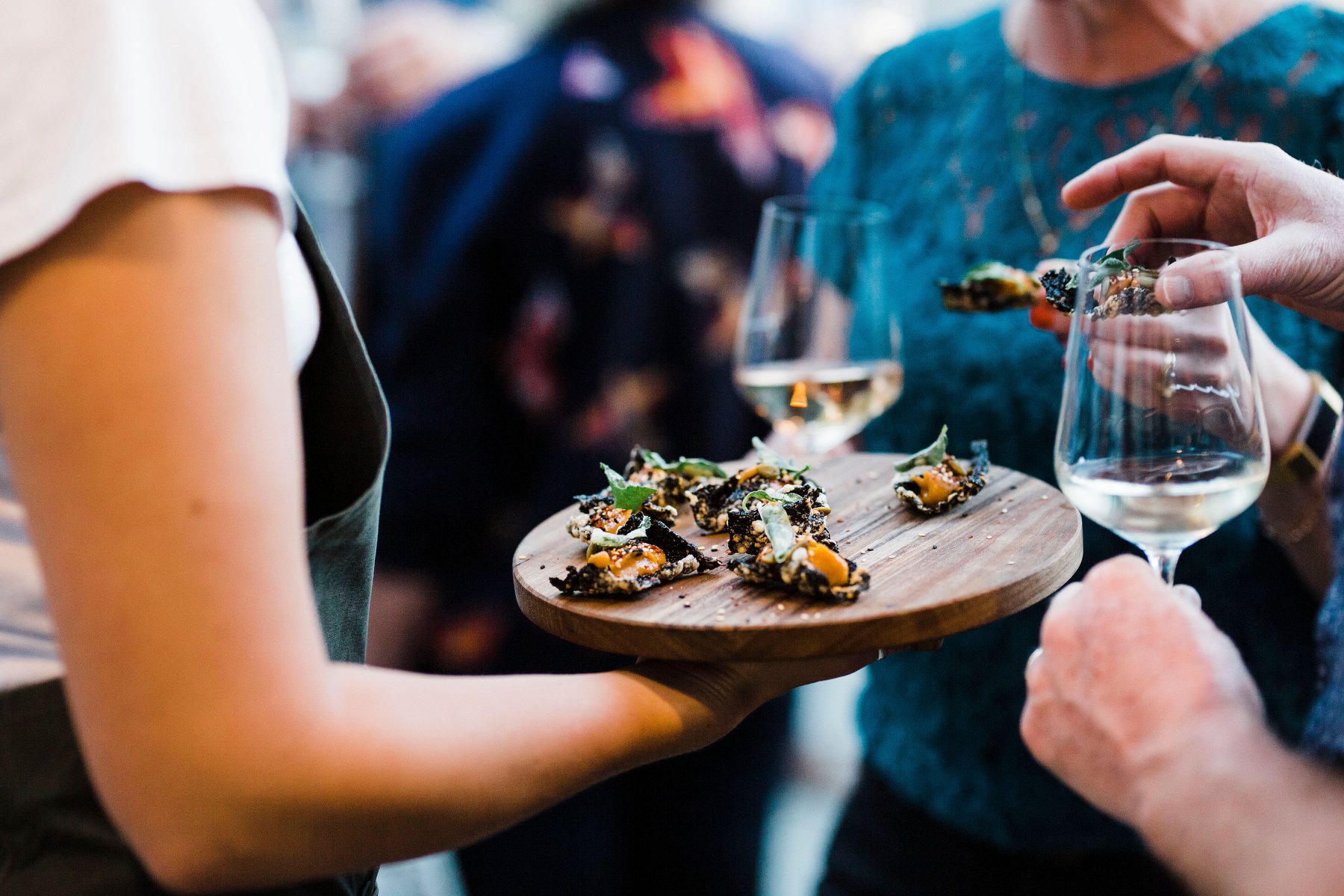 So fittingly the love of wine, good food and the beach are key elements in the Gourmet Escapes weekend with many events taking place along the beach such as the West Pack Gourmet Beach BBQ. The location was absolutely gorgeous on the shoreline of a Castle Rock Beach as the sun set in the distance. The aroma of sizzling meat wafted through the air as festival goers took their seats at a pop-up waterfront restaurant of enormous teepees strewn along the coastline. It was just a matter of time before the shoes were left behind, replaced with a barefoot evening grounded in the sand. The night's host was wildly successful Chef David Chang of Momofuku, who is said to be responsible for the rise of contemporary Asian-American cuisine as well as an empire of successful restaurants in North America with an outpost in Sydney. Guests enjoyed his infamous fried chicken as canape of sorts as well as feasting on a finger licking good barbeque accompanied by a wonderful selection of regional wines. The unforgettable evening really kicked into high gear with a beach side jam session by local artists to close night.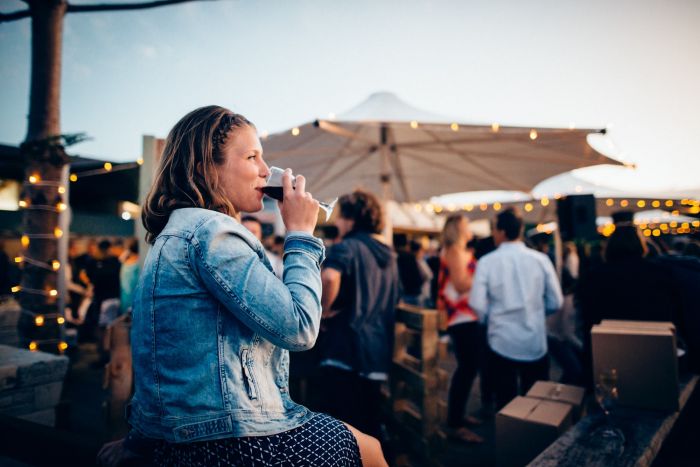 Some of the events during Gourmet Escapes featured food and wine with a side of entertainment while others are a full-on party with a copious side of wine and some food thrown in for good measure. Such is the case with the Sunsets, Beats and Bites which took place at Margaret Rivers' eye candy of locations, Gnarabup Beach.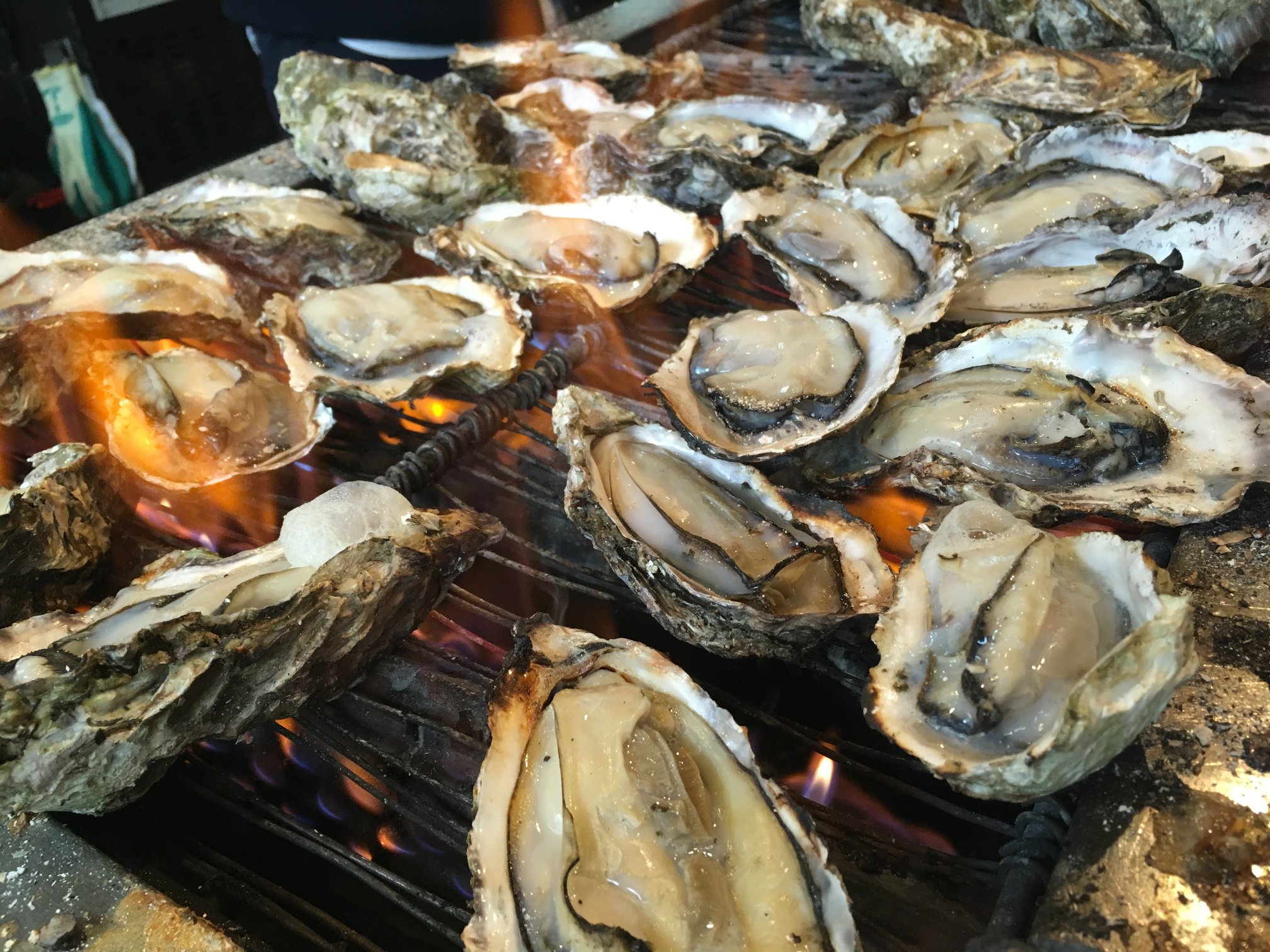 The setting could not have been more of picture perfect as the sun set along the coast and over the ocean. The venue was the White Elephant Café, on a wide terrace set over the beach inviting festival goers to enjoy night as the waves lapped the shore. DJ Your Girl Pho played pumping dance music as guests alternated between time on the dance floor and enjoying canapes and wood fired pizza. On hand were new-wave WA winemakers and an endless flow of exceptional wines from their boutique wineries to try out. This full-on fun fest was the talk of the town and provided a definite good time to be had by all.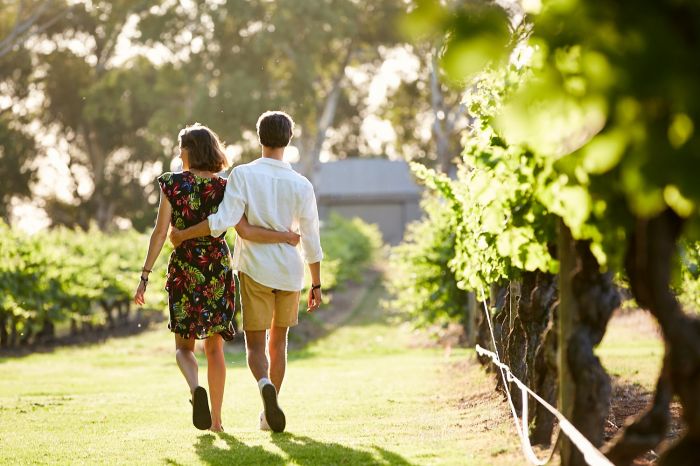 Marco Pierre White said it best: "Gourmet Escape without question is the greatest food event on earth". Some may argue that, but one thing is for sure; Western Australia knows good food, wine, and how to have a good time. There's a reason why some of the world's top chefs and epicureans have put Margaret River on the global culinary map and show up in droves each year. For those looking to eat their way to heaven, a great place to start is in Western Australia's Margaret River at the Gourmet Escapes.