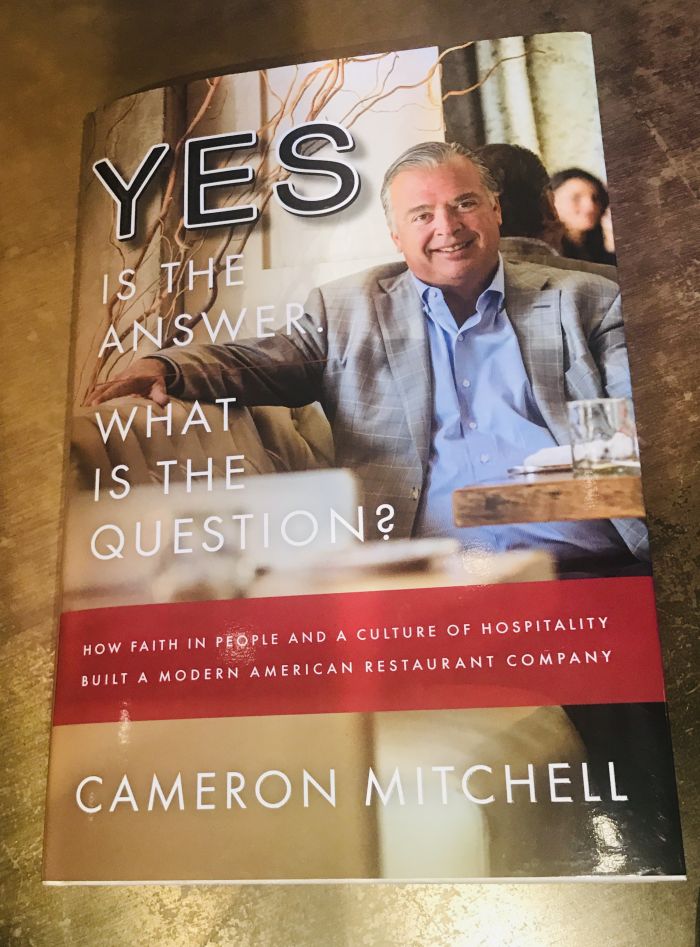 Jill Weinlein
Classics with a twist
Expert Brian Hinshaw, Senior VP of Food and Beverage, Executive Corporate Chef & Operating Partner at Cameron Mitchell Restaurants (CMR) has worked for the company since its inception. He forecasts yearly food and beverage trends. "Every summer, our executive team travels to research new trends and tastes. During this year's trips, we noticed that snacks are trending in 2020," states Hinshaw. "We always interpret trends and add our own twist to them that stays true to each restaurant's concept."
Flavored popcorn, roasted nuts, edamame and contemporary pop tarts were the rage in 2019 and will continue as CMR incorporates these key trends at their 37 award-winning restaurants under 16 different concepts. They included garlic edamame and lamb lollipops at the nationally-acclaimed Ocean Prime brand, and flavored white cheddar and caramel popcorn are served at the elevated rooftop Lincoln Socials.
Meat and seafood dishes are still foodie favorites, and Hinshaw said CMR took this one step further by presenting a unique twist on their surf and turf pairings at Cameron's with Duroc Pork Chop & Clams. At Ocean Prime surf and turf is scallops and braised short ribs.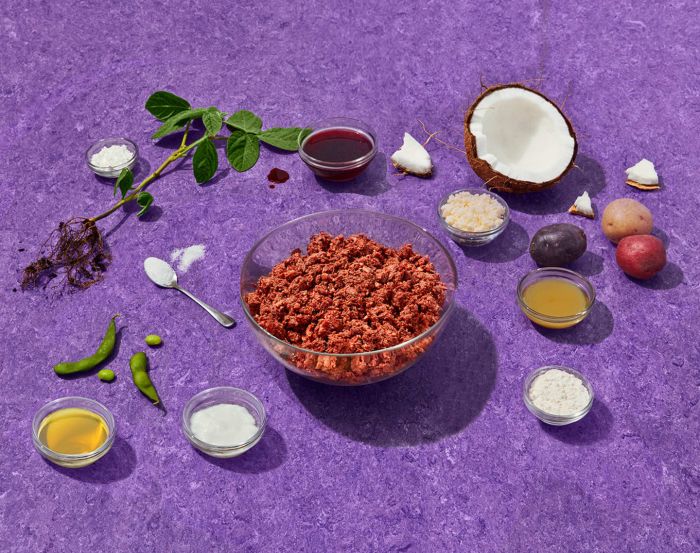 Courtesy of Beyond Meat
Plant-based Craze
Whole Foods Market's global buyers and experts trends for 2020 include plant-based items again, however butchers and meat brands won't be left out of this vegetarian and vegan "plant-based" craze in 2020. If the meat-eating consumers will swap a traditional beef burger for one with 30% plant-based ingredients, the health benefits include less fat and cholesterol when compared to USDA data for regular ground beef.
Chefs across the country have been providing these types of burgers through James Beard Foundation's The Blended Burger Project, a movement that strives to make the iconic burger "better for customers and for the planet" by blending in at least 25% fresh mushrooms. Guests vote for their favorite chef's burger. The 2019 winning chefs include Meredith Manee, Ritz-Carlton's Burger Shack, Kapalua, Kapalua, HI, Justin Medina, Playalinda Brewing Company – Brix Project, Titusville, FL, Robert Repp, Hops at 84 East, Holland, MI, Eric Rivera, Vintage Year, Montgomery, AL and Jacqueline Sampson, Pompano Grill, Cocoa Beach, FL.
For the health-conscious home chefs, adding onions, spinach, mushrooms, peppers, tomatoes and other plant-based ingredients to meatballs and burgers is healthier and better for your budget.
For 100% plant-based meat products Impossible, Beyond Meat, No Evil Foods, Schouten and Gardein are the leaders. They are developing more products for 2020.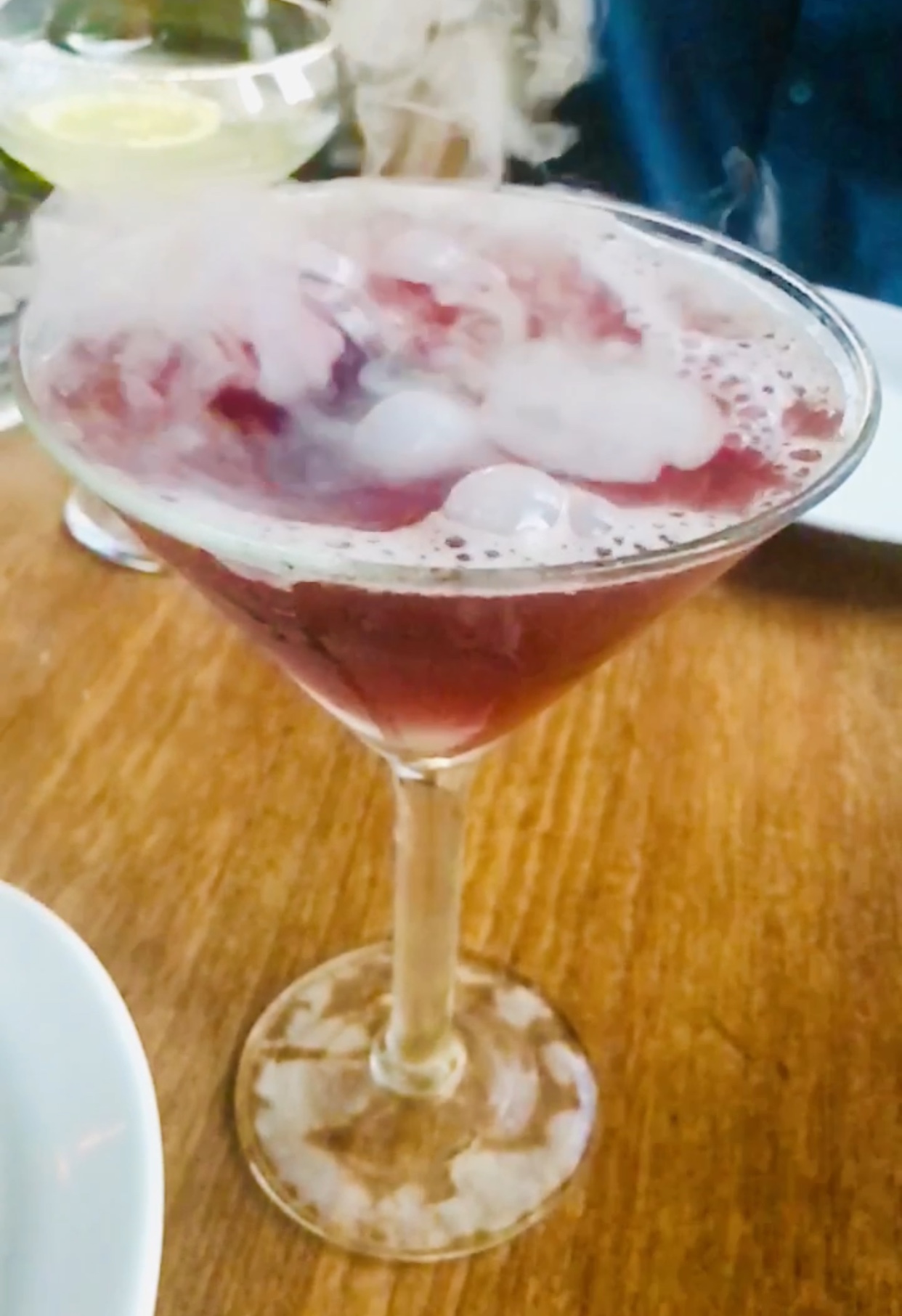 Jill Weinlein
Wine and cocktail trends for 2020
Cocktail menus will offer more low-proof cocktails. Look for spirits infused with fresh fruit, botanical herbs, dry ice or arriving under a glass dome with aromatic smoke wafting at your seat.
According to Director of Beverage at CMR Andrea Hoover bars in 2020 will become increasingly sophisticated in terms of creativity and quality. 'CMR's bars have been focusing on the entire experience, and that includes finding and training bar staff to engage with guests,' confirmed Hoover.
The Berries & Bubbles cocktail at Ocean Prime is a showstopper. It's a refreshing, balanced cocktail that is not too sweet, not too tart and lightly effervescent. This pretty beverage is poured from a shaker right in front of the guest to enjoy it's appealing presentation. It's made with Belvedere Citrus Vodka, Crème de Cassis, sour mix, a float of Domaine Chandon Brut, fresh berries and dry ice.
Jill Weinlein
Wine Trends in 2020
Andrea Hoover and her team at CMR spent time in California wine country over the summer in 2019 to create a specialty wine for Ocean Prime. They are now pouring 'Prime Red' an exclusive red blend created in partnership with Trefethen Family Vineyard and sold at all 16 Ocean Prime locations. "We are thrilled to add this high-caliber wine to our Wine Spectator-honored lists," says Hoover. "It has been a pleasure partnering with one of our favorite Napa Valley producers on this special wine, and we look forward to pairing it with many items on our menu, especially our prime cuts of steak."
According to the California Winery Advisor wine in a can will continue to be popular for beach, summer concert, picnics and poolside consumption. Also lower alcohol wine will continue to be poured in 2020.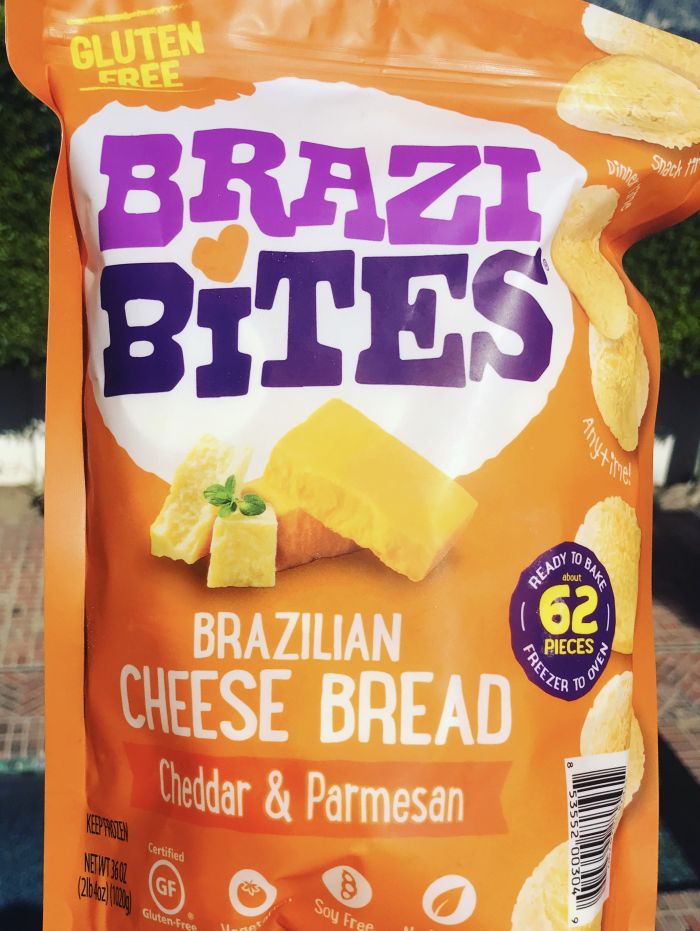 Jill Weinlein
Fun Flours
Since more Gen Y people are experiencing stomach and digestive issues, grain free and gluten free products will continue to soar in 2020. Unique flours are entering the market making baking more inclusive for at home cooks. Brazil's yuca root flour and teff flour used for Ethiopian dishes will become even more popular in 2020.
Now in the freezer section at Costco and retail grocery stores, Brazi Bites is a gluten-free cheese bread that was featured on ABC's Shark Tank. It's different than any type of cheese bread in America, because it is made with non-gluten tapioca flour, made from a South American yuca root. It's mixed with eggs, milk and fresh cheddar/parmesan cheese.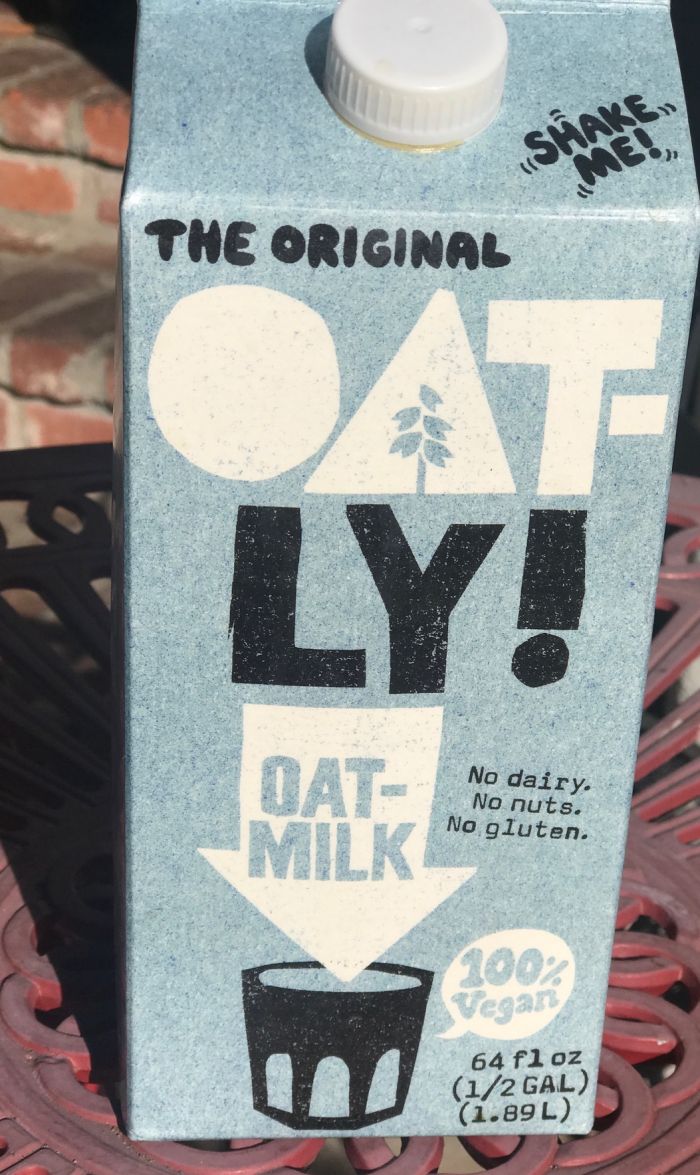 Jill Weinlein
Non-dairy beverages
While 2019 offered the non-dairy milk alternative oat milk, it will continue to soar, becoming one of the hits of the year for morning coffee and cereal. This vegan beverage is great for those lactose intolerant and those with milk allergies. Oat milk is not too sweet, yet smooth and creamy.
Almost every nut is now made into a milk too, including almond, sunflower, walnut and cashew. For 2020 these non-dairy alternatives will continue to be used to make cheese, yogurts and ice cream.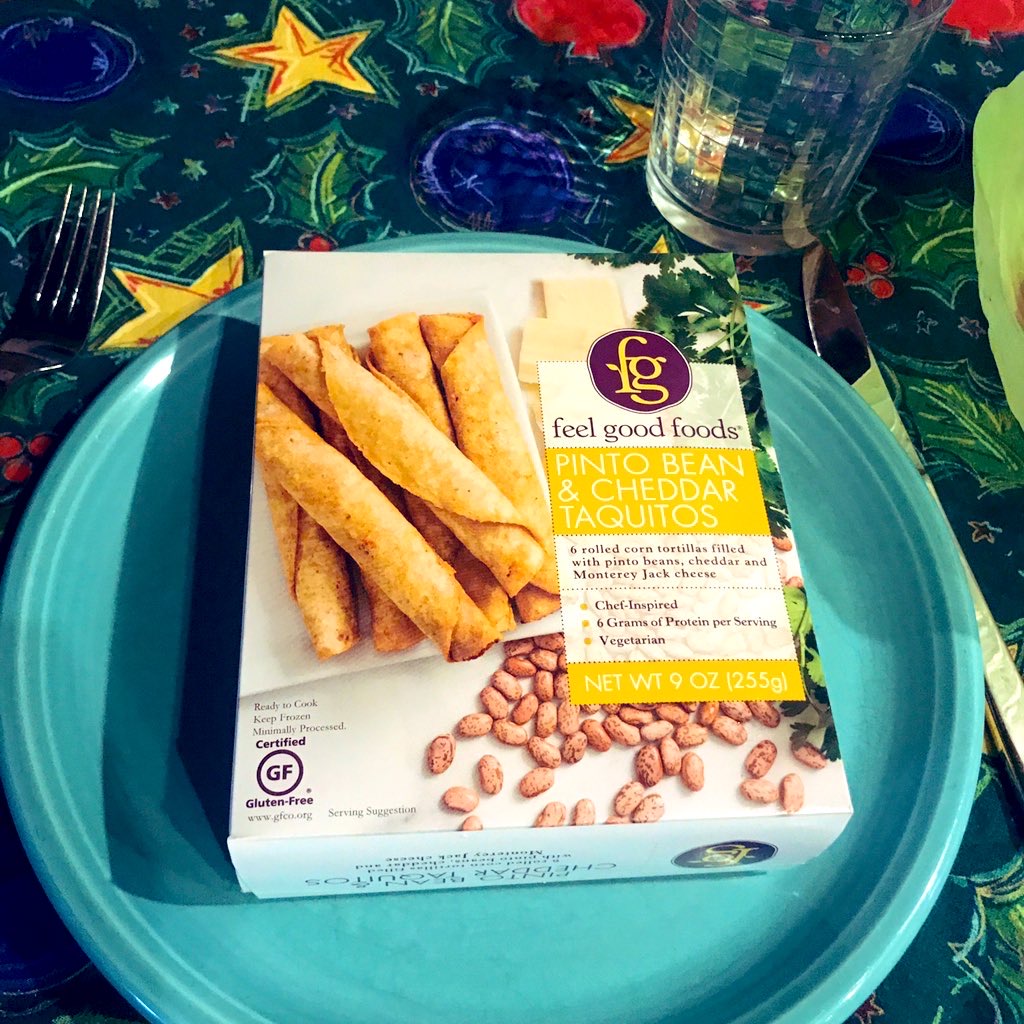 Jill Weinlein
Cauliflower Crust
More products are being made with cauliflower for people with celiac and certain food allergies. A company named 'feel good foods' makes frozen and ready to pop-in-your-oven food and snacks made with cauliflower crust. These chef-inspired products include eggrolls, taquitos, empanadas and potstickers. They can be found at Von's, Sprouts, and Albertsons.
Pizza restaurants will continue to offer cauliflower pizza crust, and more restaurants will continue to make cauliflower rice. Plantpower makes cauliflower sandwich thins, as a bread alternative, and according to a spokesperson at Trader Joe's, they sell cauliflower pancakes and gnocchi, Kung Pao tempura cauliflower, riced cauliflower, mashed cauliflower, frozen rainbow cauliflower and cauliflower pizza crust.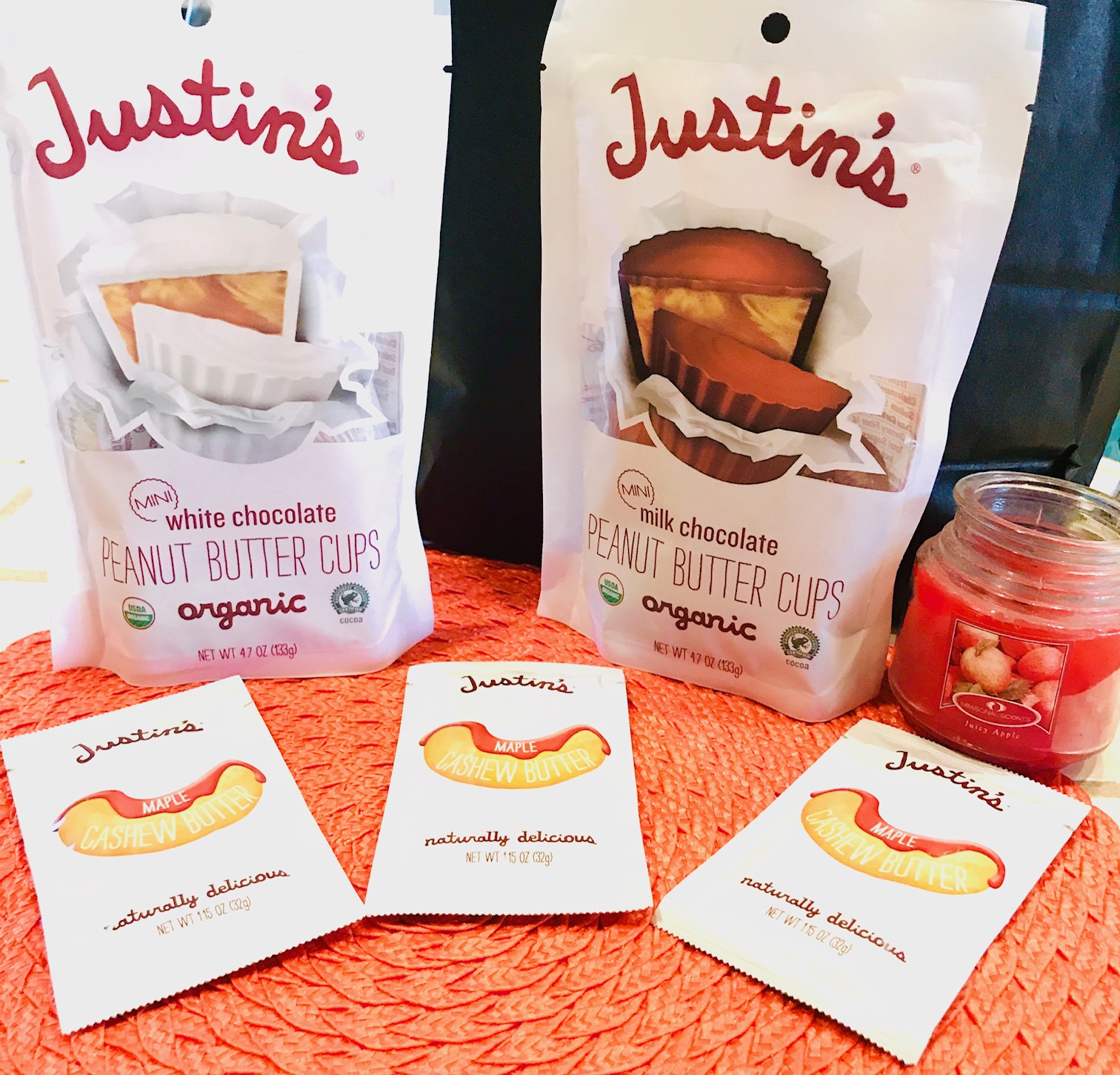 Jill Weinlein
Interesting Butters
Grab and Go healthy snacks including seed butters will continue to be popular. Look for watermelon seed butter and pumpkin seed butter year-round in 2020. Nut butters beyond cashew, almond, and peanut will now include macadamia nut butter and even chickpea butters. These creamy vegan spreads are ideal with veggies, to spread on toast, crackers and bagels.
Many brands are looking to either eliminate the use of palm oil or promote a responsibly sourced palm oil certification with less impact on the environment.
Justin Gold's company Justin's creates new varieties of protein packed nut butters that taste great, especially when he covers them in chocolate. His one-of-a-kind grinding process merges high-quality nuts into naturally delicious butters offering pleasing taste, texture and nutrition.
Some of his new products include Coconut Almond Butter, Cashew Butter Covered Cashews, Almond Butter Covered Almonds,Dark Chocolate Almond Butter Cups, Dark Chocolate Cashew Butter Cups, Classic Cashew Butter,Maple Cashew Butter and Cinnamon Almond Butter.
They are great for lunch boxes, hikes, and after a workout to give you a boost of energy.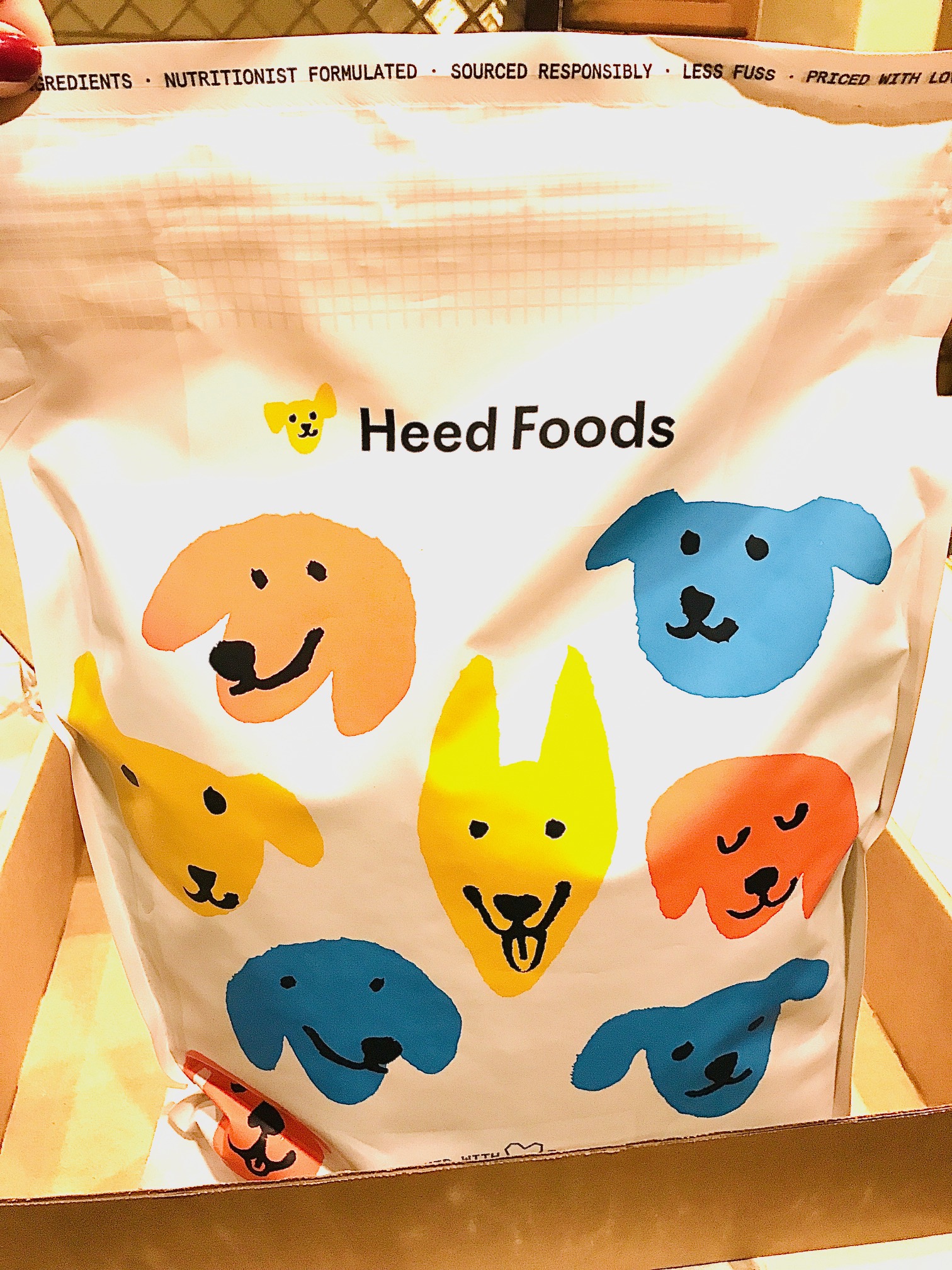 Jill Weinlein
Healthy Dog Food
Healthy gut food for your four-legged buddy. Dog food to keep your best friend living longer is the rage in 2020. Heed Foods makes nutritious kibble blends that come in 4.5 and 10 pound bags delivered to your door. They are meticulous about quality ingredients to ensure that the nutrients stay locked in for your pup. Kibble is made from chicken, salmon, turkey, cod, bananas, carrots, kale and ancient grains.
Dogs like the treat toppers to sprinkle on top. Heed Foods makes freeze-dried cod with apple, and carrots as a topper. They also make a freeze-dried turkey with banana and carrots, and freeze-dried turkey, with apple, and white beans as a tasty holiday side.
According to a Heed spokesperson, 'A healthy gut absorbs nutrients properly, strengthens their immune system and protects a dog from disease and infections. It's important to feed a dog nutritional kibble to maintain a healthy weight and promote optimal stool quality.'