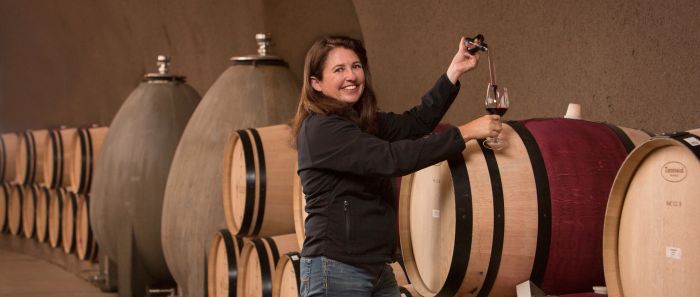 CADE Estate Winemaker Danielle Cyrot
Lest any wine drinker suggest that if 'you've seen one wine barrel, you've seen them all,' Danielle Cyrot, winemaker at Napa Valley's CADE Estate Winery, is here to prove the saying wrong. Cyrot, with CADE since 2012, uses more than 25 different barrel types in the CADE winery caves, a fact that precedes her renown for an uncanny ability to tame the bold tannins in her Howell Mountain Estate Cabernet.
"A wine barrel is so much more than a vessel to hold wine!" says Cyrot. "A new barrel will impart hundreds of different flavors and aromas to a wine. Barrels can add aromas of coffee, vanilla, chocolate, cedar, and pencil shavings. On the palate, the barrel can add sweetness or structure, depending on the toasting level you use. Some typical flavors you would get are smoke, caramel, toasted nuts, and much more. Coopers offer a wide range of barrels from different forests, toasting levels, tightness of grain, seasoning….the complexity of barrels is vast. That is why I put a lot of effort into understanding what barrels bring to a wine."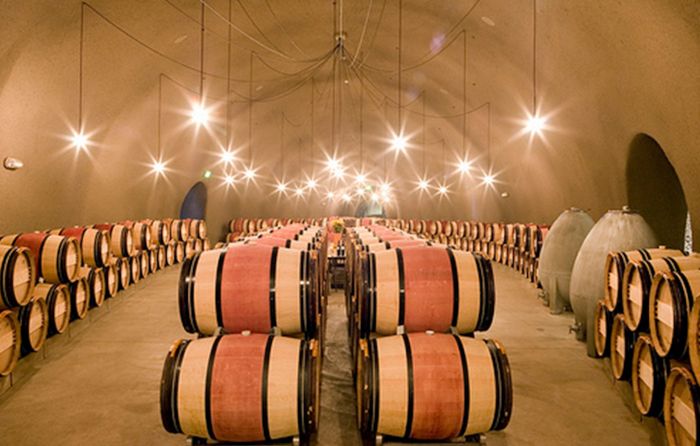 CADE Estate Winery barrel cave
Cyrot is set to take CADE fans on a virtual tour through a variety of the barrels she uses, each manufactured by different coopers and cooperages. On Friday, May 15 at 2pm PST via Facebook, she'll describe how different types of oak impact wines and influence 'toast levels.' She'll reveal the inner workings of a barrel, and will pull samples from the different barrels to taste and discuss what is happening during the wines' aging processes. She will also taste and discuss the 2017 CADE Estate Cabernet Sauvignon and the 2017 CADE Reserve.
A rising star winemaker, Cyrot made her way to CADE after roles at other Napa Valley wineries; she served as assistant winemaker at Stag's Leap Wine Cellars for two years before taking the role of winemaker at St. Clement where she created elegant, structured, and significant wines that expressed her personality and her own taste. In 2012, she joined CADE, overseeing its 54 acres high atop Howell Mountain where she crafts nuanced, artisanal expressions of high elevation cabernet sauvignon; each articulates the intense, powerful character of the estate. A balance of mountain fruit, firm acidity, and judicious oak create layered, complex wines.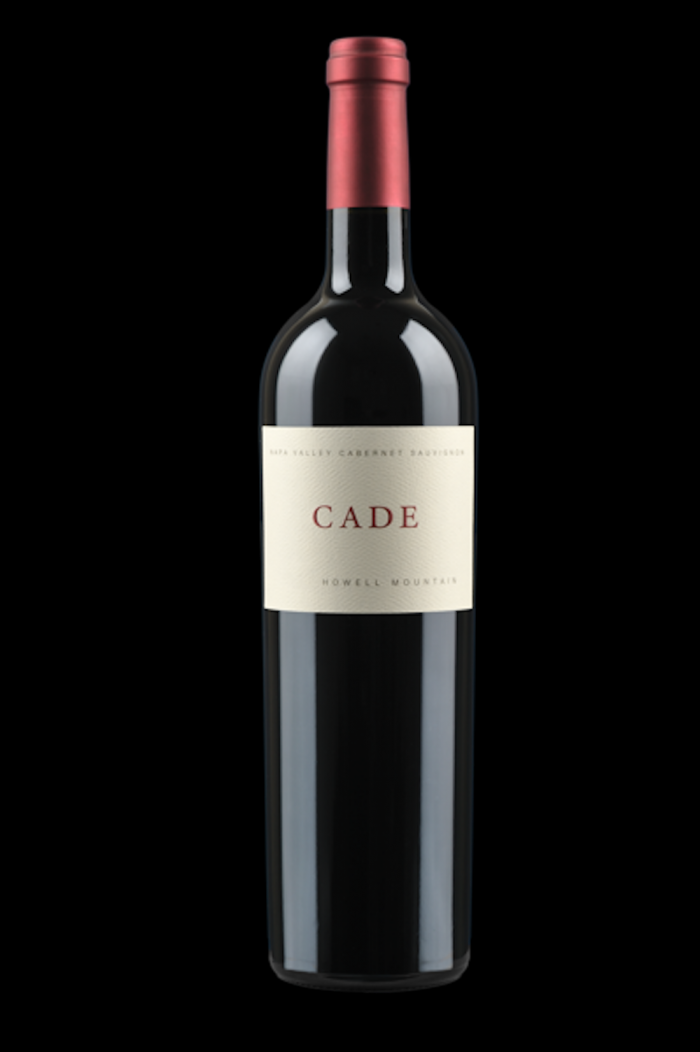 At an elevation of 1800 feet, CADE (the name is derived from a Shakespearean-era term for an oak cask or barrel) experiences a unique temperature inversion. During the day, conditions are much cooler than those on the valley floor; evenings, on the other hand, grow warmer with the setting sun. This gives CADE's grapes extended hang-time, allowing them to ripen fully and evenly for wines of exceptional density and balance. The mountainside soils, characterized by volcanic ash and minerals, provide beneficial stress to vines that further concentrates the character of this unique terroir.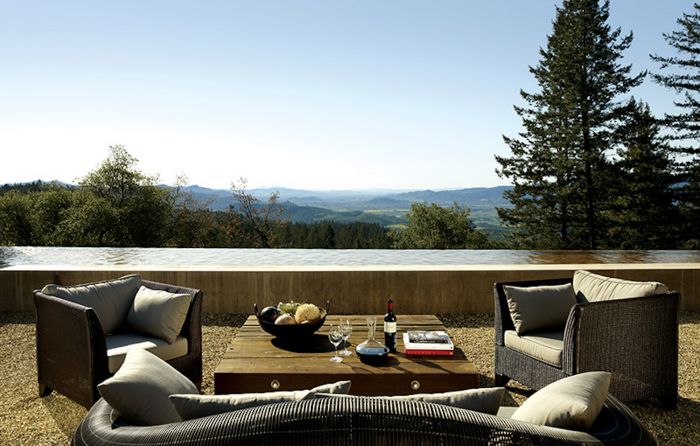 CADE was founded by John Conover, Gordon Getty, and Gavin Newsom; the trio's guiding philosophy was that of environmental responsibility and a commitment to preserving their special Howell Mountain location for generations to come. The decision to farm organically and to construct an energy efficient winery was paramount when they hired architect Juan Carlos Fernandez to design what would be the Valley's first LEED (Leadership in Energy and Environmental Design) Gold Certified estate winery.
Watch Cyrot explain the method to her barrel madness, Friday, May 15 at 2 p.m. PST via Facebook. Click here for more information: Barrel Madness.
Photos courtesy of CADE Estate Winery