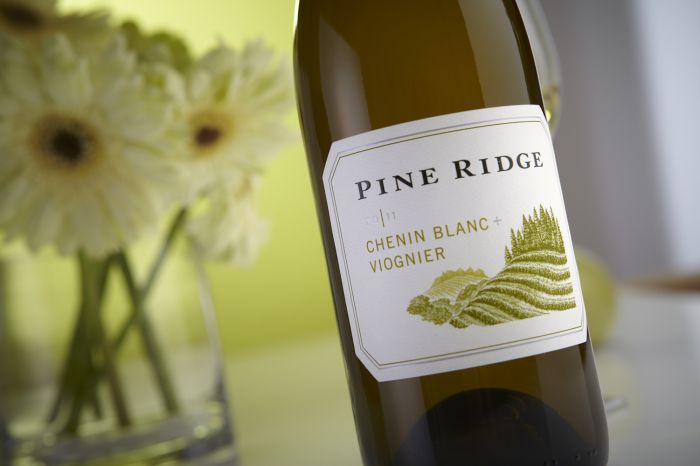 The French would never conceive of blending two of its country's most notable varietals, Chenin Blanc and Viognier. Leave it to Gary Andrus, the founder of Napa Valley's Pine Ridge Vineyards, to marry the two in the creation of what is one of the winery's most popular bottlings, a white blend titled simply Chenin Blanc + Viognier.
Originally crafted 25 years ago as an experimental bottling and sold only in small quantities in the winery's Stag's Leap District tasting room, the blend has become one of Pine Ridge's most beloved and popular wines. The unique combo unites the crisp, honeyed fruit of Chenin Blanc with the plush body and juicy stone fruit notes of Viognier for a wine that is surprisingly sophisticated.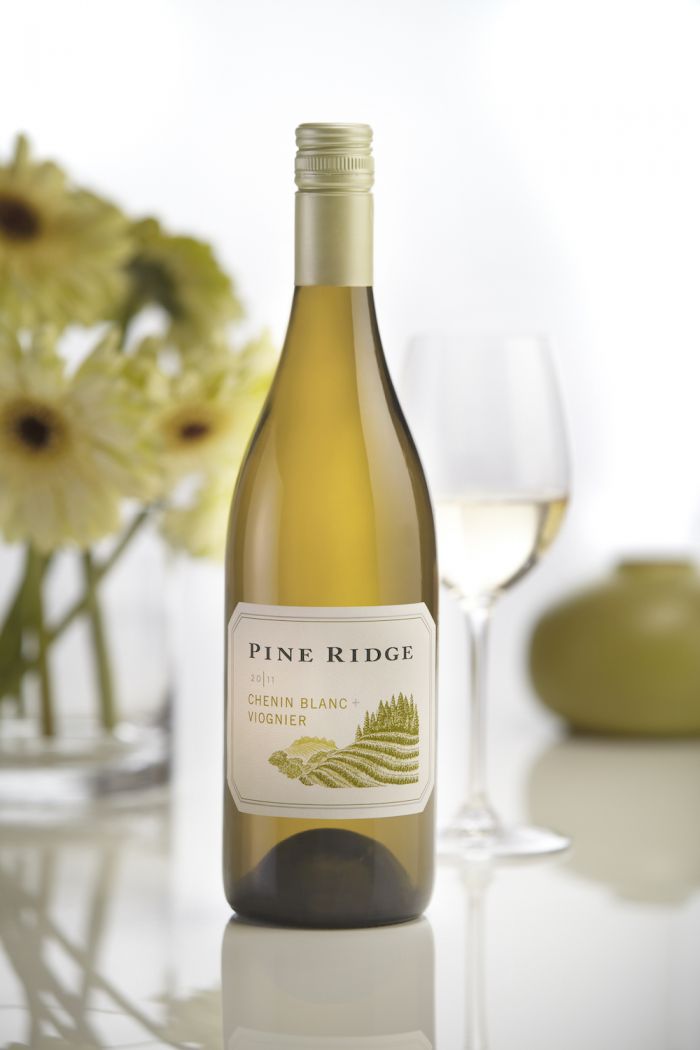 Its creation was the result of serendipity. "The legend goes that Gary was a huge Francophile and he used to make a straight Chenin Blanc from the Valley," says Pine Ridge assistant winemaker Colleen FitzGerald. "The night before he was going to bottle the Chenin Blanc, he opened a bottle of Viognier with dinner. He then had the idea that a blend of Chenin Blanc and Viognier would make delicious wine. The next day when he went into work, he gave each of his cellar crew money and sent them to buy every bottle of Viognier they could find. They uncorked all the bottles and dumped them into the bottle-ready Chenin Blanc. The blend ended up being around 80/20 and became the first vintage of CB+V."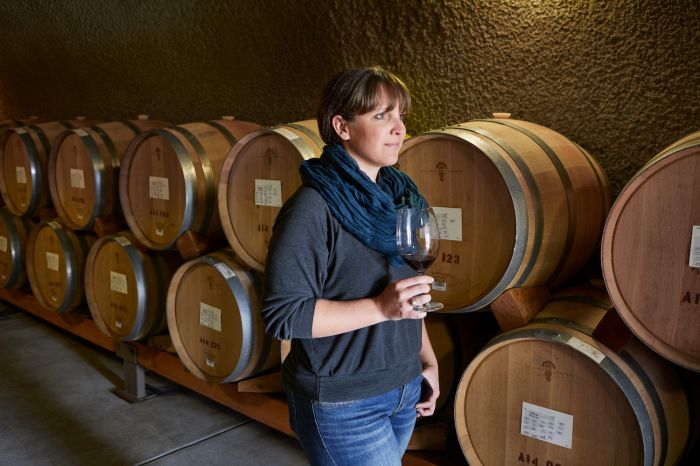 Colleen FitzGerald
The wine's Viognier grapes hail from Lodi, CA which has a classic Mediterranean climate, and the Chenin Blanc is from the maritime-influenced Clarksburg, CA appellation, known as the 'Gem of the Delta,' where FitzGerald works with growers in making decisions about pruning, vine management, and harvest timing. FitzGerald earned a biochemistry degree at California Polytechnic State University (Cal Poly) and spent several years working harvests in New Zealand, Paso Robles, and Napa before joining the Pine Ridge Vineyards team full-time in 2015.
The affordable white blend is aromatic, boasting a bouquet of honeysuckle and orange blossoms along with tropical fruits like lychee and pineapple. With its low ABV of 12.5 percent, lively flavor and accessibility in numerous markets, CB+V is perfect for any occasion. Extremely food friendly, the wine pairs well with light salads, seafood, and most notably with foods that contain a hint of spiciness. The wine's subtle sweetness provides balance alongside a touch of heat.
The blend is also sold as a bright and fresh sparkling wine.
Photos courtesy of Pine Ridge Vineyards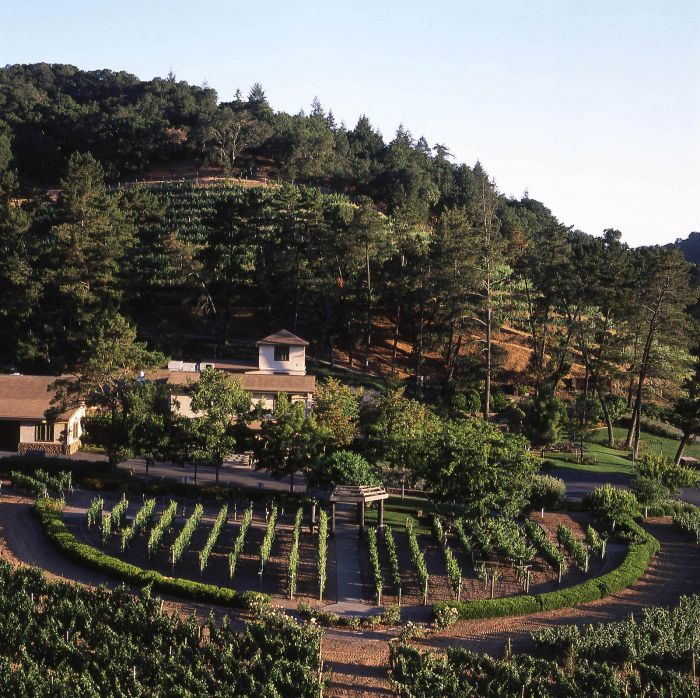 Pine Ridge Vineyards