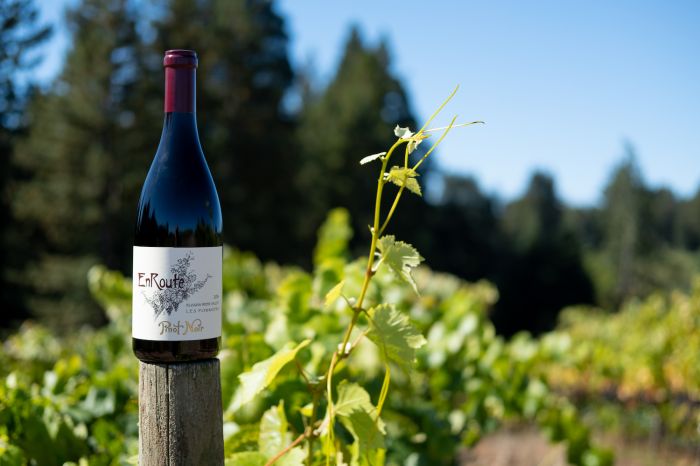 Seeking the perfect Father's Day gift? Make dad's special day 'pop' with one or all of these fine Napa Valley wines, delivered right to his door. Father's Day gift giving gets no easier than this. Whether dad is a Chardonnay fan, a Pinot Noir enthusiast, a Cabernet Sauvignon devotee, or a red blend believer, any of these four classic wines – each made by masters of their craft - are sure to please.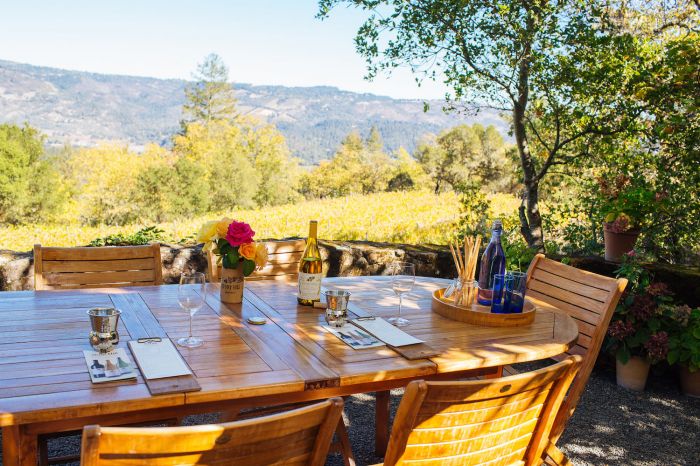 Stony Hill tasting terrace
2017 Stony Hill Chardonnay (SRP: $54)
Widely considered the first California 'cult wine,' Stony Hill Chardonnay is one of the most respected and highly-sought-after wines in California. The style is best described as lean, bright, elegant and food-friendly; the wine is fermented and aged in neutral oak, which allows the wine to develop without absorbing big, oaky flavors. The 2017 vintage is light gold in color with intense and mineral aromas, mixing oyster shell, honeysuckle, and citrus. On the palate it is fresh and vibrant with notes of grilled almond and pear, playing along with spices, limestone, stone-fruit and green apple. The finish is long and will continue to develop with 8-10 years of cellaring.
Link to Purchase: https://www.stonyhillvineyard.com/product/2017-Stony-Hill-Chardonnay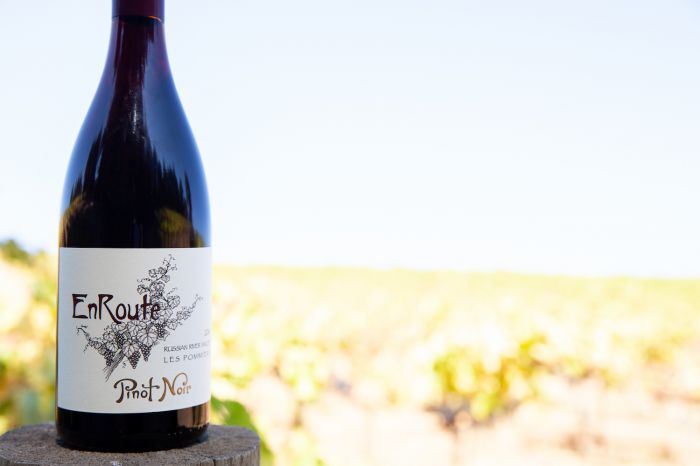 2017 EnRoute 'Les Pommiers' Russian River Valley Pinot Noir (SRP: $60)
Established in 2007 by Far Niente, EnRoute is the culmination of a more than 40-year passion for Pinot. The winery's acquisitions of some of the Russian River Valley's most pedigreed vineyards have resulted in focused, textured, and graceful Pinot Noirs. The flagship Pinot Noir, Les Pommiers, is comprised of several of these iconic vineyard sites, culminating in a pure expression of both varietal and terroir, which means you really are giving dad the best of the best for Father's Day.
Link to Purchase: https://shop.farniente.com/product/2017-EnRoute-Pinot-Noir--Russian-River-Valley--Les-Pommiers?productListName=Pinot%20Noir&position=1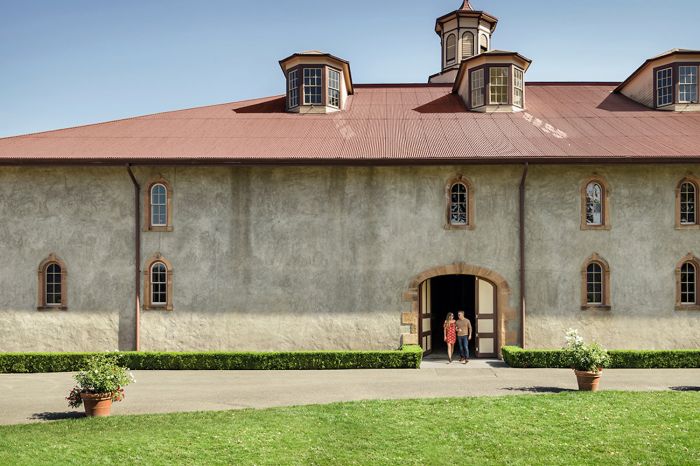 Charles Krug winery
2016 Charles Krug Family Reserve Generations Red Wine (SRP: $70)
Originally established in 1861, Charles Krug was purchased in 1943 by Cesare and Rosa Mondavi. Now 77 years later, Charles Krug is owned and operated by Cesare and Rosa's grandchildren Peter Jr. and Marc Mondavi. The 2016 Charles Krug Family Reserve Generations Red wine is designed to honor the family's legacy - past, present and future. Share a part of history this Father's Day and enjoy a glass with your own dad. This wine has aromas of black cherry, coffee bean, and blueberry with a long finish.
Link to Purchase: https://www.charleskrug.com/store/product/2016-Family-Reserve-Generations-750ml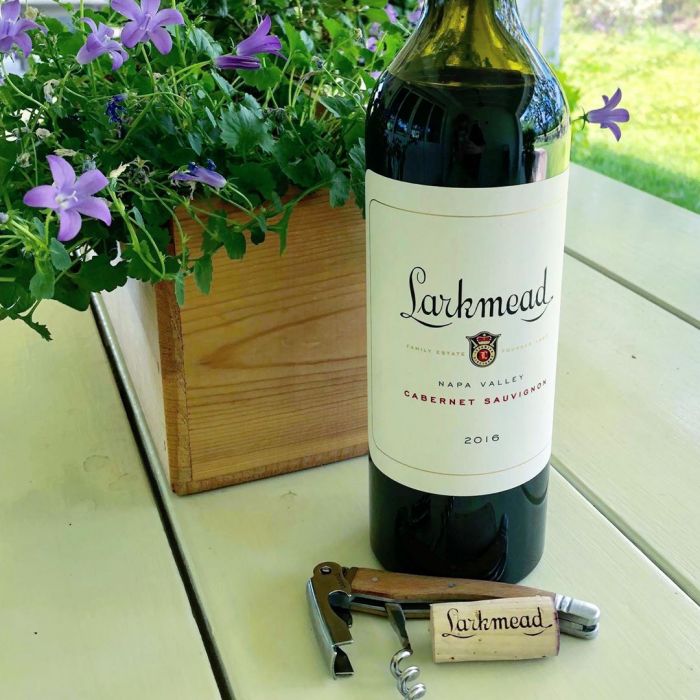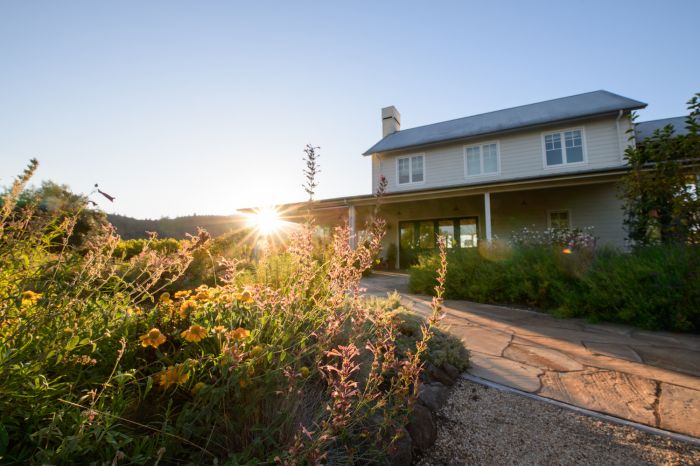 Larkmead winery
2016 Larkmead Napa Valley Cabernet Sauvignon (SPR: $135)
Larry and Polly Solari purchased Larkmead Vineyards in 1948 and raised their daughter Kate Solari right on Larkmead Lane, where she spent her childhood exploring the vineyards. Kate now follows in her parents' footsteps as co-proprietor with her husband of Larkmead Vineyards. This warm and inviting wine with its succulent flavors of red and black fruit, dried herbs, and earth would make for a lovely treat between father and daughter, in honor of Larry and Kate.
Link to Purchase: https://www.wine.com/product/larkmead-cabernet-sauvignon-2016/533265
All photos courtesy of Colangelo & Partners