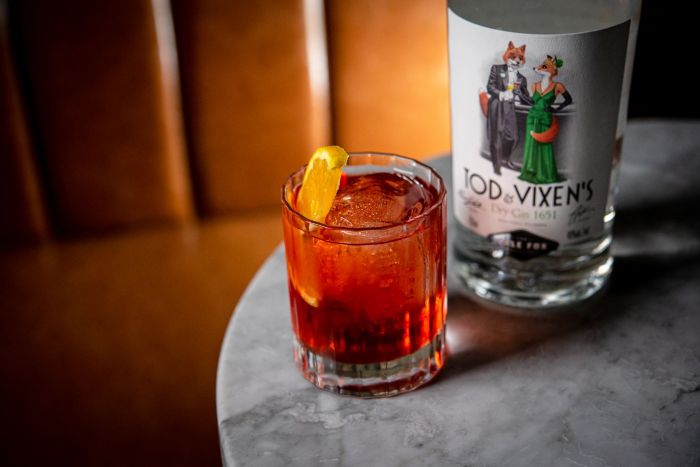 Photo Credit: Gabi Porter
Tod & Vixen's Dry Gin 1651, the award-winning debut release from The Vale Fox Distillery in Hudson Valley, NY, is made from the cocktail backward...all the way back to the year 1651, in fact.
When Eral-Gokgol Kline left behind his life as global investment expert to construct a world-class, full-scale distillery, he was unaware that he was acting on an ancestral calling. Well after construction began, he made the incredible discovery that in 1651, his Dutch ancestors founded their own New York distillery, not far from Hudson Valley.
As it turns out, ancestral wisdom alone won't turn the stills, so Gokgol-Kline brought on an all-star team of experts including the late Dr. Jim Swan, a chemist formerly affiliated with the Scotch Whisky Research Institute, Master Distiller Roselyn Thomson, formerly with The Macallan and John Dewars & Sons, as well as former EVP of Marketing at Seagram, Arthur Shapiro.
Drawing inspiration from the lively cocktail scene in London where he once lived, Gokgol-Kline set out to create a gin that would truly stand out when mixed. To achieve this, he turned to three top bartenders: the late, great industry legend gaz regan formerly of The Dead Rabbit, Leo Robitschek of The NoMad and Jeffrey Morgenthaler of Clyde Common. Together with Thomson's distilling expertise, this team of bartenders designed Tod & Vixen's Dry Gin 1651 specifically for optimal use in classic cocktails.
Botanicals in Tod & Vixen's Gin include juniper, coriander, angelica root, red rooibos tea and fresh orange peel, which are non-chill filtered to retain robust flavor. At 48% ABV, this vibrant gin is bold on entry yet well-balanced with a weighty mouthfeel.
Cocktail lovers can find Tod & Vixen's Dry Gin 1651 (SRP: $39.99) through their online store, which now offers delivery to 21 states. The Vale Fox Distillery also now offers Hand and Surface Sanitizer, with shipping to 50 states and earnings donated to small businesses and their employees affected by the crisis.
There's never been a better time to brush up on your at-home mixology skills, so we've included some simple yet delightful recipes below.
Negroni 1651
Created by gaz regan (NY)
1.5 oz Tod & Vixen's Dry Gin 1651
1 oz Cocchi Storico Vermouth di Torino
1 oz Campari
Directions: Stir with ice in an ice-filled rocks glass, garnish with orange wedge, then serve. (Finger-stirring optional.)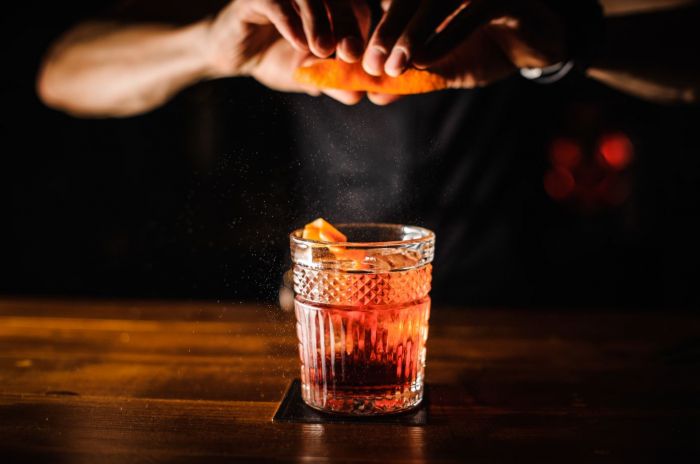 Six Seeds
Matt Piacentini at The Up & Up
1 oz Tod & Vixen's Dry Gin 1651
.75 oz Grapefruit juice
.5 oz Lemon juice
.5 oz Grenadine
2 Dash Peychaud's Bitters
Dry sparkling wine
Directions: Combine gin, grapefruit, lemon, grenadine and bitters in a shaker with two orange peels. Shake then strain into a coupe glass. Top with a dry sparkling wine.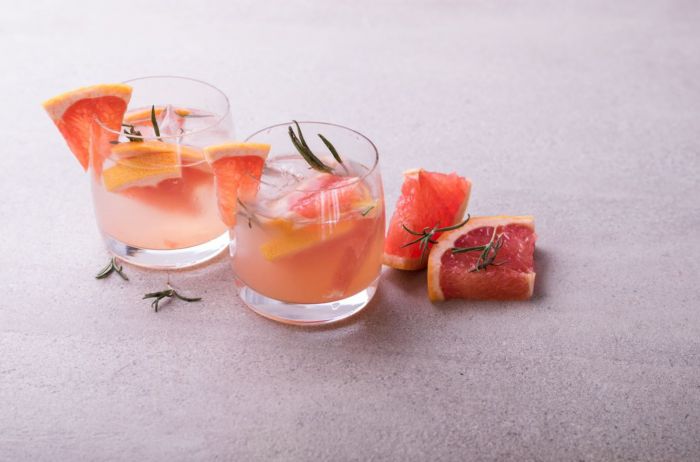 Shutterstock Photos