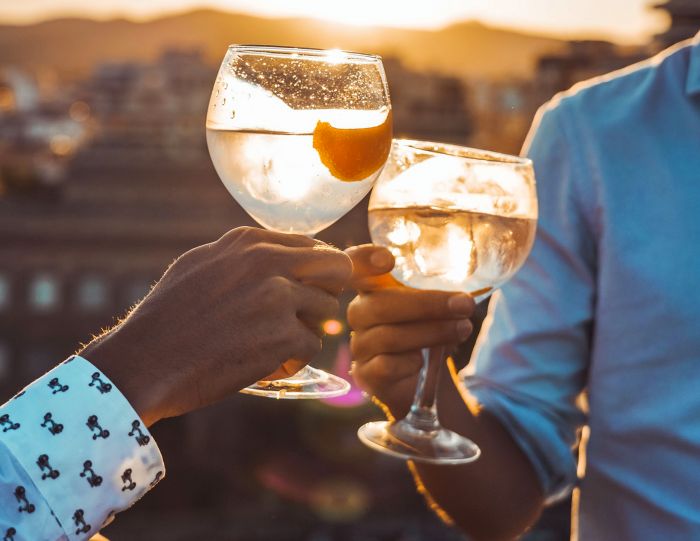 Photo courtesy of Mallorca Distillery
Once taken in London's many Victorian gin palaces in place of the city's unsafe drinking water, this popular juniper-based liquor has become a phenomenal global success.
With 'World Gin Day' celebrations approaching this weekend (Saturday, June 13), imaginative distillers are launching new brands concocted from an ever-expanding range of herbs, flowers and spices.
While juniper remains the key ingredient, others as diverse as lovage, shiso leaf, sesame seeds basil, watercress, lavender, kaffir leaves and lemongrass are now being added to the mix.
"From a past focused on traditional styles in historic markets, gin is crossing all boundaries and sparking exciting innovation," said Paul Jackson, founder of 'The Gin Guide' "Distillers are giving their products a real sense of place, from Australian gins featuring eucalyptus and Japanese ones featuring green tea, and Nordic variations using lingonberries and glacial water. The potential for experimentation is endless."
With so many new offers, it's a daunting challenge deciding which ones to try. Following a series of taste tests, here's my guide to help you enjoy some of the best.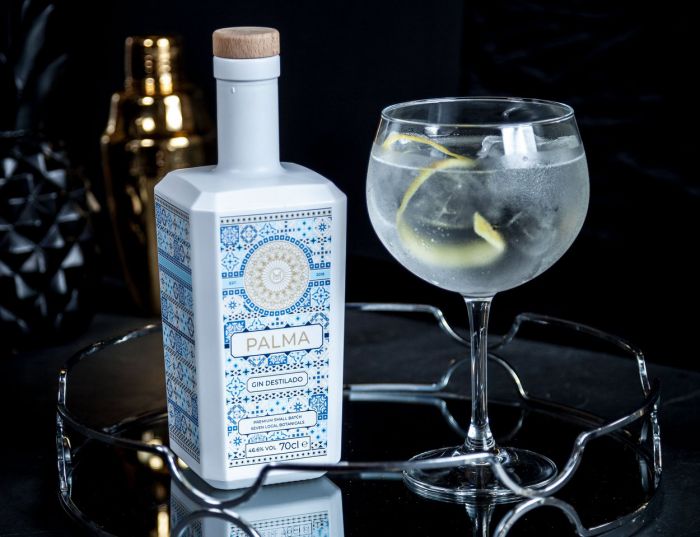 Photo courtesy of Mallorca Distillery
The Surprising Ones
Capturing essential Mediterranean aromas, this island gin by founders Byron and Amber Holland of Mallorca Distillery combines juniper with wildflowers and fruit from rural orchards to create a fresh, dry, citrus taste. A complimentary floral scent is enhanced by fresh lemon and orange peel, almond flowers, tomato branches and lavender, while other ingredients include coriander, cassia bark, cardamom pods and licorice root. The bottle design is eye-catching, inspired by traditional Mallorcan tiles known as 'suelo hidraulico.'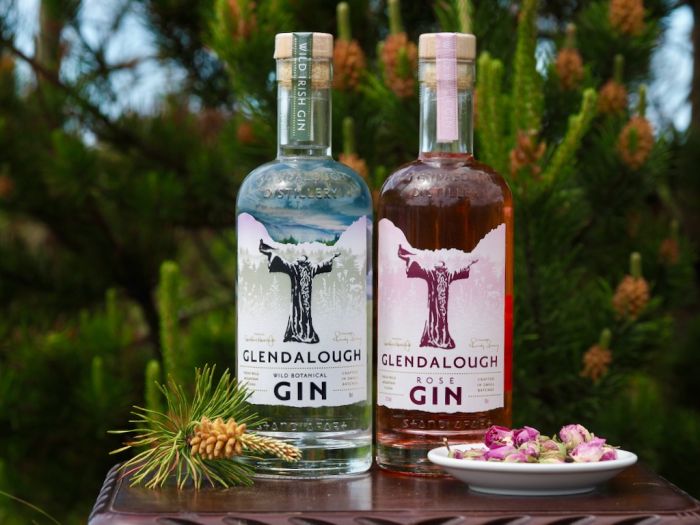 Columbia Hillen
Nestled in the Wicklow Mountains outside Dublin, Glendalough Distillery benefits from having a full-time forager, Geraldine Kavanagh, whose job is to find fresh plants close by for its aptly named 'Wild Botanical Gin,' which she says, "captures the flavors of the valley.' These include elderflower, red clover, yarrow, ox-eye daisy, wild raspberry, blackberry leaves, wild rose, water-mint, sweet woodruff, lemon balm, sweet cicely, lady's bedstraw and bell heather.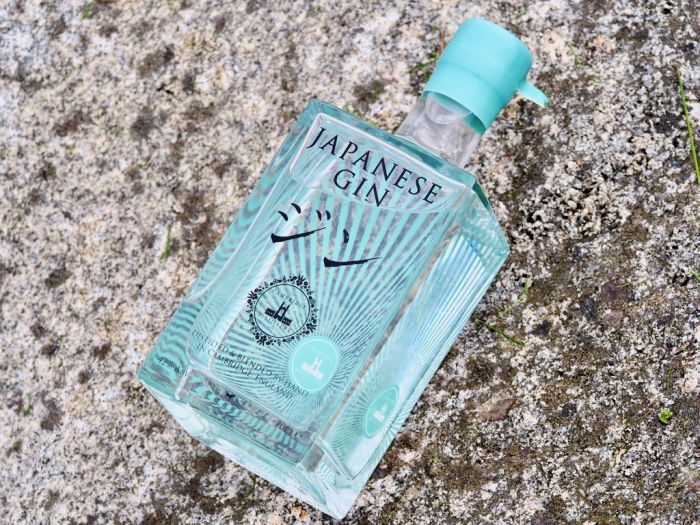 Columbia Hillen
Launched six years ago as the world's first gin to focus solely on Japanese botanicals, Cambridge Distillery's low-temperature process smoothly binds juniper, shiso leaf, sesame seeds, cucumber, sansho and yuzu together. Founders, English couple William and Lucy Lowe, have set the bar high having won many awards for innovation, while also inspiring others back in Japan. They also produce specific bespoke gins for private clients. Best served with a fan of crisp green apple.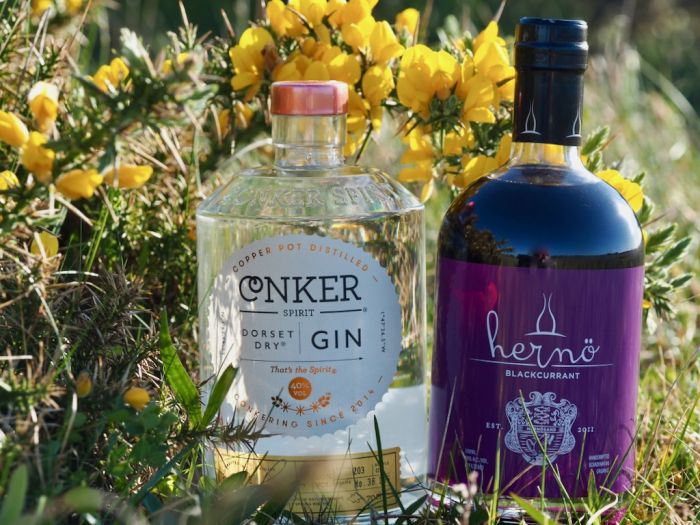 Columbia Hillen
From the southern coast of England, Conker Spirit, launched in 2014 by intrepid entrepreneur Rupert Holloway, has created a refreshing take on the classic London dry with ten botanicals including the bright notes of elderberries, marsh samphire and gorse flowers, all blended with British wheat spirit and New Forest spring water. A former chartered surveyor with no formal training in distilling, Holloway tried 45 recipes before being satisfied. Described as 'summery and sweet meadow-like aromas underpin the experience, with citrus and a soft, floral sweetness.'
After buying a farm on the coast of Sweden, Jon Hillgren established his country's first dedicated distillery, Hernö Gin, creating as part of his repertoire this fruity spirit by infusing his signature recipe with bucketfuls of ripe berries. Expect a hint of jammy tartness and soft floral sweetness, with a hint of nuttiness.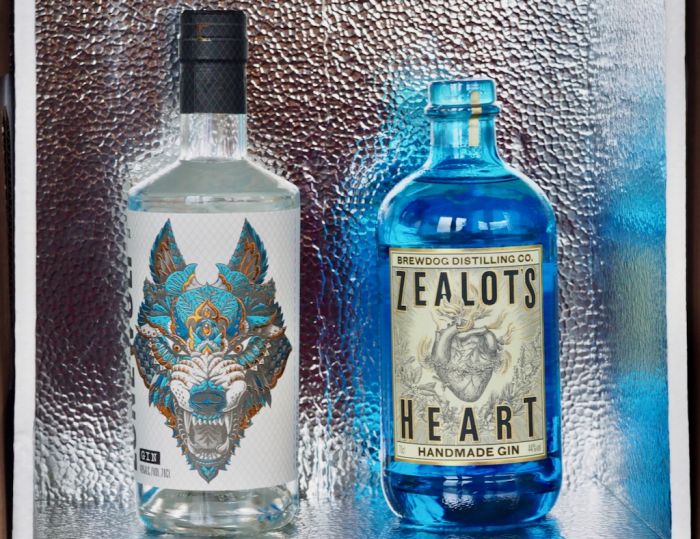 Columbia Hillen
Described as "a twenty-first century taste sensation," Lone Wolf by BrewDog Distilling reflects the company's move into gin-making. Around 190 distillations were tested in its creation, with ingredients including, surprisingly, Scots pine, as well as fresh grapefruit peel, fresh lemon peel, coriander seed, cardamom, Thai lemongrass, pink peppercorn, kaffir lime leaf, mace, almond and lavender flower. First impressions are of strong zest, a grapefruit peel aroma, then spicy notes from the coriander, pink peppercorns and mace.
Based in Aberdeenshire, Scotland, Brewdog Distilling also boasts this craft gin "is a product of obsession, made by zealots for zealots." Produced in a triple-bubble still in small batches, its ingredients include Thai lemongrass, coriander and kaffir leaves, as well as goji berries, grains of paradise, meadowsweet, mace and szechuan peppercorn.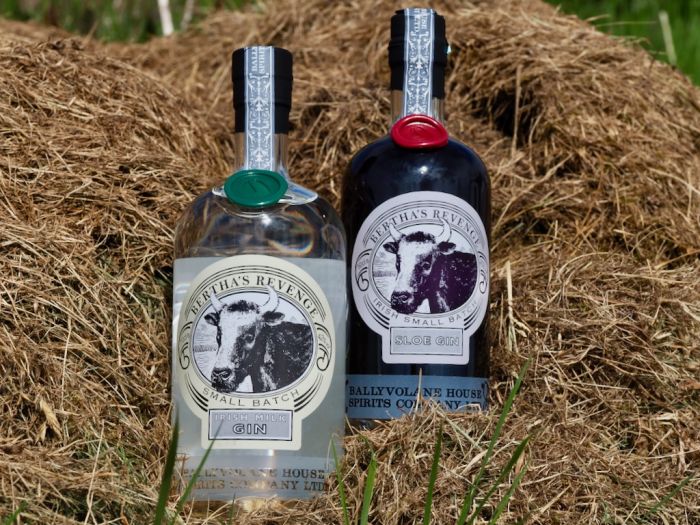 Columbia Hillen
The Innovative Ones
Named after a legendary 48-year-old Irish cow, reputedly the oldest in the world, this prized 'milk' gin by friends, Justin Green and Antony Jackson of Cork-based Ballyvolane House Spirits, innovatively infuses whey alcohol from local dairy farmers with sweet orange, coriander and peppery Alexanders, combining them with cumin, clove and cardamom for a spicy finish. Ballyvolane also makes a sloe gin called Sloe Bertha with many of the berries picked from the estate.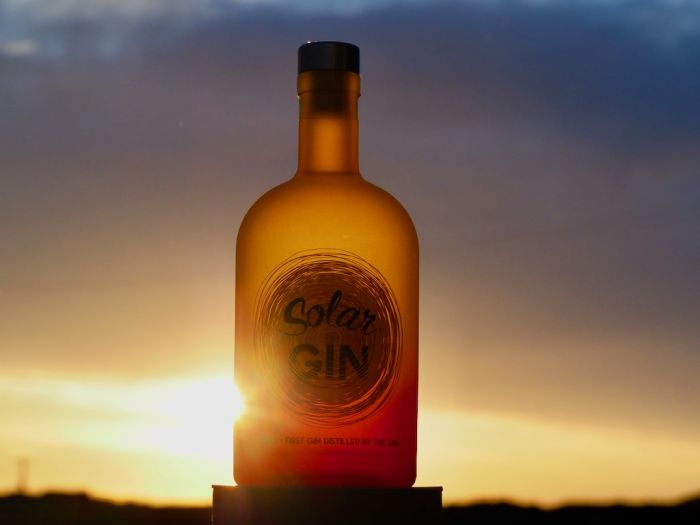 Columbia Hillen
Holland-based founder and CEO of Gin Merlin, Kevin de Merlen, says proudly his creation lies "where sustainable technology meets the flavor of creativity." Using only the warmth of the sun through a solar device he assembled himself, Kevin's extraction process takes place at low temperatures resulting in a gin he describes as "soft as silk" with hints of coriander and orange blossom.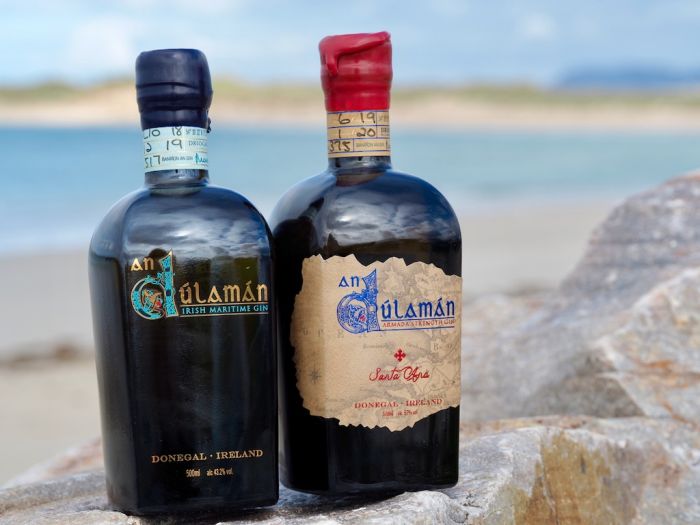 Columbia Hillen
The Aged Ones
Using five locally harvested varieties of seaweed, as well as six other botanicals, Sliabh Liag Distillers created the first maritime gin in Donegal, northwestern Ireland. Then it bottled it at 57% and barrel-aged it in Rioja casks. James Doherty, founder and managing director of Sliabh Liag Distillers, describes his creation as having a "rose gold hue" with the Spanish wood adding "floral spice and an orange-madeira sweetness, complementing savory brine notes, sweet blackberry, licorice and candied peel." Symbolizing the 16th century era of the Spanish Armada, the wax-sealed bottles carry an impressive Celtic illustration designed by Sean Fitzgerald.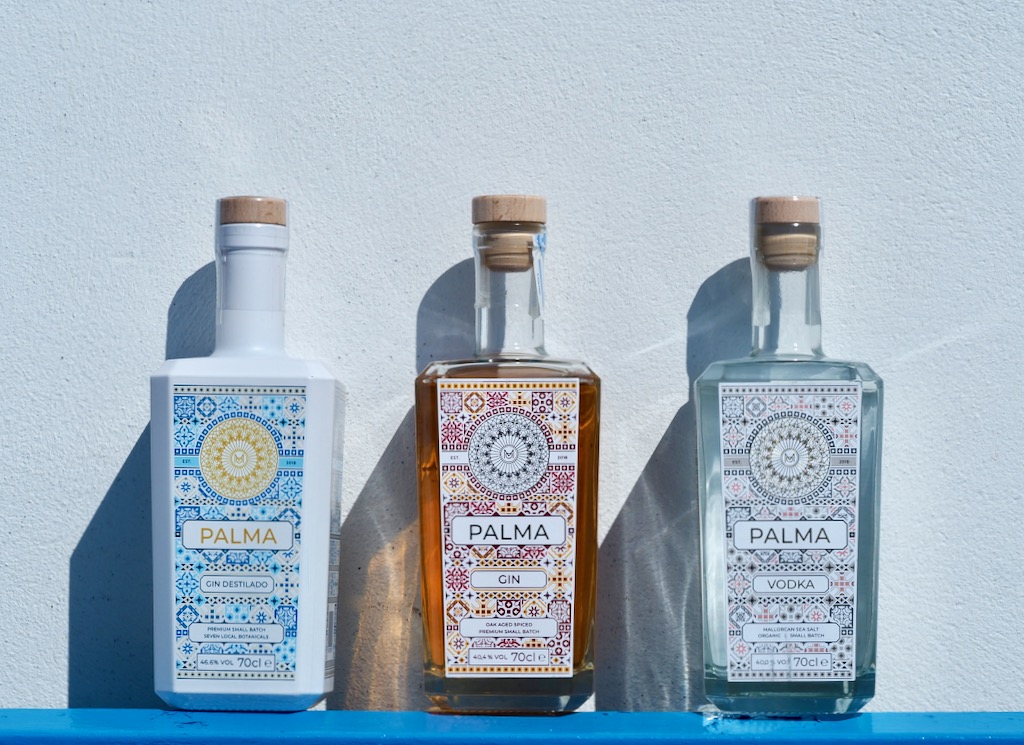 Columbia Hillen
Once distilled, this gin by Mallorca Distillery is aged in Mallorcan oak barrels which previously-stored wine from the local Manto Negro grapes in Binissalem. Vanilla, cinnamon and cloves are added in stages creating a complex sweetness and spice. The result is a rich, warming and sweet spice led gin, with notes of wine and oak. A fragrant and bold top note centers on bittersweet orange peel and vanilla.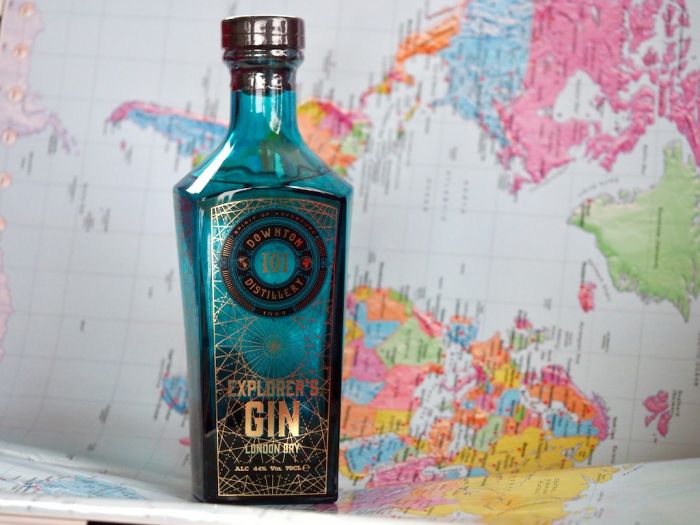 Columbia Hillen
The Themed Ones
Outside Salisbury in southern England, along the banks of the River Avon, stands Downton village home to a historic manor of the same name, the former residence of 16th century adventurer, Sir Walter Raleigh. Now Downton Distillery, it's no surprise the aptly-named gin produced here, Explorer's, recalls that 'Golden Era' of discovery. A small-batch London dry, it comprises fifteen botanicals including juniper, fresh citrus peel, lemon verbena, fennel and coriander seed, pink pepper, and timur berries, with a unique addition being western red cedar grown in the distillery garden.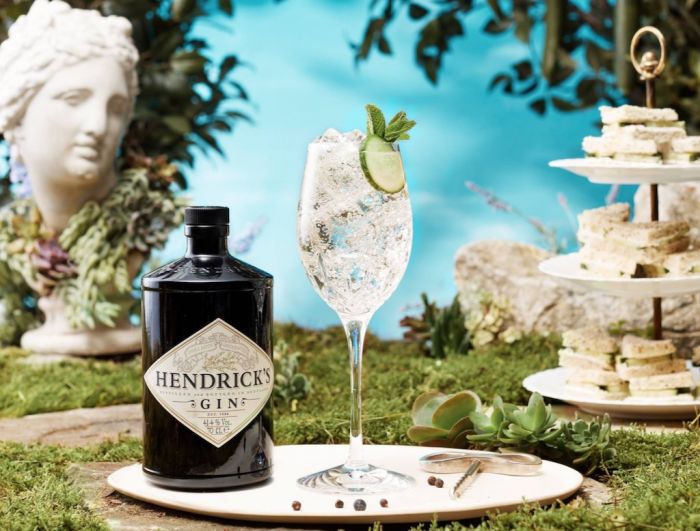 Photo courtesy of Grant & Sons
Produced at the Girvan distillery in Scotland, two key components of this smooth liquor, rose and cucumber, help fashion a quintessentially British image inspired by the classic English garden. Creator Lesley Gracie of Grant & Sons has combined these two alluring botanicals with eleven others including cubeb berries, coriander, yarrow, elderflower, chamomile, orris root, lemon and orange peel, then crafted them in batches of 500 liters in two distinctly different stills, namely Bennett and Carter-Head.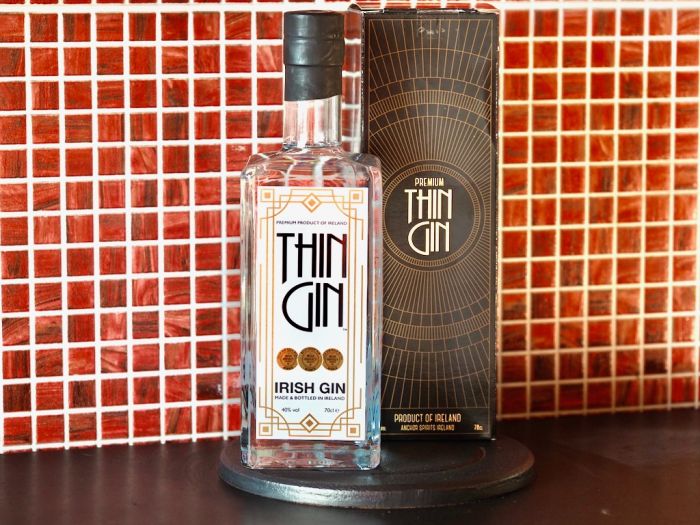 Columbia Hillen
In Ireland's south-eastern city of Waterford, opposite its city hall, stands a pretty Georgian building where the Irish flag flew for the first time ever. Now housing Anchor Spirits, the distillery produces this refreshing gin named after Isacc Thin, a gregarious fellow popular at parties in the 1920s for his potent homemade bathtub variety. Comprising apple, tansy, chamomile, hawthorn and garden mint, it is "inspired by old Irish recipes, stories, people and places that should never have been forgotten."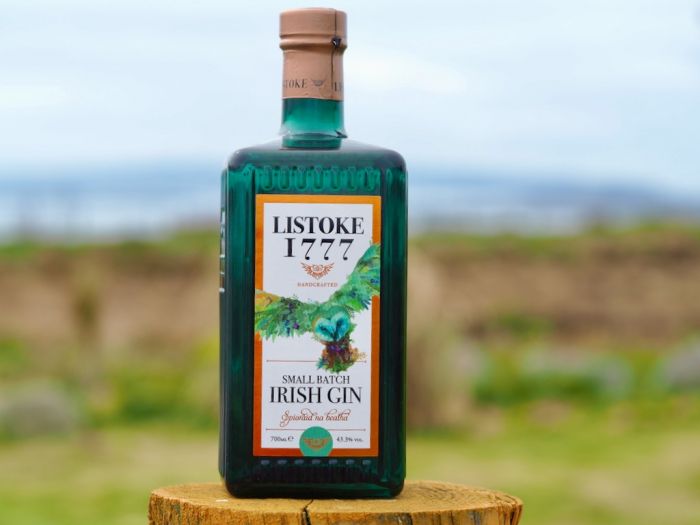 Columbia Hillen
In the sleepy village of Tenure in the heart of the Boyne Valley in Ireland stands Listoke Distillery & Gin School producing a 9-botanical liquor which co-founder, Bronagh Conlon, describes as "robust and well-rounded with a bold taste," adding, "jasmine combines with pine, cardamom and rowan berries to provide a perfect amount of spice and heat that linger long after the last sip." An owl on the label symbolizes the birds resting nearby.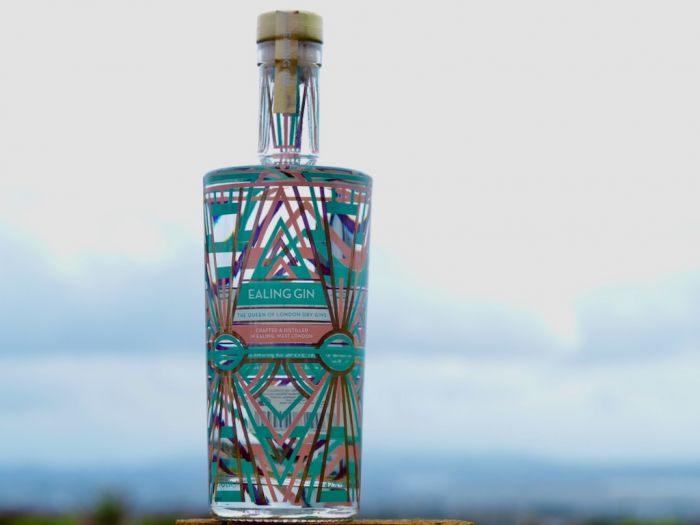 Columbia Hillen
Garden mint, scented rose and rosemary blend with pink peppercorn, clove, cassia bark, zesty orange and chamomile to create this multi-layered London dry gin, captured in a colorful, elegant bottle whose art deco design pays homage to the Hoover Building and others of that ilk found across this west London district nicknamed a century ago as 'Queen of the Suburbs.' Owners of Ealing Distillery, the Duncan family, who have lived here for four generations, say their 11-botanical creation is meant to reflect the "rich cultural heritage and vibrant social life" of the district.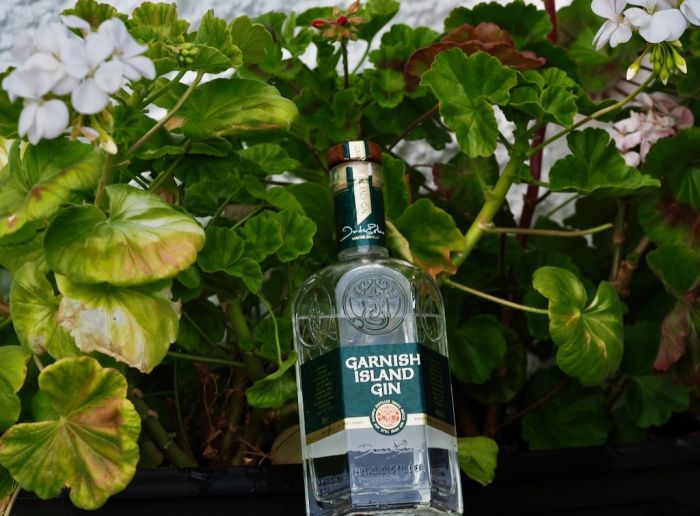 Columbia Hillen
The Floral Ones
This Irish offering is inspired by the verdant Italian gardens of Garnish Island reached by ferry along the country's most southwestern peninsula near Skibbereen in Cork. The recipe includes locally foraged flowers including hibiscus, iris and rose, which are then married with rosemary and thyme. The result is described by its maker, West Cork Distillers, as a delicate potion soft on the finish with herbaceous and citrus notes and a hint of spice.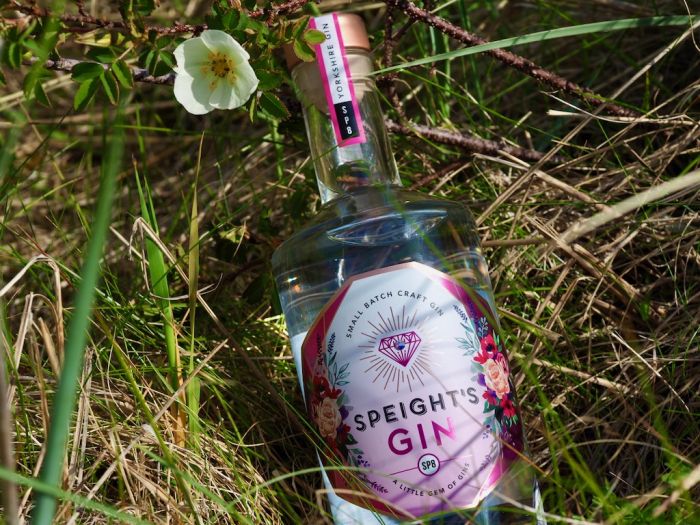 Columbia Hillen
A lush Yorkshire rural garden with horse-chestnut tree and a cornucopia of wild flowers is the tranquil setting from which this family-produced liquor emerges. Peter Speight, aided by son Simon and son-in-law Daniel, combines twelve botanicals to create a countryside bouquet of hibiscus flowers, elderberry, rose petal, wild rosehip, bilberries and rhubarb. Trusted taste testers include Peter's wife, Angela, and daughter, Victoria. Described as 'a summer's day in a bottle.'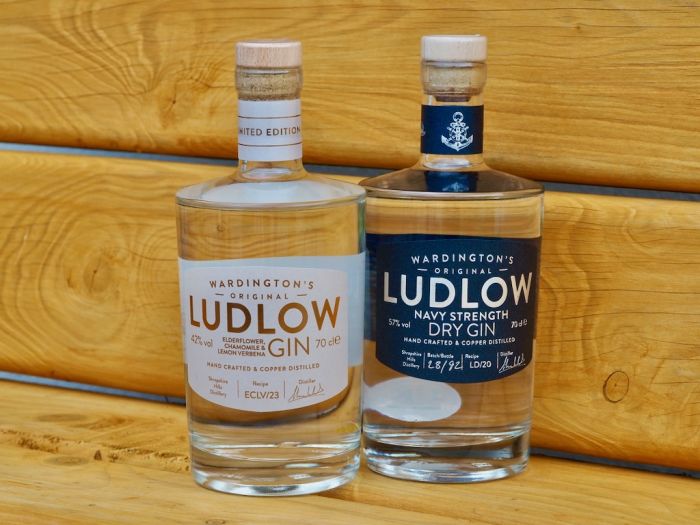 Columbia Hillen
Following careers in classical music and architectural conservation, Shaun Ward, launched Shropshire Hills Distillery two years ago, creating a gin with subtle floral notes using elderflower, chamomile and lemon verbena, which he describes as "conjuring up the spring meadows and rolling hillsides of the Welsh Marches." Shaun also makes a Navy Strength gin which, at 57 per cent, is a more intense concentration of his classic dry recipe.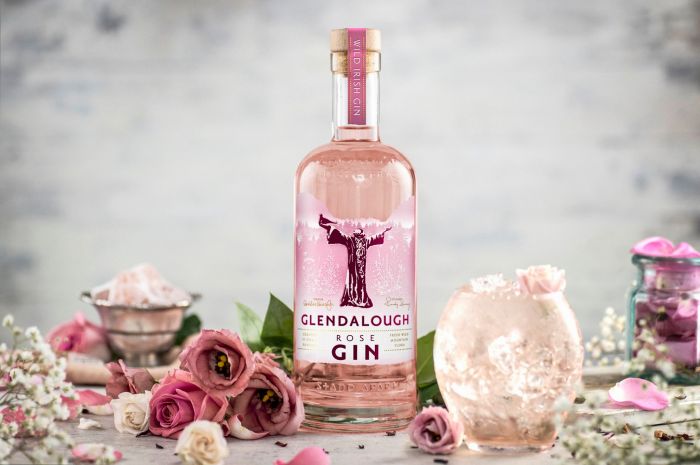 Photo courtesy of Glendalough Distillery
After rebalancing its popular 'Wild Gin' recipe by adding extra fruit, spices and a selection of three different rose petals, including wild rose from the Wicklow Mountains, fragrant heritage rose and the ancient damask, Ireland's Glendalough Distillery transformed it into a naturally pink and very floral liquor.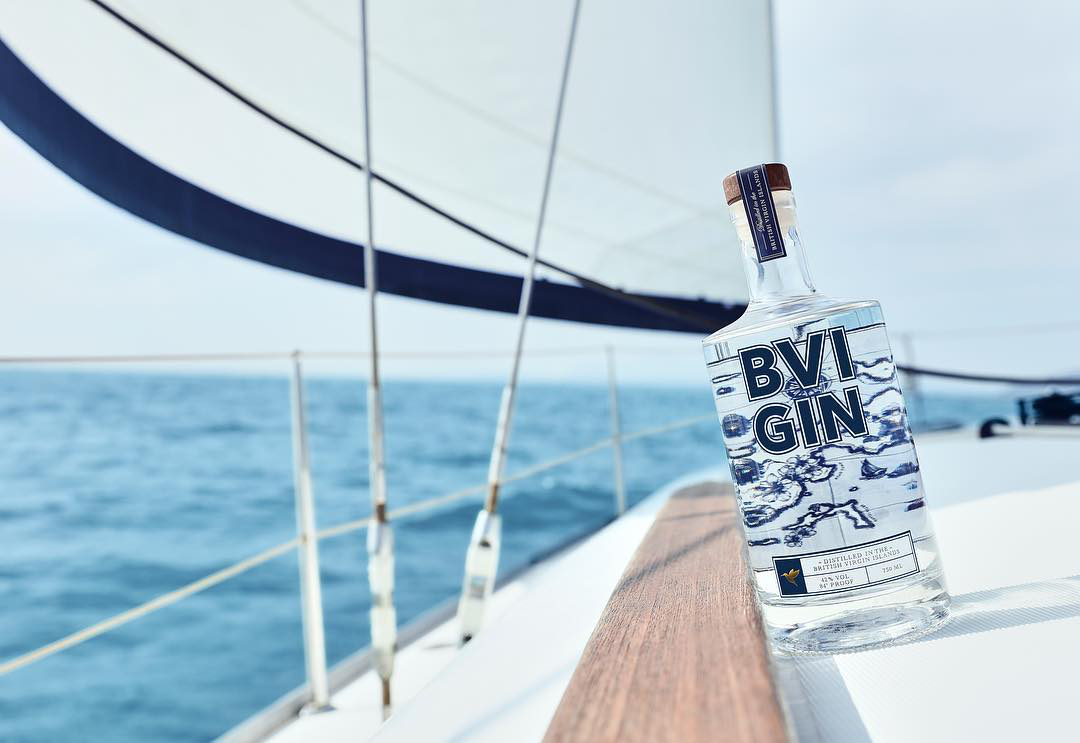 Photo courtesy of The Little Bay Distilling Company
On Tortola in the British Virgin Islands, after Hurricane Irma hit three years ago, Matthew Neal and his colleague Joshua Davies showed strong resilience in the face of devastation. They launched the Little Bay Distilling Company and created their very own BVI Gin - a traditional London Dry with the addition of citrus flavors from lemon and grapefruit, balanced with floral hibiscus notes.