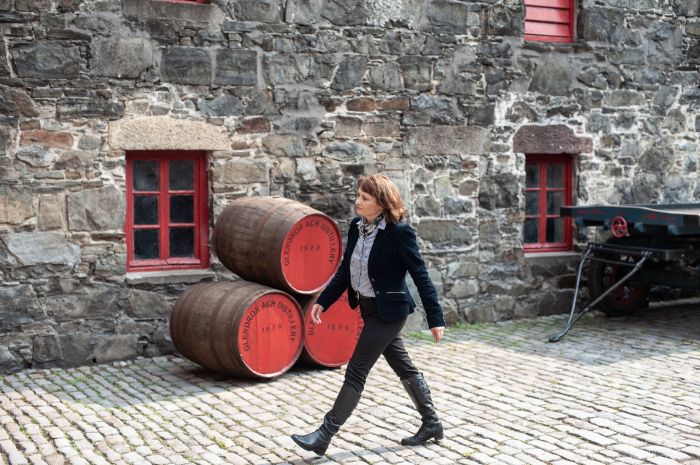 The GlenDronach Distillery
One of only a handful of female Master Blenders in the world, Rachel Barrie has developed award-winning whiskies for some of the biggest names in the business. In 2017, she joined the Brown-Forman family to create portfolios at BenRiach, GlenDronach, and Glenglassaugh distilleries. Most recently, the exclusive Keepers of the Quaich society inducted Barrie as a lifetime member in recognition of her commitment to the Scotch Whisky industry.
Here, she talks to JustLuxe about the art of whisky-making, becoming a master blender, and her favorite single malt expressions.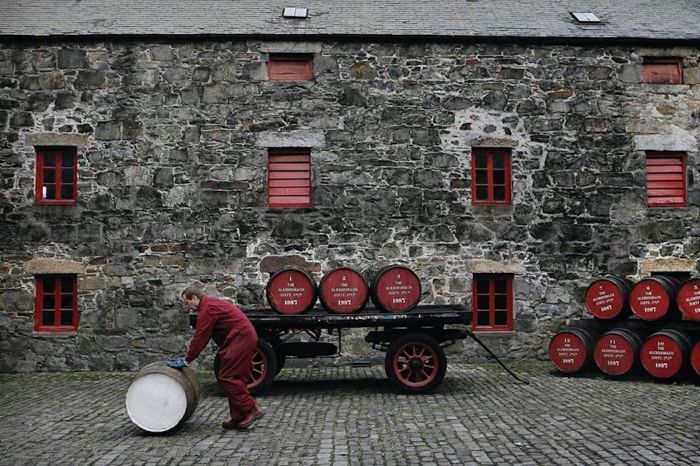 The GlenDronach Distillery
From research scientist at the Scotch Whisky Research Institute to internationally decorated master blender – Barrie's accomplished 28-year career has taken her across Scotland honing her skills at some of the biggest names in the business, including Ardbeg and Glenmorangie.
Today, home is in Edinburgh, where she enjoys climbing hills and exploring coastlines - capturing her adventures, and the area's dramatic scenery, in photographs. "When not at the distilleries, I can often be found outdoors, walking, cycling, or gardening. At present, though, I've been at home with my husband and three sons, video conferencing and doing Instagram Live shows, reaching out virtually to whisky lovers worldwide."
As Master Blender for the Brown-Forman Scotch family of malts, Barrie ensures that every drop of whisky is the best that it can be at The Glenglassaugh, Benriach, and Glendronach distilleries - located in the Scottish Highlands, the heart of Moray Speyside and its coast, respectively.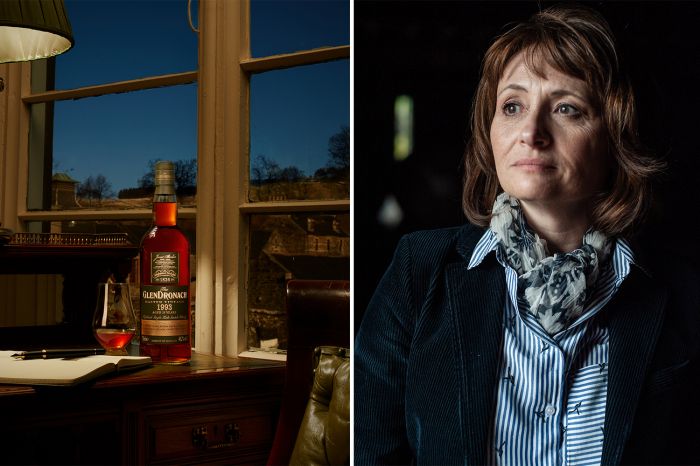 The GlenDronach Distillery
Referred to as 'Malt Whisky Country' the rugged hills, secluded coves and ancient castles of Speyside provide the backdrop to roughly half of the country's distilleries. For Barrie, who grew up in nearby rural Aberdeenshire and spent weekends surfing at Sandend Beach in Glenglassaugh, it's an idyllic setting to have returned to for her work.
Varied, full of puzzles and discoveries, Barrie, who has likened whisky-making to learning music, says being a master blender is akin to the role of a conductor – working with different top notes, bass notes and working out how to bring them together. "The most important skills are your senses, a great sense of smell and taste; a perfectionist attitude about quality and the curiosity and passion never to stop learning and improving," she explains.
"You need to be courageous and creative, making qualitative and quantitative decisions. Developing the skills to analyze and manage the complexity of thousands of casks maturing in the warehouse – knowing which ones to use, and when they are ready to be bottled. If you're lucky, the whiskies you nurture will be celebrated, and you will be part of creating whiskies that truly are, the best in the world."
An honor Barrie recently enjoyed when The Glendronach 15 Years Old Revival was voted 'Best Whisky in the World' at the 2020 San Francisco World Spirits Competition. "It has an exquisite balance of full-bodied depth and refined elegance – a mesmerizing complexity through a selection of the finest Pedro Ximenez and Oloroso Spanish oak sherry casks. Winning was a tremendous accolade, of which I am very proud."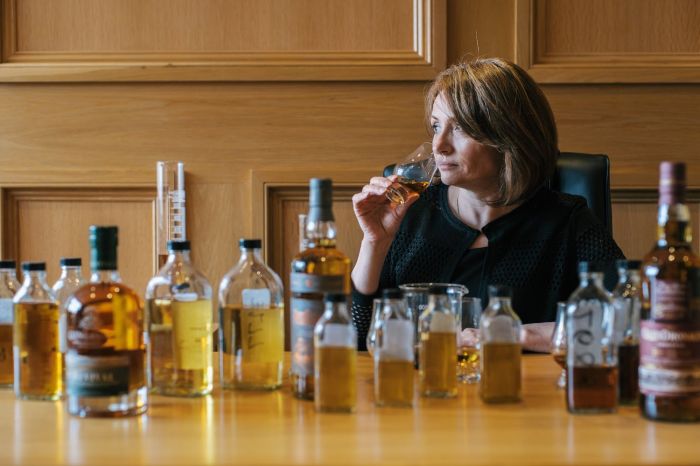 The GlenDronach Distillery
Another personal favorite of Barrie's is the Benriach Ten Years Old, a smooth sipper for the warmth of late spring and summer. "It tastes like a sumptuous pastry filled with orchard fruit and lashings of vanilla cream, topped with almond and a touch of baking spice - and pairs perfectly with food, too." Her preferred old and rare expression? The Glenglassaugh 40 Years Old. "Glenglassaugh means 'valley of the water of life' in Old Scots - each sip has a succulence to which no other malt can compare."
Characterized as elegant and sweet - delivering dried fruit flavors and spicy notes – Speyside whiskies are said to be some of the most complex. The Highlands has a miscellany of flavors and characters (from lighter expressions through salty coastal malts), while Islay is known for its peatiness. It's this diversity of style and individuality of character in each distillery that makes Scotch whisky so special to Barrie.
"All our distilleries use the same three ingredients and time-honored process that has been around for centuries, yet they are all so unique. There's so much to learn, with surprises every day as I explore and discover new dimensions of character and flavor."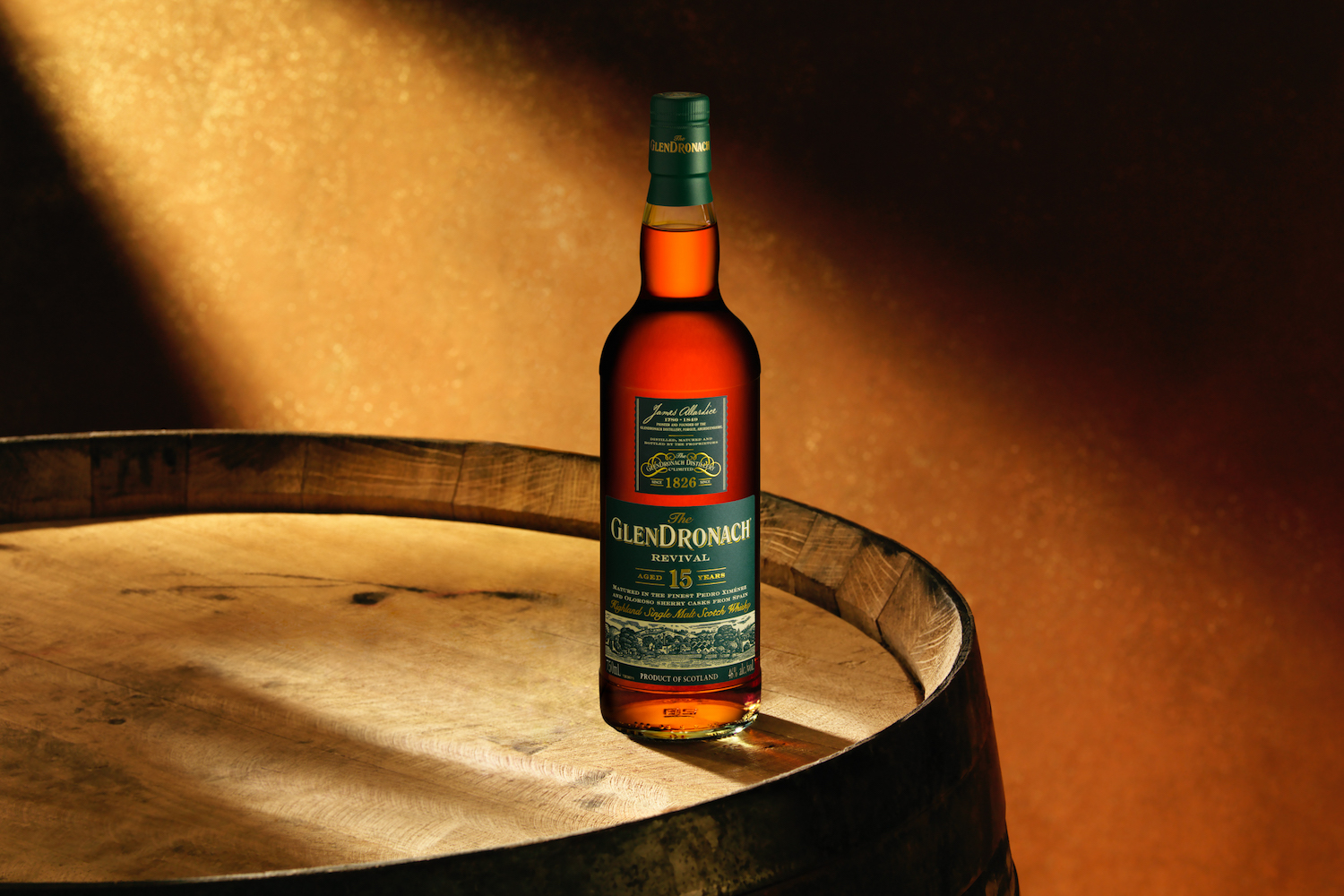 The GlenDronach Distillery
Barrie's love for exploration extends beyond the distillery to another passion - vintage motorcycles. "Much like my appreciation of single malt, I'm an explorer when it comes to bikes and fascinated with idiosyncrasies of character and style. It's a hobby I share with my husband and our oldest bike, a Triumph 1911 TT Roadster, is the pride and joy of our collection. It's in pristine condition at more than 109 years old!"
While there was an initial pause in operations at Brown-Forman at the start of Covid-19, production has since resumed at a reduced rate. Building on the multi-layered flavor complexity of releases, like the BenRiach 12 Years Old Sherry Wood and BenRiach 25-Year-Old, Barrie divulged there would be exciting news from to share from the distiller in around three months.
'With its fruit-laden Speyside style and batches of smoky malt distilled in 'smoke season,' the opportunities to explore flavor have been boundless – especially when matured in the most eclectic range of casks – not long to wait now,' she teases.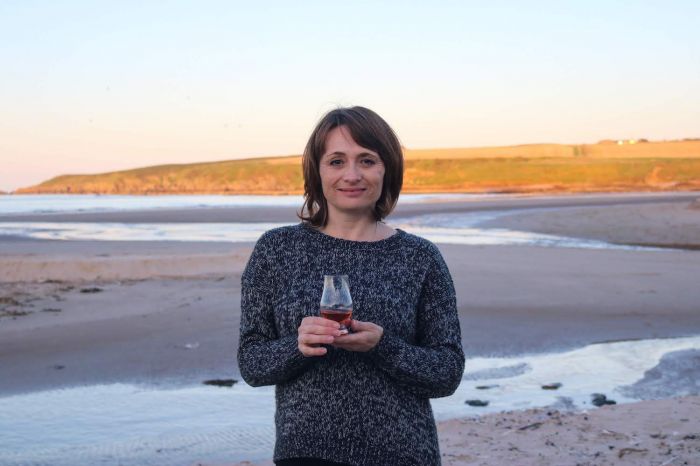 The GlenDronach Distillery