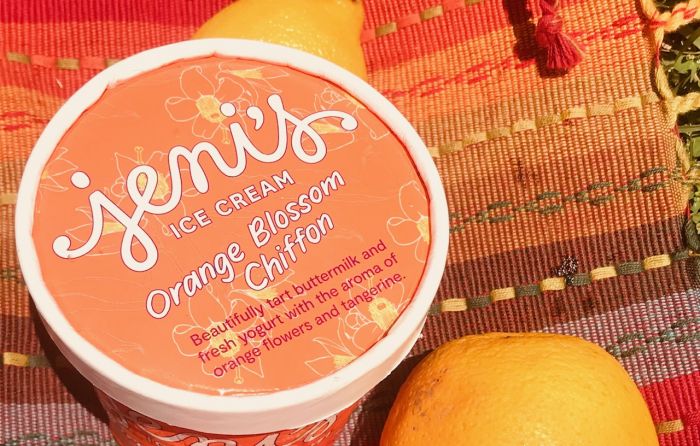 Jill Weinlein
Creative Chief Ice Cream Officer and founder of Jen's Splendid Ice Cream, Jeni Britton Bauer, is also a James Beard Award-winning cookbook writer and pioneer of the artisan ice cream movement. She was one of the first women to introduce modern, ingredient-driven ice cream to the world. Known for her American Hard Body ice cream, Jeni's is meant to be rolled into a hard scoop and melt slowly to release is appealing flavors.
Headquartered in Columbus, Ohio, Jeni has nurtured a community of growers, producers, artists, scientists and storytellers devoted to help her make the most delicious ice cream. Her milk and cream come from a fifth generation dairy in Ohio.
Summer is the time to grab a spoon and scoop some ice cream into a cup or balance a round creamy ball onto a cone. When ice cream settles on your tongue after the first lick, your sensory receptor signals to your brain messages about the temperature, texture, flavor, consistency and lingering finish.
Flavor is a combination of two experiences, the taste on your tongue and the numerous combination of scents that hit your nose as ice cream melts. The texture is an experience one has between their tongue and the roof of their mouth. Jeni's Splendid Ice Creams are smooth and creamy with a hidden texture to surprise your senses.
Jill Weinlein
This summer Jeni released her State Fair Collection that includes Orange Blossom Chiffon and Watermelon Taffy. The Orange Blossom Chiffon is a pale peach colored ice cream that tastes similar to a nostalgic orange Dreamsicle. Popping open the lid, the aroma of orange and tangerine flowers waft into the air. With one lick, this slightly sweet and a tad tart, smooth and creamy flavor is good alone, or amazing on a large slice of peach pie.
Scooping from a pint of Watermelon Taffy into an ice cream bowl, the pretty pink color is made from natural pumpkin, apple and beetroot extract. After one lick, an effervescent watermelon soda flavor makes this a quintessential summer flavor. Made with fresh cream, non-fat milk, cultured buttermilk and yogurt, this ethereally light and extraordinarily creamy ice cream is great on its own, but would make an amazing ice cream float with a watermelon seltzer or sparkling water.
Other State Fair flavors include Atlantic Beach Pie, Sun Popped Corn, and Wildberry Lavender.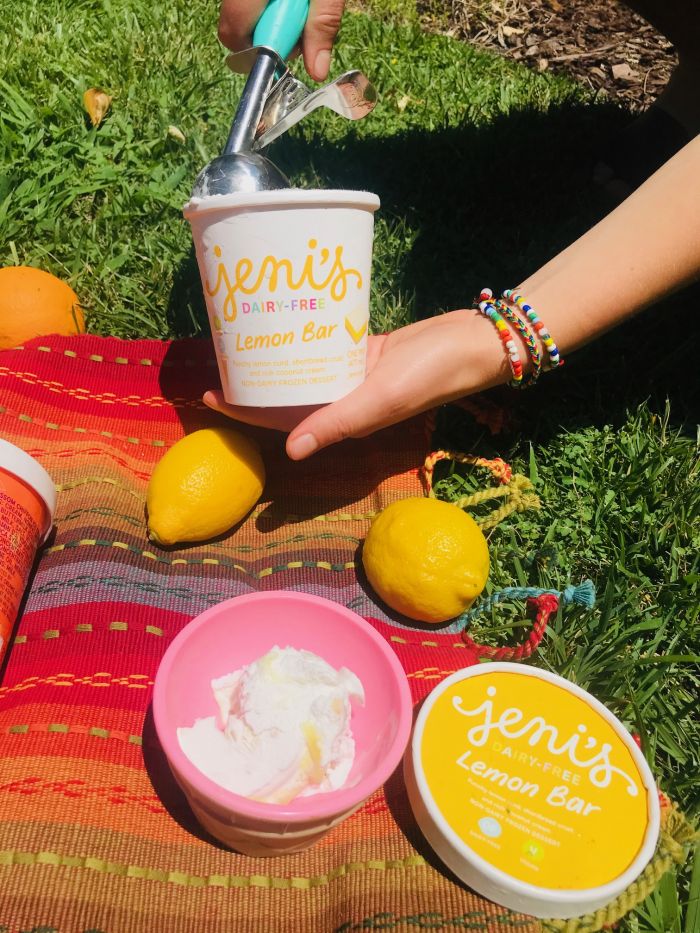 Jill Weinlein
A summery dairy-free option is Lemon Bar made with creamy coconut cream and vegan lemon curd mixed with tiny shortbread crumble, and some coconut flakes to give it a tickle the tongue texture with every lick.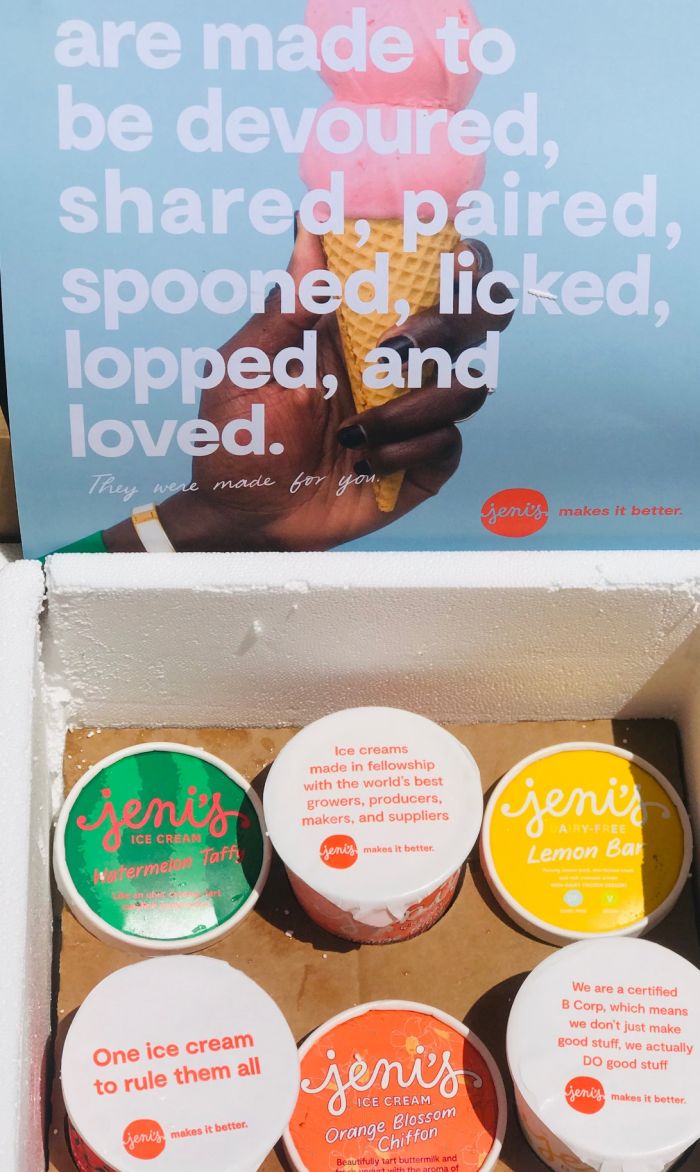 Jeni's now operates 33 scoop shops in 10 cities: Atlanta, Austin, Charleston, Charlotte, Chicago, Cleveland, Columbus, Houston, Los Angeles, Nashville, St. Louis, and Washinton D.C.
Prepacked pints are distributed to over 3,000 stores across the country, and pints can be shipped anywhere in the US via their online e-commerce shop, When you order 4+ pints, your delivery is free.