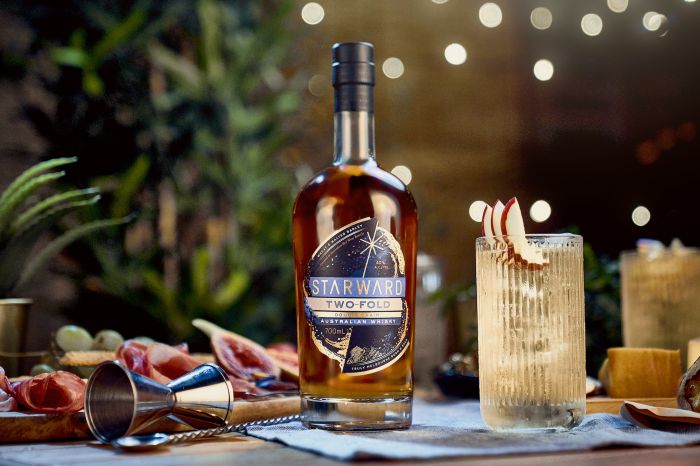 Courtesy Starward
Japanese whiskey, once a fledgling imitation of Scotch that held appeal for only a small number of enthusiasts, has in the past few years attracted a global following of devotees. And so those in the vanguard of the spirits world are looking elsewhere for the next big thing in whiskey. Among a handful of far-flung locales, Australia has emerged as the one most capable of producing world-class whiskeys and has started to garner mainstream attention from abroad. One major reason for the recognition is that top Australian distiller Starward has recently begun making some of its whiskey available in the U.S. for the first time.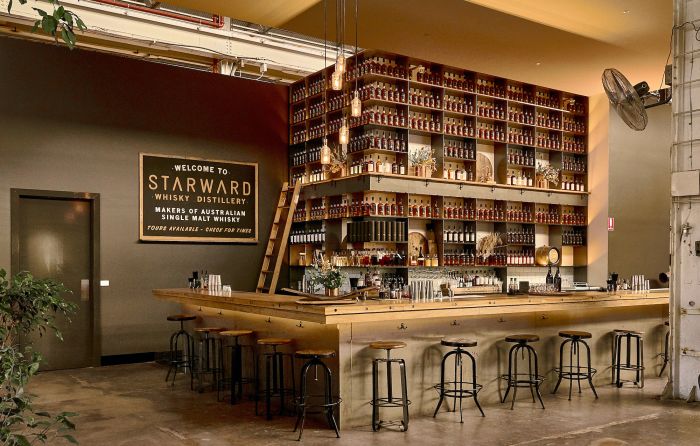 Courtesy Starward
Starward, was founded by the talented David Vitale in 2007 in Melbourne, the foodie capital of Australia, and his whiskey is tailor-made for "a curious, food-obsessed generation." Starward whiskeys are indisputably modern, matured in red wine barrels from some of Australia's most renowned vineyards and wineries, expanding our notions of what whiskey can be, but there's more to it than that. "Our core ethos is built on the foundation of an approachable whiskey fusing old and new," the brand notes. The Old World is represented by using traditional copper stills to produce a classic whiskey, while the maturation methods and above all the attitude is decidedly New World.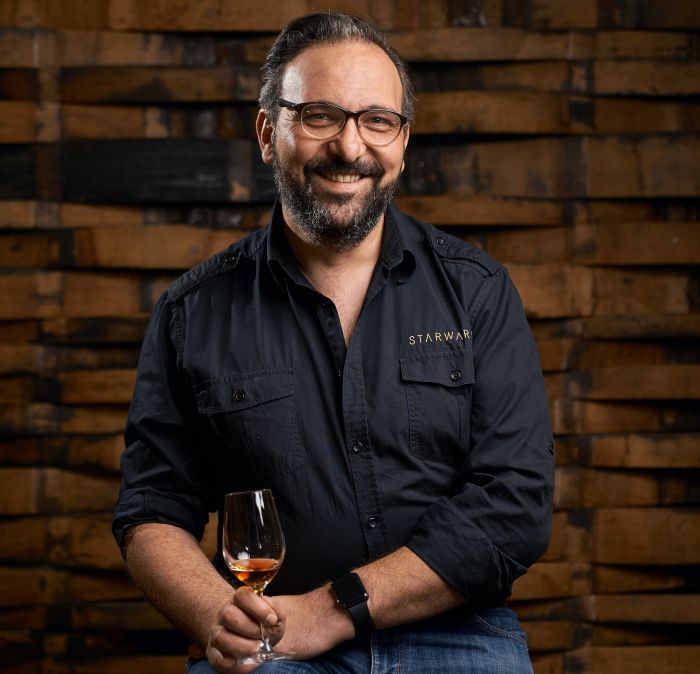 Courtesy Starward
All of the ingredients used to distill Starward are sourced from Melbourne and its surrounding areas, making it a truly local endeavor. While the barrels they use represent a broad cross section of big Australian reds, their favorite are ex-Shiraz barrels from the Barossa Valley—which by their nature, and Starward's minimal intervention / quick turnaround approach, retain much of their original character, which comes through in the flavor and texture of the whiskey. As Vitale and co. have discovered, it holds strong appeal for American connoisseurs, who have long been partial to Australian wines. So does Starward's focus on design; it makes some of the most aesthetically beautiful bottles of whiskey in the world.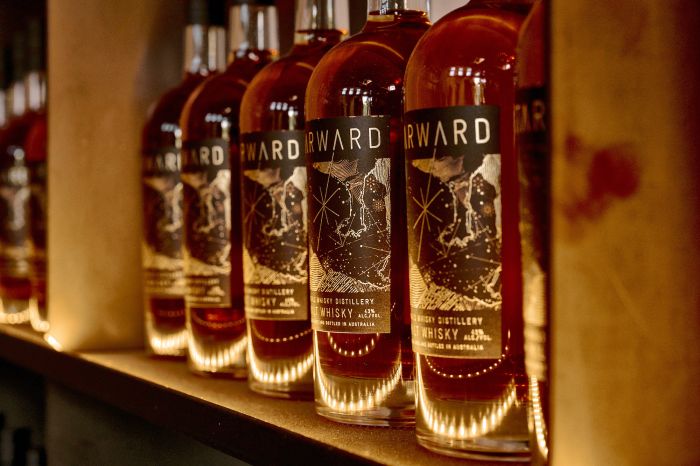 Courtesy Starward
"We've found American drinkers that try our whiskey generally appreciate the distinctive but approachable flavor profile that aging in Aussie wine barrels provides," Vitale tells JustLuxe. "It delivers on the promise of a well-crafted whiskey, but does in a distinctly Australian way." Also in line with a newer approach is that Starward whiskeys are well-suited to cocktails, of numerous kinds, as much as sipping neat or on the rocks. "The fruitiness also brings to life cocktails and mixed drinks in a way that other whiskeys can't," Vitale notes. "Quite often we're riffing of gin and rum cocktails as much as we are classic whiskey cocktails."
All of this goes a long way toward explaining the accolades Starward has received, including being recently named "Best Australian Whisky Innovator" from Icons of Whisky and crowned "Best Australian Single Malt" by the World Whiskies Awards in 2016 and 2017. Starward currently has two expressions available in the United States: Nova Single Malt Whisky and Two-Fold Double Grain Whisky. Since its Australian debut in 2016, Starward Nova, made from 100% Australian malted barley and fully matured in uncharred Australian wine barrels, has won two gold medals at the San Francisco World Spirits Competition for both the "World's Best Craft Distilled Whisky" and the "Best Australian Single Malt Whisky."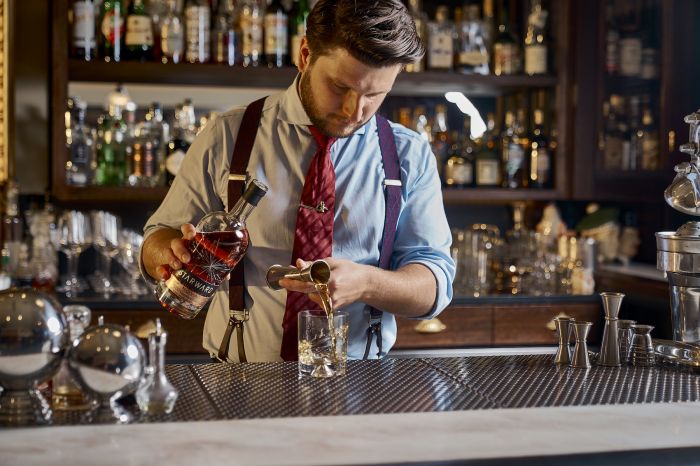 Courtesy Starward
Starward Two-Fold Double Grain Whisky meanwhile brings together two quintessential Australian grains in the bottle: wheat (60%) and malt (40%) from Nova Single Malt. Designed to be the ideal tasting whiskey, the malted barley gives it depth, while the wheat provides an aromatic and dry note; the red wine barrel maturation imparts ripe fruit and spice flavors to round it out. Suggested servings include a highball with soda for the aromatic spicy character to come through, while a Boulevardier cocktail brings out the notes of baking spices, and a Two-Fold and Tonic will "make one start to wonder why they need gin in life."
"When I envisioned Two-Fold, I was inspired by Melbourne's world-class foodie scene," Vitale, explains. "We're obsessed with excellence in all types of food and drink without getting too serious or formal about it. I wanted to create a whiskey for us to enjoy and celebrate alongside our world-class craft beers, wines and amazing food. We found that wheat and malted barley create the perfect backdrop for our red wine barrels to shine both as a neat and easy drinking whiskey but also mixed, in a cocktail or at the barbie – we are Australian after all!" It has already won a World Whisky Award as Australia's Best Blended Whisky.
Here Vitale talks about some of the famed Australian wineries and distilleries which influenced him in embarking on a career of making cult whiskey. Most are open to visitors during the normal course of business, but anyone making a pilgrimage to Australia to sample all of the delicious wines and whiskeys firsthand would do well to make Starward's own industrial chic Port Melbourne distillery and tasting room their first stop.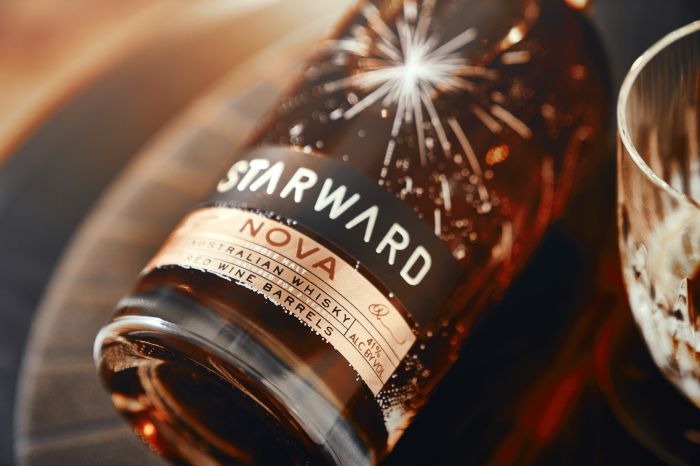 Courtesy Starward
Lark Distillery: "This is where everything started for me. This is the first moment where I was exposed to single malt whiskey and learned that we can make whiskey in Australia as good as any in the world, which was pretty exciting for me. It was so exciting, in fact, that I convinced (founder) Bill Lark to give me a job and work with him for a few years learning how to make whiskey. Therefore Lark has a very sentimental place in my heart from an Australian whiskey standpoint but also as a milestone point in my life."
The thing that Bill Lark did really well was set up an environment where it was okay to share knowledge and be generous with what you learned. He understood clearly that an industry of just one player wasn't going to be an industry for very long. He was very supportive in establishing a lot of the other Tasmanian distilleries early on, the least of which was Sullivan's Cove, which was basically run by Bill and Patrick Maguire for the better part of the first year and a half.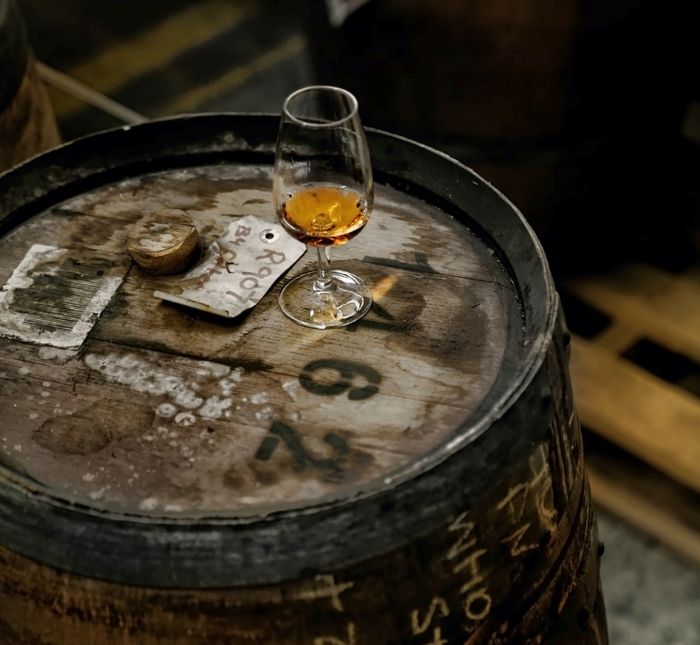 Courtesy Starward
Sullivan's Cove: Sullivan's Cove is a really important part of the Australian whiskey story because they really put Australia on the map in 2014 when they won the title 'World's Best Single Malt Whisky' from the World Whiskies Awards. The saying goes that 'a high tide rises all boats.' That's certainly the case of the award lifting the tide of every single distillery in Australia and giving us an opportunity to not have to persuade people to try our whiskeys anymore. Starward is probably the biggest benefactor in comparison to other distilleries of Sullivan's Cove's World Whiskies Award because we had enough whiskey available and were able to build momentum off the back of that award, and interest in Australian whiskey, so that when people went to retailers, there was an Australian whiskey they could try at an accessible price point."
Nant Distillery: "Nant distillery was instrumental in the Australian whiskey context by building a wonderful visitor experience at their distillery, showcasing to others what kind of impact this could have for distilleries in general. The environment is quite bucolic. It really proves that you can build something that is quite romantic and close to the agriculture of where the barley grows, which has proven to be interesting and exciting for people who visit."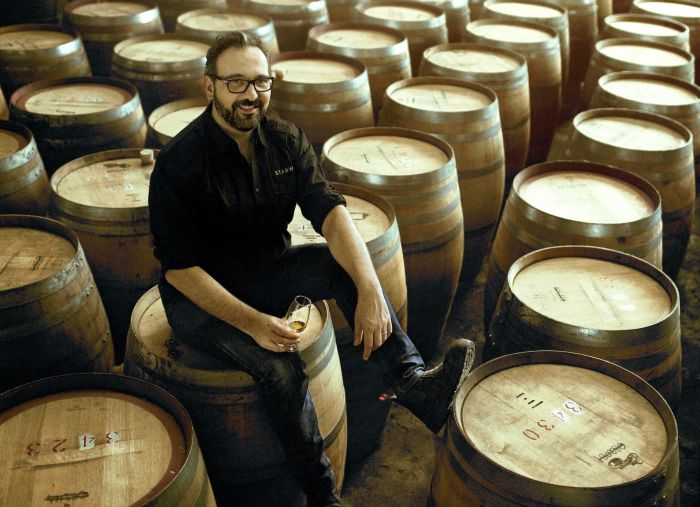 Courtesy Starward
Yalumba Winery: "We wouldn't have Starward today, particularly Nova, without Yalumba Winery and the amazing barrels that they provide us. Early on, we were fortunate to be able to source barrels straight from the winery because they couldn't get rid of them fast enough. The magical thing about Yalumba is that they have their own cooperage, allowing us to speak directly with winemakers about their thoughts on their wood policy. In addition, they gave us access to their barrel coopers to learn more about where they source these barrels and where they were coopered. The level of detail that we can get from these winemakers is next level. The ability for us to work with them to learn how to make great Australian whiskey matured in wine barrels has been an instrumental part of our story."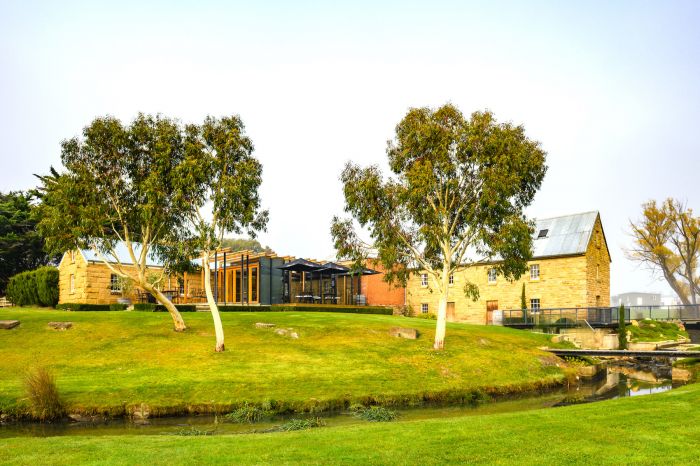 Courtesy Nant Distillery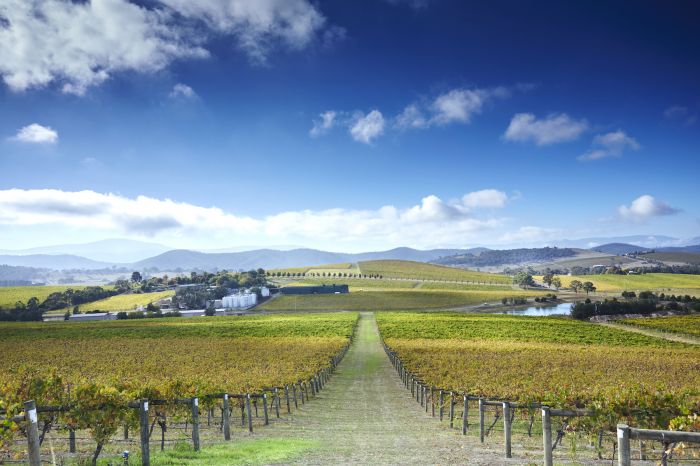 Courtesy De Bortoli Winery
De Bortoli Winery: "The great relationship with our partner wineries also extends, particularly in the state of Victoria, with some of our other partner wineries like De Bortoli. Not all of their big red wines necessarily spend a lot of time in wine barrels, but the ones that do are really quite distinctive and special for us. With Starward being so close to the wine-growing regions, this enables us to be able to have a chat with the winemaker in the afternoon and the next day receive their used barrels at the distillery and immediately fill with our new make spirit to begin the maturation process. That goes for all the local wineries like Pike's, Penfolds, Punt Road and De Bortoli, who have been great partners and have helped us scale up the production of Starward Nova to a level where we can start exporting around the world."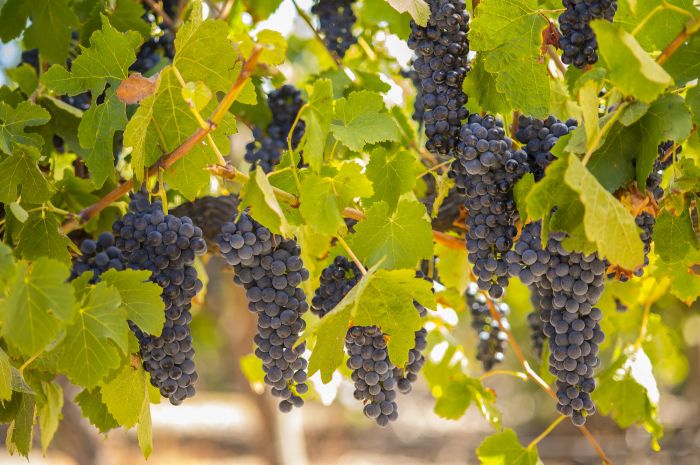 Courtesy Pike's Winery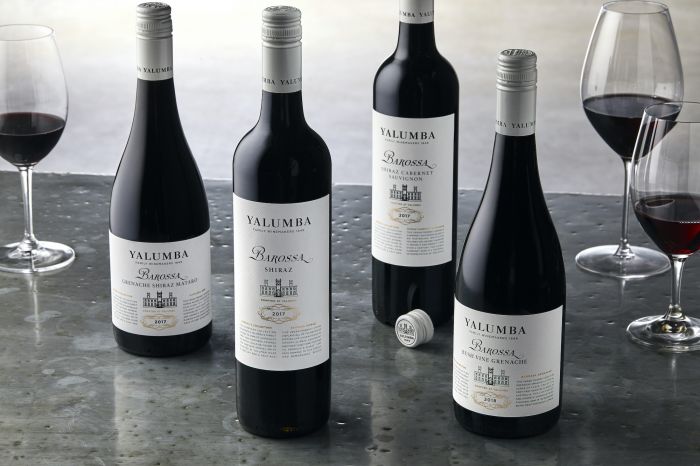 Courtesy Yalumba Winery