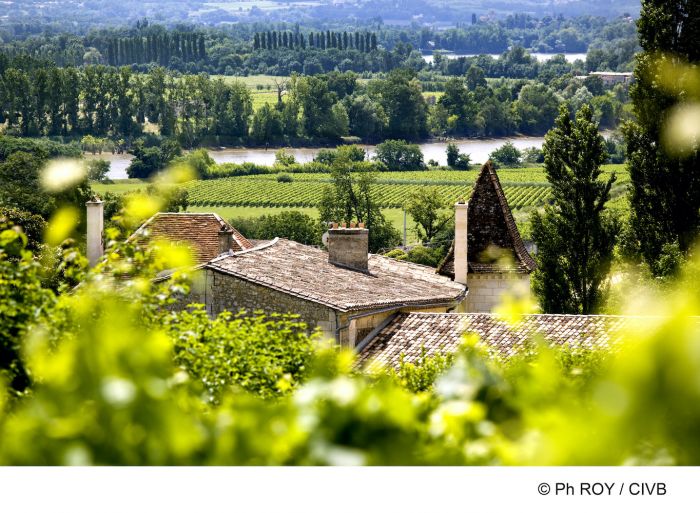 Bordeaux is considered the most popular wine region in the world. It is also the largest at 110,800 hectares of vines. (One hectare is equal to 2.47 acres, about 2.5 times the size of an average football field.) Most wine drinkers are aware of this region of Southwest France, or at least of the varietals cultivated within: Cabernet Sauvignon, Cabernet Franc, Merlot, Petit Verdot, and Malbec. Those lucky to have visited know of its beauty, and of its historical significance: its winemaking provenance dates to the 1600s! Wineries and winemaking processes are passed from generation to generation, making the region rich not only in vinous export, but in cultural depth. Of 5,660 winegrowers, the majority are family businesses.
Adjacent to the Atlantic Ocean and segmented by three waterways, the Garonne and Dordogne rivers and the Gironde, a 50-mile-long estuary flowing northward into the Atlantic, Bordeaux is home to 65 AOC's, (appellations of controlled origin). The designation is similar to what is known in the United States as AVA (American viticultural area). Each is based on terroir, or the effect of climate and terrain on flavor. An AOC designation indicates whether or not a product is true to its location.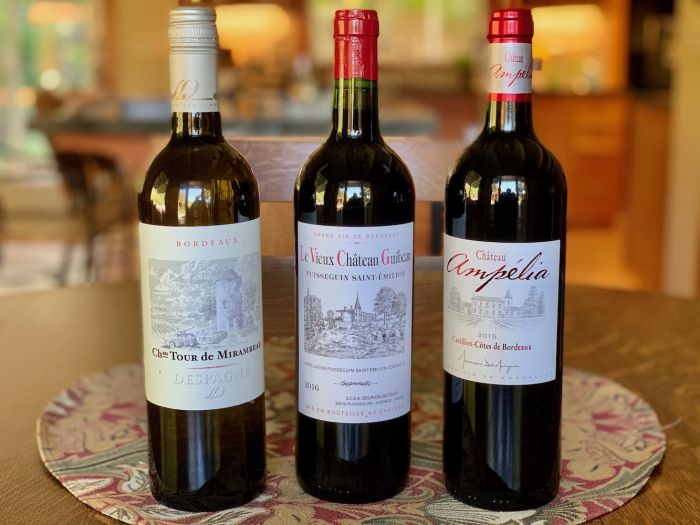 Photo: Fran Miller
It is natural to assume that a French wine might be pricey, yet the majority of Bordeaux wines are priced at an average of around $20 and many are readily available at US retailers. Examples of affordable quality include the $20 Château Ampélia 2015, from Nath. Johnston & Fils. Located in the AOC Castillon-Côtes de Bordeaux, the Johnston family are tenth generation wine merchants (négociants) who have long played an important role in the Bordeaux wine economy. They have been in the business since 1734 and represent classified growths as well as very accessible bottles with proven quality. A cherished family letter from 1804 records an early patron, Marquis de Lafayette, recommending their wine to General McHenry, George Washington's aide-de-camp!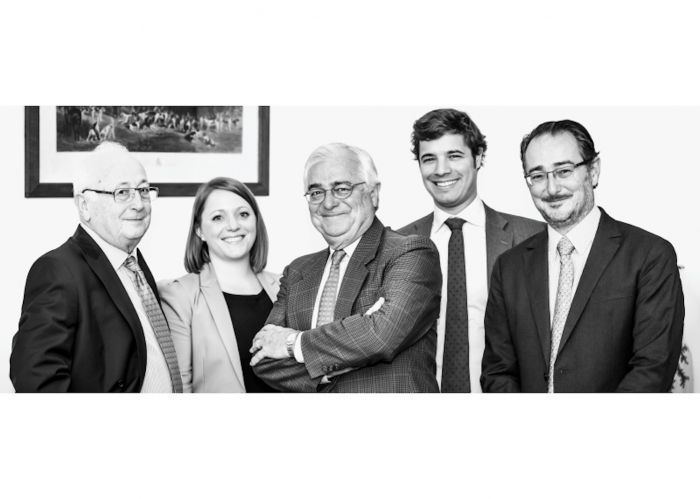 The Johnston Family
Le Vieux Château Guibeau 2016, from Brigitte Destouet and family, is a $30 gem from AOC Puisseguin-Saint Émilion. Brigitte's father mentored her in viticulture and winemaking, though she credits her grandfather for teaching her how to taste wine. She lives at historic Château Guibeau and shares winery duties with her husband Eric and their three children.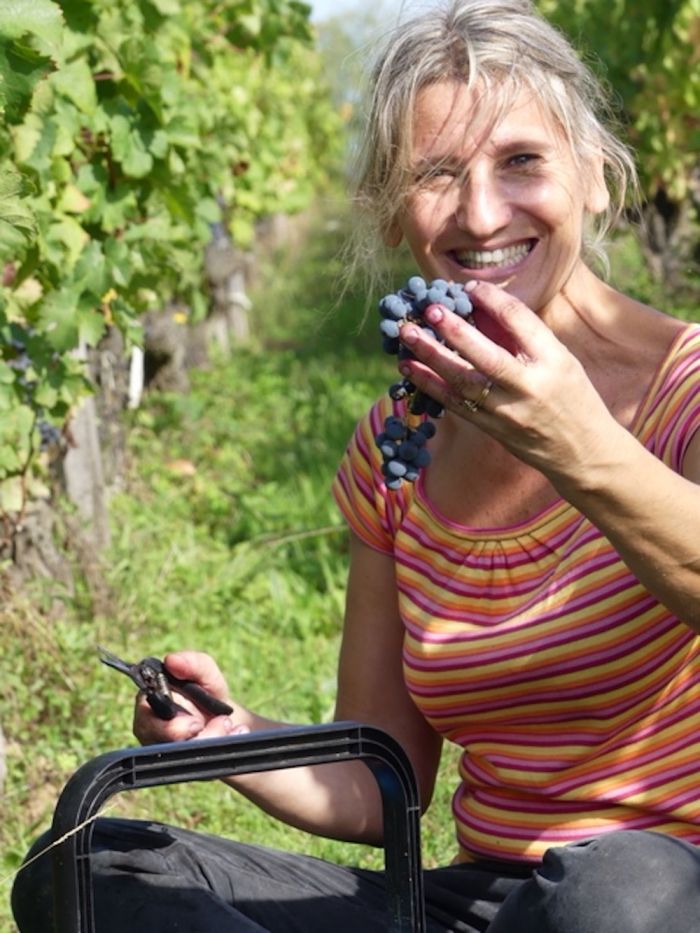 Brigitte Destouet
For a mere $15, experience a lovely white Bordeaux wine with Château Tour de Mirambeau 2019, from Basaline Despagne in AOC Entre-deux-Mers. The Despagne family owns three estates, including Château Tour de Mirambeau, and their wines are sold in more than 25 countries.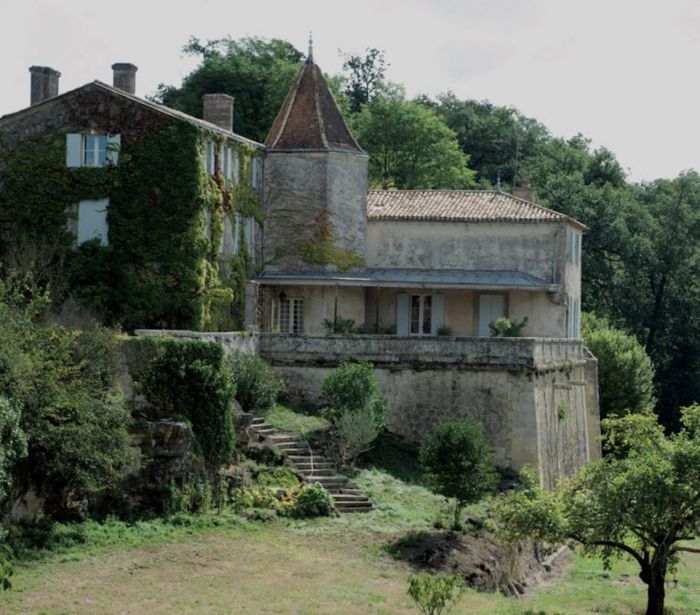 Despagne, the Châteaux
For a deeper dive into the wines of Bordeaux, visit the Vins de Bordeaux website where you can find help in selecting a wine, explore appellations and tour routes, find pairing menu items, and learn how to properly store your bottles. The interactive site will even propose the best wine for your current mood and pair it with a great playlist compliments of Wine Tunes.
A Votre Santé!
Photos courtesy of Vins de Bordeaux unless otherwise noted