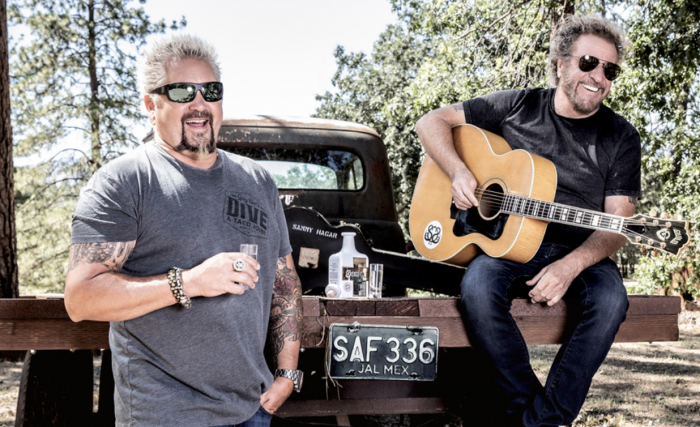 Legendary guitarist, singer and songwriter Sammy Hagar and Emmy Award-winning chef, television personality and restaurateur Guy Fieri have been friends for years. Fieri has been known to get up on stage at Hagar's concerts and shoot a party canon out into the audience.
"Guy has always been a tequila lover and when he approached me about creating a tequila together it was perfect timing," Hagar said in an interview.
Working together with Juan Eduardo Nuñez, a third-generation master distiller from the El Viejito Distillery, in Jalisco, Mexico, these three amigos created Santo Tequila Blanco's proprietary recipe.
Hagar has a history of making world-renowned tequila and rum. Fieri is known for his world-famous taste buds in preparing the perfect dish, and Nuñez's award-winning craftsmanship brings to life the Santo spirits portfolio. Both the Santo Tequila Blanco and the Santo Mezquila are made from 100 percent Blue Weber agave. The Santo Mezquila is the only handcrafted artisanal mezcal from Espadin agave and tequila.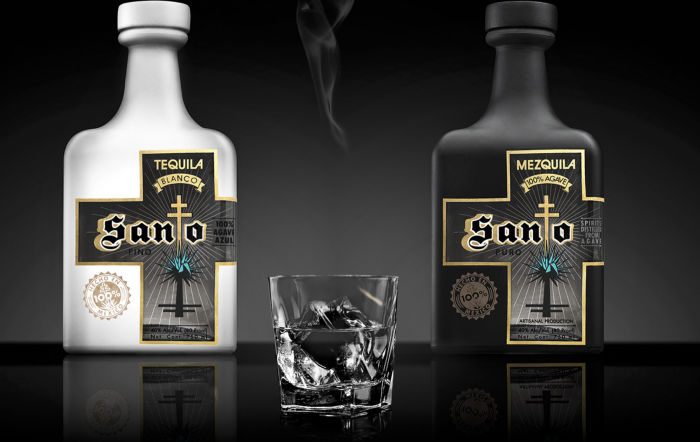 Santo Spirits
Just in time for the holidays, Santos Spirits has debuted some festive holiday cocktail recipes for Covid-weary imbibers to get into a festive spirit. Made with Santo Mezquila and a sinfully smooth Santo Tequila Blanco, both are packed with autumn spices and earthy flavors
The initial bite of the Santo Mezquila is a mellow balance of agave flavor with layers of smoky and herbal essence with a sweetness on the finish. Santo Tequila Blanco is not over distilled, it's sweet, clean and crisp.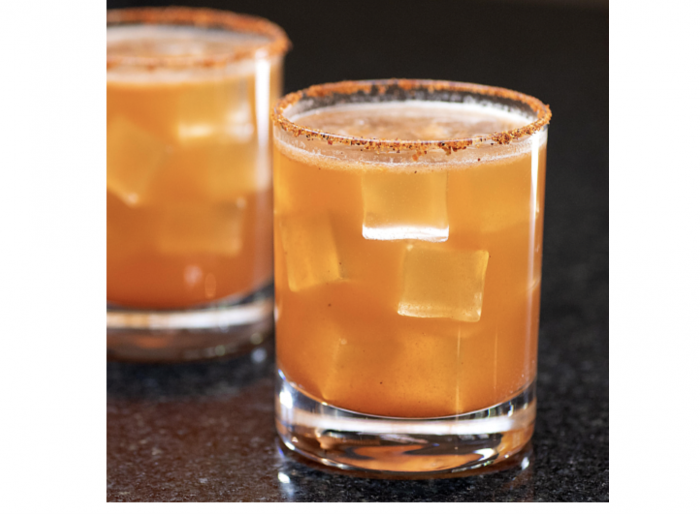 Santo Spirits
Guy Fieri helped create a new cocktail recipe - Fiery Fieri with Santo Mezquila. It's a blend of tequila and mezcal spiced up with Guy Fieri's Bourbon Brown Sugar. This cocktail combines the smooth, subtle flavors of agave with a sweet smokiness, creating a brand new taste revelation. This drink will turn any evening up a notch.
Ingredients for a Fiery Fieri:
2 oz Santo Mezquila
1 oz Agave Nectar
1.5 oz Fresh Squeezed Lime Juice
0.5 oz Guy Fieri's Bourbon Brown Sugar BBQ Australian Aromatic Bitters
Garnish: Chipotle Chili Sugar Rim
Preparation:
Rim 10oz glass with chipotle chili sugar blend, fill with ice and set aside. Fill mixing glass 2/3 with ice and add Mezquila, agave nectar, lime juice, BBQ sauce, and Australian bitters. Cap mixing glass with shaker tin and shake vigorously for 10-15 seconds. Strain contents from shaker tin into rimmed 10oz glass and serve.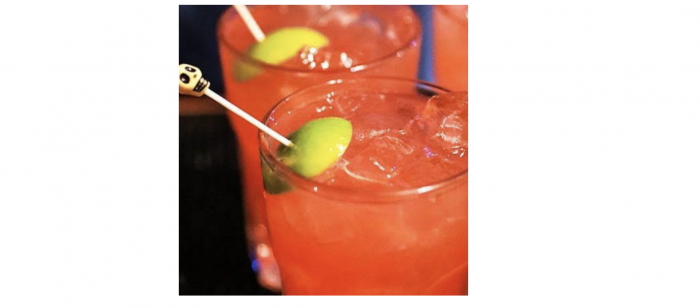 Santo Spirits
The Redemption is an ideal cocktail to sip during the holidays to get anyone in a festive mood. Made with Santo Tequilla Blanco, the recipe combines blood orange soda as a floater on top. The citrus fruit satisfies those with a sweet tooth, and the orange and red color is festive looking and appealing to serve and sip.
Mix the following ingredients:
2 oz. Santo Tequila Blanco
1/2 oz. PAMA Pomegranate Liqueur
1 oz. House-made fresh lemon sour
1 1/2 oz. Clementine and Peach flavored sparkling soda
1/2 oz. Blood orange soda (floater)
Preparation:
Combine all ingredients but the blood orange soda in a shaker. Shake and strain over a tall rocks glass filled with ice. Add floater of blood orange soda. Garnish with a slice of blood orange on a festive skewer.
Santo delivers the party to you to enjoy while watching your favorite show, or sitting down to a holiday meal. The classic bottles also make great gifts for others. Purchase two of more bottles of Santo spirits and receive a free gift and free shipping.