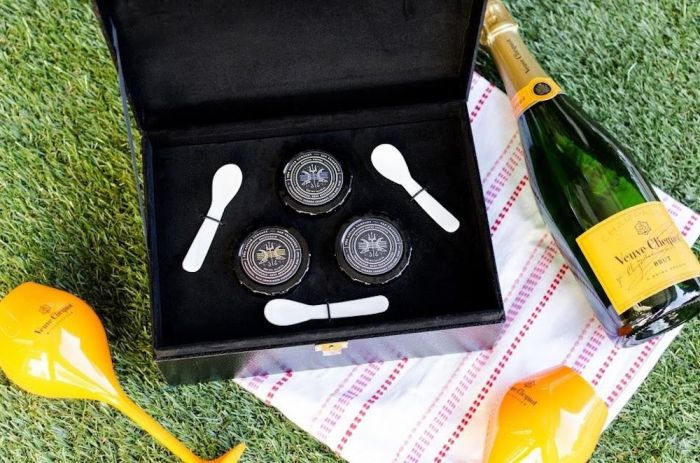 Photo courtesy of The Caviar Co.
The holiday season is officially upon us. And after such a crazy year 2020 turned out to be, I personally can't wait to go into full gift-giving mode. As a foodie, I believe there's no better way to show the people I love how appreciated they are – and how much I've missed being away from them this year.
To celebrate the season, I've rounded up my favorite gifts for every type of foodie in your life.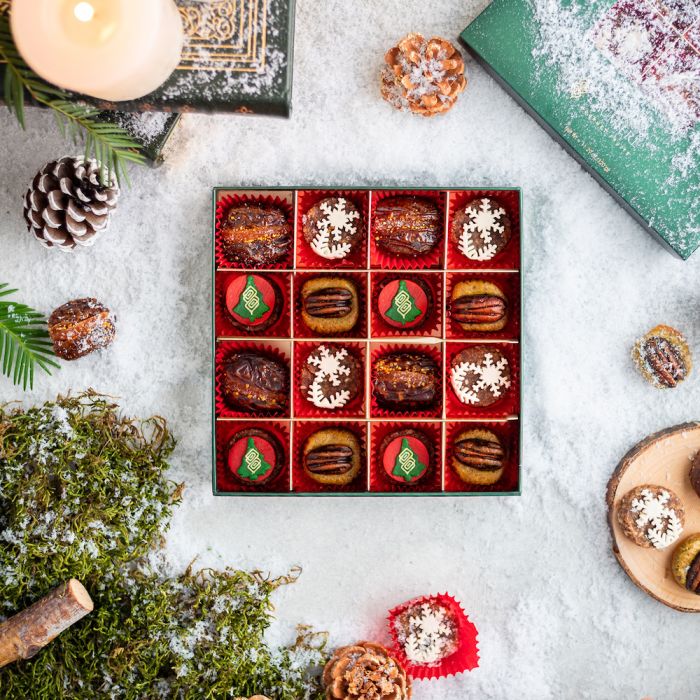 Photo courtesy of Laumière Gourmet Fruits
For the One With the Sweet Tooth
Laumière Gourmet Fruits: With an array of premium artisan dried fruit-based products to choose from, Laumière is on a mission to blend gourmet excellence with a healthy lifestyle. Their holiday gift boxes are an elevated departure from the standard box of chocolates, featuring a selection of bite-sized treats in flavor combinations such as almonds, coconut and dates; pecan, pistachio and apricot; and dates with candied orange peel. Plus, all ofLaumière's products are 100% natural and made with no added preservatives, refined sugars or additives.
McCrea's Caramel Advent Calendar: There's no better way to count down to Christmas. This beautiful advent calendar gives off vintage storybook vibes, painted with charming woodland creatures in a holiday shopping scene painted byNew Hampshire artist, Cindy Hendrick. But what's even sweeter is the surprise inside – 12 flavors of mouth-watering caramel, one behind each of 24 doors in the countdown to Dec. 25. What's more, McCrea's Candies uses fresh ingredients to deliver smooth, unexpected flavor combinations. The treats contain only butter, sugar, cream, and real food flavorings such as fresh ginger, organic, fair trade coffee, and sprigs of rosemary, the caramels are gluten-, nut-, and soy-free.
Hillards Hanukkah Bark: Nothing says the holidays like peppermint bark. And this selection from Hillard's doesn't disappoint. Named one of Oprah's Favorite Things in 2018, this limited-edition blue and white holiday bark is made with Hilliard's signature dark and smooth white chocolate, flavored with a touch of natural peppermint oil to enhance the chocolate flavors and topped with crushed bits of Hilliards specially made blue peppermint candy. It comes beautifully packaged in a hand-carved wooden, holiday keepsake box making it two gifts in one.
Michael's Mandel Bread: If you're looking to support small businesses this holiday season, I have to recommend Michael's Mandel Bread, a Miami-based gourmet sweet bread company that happens to be located right in my own neighborhood. Started by Michael, a general contractor turned food entrepreneur, this soft, cookie-like bread is unlikely any baked good you've ever tasted (think biscotti meets pound cake).It is great with coffee, milk and even as a topping on your favorite ice cream.
Doughup Cookie Dough: This deliciously edible cookie dough is the perfect gift for the kids (or kid at heart), available in a range of yummy flavors like cookies and cream, smores and classic chocolate chip. You can safely eat it raw (who doesn't love a spoonful of cookie dough?) or heat up in the oven for 10 minutes for some warm, crispy cookies that are as good as homemade. What's more, part of Doughup's brand mission is to support mental health and addiction recovery awareness, so you know your purchase goes to support a great cause.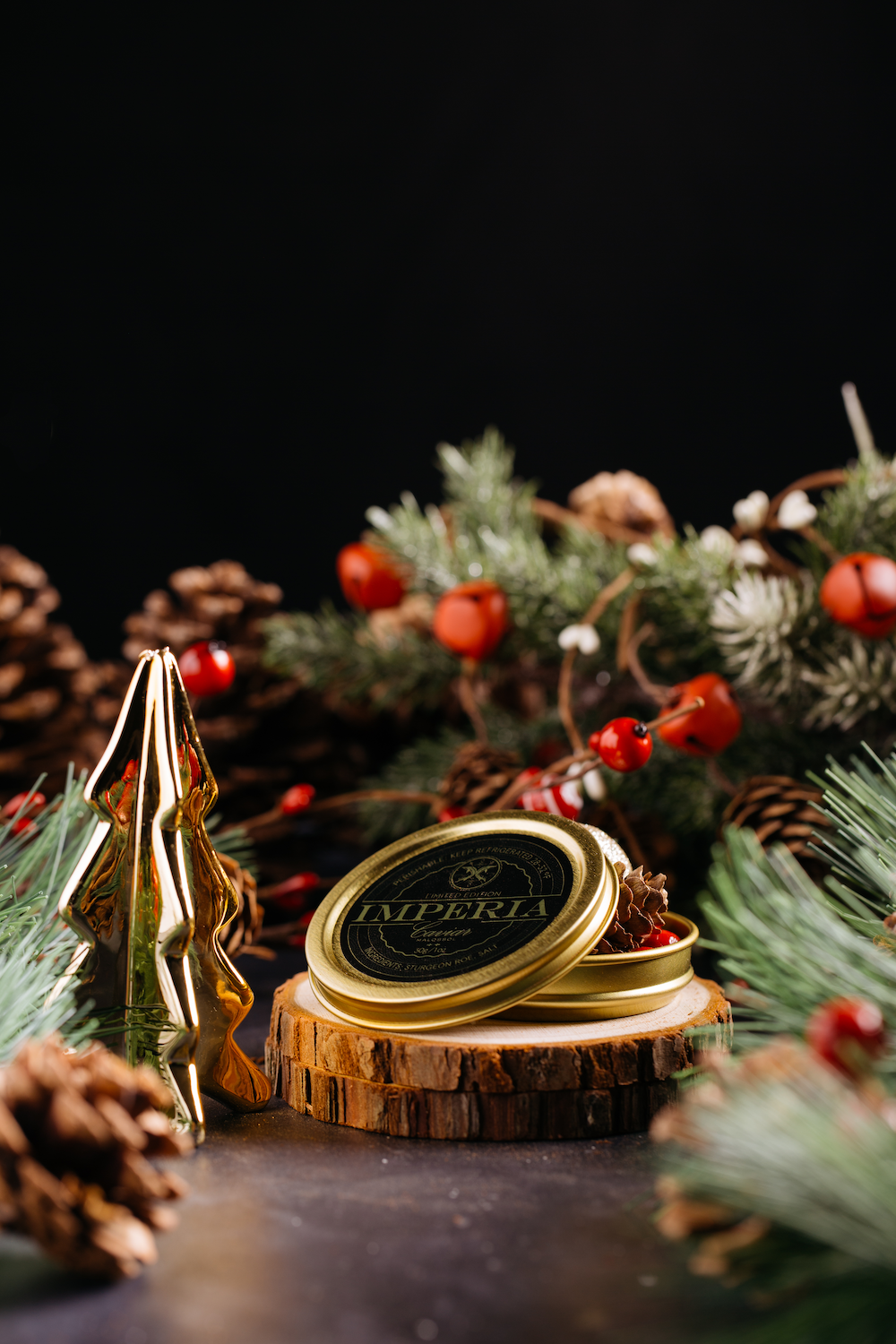 Photo courtesy of Imperial Caviar
For the Caviar Lover
From soft scrambled eggs to pasta, caviar instantly adds a bit of luxury to any meal. But only recently have consumers been able to this luxe ingredient outside five-star restaurants. If you want to surprise the foodie in your life with some premium caviar this holiday season, here are two brands I'm recently loving.
Imperia Caviar is a direct-to-consumer caviar club sourcing from sustainable farms located in the Caspian Sea and the Amu Darya River. They offer two types of caviar – a milder, buttery Kaluga sturgeon hybrid and nuttier, briny royal osetra sturgeon caviar that stands up to heavier cream sauces and meat.
The Caviar Co. (pictured at the top of this post) is a San Francisco-based purveyor of fine caviar that's committed to sustainable farming methods that avoid impacting the wild sturgeon species. They have a selection of beautiful gift boxes for the holiday season, along with an array of cooking classes and virtual events to enhance the luxury experience. All you need is the champagne!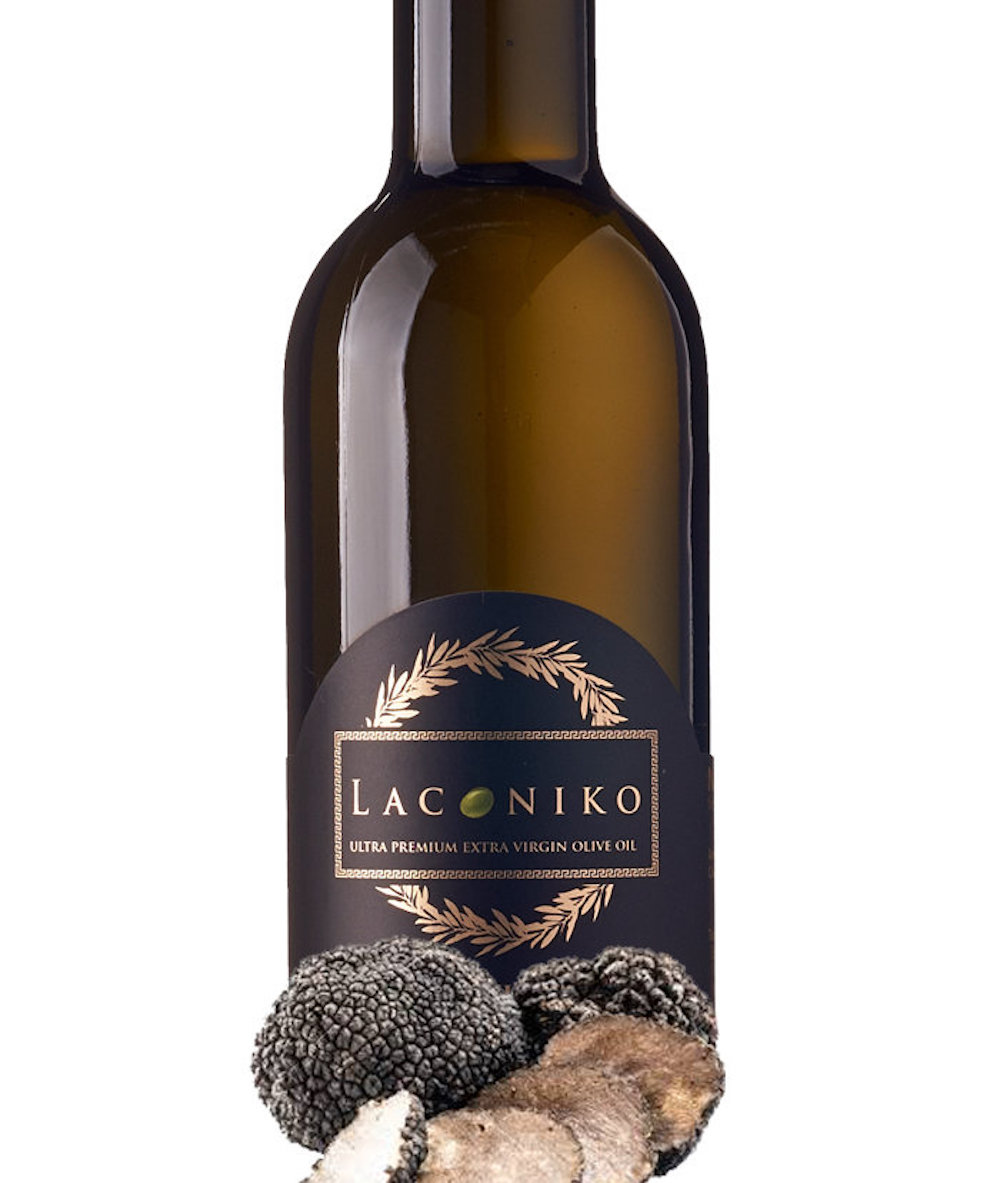 Photo courtesy of Laniko
For the Truffle Lover
Laniko Black Truffle Olive Oil: Laconiko is a boutique 4th generation, family-owned Greek extra virgin olive oil company, based in Manassas, Virginia. The brand's Black Truffle Olive Oil takes any dish to the next level – great on pasta, burgers, pizza, steaks, chicken, but on veggies, fries and popcorn as well. Foodies will appreciate its healthy, high polyphenol olive oil not only due to its extremely high polyphenol content but also as it is organically cultivated in a European Union designated Natura 2000 site, which ensures the estate is protected from environmental contaminants and pollutants.
Truffle Shuffle Balinese Truffle Salt: Add a layer of sophistication to any dish with this truffle-infused salt by California-based Truffle Shuffle. The creation of chefs Jason McKinney and Typer Vorce, this blend combines pure Balinese sea salt with the finest summer truffles. Use as a dry rub, or sprinkled on top of french fries or popcorn. I'm also a fan of the brand's truffle honey, which pairs amazingly with a wide range of cheeses or even drizzled on top of ice cream.
Photo courtesy of Certified Angus
For the Griller
Give the gift of premium meat this holiday season with a box from Certified Angus Beef, an Ohio-based company known for offering premium selections of beef with mouthwatering flavor, tenderness and juiciness. I'm a big fan of the brand's Filet, Ribeye & Strip Collection, which includes four 12-oz. strip steaks, four 8-oz. filet mignons and four 12-oz. ribeyes.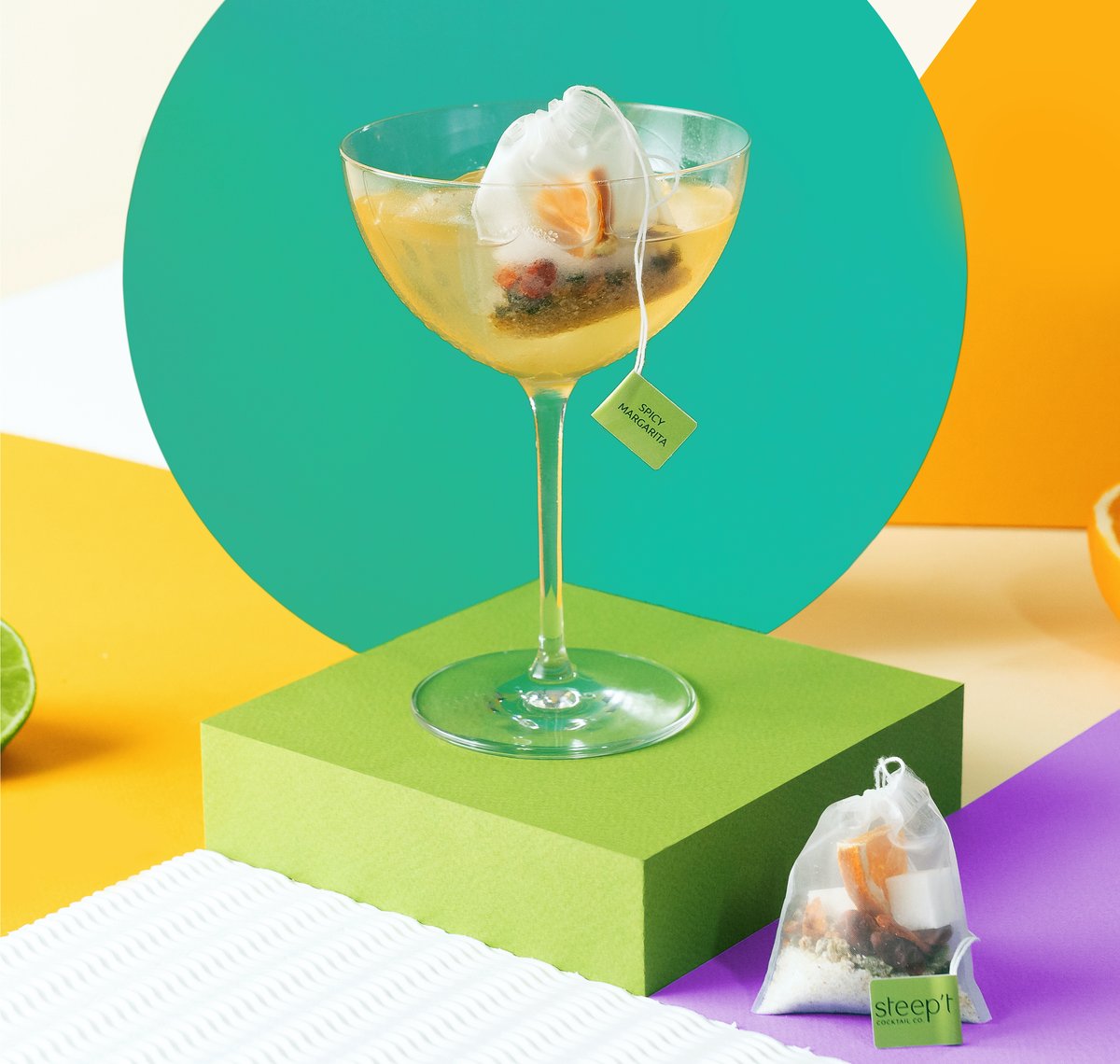 Photo courtesy of Steep't
For the cocktail lover
2020 has left most of us in need of a cocktail (or two). For anyone on your list who enjoys a good libation, here are three brands I recommend:
Steep't Cocktail Company: It's the cocktail-in-a-teabag you never knew you needed, but trust me, you do. That's right, this brand has created craft cocktails in teabag format – just steep in alcohol and water and you have a delicious restaurant-quality cocktail in under two minutes. Offering three delicious flavors, including Spicy Margarita, Old Fashioned and Skinny Spicy Margarita, Steep't products are made of all-natural powders and extracts from the dehydrated fruit to create a cocktail in the time it takes to pour a glass of wine.
Simple Goodness Sisters: Another option I love, this brand grows farm to bar drink syrups for people who want to make a great tasting drink at home, with minimal effort. These drink syrups are bright, complex, and fresh from the farm and the forest. With unique flavor combinations like rhubarb Vanilla Bean and Berry Sage, each ingredient is sourced hyper-locally with high quality and ethical standards, and many are grown on the owner's family farm, carefully tended to with sustainable farming practices. I also love that Simple Goodness Sisters support other female farmers, use recyclable packaging and doesn't use chemical preservatives or dyes.
Drinks by the Dram's Premium Gin Advent Calendar: Perfect for the gin lover on your list, this beautiful calendar features 24 gin minis from a selection of the world's best craft brands including Four Pillars Bloody Shiraz Gin, Hendricks Lunar Gin and Bathtub Gin.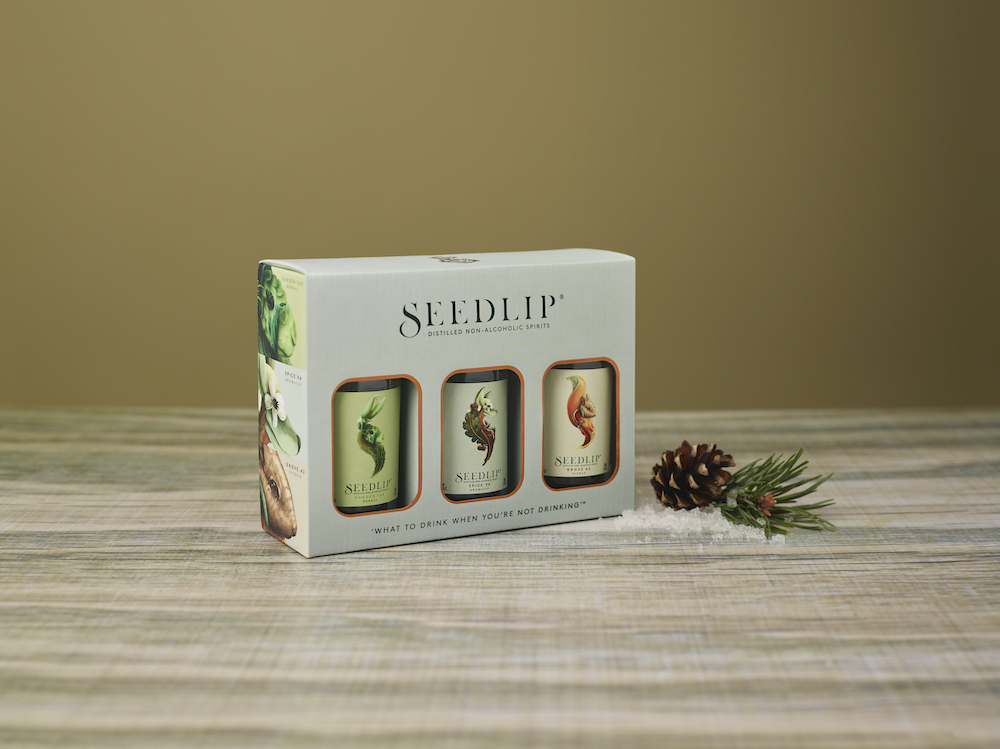 Photo courtesy of Seedlip
For the One Who Isn't Drinking
Seedlip is the world's first distilled non-alcoholic spirit, solving the ever-growing dilemma of 'what to drink when you're NOT drinking'. The brand's Holiday Trio Bundle allows you to enjoy refreshing cocktails – without the alcohol. Flavors include Spice 94 (an aromatic blend of Jamaican allspice berry and cardamom with a bright citrus finish); Garden 108 (floral blend made with garden herbs, handpicked peas and home-grown hay) and Grove 42 (a complex botanical blend of bright citrus-forward flavors). Pour over ice or mix with your favorite non-alcoholic drink like ginger ale or sparkling water.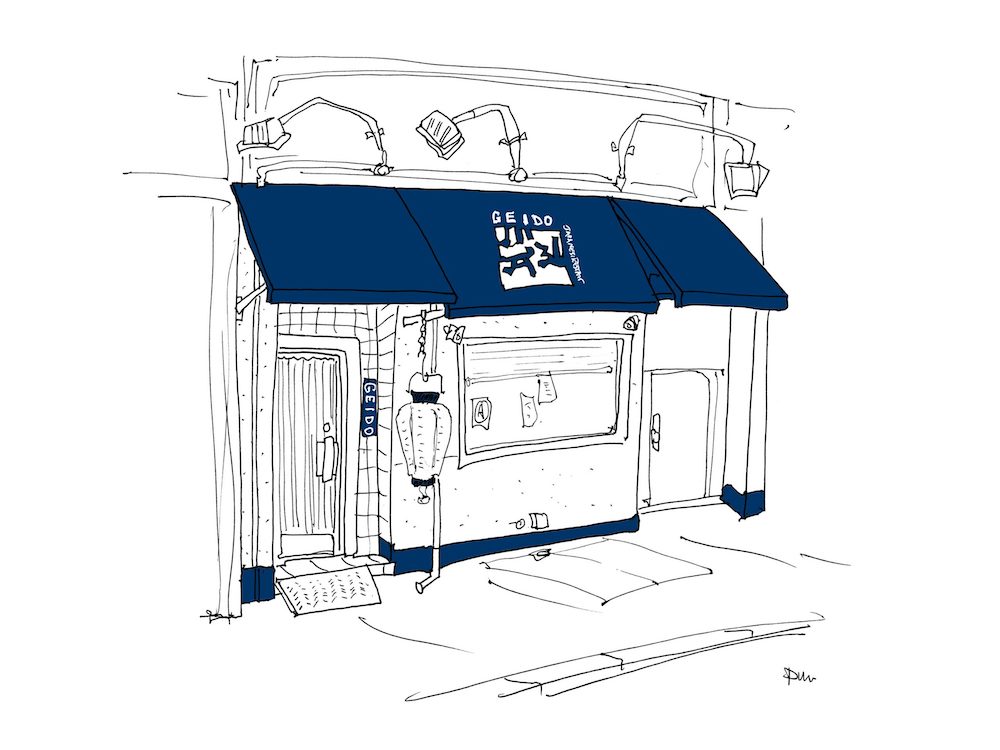 Photo courtesy of John Donohue; AlltheRestaurants.com
For the Foodie Who Has Everything
A Fine Art Print of Their Favorite NYC Restaurant: In 2017, John Donohue set out to draw every restaurant in New York City. The former New York magazine editor turned artist sketched uptown and down, drawing classics like J.G. Melon by standing on the sidewalk, pen in hand. Restaurant critic Adam Platt called him "the Rembrandt of New York City's restaurant facades." For the foodie on your list who has everything, pick up one of Donohue's signed limited-edition prints to commemorate the site of a first date or engagement, a memorable trip to New York, or a favorite neighborhood joint. I recently gifted my brother a print of one of his favorite spots in Harlem. This is truly such a fun and thoughtful way to celebrate and reminisce about those wonderful restaurant experiences we all can't wait to have again.