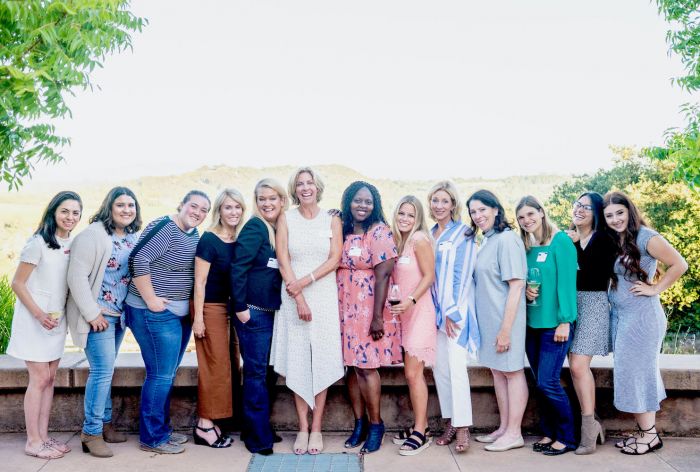 Judy Jordan, center, and the women of WG Edge
After having successfully built and sold Sonoma's popular J Vineyards & Winery, Judy Jordan found herself ready for a new adventure. The Stanford grad and geologist established J Vineyards at the age of 27 and nurtured the tremendously successful business for 30 years before selling to E&J Gallo. For her second act, she is fulfilling a long-held dream: to dedicate her time, expertise, and resources for the greater good.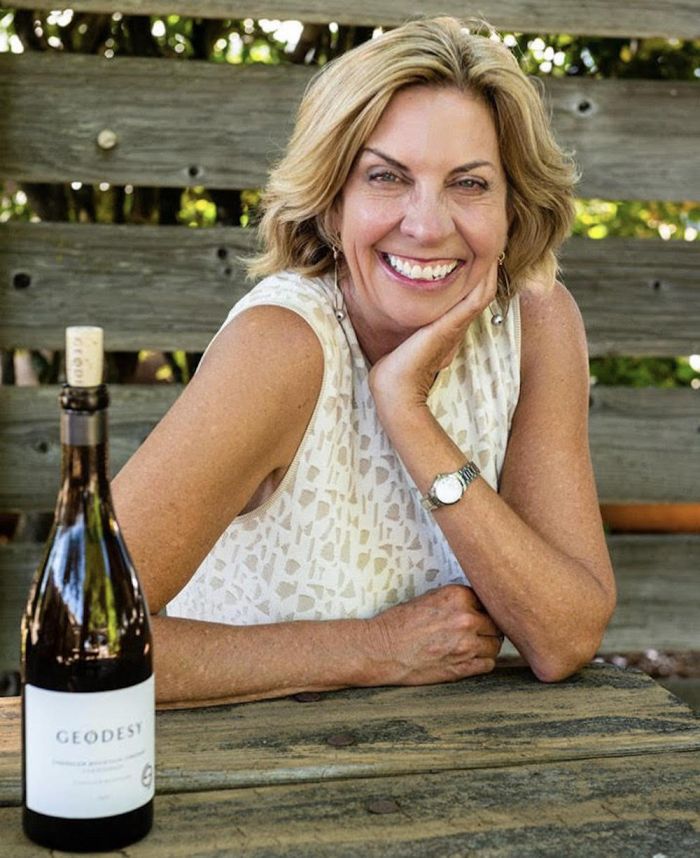 Judy Jordan
In gratitude for the local ag community that has been central to her family's life since she first arrived in Sonoma County, Jordan founded the WG Edge program - Women Gaining an Edge. The program goal is to advance young women and increase their ability to lead and impact the community, carrying on the agricultural legacy of Sonoma County. WG Edge connects participants to a multigenerational, culturally diverse network of 'Women Gems,' local women leaders who inspire, guide, and open doors. Participants receive scholarship awards to study at Santa Rosa Junior College (SRJC).
"Generations of farmers and ranchers have enriched our land and communities," said Jordan. "But recent economic and environmental hardships have made the lifestyle more daunting for their children. I feel passionately that if we can root them here - through education, a strong network, and internships - they will be able to carry on the ag legacy we inherited."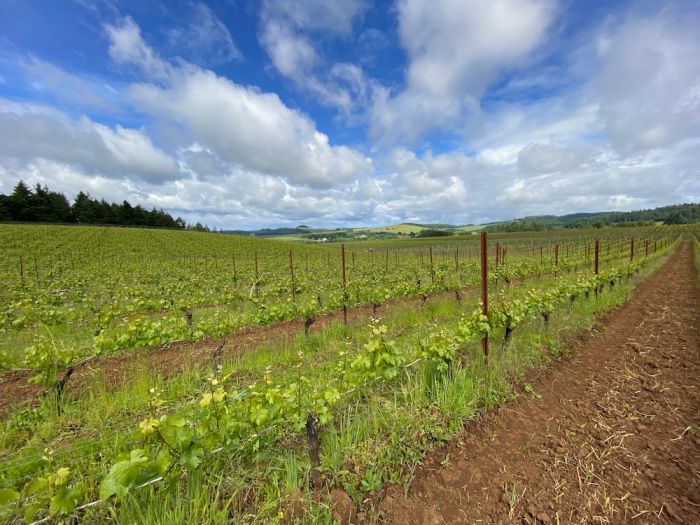 Eola Springs. Photo by Scott Zapotocky
To fund the program and to allow it to be self-sustaining, Jordan started a new wine business - Geodesy Wine - one in which she challenged herself by learning about a new wine region. Geodesy wines are made with grapes from three sustainably farmed estate vineyards: two heritage sites in Oregon's Willamette Valley (Chehalem Mountain Vineyard and Eola Springs Vineyard) and a mountain ridge-top vineyard in Napa Valley (Sage Ridge Vineyard), each with all the makings of world-class sites: diverse soils, complex aspects, and elevation.
Crafted by winemaker Megan Baccitich and winegrower Scott Zapotocky, the Geodesy wines include Eola Springs Vineyard Chardonnay, $75, Eola Springs Vineyard Pinot Noir, $80, Chehalem Mountain Vineyard Chardonnay, $75, Chehalem Mountain Vineyard Pinot Noir, $80, and Sage Ridge Vineyard Red Wine, $175.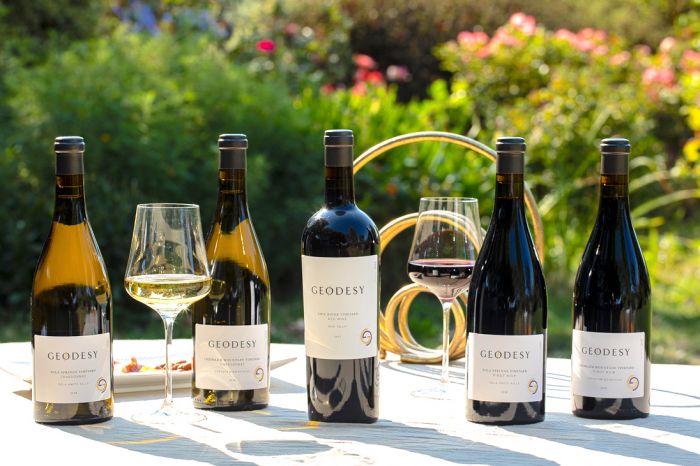 Geodesy line-up. Photo by MJ Wickham
And make no mistake, these are first-class wines, and not simply charity cases. Trained and tutored under Paul Hobbs, Baccitich and Zapotocky utilize classical new-world winegrowing and winemaking techniques, balanced with creative artistry to make memorable wines. In the vineyards, Zapotocky uses a site-specific, block-focused, sustainable approach. He and his team are observers, relying on what the land and vintage tells them, supported by technology, data, time, understanding, and experimentation. Baccitich translates vintage expectation and site expression into traditional winemaking with creative touches. Her vision is ethereal, entailing full ripeness with fruit at the center, balanced with earthiness, light oak, and acidity.
Great wines, and an even greater cause. Geodesy Wines checks all the boxes.
Photos courtesy of Geodesy Wines