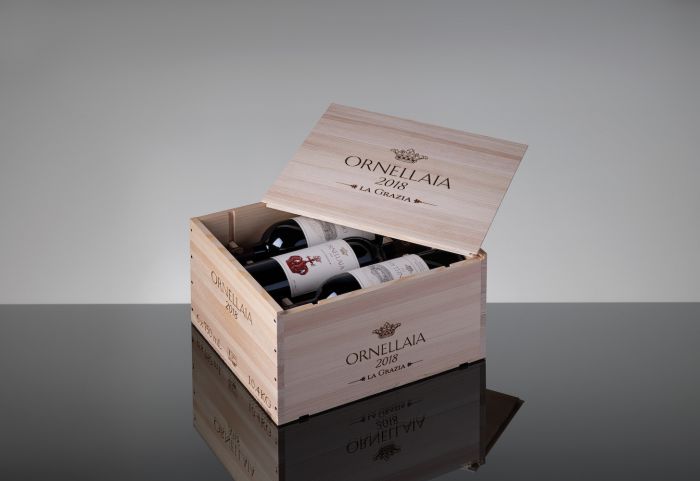 Ornellaia. The mere mention makes wine aficionados swoon. Since its first vintage in 1985, this iconic Italian wine has been considered one of the top red wines in all of the world. Elegant and graceful, lively and expressive, the Super Tuscan can be found on nearly every wine collector's wish list. The winery's soon to be released 2018 vintage is particularly alluring. "Synergy and interaction among the varied terroirs on the estate created proportion and complexity," said Ornellaia estate director Axel Heinz. "The outcome is a rounded and silky wine in which all the elements blend together in an expression of grace and beauty."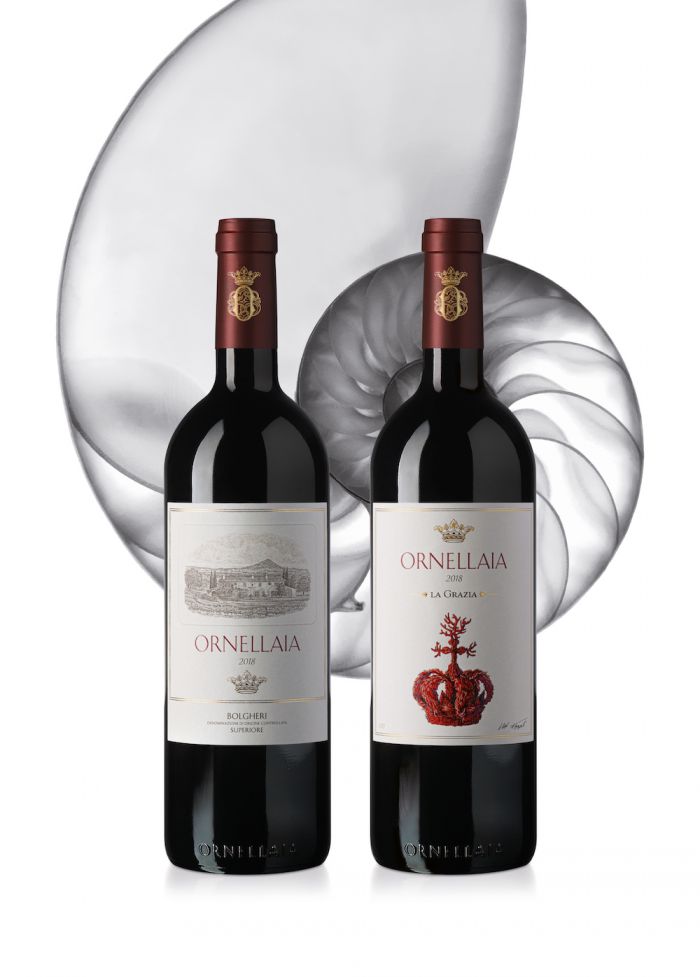 Consistently ranked among the top Italian estates by Wine Advocate, Wine Spectator, James Suckling, Antonio Galloni, Bruce Sanderson, and the Italian Wine Guides Gambero Rosso, Espresso, and Veronelli, Ornellaia was originally established in 1981 by Marchese Lodovico Antinori in a region along the Tuscan coast (Bolgheri) not traditionally known for grape cultivation. The discovery in the 1980's of the region's potential - especially for growing Bordeaux varietal grapes - fueled a Super Tuscan revolution for which Ornellaia reigns supreme. In 2001, the 1998 Ornellaia was declared 'Wine of the Year' by Wine Spectator. In 2011, the German publication Der Feinschmecker awarded Ornellaia its most sought-after award, the 'Weinlegende.'
Photo: Alexandra Korey
Owned by the Frescobaldi family since 2005, Ornellaia is equally well known by both wine and art collectors for its unique Vendemmia d'Artista program in which the exclusive character of every vintage is celebrated artistically. Each year, starting with the release of Ornellaia 2006 in May 2009, a contemporary artist crafts a site-specific artwork and a set of limited-edition labels inspired by a word chosen by Heinz to describe the personality of the new vintage. For 2018, Belgian artist Jan Fabre was selected to interpret 'La Grazia.' Employing his trademark style, Fabre created dramatic red coral sculptures that top three Salmanazars (9 liters): A Candle of Mercy, The Crown of Kindness, and The Heart of Virtue.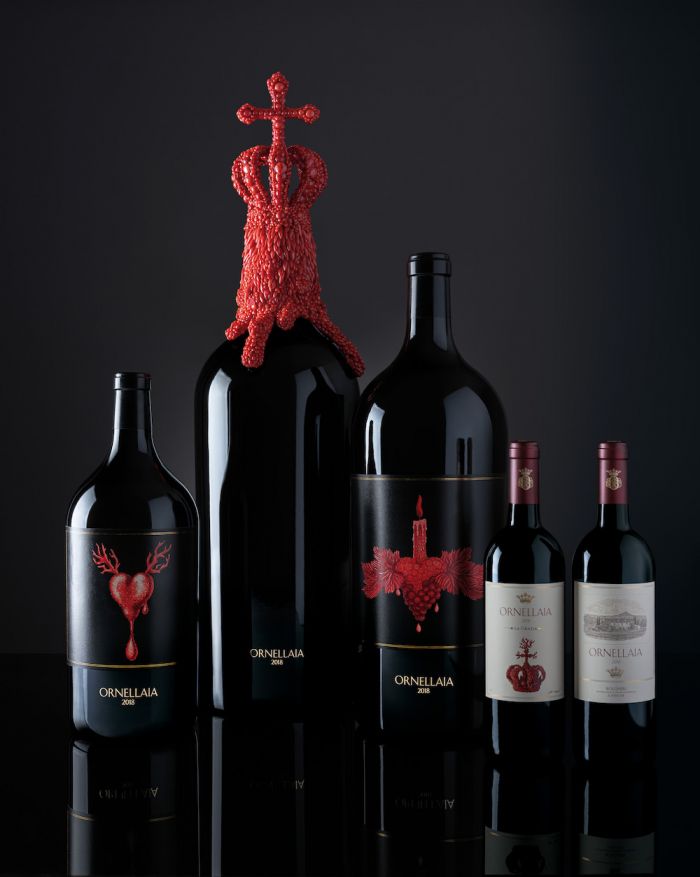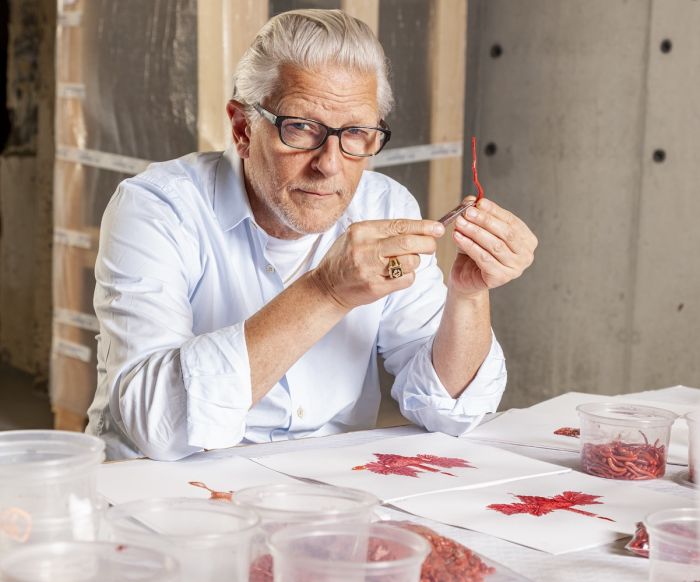 Jan Fabre
"I believe that art should conciliate ethical values and aesthetic principles," said Fabre. "For this reason, I decided to use forms such as the heart, crown, candle, and wings in the sculptures for Ornellaia 2018. These are symbols of passion, virtue and purity, which come alive by means of twigs and red coral pearls; in A Candle of Mercy or The Heart of Virtue they liquefy, like the melting grace of Ornellaia wine."
A label styled by Fabre is featured on one of the six 750ml bottles in every case of Ornellaia. As in previous years, the project includes a limited edition of 111 large-format bottles (100 Jeroboams - 3 liters, 10 Imperials - 6 liters and 1 Salmanazar - 9 liters) which are numbered and signed personally by the artist. Furthering their commitment to the arts, the Frescobaldi family donates a selection of these bottles for auction at Sotheby's, the profits of which support the Solomon R. Guggenheim Foundation Mind's Eye Program, which assists blind and low vision visitors in experiencing art.
In the United States, Ornellaia is imported by Vintus and can be found in both restaurants and top wine shops, as well as at Wine.com.
Photos courtesy of Ornellaia