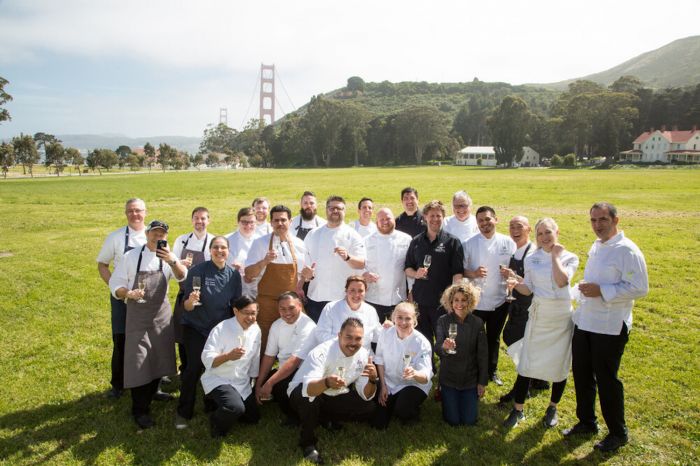 Photo courtesy of Team One
The sixth annual Lexus Culinary Classic returns to Sausalito, California's Cavallo Point Lodge August 27 to 29, 2021, and all are invited. The three-day culinary celebration, held within reach of the iconic Golden Gate Bridge, features an exciting lineup of chefs and nine distinctive experiences, including:
Fri., Aug. 27, 6-9 p.m. – Farm to Table: The Power of Food – Opening night dinner and immersive dining experience revealing the process behind the farm-to-table movement. The evening features a four-course meal prepared by Lexus Culinary Master Stephanie Izard and Lexus Hotel Partner Chefs Anthony Cole (Chatham Bars Inn) and Jim Leiken (Bardessono), paired with wines selected by Lexus Culinary Master Sommelier Carlton McCoy of Napa's Heitz Cellars.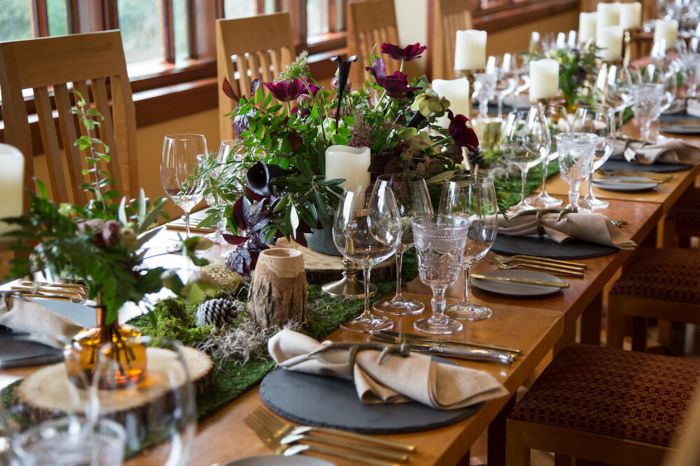 Photo courtesy of Team One
Sat., Aug. 28, 11 a.m.– 2 p.m. – The Lexus Oyster Experience – Join a lively and entertainment-filled cooking demonstration with a hands-on introduction and tutorial on how to shuck oysters by Chefs Tony Adams (Cavallo Point), Anthony Cole (Chatham Bars Inn), and Pablo Mellin (Pebble Beach). Then mingle with fellow guests and indulge in seafood dishes prepared by each chef that is signature to each of their properties.
Sat., Aug. 28, 3-4 p.m. – Pruett Vineyards Tasting: A Syrah Series Vertical – Join former racecar driver and Lexus ambassador Scott Pruett for a one-of-a-kind vertical tasting of the 2012–2015 Championship Cuvee from Pruett Library Collection, currently unavailable to the general public.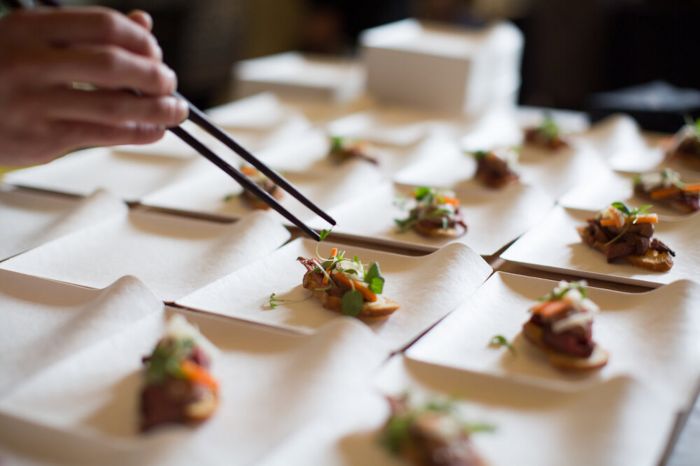 Photo courtesy of Team One
Sat., Aug. 28, 5:30-10 p.m. – Basque and Indulge: A Tribute to Spain – Travel in chauffeured Lexus vehicles from Cavallo Point to the exclusive Summit Skywalker Ranch in Lucas Valley to experience a private Franco-Spanish-inspired, four-course dinner prepared by Chefs Sebastien Archambault (Rosewood Mansion), Bernard Ibarra (Terranea Resort) and Ryan Rupp (Summit Skywalker Ranch).
Sun., Aug. 29, 11 a.m.-12:30 p.m. or 1-2:30 p.m. – Lexus Grand Tasting – The weekend festivities culminate with a culinary celebration showcasing 10 Lexus Hotel Partner chefs from around the country and vintners from the acclaimed wine-growing regions of Napa Valley and Marin.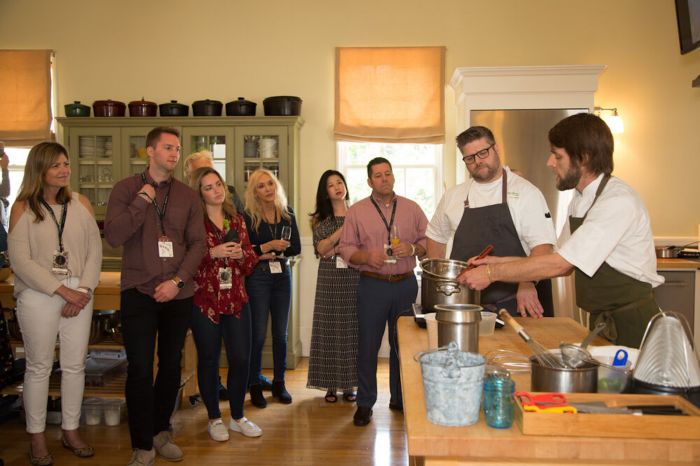 Photo courtesy of Team One
Other highlights include the Lexus Driving Experience, Yoga and Aromatherapy Immersive Class, Wine and Watercolors, and hands-on cooking demonstrations and meals.
Since its 2008 opening, Cavallo Point Lodge has served as a favorite spot for those who know that San Francisco is sometimes best enjoyed from afar. Nestled at the foot of the Golden Gate Bridge in Sausalito on what was once the Fort Baker military base, the resort provides unparalleled panoramic views of the orange icon and of the city skyline.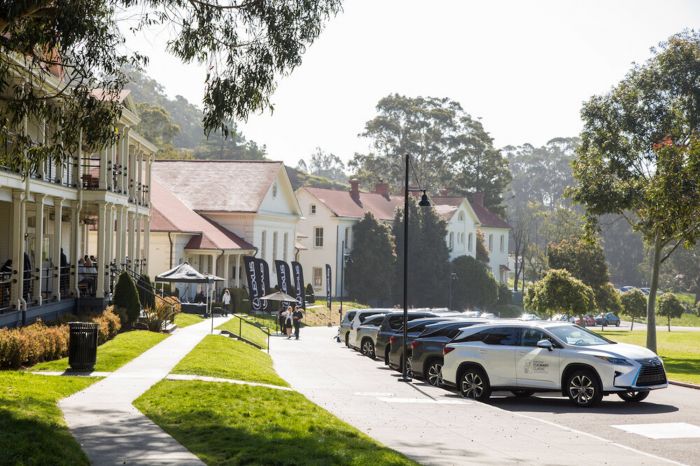 Photos courtesy of Team One
The Lodge honors its Fort Baker roots by fully utilizing its 24 Colonial Revival buildings, each of which was built between 1901 and 1915. Even then, developers knew the value of a great vista and positioned all construction to take advantage of the breathtaking San Francisco Bay scenery. These buildings now house the Lodge's two restaurants, administrative offices, and meeting rooms. Former officer's quarters serve as the resort's historic rooms and suites, each featuring expansive foyers, fireplaces, and front porches. The sleek contemporary rooms and suites, each featuring large picture windows that further emphasize the stunning views, are sustainably designed; construction of these quarters helped the resort to earn a LEED (Leadership in Energy & Environmental Design) gold certification.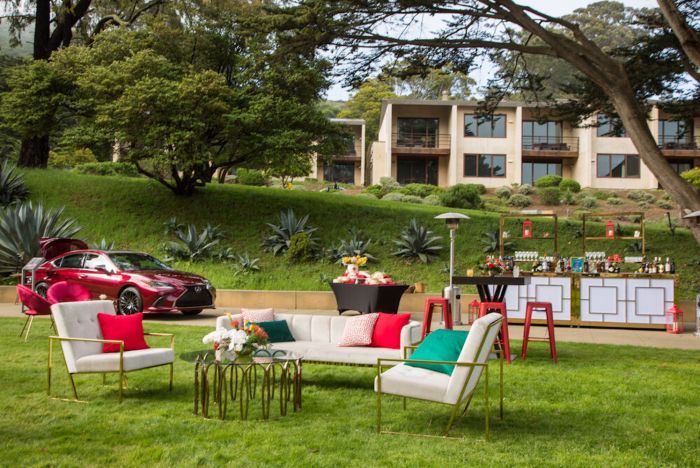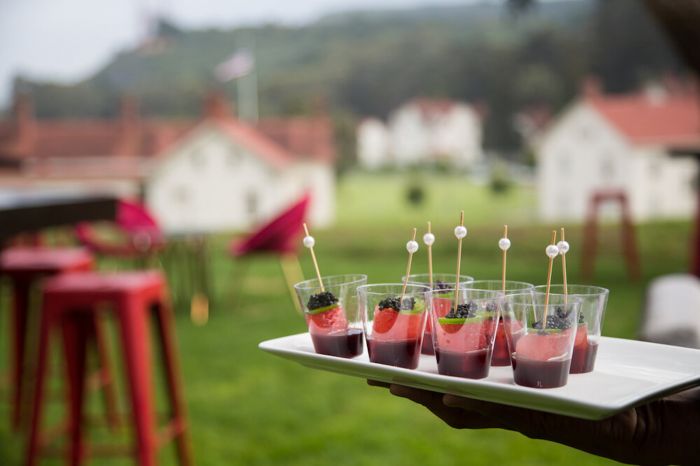 Photos courtesy of Team One
Tickets range from $85 to $299 per event. All-access weekend passes start at $795. For tickets and more information visit lexusculinaryclassic.com. Lexus owners receive 15 percent off all tickets.