Photo by Jill Weinlein
It's that time of the year, when some of our favorite television stars and shows are nominated and earn an Emmy Award. This year the Emmy Awards live show is on Sunday, September 19, 2021. For the sixth consecutive year, Napa Valley's Sterling Vineyards will be pouring their signature Chardonnay and Cabernet Sauvignon at events leading up to the live telecast.
"On behalf of Sterling Vineyards, it is an honor to once again take part in television's biggest night," says Chief Marketing Officer at Treasury Wine Estates, Carl Evans. "We are thrilled to serve Sterling Vineyards Napa Valley Chardonnay and Cabernet to nominees in attendance at this year's Primetime Emmy ceremony and throughout the Emmys season. It's an honor to toast all of the incredible talent nominated for this year's Emmy Awards."
Emmy Award winners will receive a hand-personalized bottle of Sterling Vineyards Iridium Cabernet Sauvignon to take home with their statuette. They can open this celebratory bottle at home to toast to their success, or save it in their cellar to enjoy during another special moment in life.
Iridium is known as one of the rarest elements on earth. It's an expensive resource that is unique and valuable. Sterling Vineyards Iridium Cabernet Sauvignon is one of their best vintage, made with the finest grapes offering the most intense flavor expression.

Photo courtesy of Sterling Vineyards
For more than 50 years, Sterling Vineyards has consistently made award-winning Napa Valley wines. Their grapes express true varietal character, offering pleasing aromas and flavors after growing in some of the best terroirs in the world. Napa Valley is one of the smallest and most diverse wine regions in the world. It has more than 100 soil variations that affect the character of different grapes.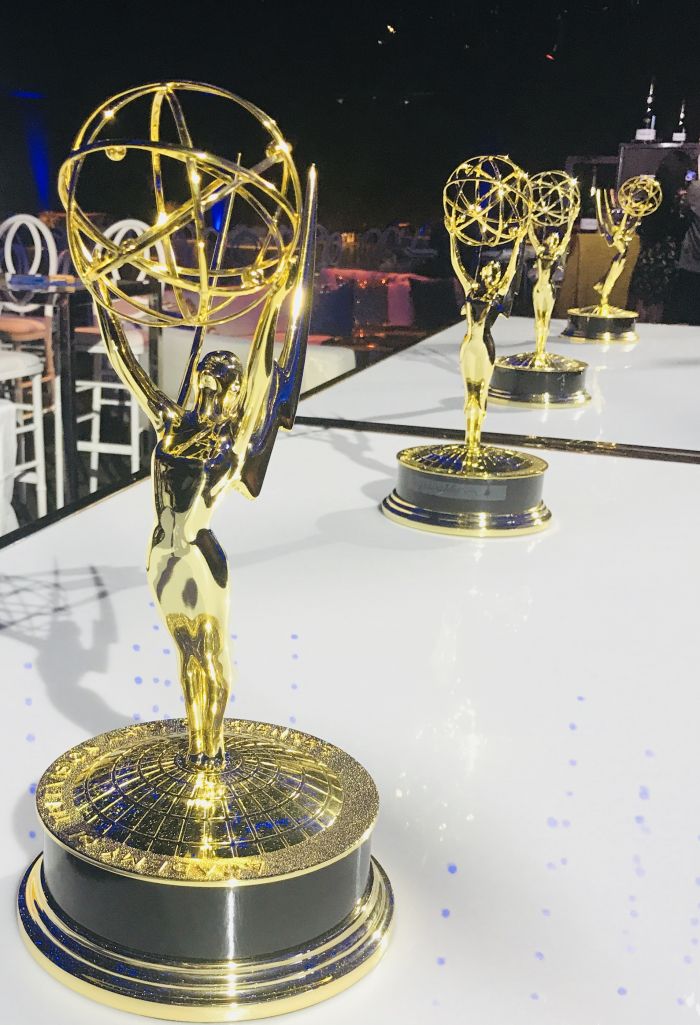 Photo by Jill Weinlein
Hosted by Cedric the Entertainer, the 73rd Emmy Awards will be broadcast on Sunday, September 19th, (8:00-11:00 p.m., Live EDT/ 5:00-8:00 p.m., Live PDT) on the CBS Television Network and will be available to stream live and on-demand on Paramount+.
Sterling is offering a #StayHome with Sterling virtual wine experience. Make your own selection of wines for your own special Emmy Awards viewing party. The Reserve Tasting includes a Reserve Chardonnay, Diamond Mountain Ranch Reserve Cabernet Sauvignon. Select the Winery Exclusive Wines and receive a bottle of the Winemaker's Select White Blend, Carneros Pinot Noir, and Napa Valley Petite Sirah. The Napa Appellation Tasting includes a bottle of Napa Valley Sauvignon Blanc, Napa Valley Merlot, and Napa Valley Cabernet Sauvignon.