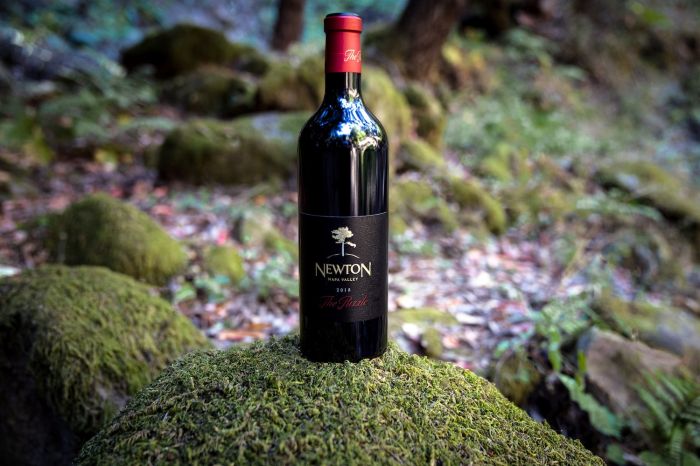 Newton Vineyards' The Puzzle red blend
Puzzling over the perfect wine to serve with holiday fare? The answer is in the question; The Puzzle red blend by Newton Vineyard pairs beautifully with the season's celebratory dishes, not to mention it makes for the perfect hostess gift. A hallmark of Napa Valley's Newton winery for nearly 30 years (the first vintage was 1992), the iconic wine was originally created three decades ago as a Cabernet Sauvignon from grapes sourced from a Spring Mountain plot resembling a puzzle piece. The Newton favorite has evolved into a delectable Bordeaux Blend made of grapes from a number of Newton's own Napa Valley hillside vineyards, and it pairs beautifully with the diverse dishes on the holiday table.
Newton winemaker Andrew Holve experiments with different varieties, styles, and techniques every year to ensure each vintage of The Puzzle ($125, purchase here) has a unique personality. Historically sourced from Newton's Spring Mountain estate, the wine now includes small percentages of Cabernet Sauvignon from the winery's Mount Veeder and Yountville estate vineyards in the blend. The 2018 blend is 77% Cabernet Sauvignon, 11% Cabernet Franc, 8% Merlot, 2% Malbec and 2% Petit Verdot. Deep ruby in color with a purple hue, its notes of black fruit, bay leaf and sage mingle with iodine and oyster shell characteristics to create a complex, intriguing bouquet.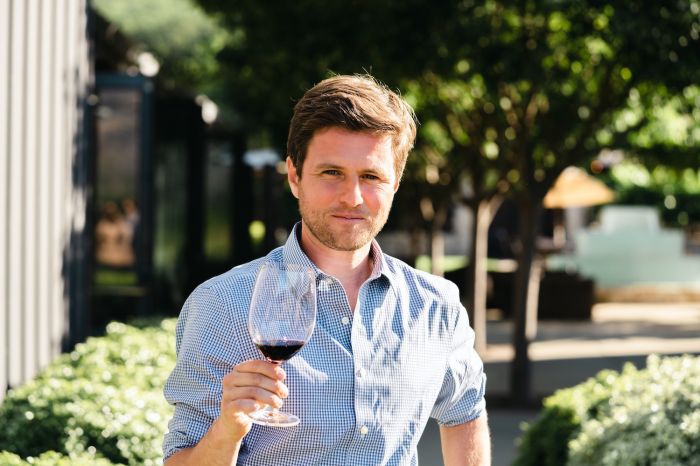 Newton Vineyards winemaker Andre Holve. Photo by Teresa Barajas
"Getting to play with different vineyards in order to come up with a blend that is my own interpretation of the property, and being able to capture the particular vintage expression and season is why I get out of bed in the morning," said Holve, who admits that his favorite Newton wine is The Puzzle. "The Puzzle allows me to fully express our unique mountain top vineyards and share this sense of place. To be able to create this incredible wine with my own interpretation is very rewarding to me."
Newton's 'house style' entails a profile for which Peter Newton originally left the valley floor as owner of Sterling Vineyards in order to found Newton. He believed that the steep mountain hillsides with well-drained volcanic soils would deliver a distinctive, truthful terroir expression. And he was right. He established his new winery in the bucolic Spring Mountain appellation on the northwestern side of the valley, cradled in a bowl on the ridgeline of the Mayacamas mountain range where the vines grow at varied elevations and with differences in exposure and wind patterns. His resulting wines embraced contrast while delivering a classic freshness, precision, and supple ripeness offered by the mountain terrain and by Napa's Mediterranean climate.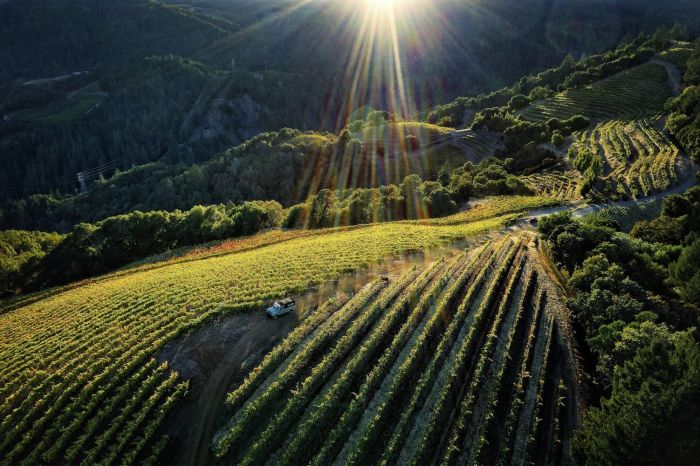 Napa Valley's Spring Mountain
Today, Holve honors Newton's original vision by continuing to champion mountain vineyards, as well as their estate in Carneros, from which grapes for the winery's iconic Chardonnays are sourced. With a 'nature by design' philosophy, Holve follows the Newton tradition of embracing rather than altering the complexities of its land and climate. Holve is proud that Newton recently received the CCOF Organic Certification for all three of its estate vineyards, a rigorous three-year administrative process, "Minimizing our impact on the land, and working with nature has always been part of our DNA and ethos."
While Newton's Spring Mountain facility is rebuilt and the vineyards replanted (a result of significant damage from the 2020 Glass fire) the team partners with St. Helena's Brasswood for winemaking facilities and wine tasting venues. "After what we've gone through the last year and half, the spirit of this Newton team is inspiring," said Holve. "Our dedication and resolve are unflagging; the future is bright."
Including The Puzzle in your holiday gatherings ensures that the festive season is equally bright.
The Puzzle can be purchased in select retail or online at https://www.newtonvineyard.com/en-US/our-wines/puzzle/
Photos courtesy of Newton Vineyards