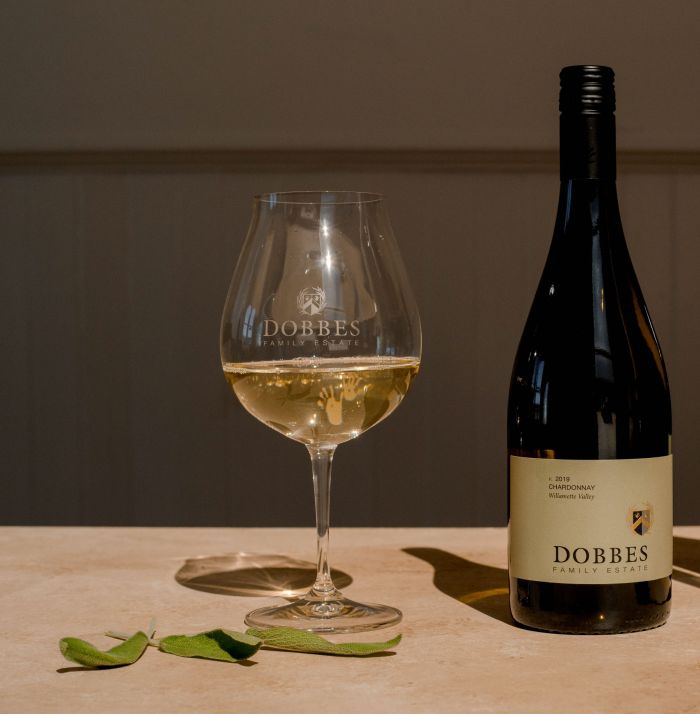 Dobbes Family Estate
Whatever you like to sip on when the weather gets colder, we've got you covered. From rich and full-bodied to crisp and aromatic, here are this winter's must-try wines.
REDS
Villa Antinori Chianti Classico DOCG Riserva 2018 ($30): The newest vintage released in the U.S. market from Villa Antinori, this Chianti Classico DOCG Riserva 2018 offers notes of plum along with spicy aromas of cocoa, white pepper, and eucalyptus. The palate is soft and vibrant, characterized by a savory and long finish, which makes it perfect for pairing with a rich meal like prime rib.
Sonoma-Cutrer Russian River Valley Pinot Noir ($35): Sonoma-Cutrer has been crafting wines since 1981 in the esteemed Russian River Valley growing region of Sonoma County, California. Today, their female-led winemaking team produces sustainable-certified wines. Released in September 2020, the wine is aged in a mix of new, one-year, and two-year-old French oak barrels for 11 months. This vintage of the Sonoma Cutrer Russian River Valley Pinot Noir, which tops the list of my personal favorites, has a deep ruby-purple hue and aromas of exotic spice, blackberry fruit, and sweet vanilla, resulting in an elegant flavor. With a balanced acidity, juicy core, and a long finish, it is sure to be a favorite of pinot noir lovers. Food pairings include pan-seared duck breast with cranberry and orange, and savory butternut squash, or chestnut and goat cheese quiche.
2019 Planet Oregon Pinot Noir ($24): This Pinot noir delivers quality, value, and sustainability alongside flavors of fresh Bing cherries, tart cranberries, and Northwest strawberries. Each Planet Oregon wine is Live Certified Sustainable and Certified Salmon-Safe, which means the farming protects streams and rivers from runoff that can harm fish and other wildlife. With all that fruity acid, this is a pinot that could pair with umami. Think herby crab cakes.
Avaline Pinot Noir ($26): If you hadn't already noticed, Pinot Noir has had my heart this season. And I couldn't share another favorite Pinot without mentioning Avaline, the clean and vegan-friendly wine by Cameron Diaz and Katherine Power, recently released a limited-edition Pinot Noir, their first wine produced in the brand's birthplace of California. Available exclusively via Avaline's website, this small-batch Pinot Noir is a light-bodied wine offering notes of roasted strawberries and wild plum. A cozy and versatile wine, Avaline Pinot Noir makes a particularly perfect pairing with a big bowl of pesto pasta.
Chêne Bleu Abélard ($89): A new winery situated on an ancient site in the Mont Ventoux wine region, Chêne Bleu has produced award-winning wines and achieved acclaim in a very short time frame. Leading the way for sustainability in the wine industry, Chêne Bleu abides by sustainable, biodynamic, and organic viticulture, and winemaking methods in the production of their full range of wines including their Grenache-based Abélard. Named after one of the most distinguished philosophers of medieval times, Abélard is a complex, brooding blend from older vines. This full-bodied wine is smooth with fresh velvety tannins and notes of ripe red fruits that last through the long, aromatic finish, with hints of spices and plums. For the perfect pairing, serve with roast beef, venison, duck, and root vegetables.
The Vice 2018 Port of Petite Sirah, Calistoga, "Nightcap" ($25): Made from 100% Petite Sirah grown in Calistoga, The Vice's "Nightcap" is a smooth Port made for sipping and savoring. Open it up for immediate aromas of plum, raisins, dark cherries, and wood spice, and a rich palette of chocolate and ripe blackberries. Decanting and cellaring will bring out notes of dried fruit, tobacco, and coffee beans. Despite its name, "Nightcap" is the perfect way to start the evening, preferably with cheese. My personal favorite: serving alongside a bleu cheese, walnut, and pear spread. Nightcap is available exclusively on thevice.com.
The Vice 2019 Malbec, Oak Knoll District ($42): The Vice has a solid selection of wine choices for the season and this 2019 Malbec is no exception. The second vintage release of Malbec from Oak Knoll District of Napa Valley, this wine is bursting with a bouquet of ripe plum, acai, violet, and cola. Cola takes the lead on the entrance of the palate but quickly fades into a bramble of black cherry, acai, and sweet spice. Very juicy at the moment, with a generous amount of tannins and complexity for such a young Malbec. Expect more cacao, toasted nuts, and sweet spice to come out with age.
2018 Remy Wines Dolcetto ($35): If you're looking for a truly unique Old World style wine this season, you'll be intrigued by this 2018 Dolcetto. Barrel-aged 14 months with a nose of blueberries and hints of cherries and dusty, clay earth. The palate is dark plum, black tea, bay leaf with a dusty, sage finish.
2018 Remy Wines Lagrein ($58): While you're checking out Remy Wines, you don't want to miss this 2018 Lagrein, aged 24 months in barrel. The nose invites you to take a walk in the woods with a carpet of violets. You'll taste raspberry cordial, tobacco, and cured meats with cloves. Textured with a rich finish and notes of anise and fennel pollen.
WHITES
Three Sticks 2019 Chardonnay, Gap's Crown Vineyard, Sonoma Coast ($60): Three Sticks (named for owner William Price III) is a boutique Sonoma winery that specializes in small-lot wines from Price's estate vineyards. The cool-climate Gap's Crown Vineyard is famed for Chardonnays and Pinot Noirs, and this wine is one of its best. It has bright aromas of citrus and apple and vibrant acidity that makes it an ideal partner for festive foods. Serve along with pork roast with fresh herbs, a classic holiday ham, or fresh Dungeness crab with butter and lemon.
2019 Dobbes Family Estate Chardonnay: This bright Chardonnay maintains its varietal integrity without any trace of butter or oak. Think mineral, tropical, long finish. For fans of white wine, this Chardonnay will perfectly complement any poultry dish.
2019 Napa Valley Chardonnay ($70): Another must-have Chardonnay on your winter wine list is Napa's Chateau Montelena, the iconic winery in Calistoga perhaps most well known for their win and the 1976 Judgment of Paris, which essentially put Napa Valley on the map in the world of fine wine. Tasting notes of the aromatic wine include mango and citrus, balanced with a distinct minerality that adds complexity and depth. Baking spice and crème brûlée arise at the finish, which is overwhelmed by notes of Asian pear, mango, and pineapple. This food-friendly Chardonnay can be enjoyed on its own, or as a compliment to any number of holiday dishes – especially seafood, poultry, and cheese.
Taking your wine to go? Fine French wine Licence IV, recently launched canned offerings in the U.S., with the hopes to change the idea that French wine is intimidating and has to be enjoyed more traditionally. Licence IV Blanc is complex, yet easy to enjoy without compromising on quality and taste. Blanc is a Melon de Bourgogne from the banks of the eastern Loire Valley featuring aromas of freshly cut grass, salty lime zest, and gunflint. The palate is vibrant and refreshing while the mid-palate is dry and reminiscent of citrus and oyster shells with an herbal, saline finish.
BUBBLY
A winter wine list wouldn't be complete without a good bubbly. This season, the newly-released Billecart-Salmon Nicolas François 2007 (SRP $159.99) is my must-have. This prestige cuvée was created in 1964 as a homage to the founder of the Champagne house. The assembly has remained unchanged since its creation: 60% Pinot Noir, 40% Chardonnay (79% Grands Crus and 21% Premier Crus), partially vinified in oak and aged on the lees for at least 10 years before release. It would make the perfect toast for any Champagne lover this season.