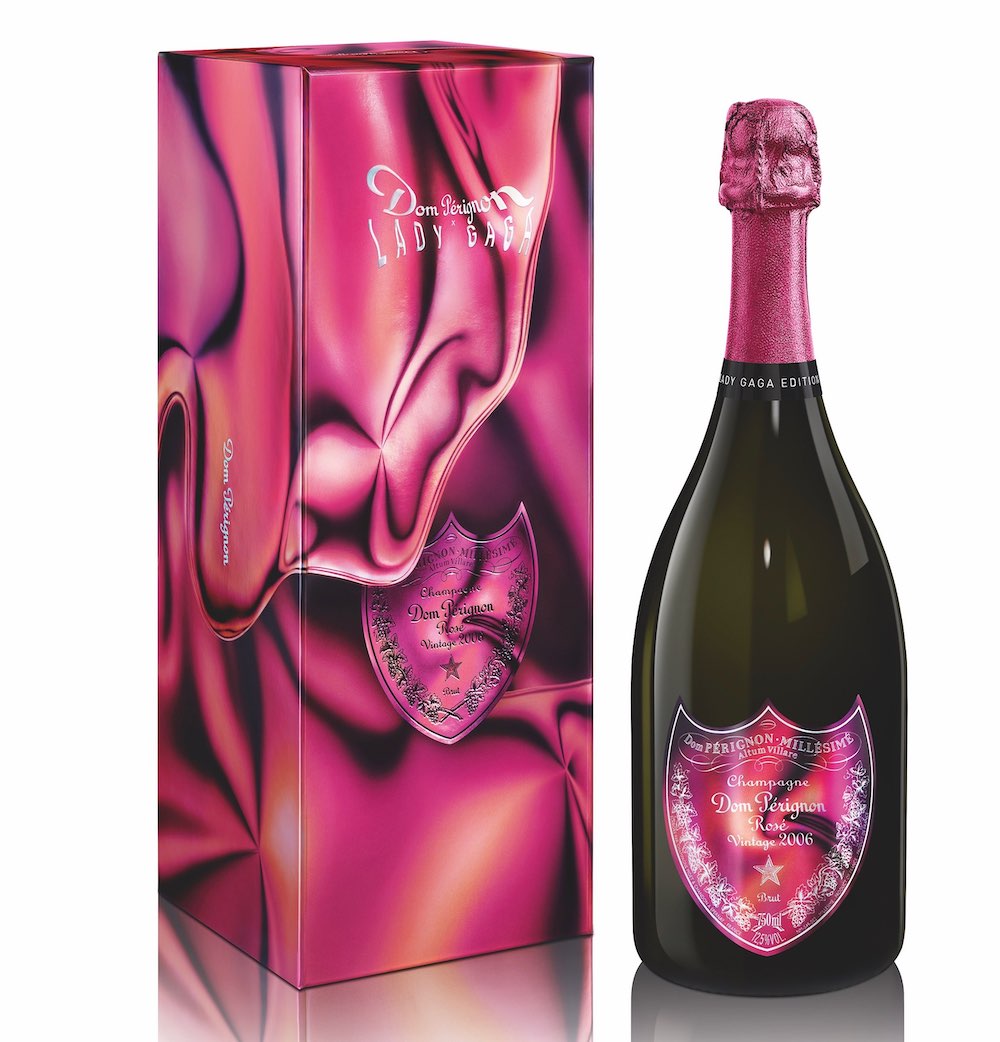 The inspired collaboration between Lady Gaga and Dom Pérignon is sparked by a shared belief in absolute creative freedom. Just as Lady Gaga inspires others to dream, to experiment, and to express themselves, Dom Pérignon perpetually explores the edge of creation with each of its stellar vintages, each of which reveals a particular harmony, illustrative of nature's ever changing climate and the unique constraints that every new year brings.
First revealed in April 2021, the Lady Gaga/Dom Pérignon collaboration entails an artistic brand campaign and a limited-edition sculpture designed by Mother Monster herself. The label's iridescent ribbon reflects the flow and movement of a magnetic veil. Rippling and shifting, the design is a vital impulse and a visual ode to creativity.
The captivating, ripe, and profound bouquet of this particular Dom Pérignon x Lady Gaga Rosé Vintage 2006 is a prelude to an enveloping wave that is crisp, firm, and juicy on the palate. There is an energy in this Champagne, one with a primal radiance that is tinged with the same sensuality and mystery exuded by Lady Gaga.
When Dom Pérignon chooses to be rosé, it is a declaration of freedom. And when the iconic Champagne house partners with one of the world's most fearless entertainers, that declaration proceeds to cast convention aside and push boundaries. Dom Pérignon x Lady Gaga Rosé Vintage 2006? Yes, please.
Photo courtesy of Dom Pérignon