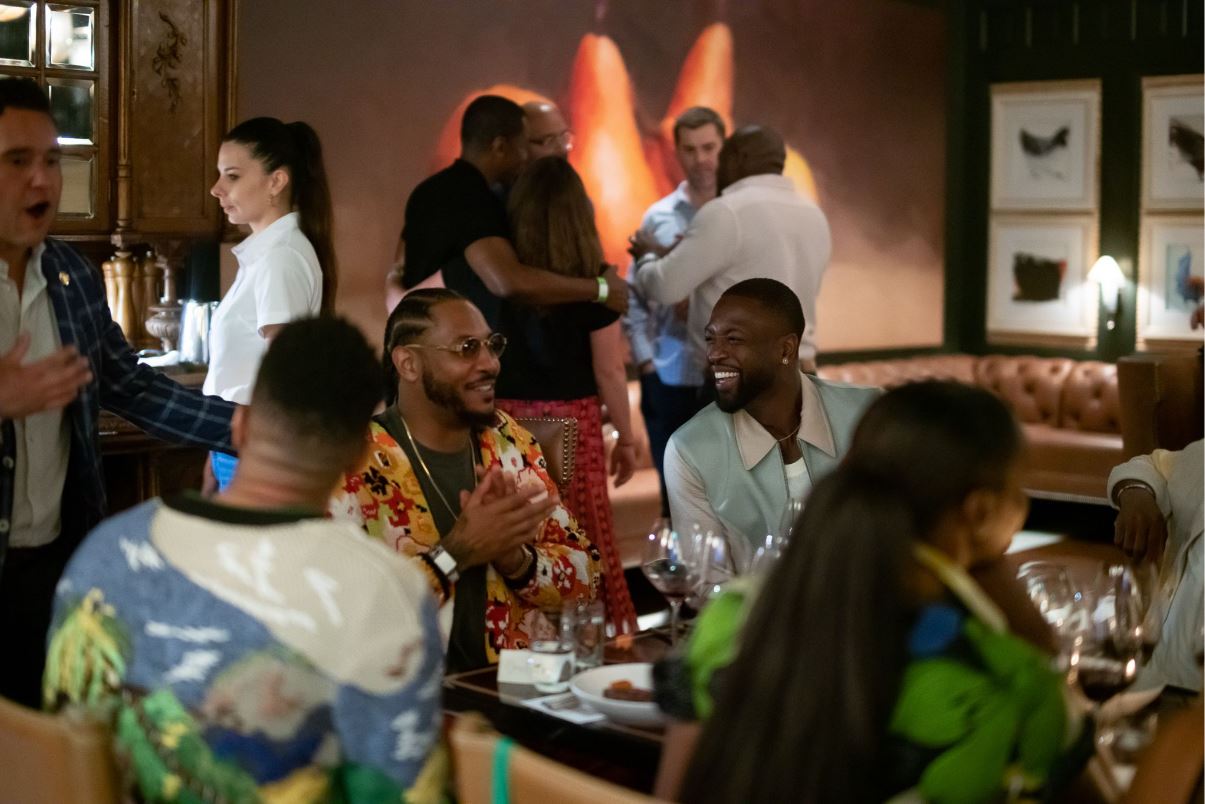 Ten-time NBA All-Star and entrepreneur Carmelo Anthony has joined some of the most celebrated names in wine, crypto and media as a founding member of Club dVIN, the world's premiere global non-fungible token (NFT) wine club.
Thursday night in Aspen, Colorado, Anthony partnered with Club dVIN on an exclusive Tasting Token™ NFT to celebrate the inaugural vintage, VII(N) Châteauneuf-du-Pape Oath of Fidelity 2017, from Anthony's newly announced wine estate brand, VII(N) - The Seventh Estate. Anthony, along with his longtime business partner, Asani Swann, debuted the wine and celebrated the minting of the wine's first Tasting Token™ NFT at an intimate dinner held at Hotel Jerome. They were joined at the dinner by NBA All-Star Dwyane Wade, NBA great CJ McCollum, and Club dVIN founders, David Garrett, Brian Feuer and Behdad Shahsavari.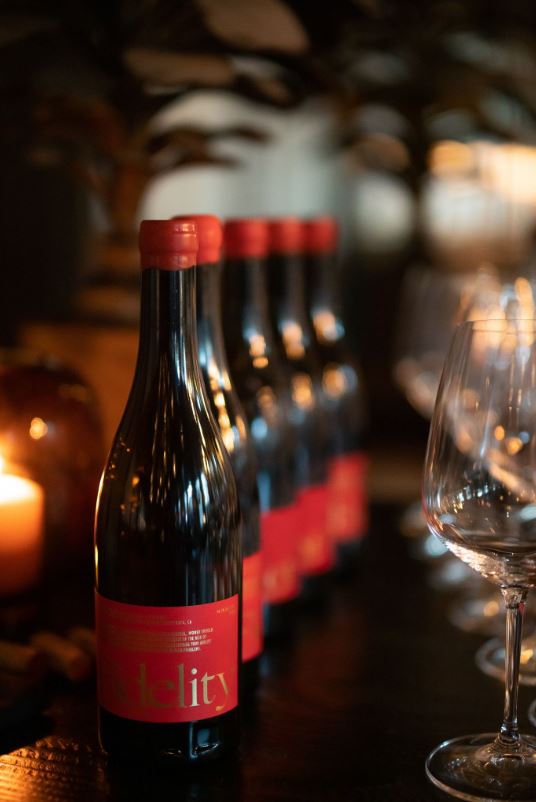 Every attendee at the private event received a Club dVIN Tasting Token™ NFT featuring Carmelo Anthony and Oath of Fidelity, which can be viewed here, to commemorate the event and launch. A Tasting Token™ NFT allows wine drinkers to record tasting notes and more, including who the bottle of wine was enjoyed with and where the wine was uncorked. Tasting Token™ NFTs, created with technology proprietary to Club dVIN, are minted when bottles attached to a Club dVIN Digital Cork™ NFT are opened. The Digital Cork, also proprietary to Club dVIN, provides a certificate of authenticity, chain of custody and proof of provenance, making it possible to follow the journey of the wine as well as works to disincentivize fraud.