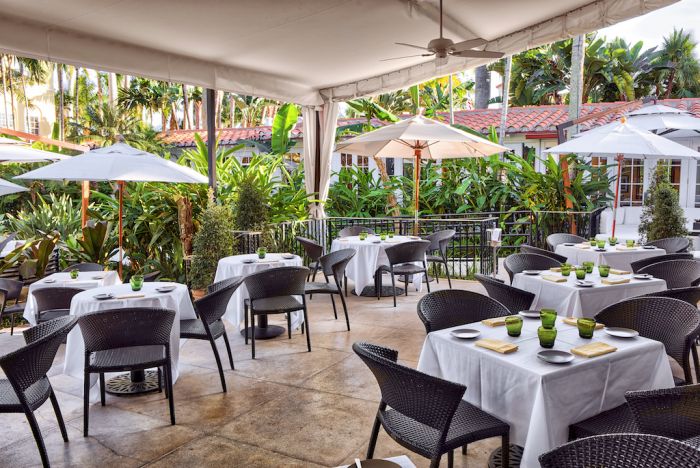 Café Boulud Courtyard-LibbyVision
Join Café Boulud Palm Beach this summer, one of Palm Beach's most coveted, fine dining establishments, to experience the delights of the season with a select, five-course Chef's Tasting menu. The ever-changing menu is available for dinner and reflects the chef's evolving creations that are French centric and locally sourced with seasonal ingredients.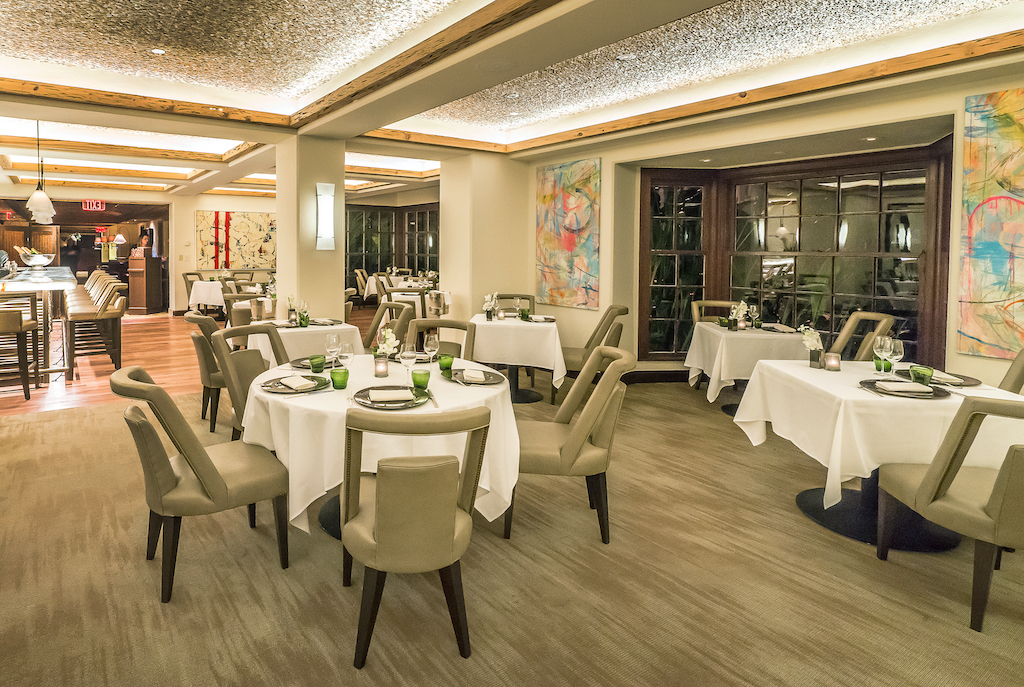 Café Boulud Dining Room- Noah Fecks
The award-winning Café Boulud is housed in the ever-chic Brazilian Court Hotel in the heart of Palm Beach which is fast becoming a culinary destination unto itself with several, key New York based juggernauts setting up roots there. Café Boulud showcases the creations of both Chef Daniel Boulud and Executive Chef Dieter Samijn. Dieter first worked as the Executive Chef at Daniel Boulud's Upper West Side French bistro, Bar Boulud, before relocating to Palm Beach in January 2021 to helm the kitchen at Café Boulud Palm Beach. The French-American menu mirrors that of Café Boulud New York while showcasing the bounty of seafood and ingredients sourced in South Florida.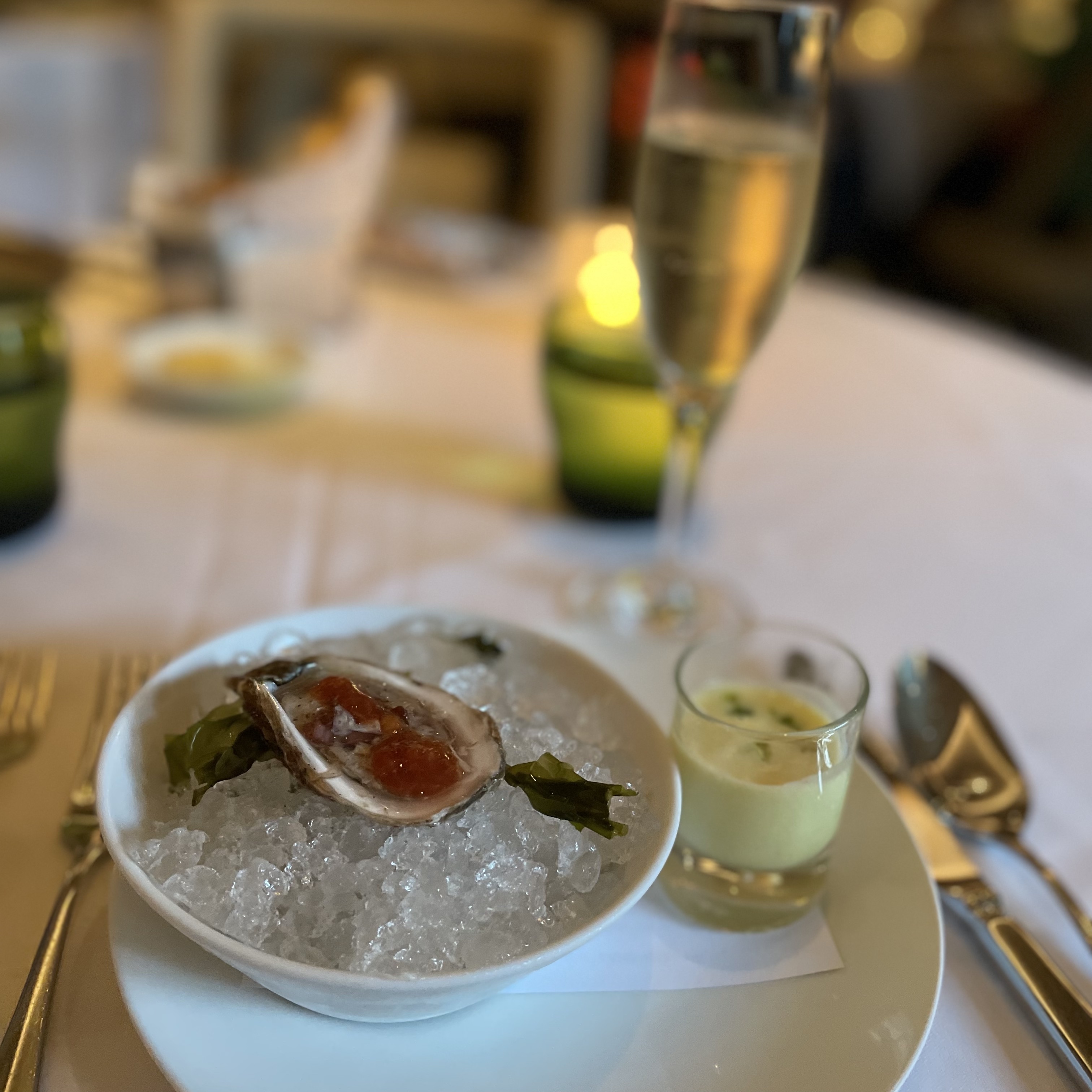 Chilled Corn Soup and East Coast Oyster
For the first stop on our culinary journey with the elegant Chef's Tasting Menu at Café Boulud Palm Beach, we started with a rich yet delicate Chilled Corn Soup and East Coast Oysters. This was balanced with a glass of chilled champagne. Next, we indulged in a refreshing Tuna Tartare with Osetra caviar, Granny Smith Apple shavings and citrus ponzu. This was paired with Les Printanières Muscadet Sèvre et Maine. Next up was an exquisite Scarpinocc Con Piselli perfectly paired with a 2018 Côte Chatillon from Condrieu. The entrées presented were Bass En Paupiette with a delightful Cantine Valpane Euli and a' Linz Heritage' Beef Tenderloin with a complex 2018 Saint-Èmilion from Clos Magne Figeac. Desserts on offer were a tangy Tarte A la Mangue of exotic curd, mango chutney and passion fruit sorbet, Vacherin du Jour of Chantilly cream, meringue and seasonal fruits and a Warm Upside Down Guanaja Chocolate Cake with pistachio ice-cream.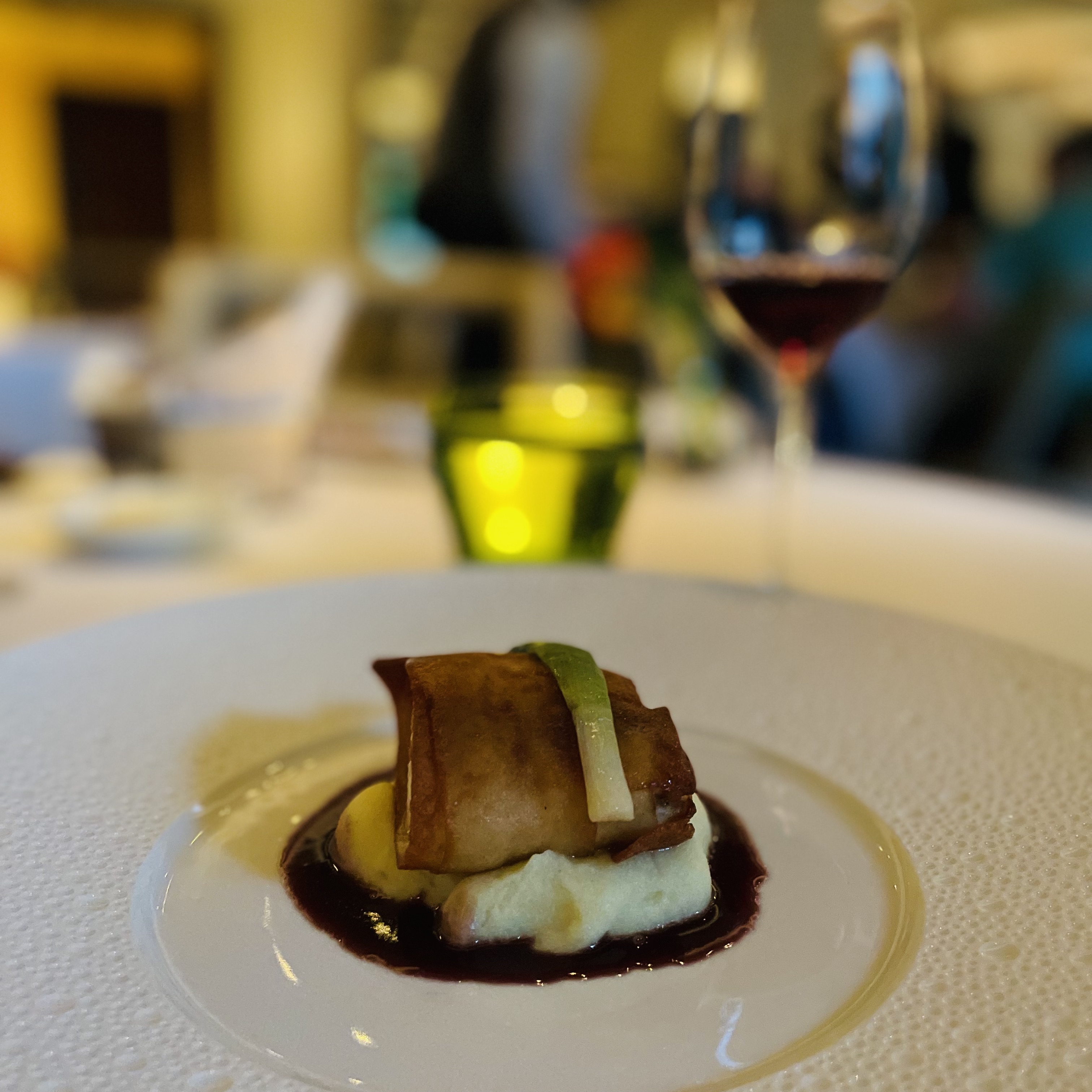 Bass En Paupiette
The Chef's Tasting Menu is available for dinner, daily from 5:30PM to 9PM and includes 5 courses for $110 and additional wine pairings for $65. For lunch, Café Boulud offers a Lunch Prix Fixe menu with 3 courses for $49 Monday to Friday from 12PM to 2:30PM. An example of offerings are a Tuna Crudo, Octopus "a la galega", Dover Sole and Vacherin. If brunch is what you are craving, visit during the weekend from 11AM to 2:30PM to experience Chef Dieter Samijn's curated menu of Wild Maine Lobster, Eggs Benedict, Belgian Waffles and the classic CBPB Burger, just to name a few. Whatever your cravings are, Café Boulud Palm Beach has something for everyone.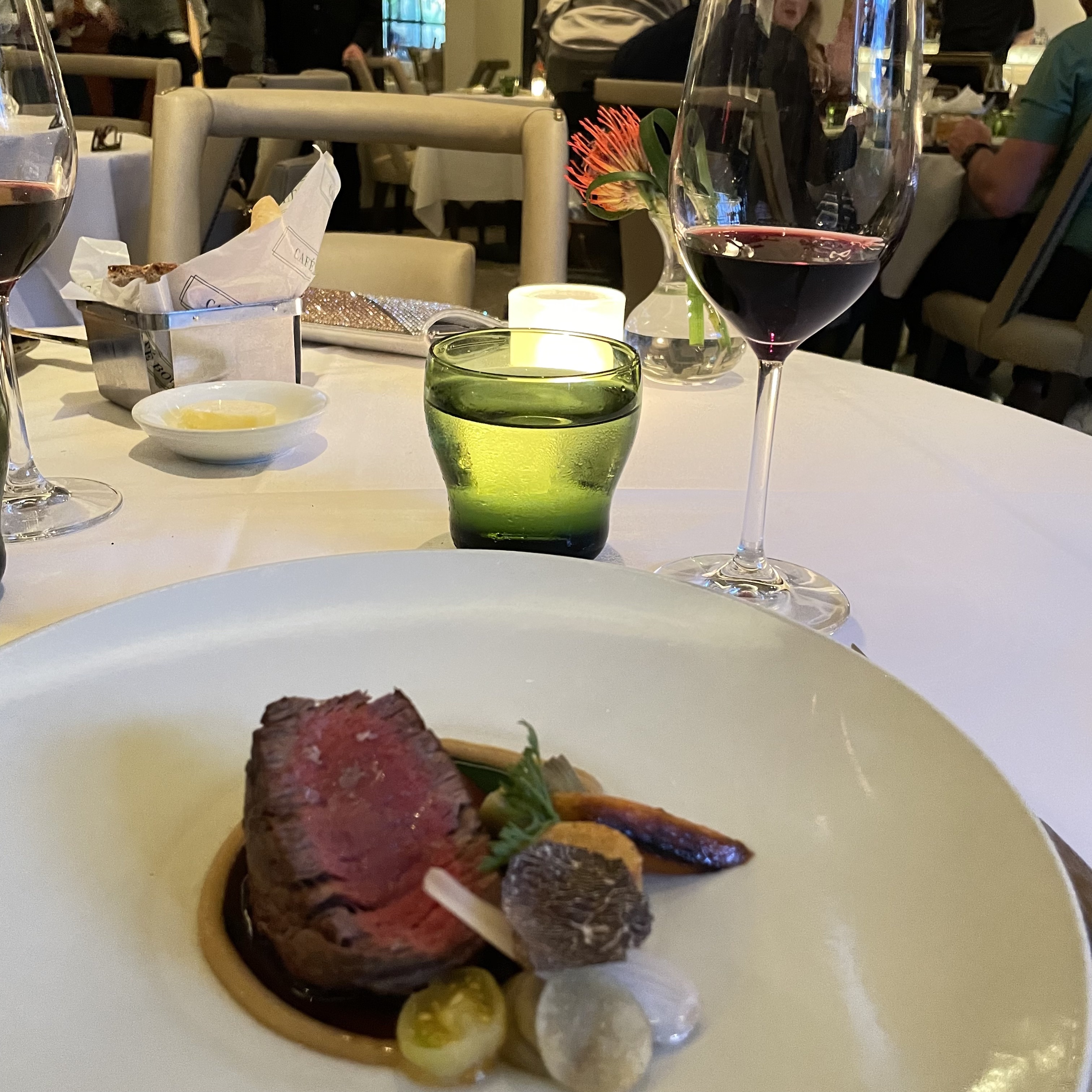 'Linz Heritage' Beef Tenderloin