Grand Hotel Mackinac Island
The first ever, three day culinary festival honoring female chefs and beverage talent will take place at Grand Hotel on Mackinac Island, Michigan on Sept. 30 to Oct. 2.
Celebrating its 136th season in 2022, Grand Hotel was the movie set for the 1980 American romantic fantasy movie "Somewhere in Time" starring actors Christopher Reeves and Jane Seymour. Located in Northern Michigan, Grand Hotel is widely recognized as "America's Summer Place".
First opened in 1887, Grand Hotel is registered a National Historic Landmark and it's just one of 12 properties nationwide to earn the title of "Distinctive Destination" from the National Trust for Historic Preservation.
It's grand design by Carleton Varney offers 388 one-of-a-kind guest rooms and suites and six unique dining concepts. Guests will enjoy thoughtfully curated programming beginning with a welcome reception; interactive cooking events; wine tastings; a six-course signature dinner and special brunch.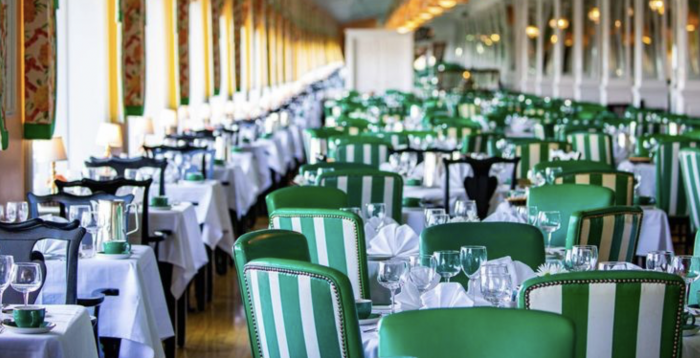 Grand Hotel
There will be a panel discussion with the featured female talent. Renowned culinary tastemaker and former Food & Wine editor in chief, Dana Cowin will emcee the event.
The female chefs and sommeliers from the midwest and beyond participating include Elizabeth Schweitzer, Master Sommelier at Grand Hotel; Chef Jamie Malone, Minneapolis MN; Chef Sarah Welch, Detroit, MI; Chef Carrie Nahabedian, Chicago, IL; Chef Jennifer Hill Booker, Atlanta, GA; Chef Joy Crump, Fredericksburg, VA; and Chef Ariana Quant, Austin, TX.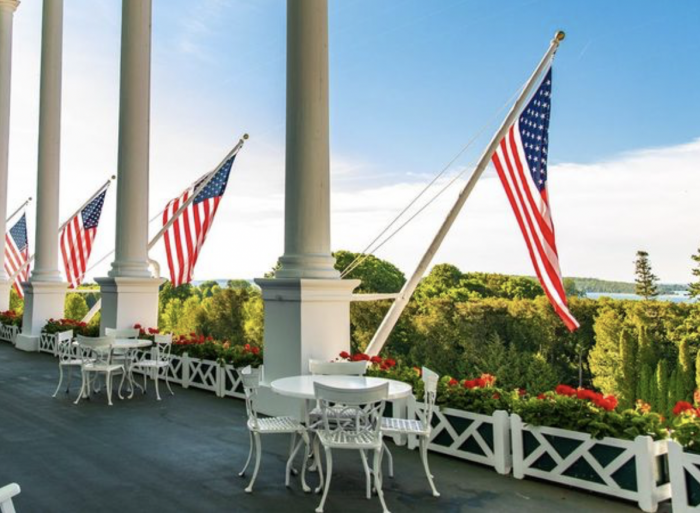 Grand Hotel
Besides eating and drinking, Grand Hotel offers The Jewel golf course and the Ester Williams swimming pool. In 2022, the property debuted a new multi-million-dollar recreational facility - The Woodlands Activity Center featuring mini-golf, a greenhouse, and pickleball. Guests can rent bicycles and ride along 70+ biking and hiking trails.
Cork & Fork will be hosted in partnership with the James Beard Foundation and a portion of proceeds from the event will benefit the Susan G. Komen Foundation. The package includes all event programming and accommodations at Grand Hotel for the weekend, with rates starting at $1269/night.