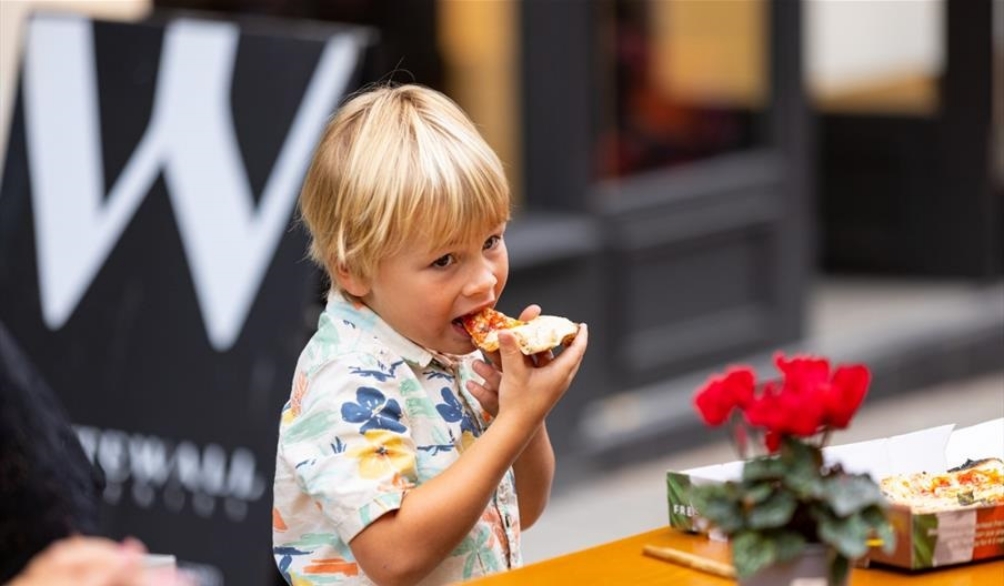 Although Bath is an odd name for a city, the origin of the name makes a lot of sense. This ancient city was named by the Romans who when occupying England, circa 60 A.D., found England's only hot springs and thus named the area after its restorative waters. In modern times, it has become a gathering place for those looking for more than its healing waters. Today, Bath is a cherished cultural, historical, and architectural treasure and one of England's most beautiful cities. It has also become a destination for foodies to celebrate the bountiful produce of the area as well as its most talented culinary creators. This celebration of this region's food culture takes place each fall during the Great Bath Food Fest.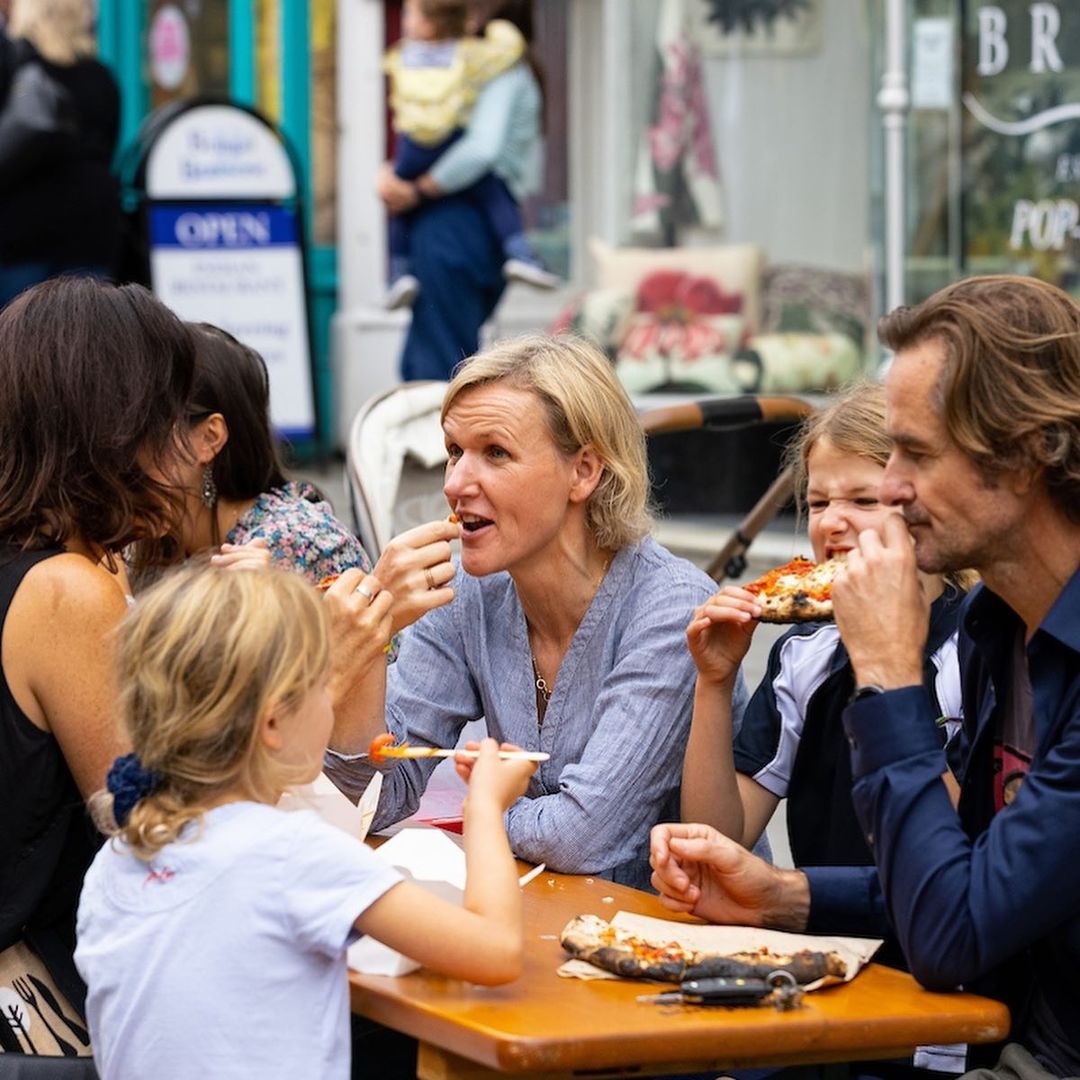 The Great Bath Food Fest is a month-long celebration of the region's food culture with a particular focus on independent restaurants that provide special promotions to bring awareness to Bath's culinary tradition. The gastronomic festival kicks off with the Great Bath Food Fest, a weekend of foodie events around the center of town with the food carnival on Milsom Street as its focal point.
Throughout the weekend, visitors indulge in special events, an artisan village, chef-led masterclasses, cookbook signings, entertainment, and, of course, plate after plate of glorious food.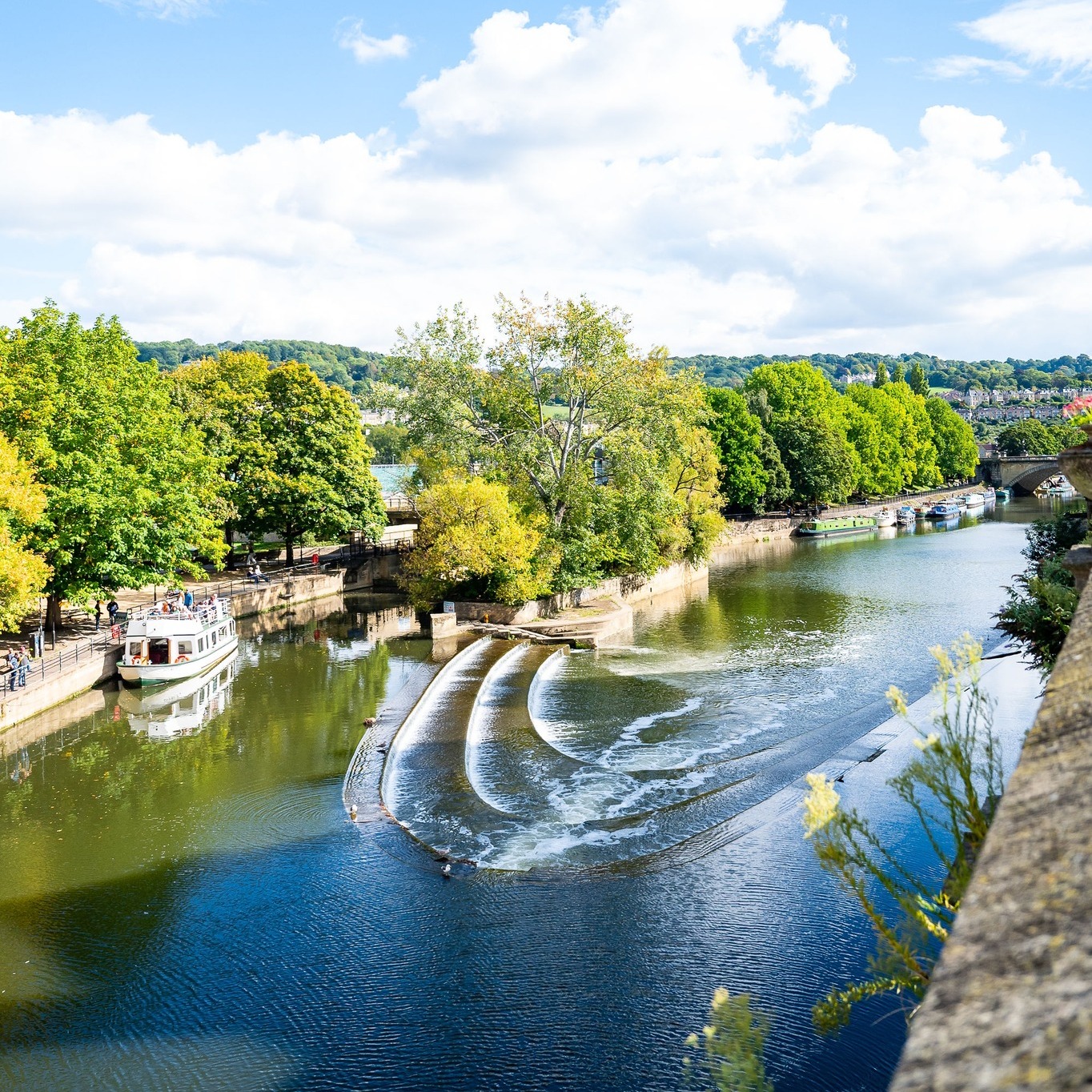 Bath is one of Europe's most beautiful cities with a captivating mix of Georgian, Regency, Gothic and neoclassical architecture and a trove of Roman archaeological sites. Throughout the city are green spaces with manicured lawns, leafy treed parks, and gorgeous flower gardens to admire. As if that wasn't enough, the Avon River and two canal systems wind through the city. Bath's architectural, historical, and cultural significance is recognized as a twice inscribed by UNESCO as a World Heritage site and as one of the Great Spa Towns of Europe. Bath is also England's only natural geothermal site making it all the more a worthwhile travel destination.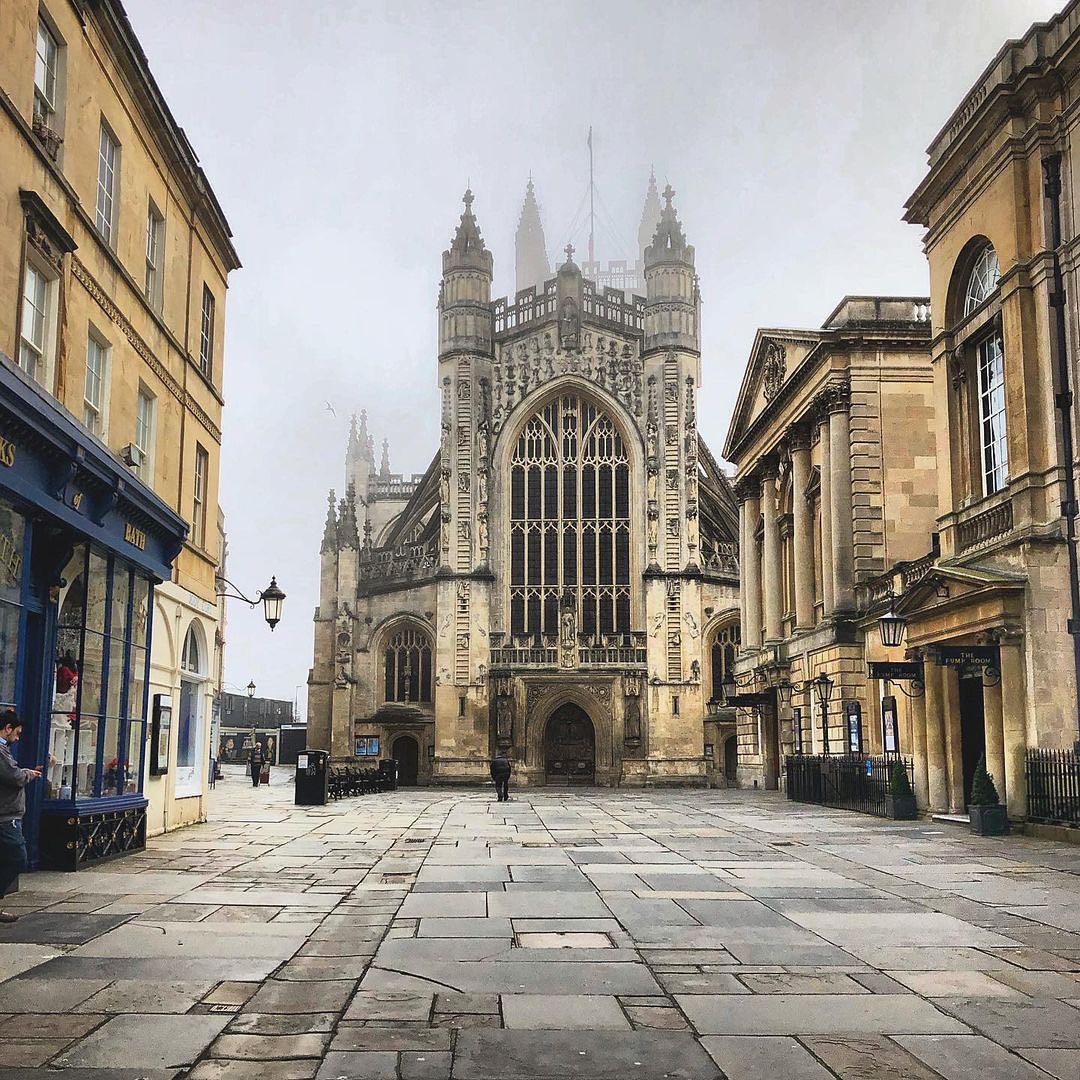 Its beauty and well-preserved historical buildings have made it an ideal backdrop for a number of films such as Bridgeton, Robin Hood, Barry Lyndon, and Dr. Doolittle. It's no wonder that a number of authors were inspired by the town to create such memorable works of fiction such as Jane Austen who lived in Bath in the early 19thcentury as well as Mary Shelly, who in 1816 penned the first science fiction novel, Frankenstein, while living in Bath.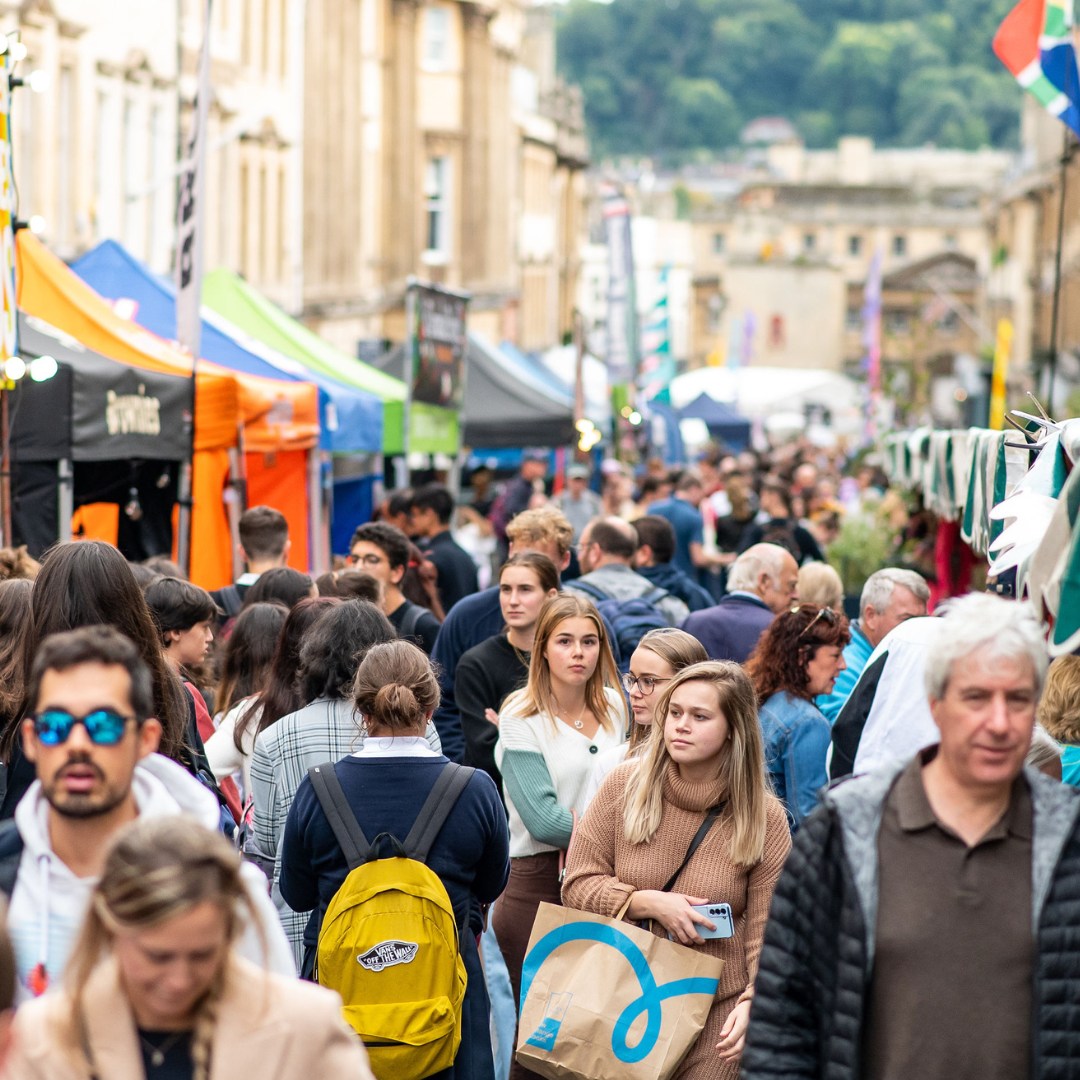 The Great Bath Food Fest is an ideal time to visit Bath for a few days to explore the city and enjoy the festival. The culinary celebration is wedged between the 19th-century building along Milson Street filled with the sights and smells and tastes from a line-up of sizzling and steaming food stalls. Mixed in around the food stalls are a selection of beer, wine, and cocktail vendors, many with fancy portable bars. Patrons attending the event savor street cuisine from around the world with everything from Thai food, Greek souvlakis, and vegan dishes, as well as a sea of paella, French sausages, and tartiflette. It's easy to spot the most popular stalls based on the length of their queue of the hungry visitors awaiting their gastro score.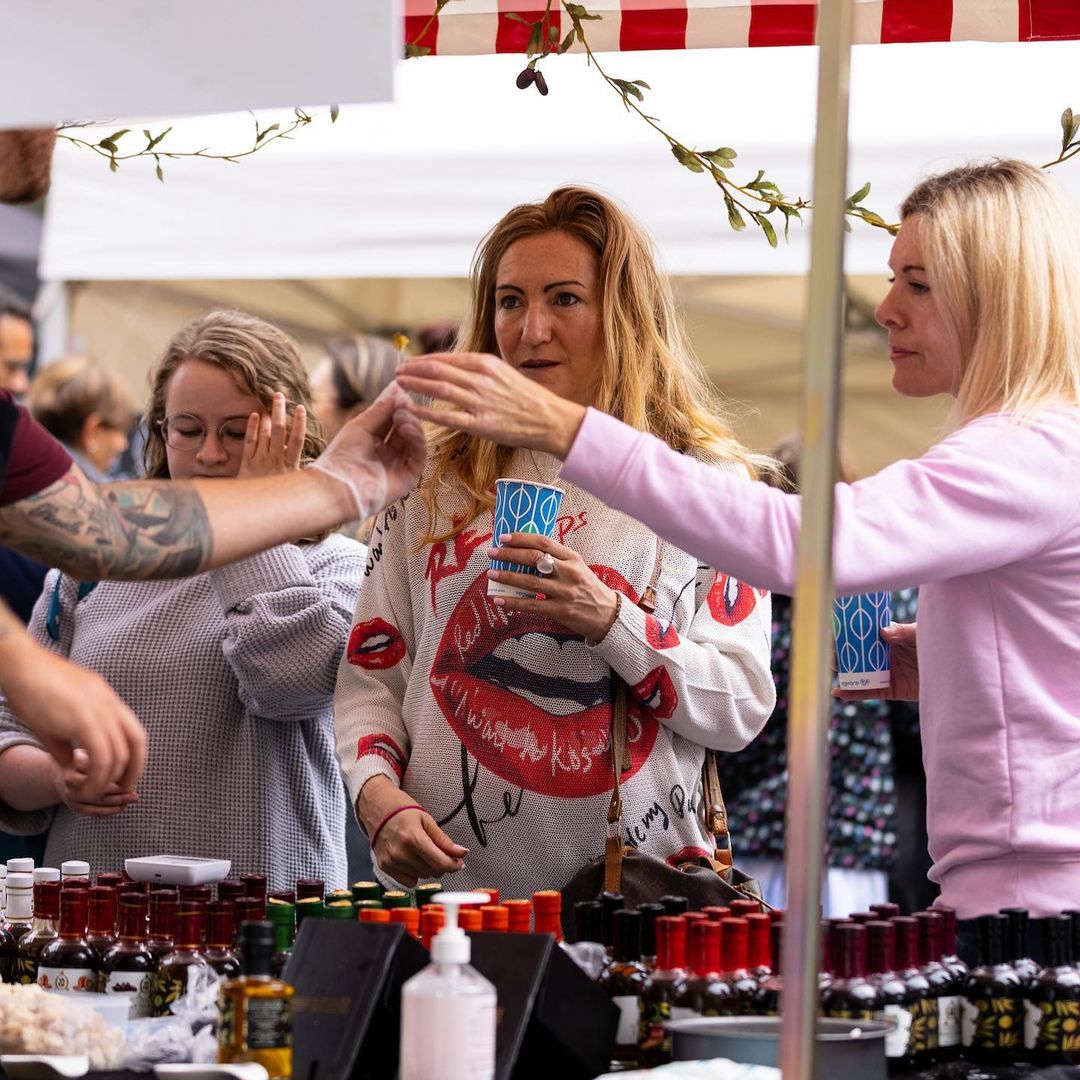 On the opposite side of the street from the food stands are the artisan stalls. Artisans from around the region, with a dizzying offering of locally made products, are there to present their products with demonstrations, samples, and sales. Regional gins, even rum as well as cheese, baked goods, and chocolates were the fan favorites.
Chef's Theatre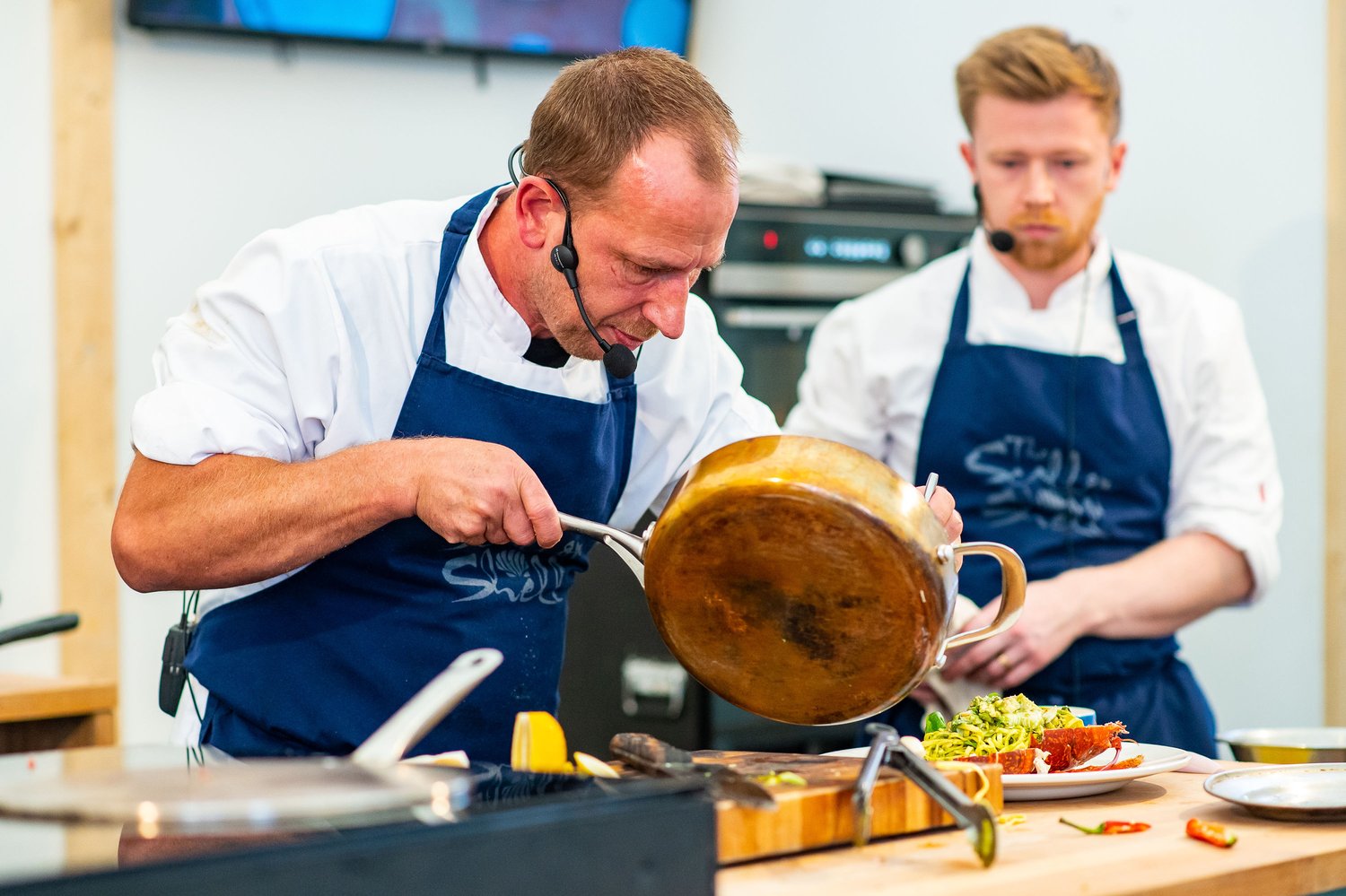 Gary and son Dan Rosser from The Scallop Shell Restaurant
The festival offers several ways to explore the food culture of the region. As we know, sharing is caring and the Great Bath Food Feast is a place to learn the recipes and cooking techniques from the region's most acclaimed chefs. At a series of events from free-to-attend Chef's Theatre to more exclusive chef masterclasses, participants learn how to create some of England's top chef's signature dishes for their tables at home. This year's event welcomed kitchen heroes including Luckman Park's Michelin-starred Hywel Jones, James Golding, Group Chef Director of The Pig Hotels, and the elder Gary and son Dan Rosser from The Scallop Shell among others.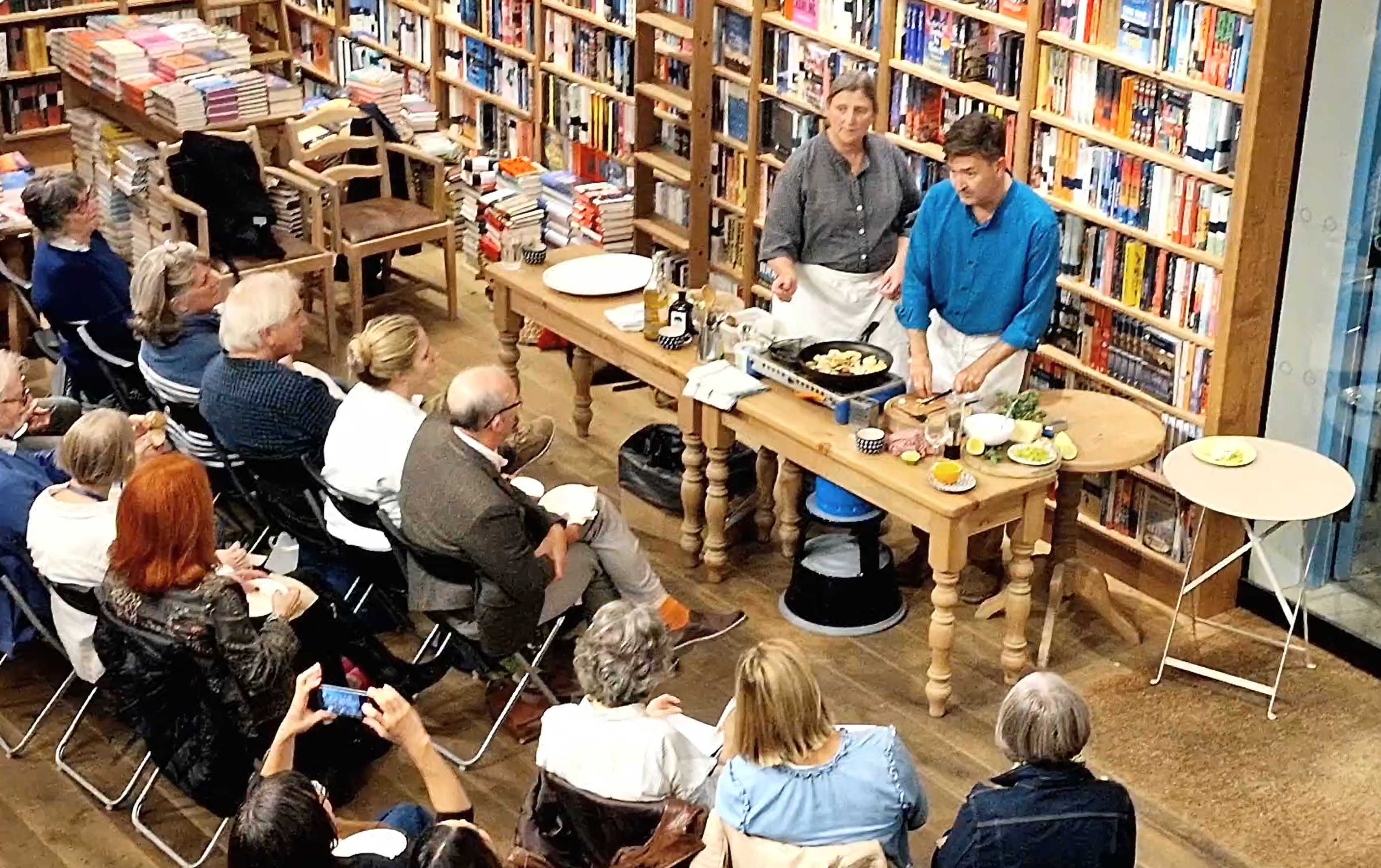 Sam and Sam Clark of the Moro Restaurant
Aspiring culinary artists learned the tricks of how to make proper french bread from scratch from the festival organizer, BBC cooking champion, and founder of the Bertinet Bakery, Richard Bertinet. One not to miss savory master class was provided by the husband-and-wife chefs behind London's most popular Moorish cuisine restaurant, Sam and Sam Clark of Moro. The cookbook talk and cooking demonstration took place at the Topping & Company Booksellers of Bath, itself a sublime bookish retreat and literary institution with 45,000 books from rare leather-bound tomes, coffee table books, and romance novel paperbacks. The dynamic duo dished some of their simple recipes, inspired by the cuisine of North Africa and Southern Spain, with easy-to-create at-home dishes such as sea trout ceviche with pickled seaweed. The savoy sessions included mouth-watering taster plates washed down with some delicious regional wines. The tasty lesson ended with a book signing and chats with the chefs.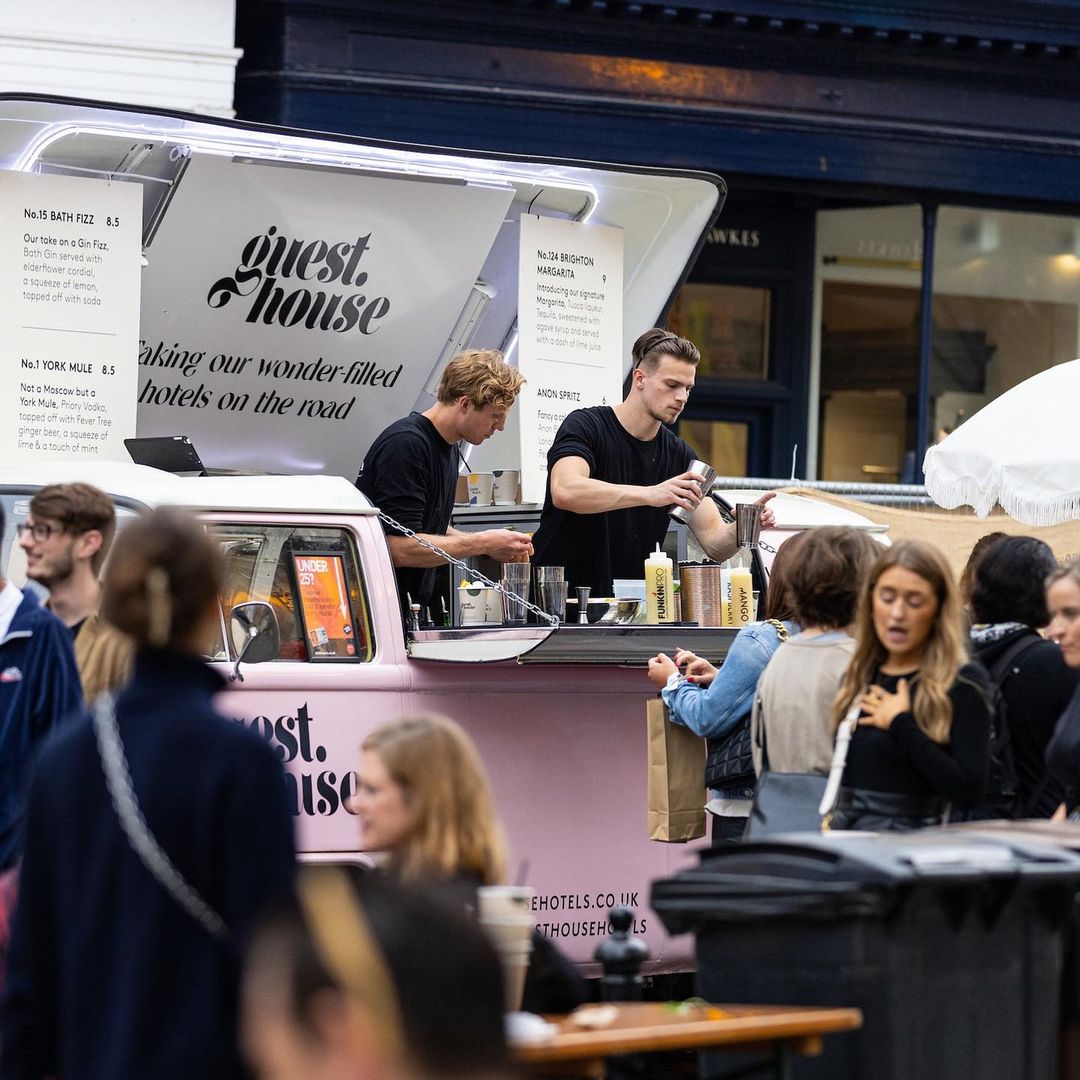 What is food without drink? Beyond the food parade, there are talks by talented mixologists who share how to make their original cocktail creations. Regional beers from Electric Bear Brewing, along with Southern English wines, and cocktails added the last piece to the epicurean experience. Arguably the quintessential summer cocktail was created by an expert of the elixir from Town + House who created a flawless concoction with St. Germain elderflower and gin, nothing short of libation perfection.
Restaurants and Hotels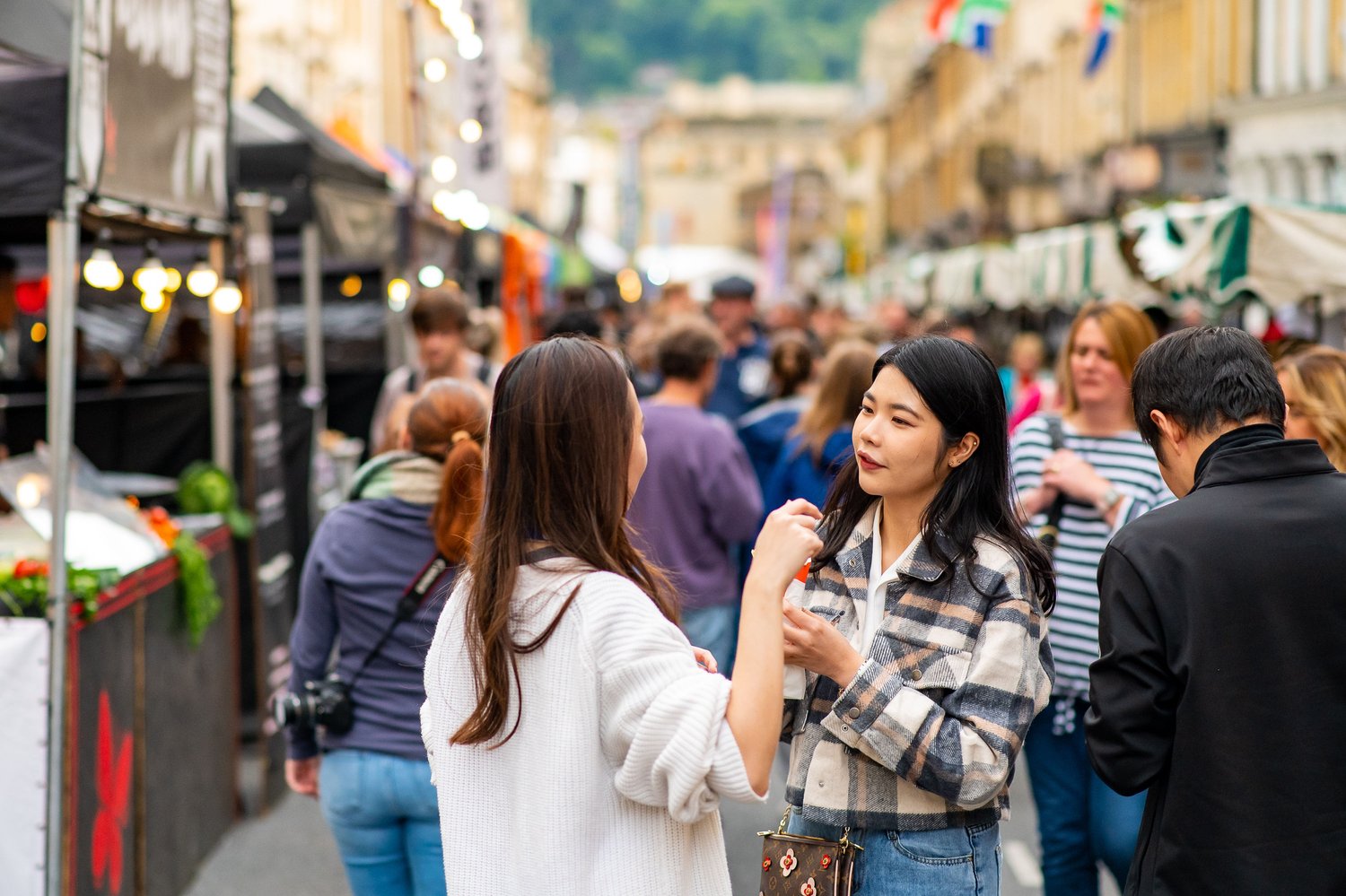 As wonderful as the Great Bath Feast may be, the international traveler should never go to Bath just for the weekend. There is simply too much there to see and explore. That relates to the foodie scene as well with experiences for the culinary curious that are too delicious to miss. A selection of Bath's top restaurants participate in a month-long restaurant program, The Great Bath Menu that features independent restaurants around the area who have added a signature dish to the menu thus offering guests a chance to savor the best that Bath has to offer the culinary connoisseur.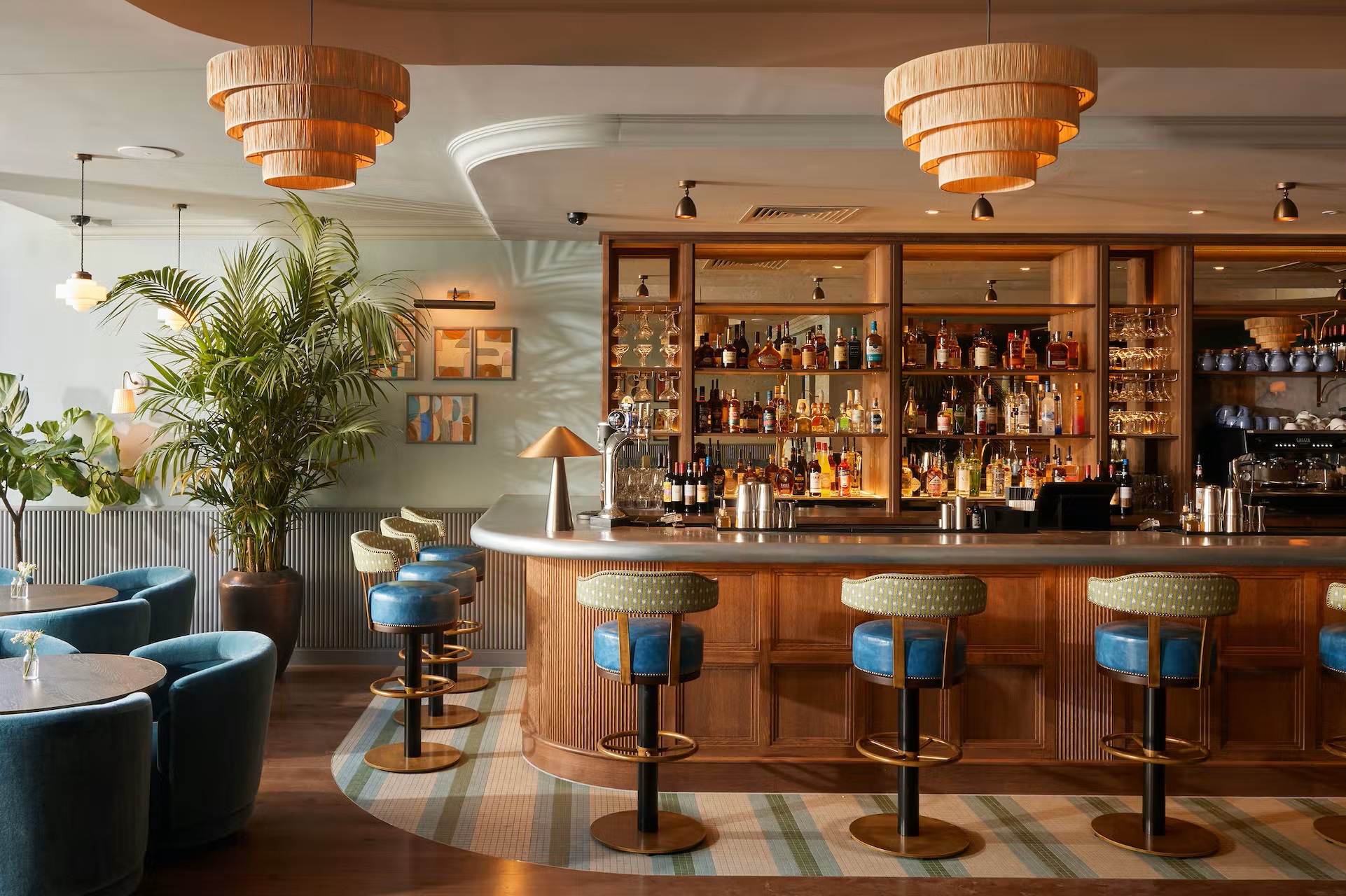 The Coppa Club Bath
While in Bath, any time of the year, the foodie scene does not disappoint. For a dinner with a happening club vibe, the Coppa Club is an ideal option for a morning breakfast or a power lunch. To partake in some Bath cocktail culture, guests gather in their swanky second-floor lounge. Bath is several stylish eateries where the décor is as delicious as the cuisine. Boho Mache offers its haute-styled décor as an ideal complement to its Mediterranean-meets-Morocco fare featuring North African, Moroccan, and Andalucian cuisine.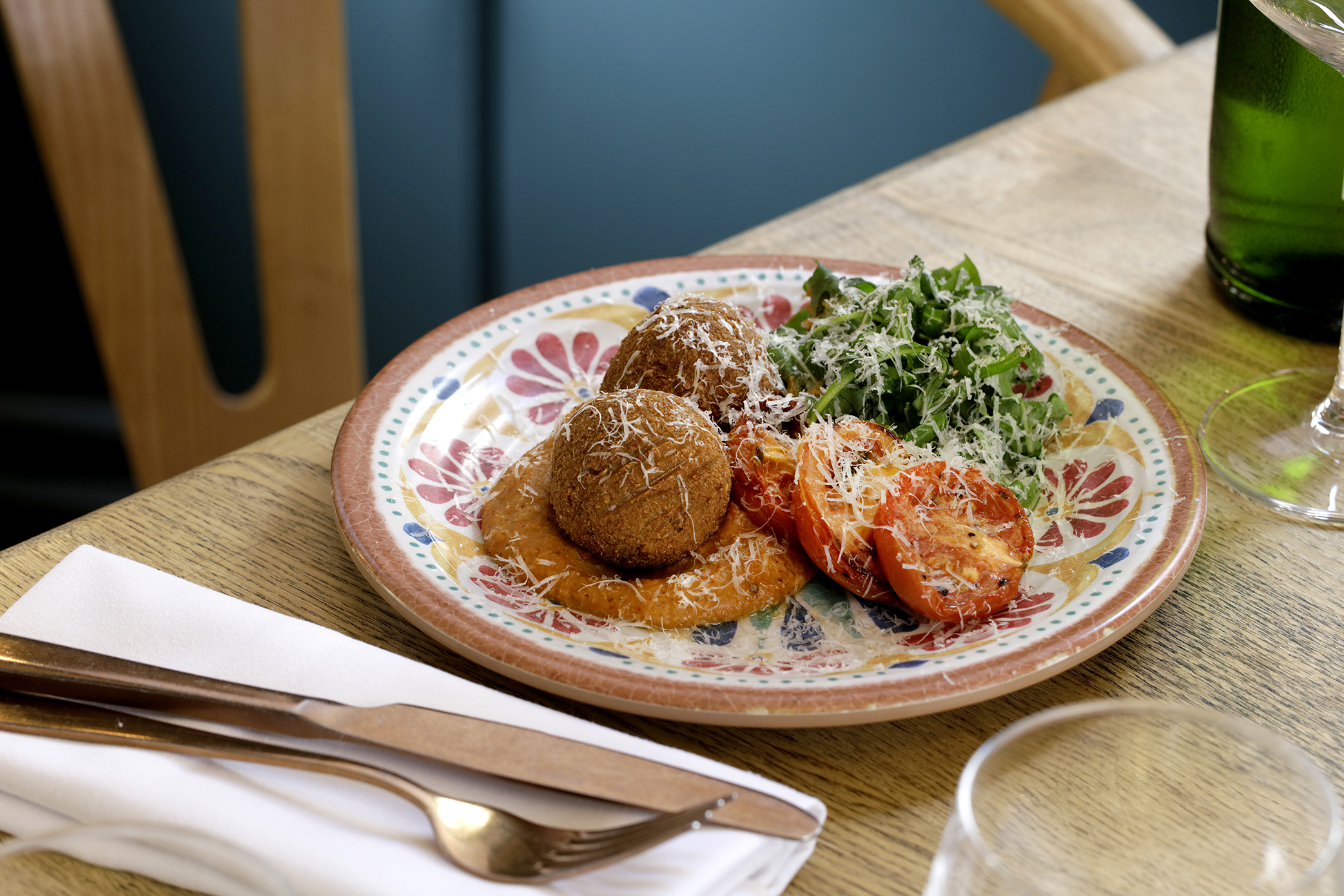 Boho Mache
For seafood, Bath is home to an icon of British seafood, the Scallop Shell. Beyond a casual and comfortable environment, this is a multi-generational family-run business with a legion of repeat guests. One notable is Marco Pierre White who waxed lyrical about his first meal there: "My favorite restaurant in all of Wiltshire and Somerset is, without question, The Scallop Shell – it serves just the finest food."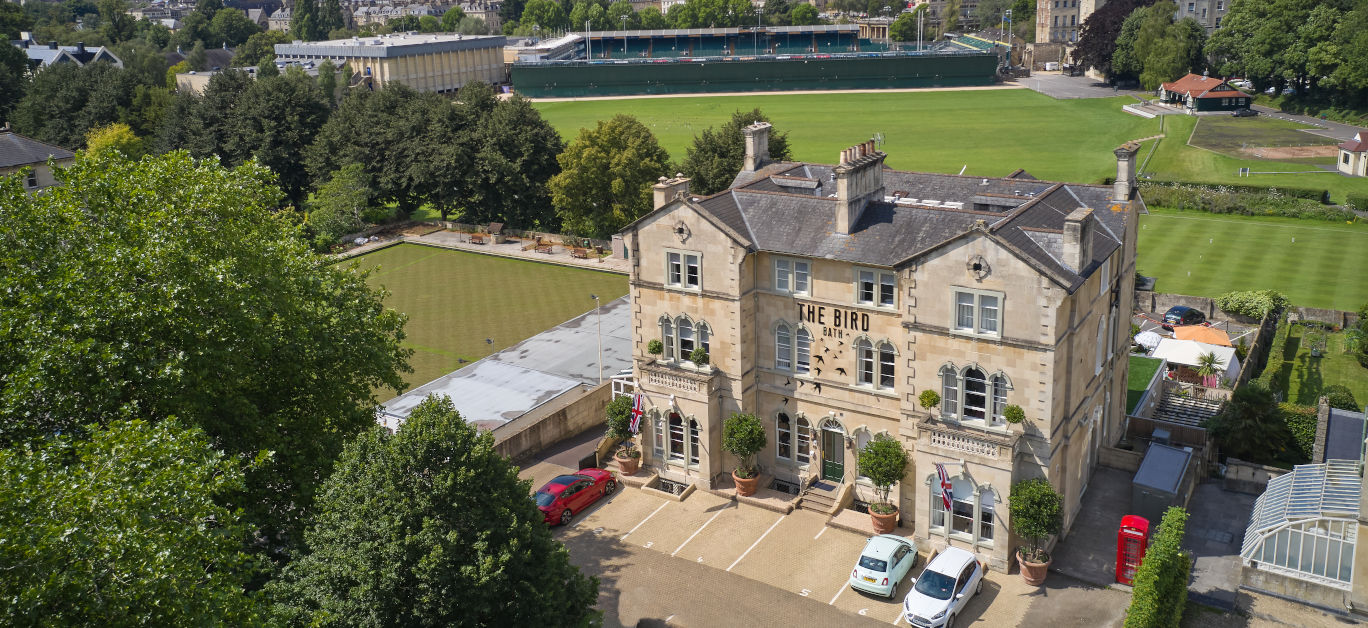 The Bird Hotel, Bath
As one of the most popular destinations for travelers in England, Bath certainly has a number of luxury hotels to retreat to after a day of exploring this sublime city in Somerset. Hotels that provide excellence beyond the night's rest include the chic and stylish hipster hangout Hotel Indigo. One hotel where you can easily imagine a character from a Jane Austen novel or the Bridgerton series strolling through the manicured gardens is the Bath Spa Hotel. This is Bath's grand dame stately retreat overlooking the city and offers extensive wellness services. For a hotel literally busting with an in-your-face and unforgettable interior design as cheeky as its name, then the Bird Hotel is without a peer.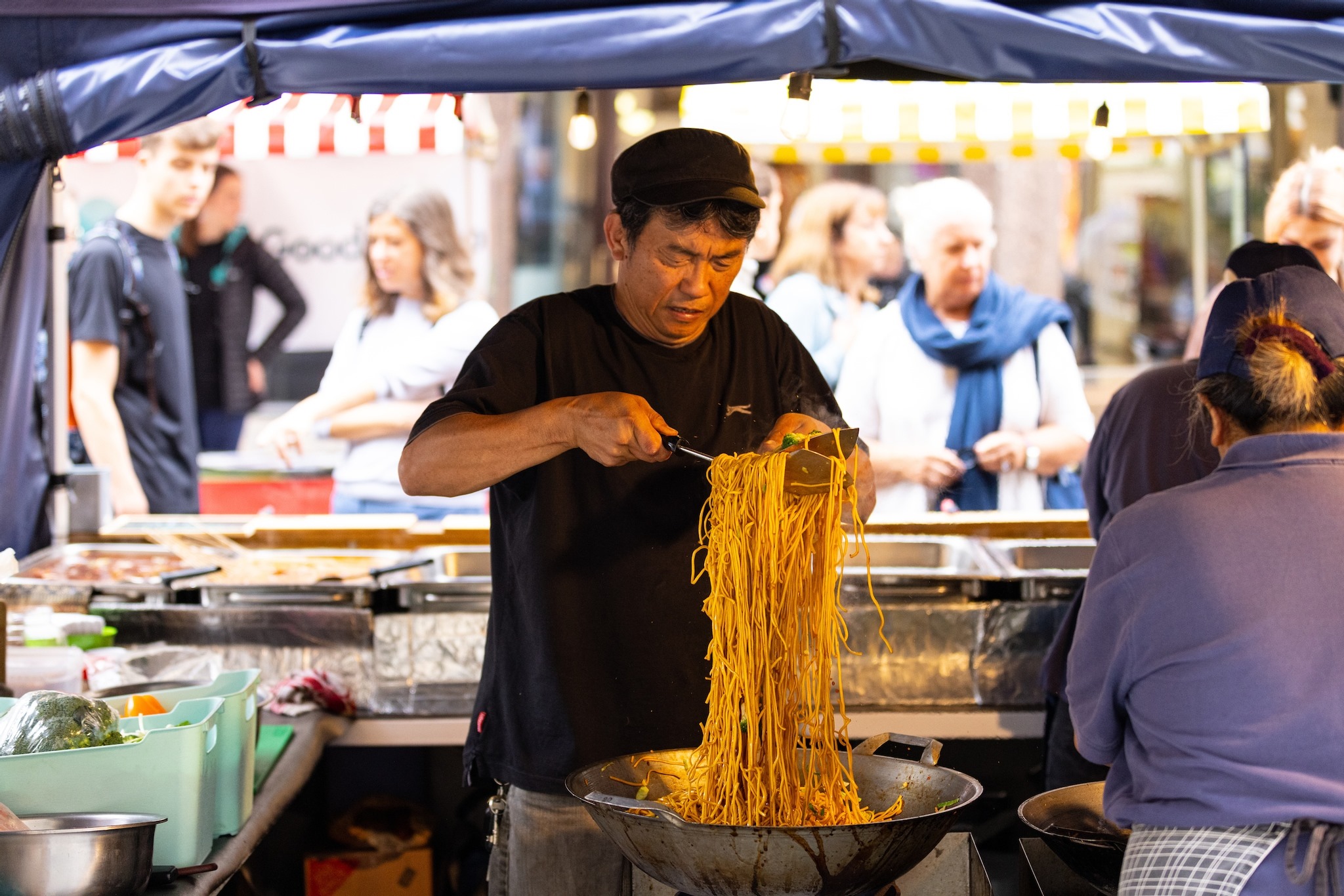 The Great Bath Food Fest is an ideal time to visit Bath for a few days to explore the city and enjoy the festival. For more on where to dine, experiences, and more hotel insights, see our upcoming article on Destination Bath.