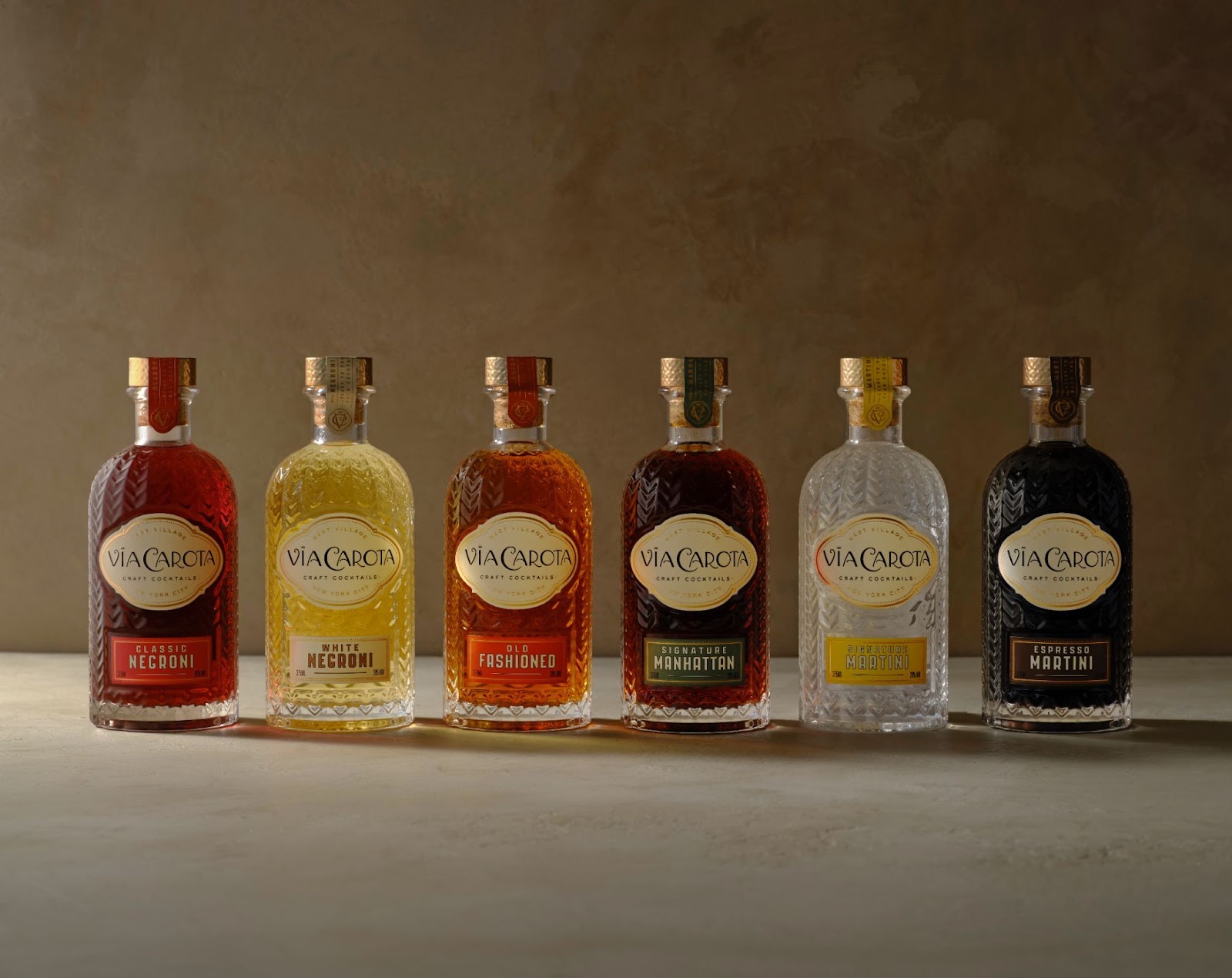 New York City's outrageously popular Via Carota, founded by James Beard award-winning chefs Jody Williams and Rita Sodi, has garnered critical acclaim for its elevated cuisine and cocktails, served in a setting of relaxed elegance. The restaurant is frequented by locals and globetrotting travelers, and has captured the hearts and imaginations of gourmands who pilgrimage to the heart of the West Village for their fix of the restaurant's flagship cacio e pepe and creatively curated cocktails. And now, with the launch of ready-to-pour Via Carota Craft Cocktails, fans can enjoy the spirit of Via Carota in their own homes.
This category-defining cocktail range was designed for accessibility while delivering the highest quality. The set is comprised of six Via Carota-quality pours, each in bar cart-worthy packaging designed by the visionary team at brand packaging agency Stranger & Stranger. Currently, the portfolio consists of three ready-to-pour recipe families with two cocktails each, with plans to expand over time:
· Negroni Family: Classic Negroni and White Negroni
· Bourbon-Based Cocktail Family: Old Fashioned and Signature Manhattan
· Martini Family: Espresso Martini and Signature Martini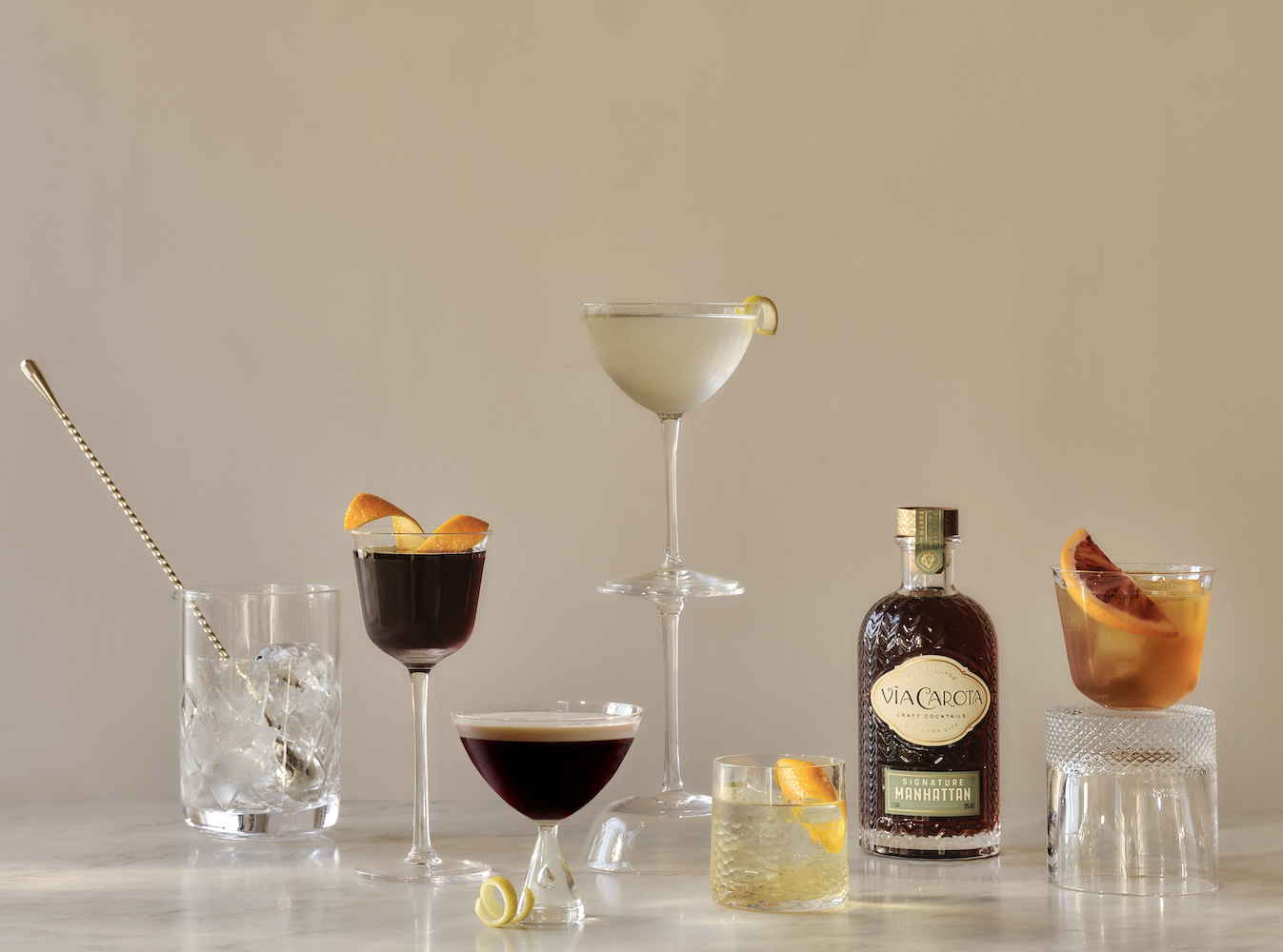 "Via Carota is a love letter to the moments, big and small, that deserve to be celebrated," said Chef Williams. "We work tirelessly in the restaurant to have our guests taste the soul, the culture, and the emotion infused into every bite of food and sip of a drink."
"We've worked for years to perfect our recipes in the kitchen and behind the bar, and we're honored that VCCC can take this inspiration and allow consumers to experience the finest craft cocktails, anywhere," added Chef Sodi. "We hope you love the cocktails as much as we do."
"Our vision with Via Carota Craft Cocktails is to allow people to enjoy the magic of a festive cocktail hour or the warmth of a dinner with friends…wherever life finds them," said Via Carota Chief Executive Officer Bart Silvestro. "Working in the industry, I've had a front-row seat to watch the taste elevation of the American palate over the past two decades, from restaurants to wine and beer, and my team and I are energized by the opportunity to elevate the cocktail occasion as well."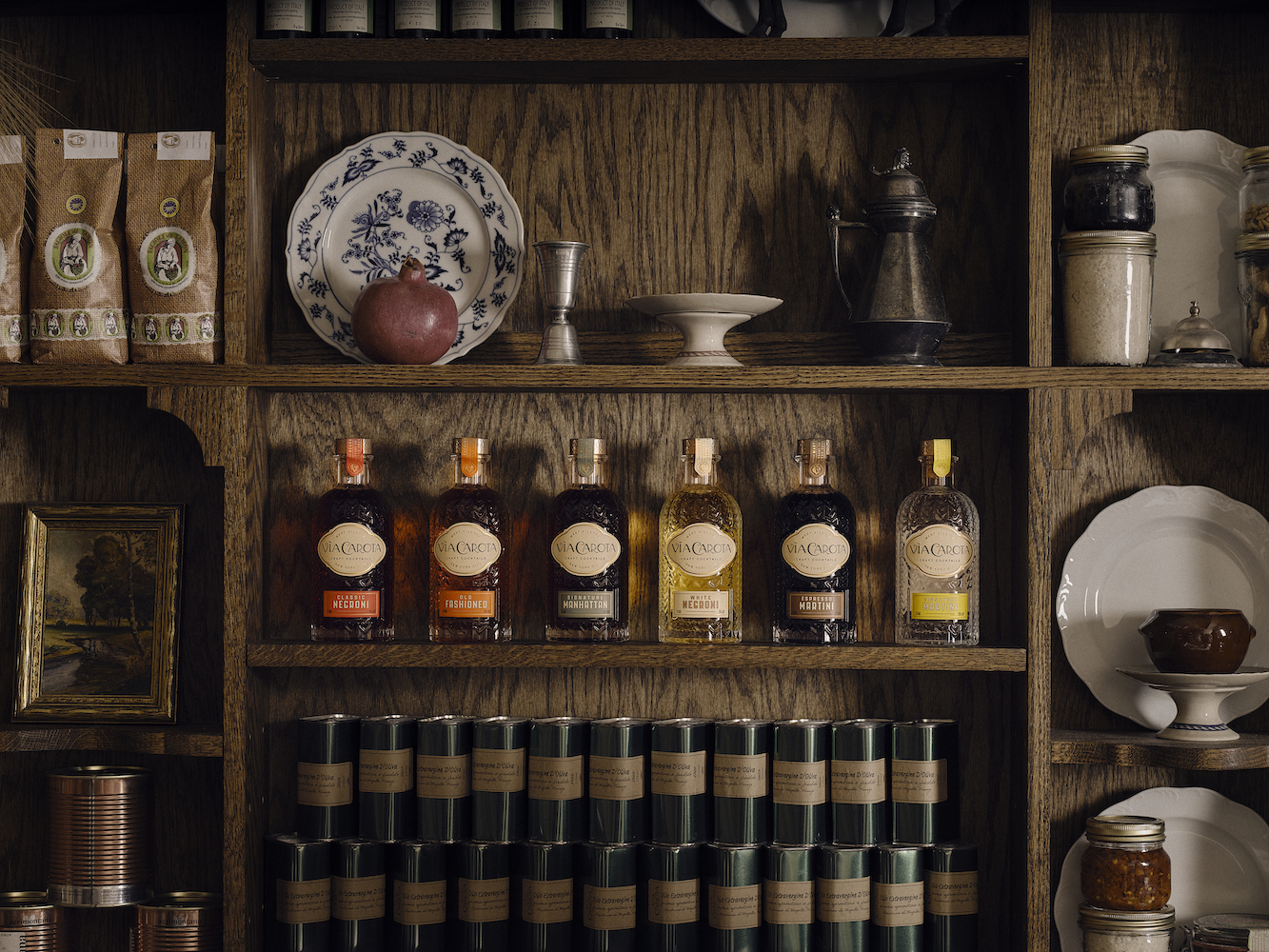 Via Carota Craft Cocktails are now available at drinkviacarota.com for $39.00, or $99 for sets of two cocktails with two cocktail glasses included. Shipping is free for orders over $75.
Photo courtesy of Via Carota