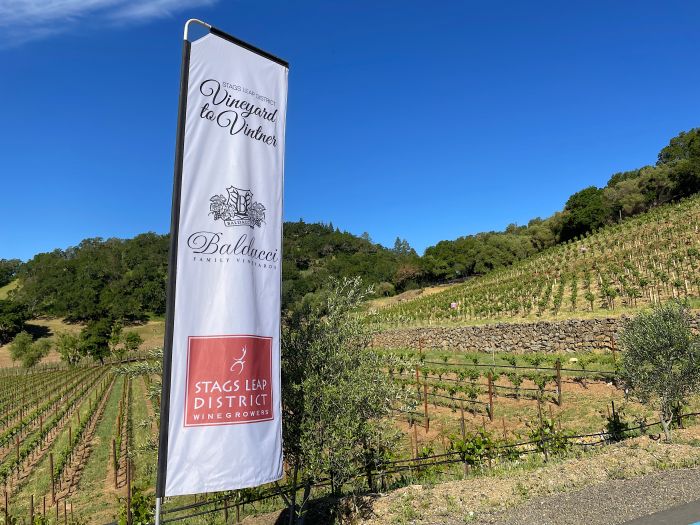 Photo by Michael Reiss
Just about everyone on the planet has heard about the premier wine region, Napa Valley. Many have visited or have it on their travel bucket list, but only an exclusive group of savvy wine connoisseurs can dive deep into the legendary Stags Leap District wines during their coveted annual Vineyard to Vintners Weekend held at the end of April during bud break in the valley.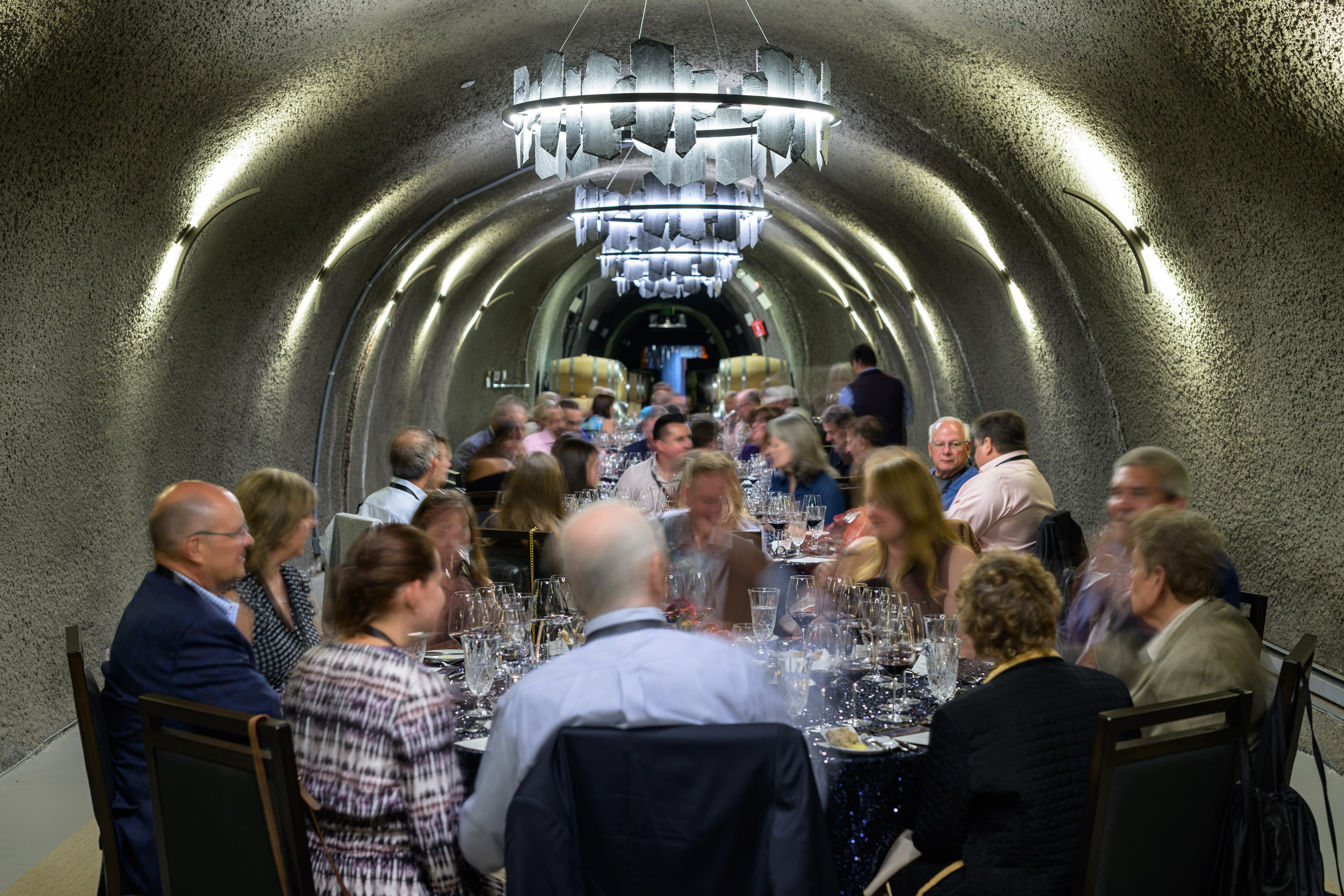 Photo by Stags Leap District Winegrowers
We started the weekend on Friday evening at one of five dining venues offered. We were hosted at Pine Ridge Vineyards along with Ilsley Vineyards, Taylor Family Vineyards and Quixote Winery. The Michelin-Starred restaurant La Toque team crafted a multicourse menu paired with each winery's exclusive bottlings for the 40 enthusiastic guests in attendance.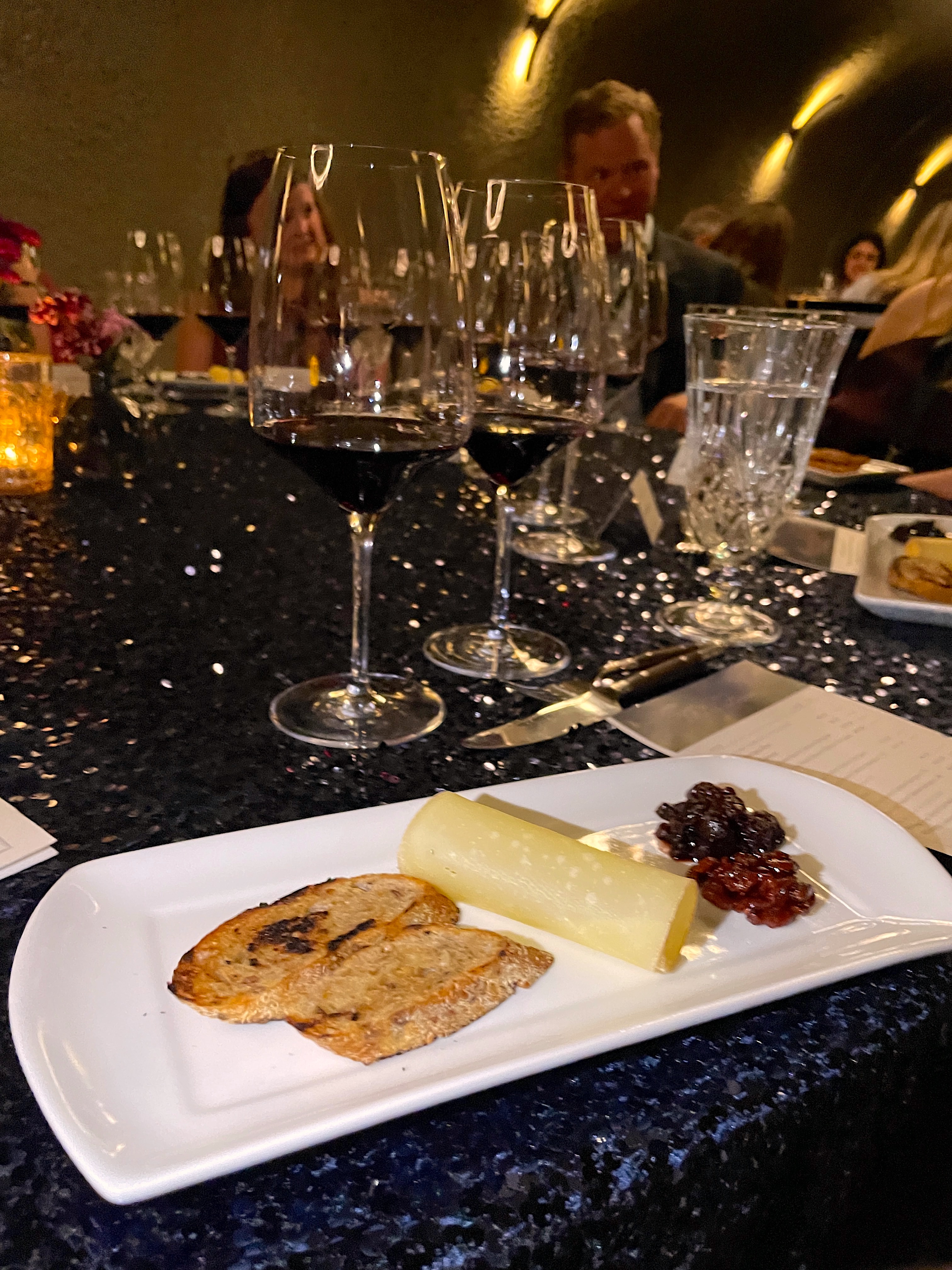 Photo by Michael Reiss
After a delectable dinner held in the atmospheric European inspired wine cave, we adjourned to the patio for desserts, sips of rare and limited library wines and star gazing guided by a docent from the Robert Ferguson Observatory to cap off this stellar evening repast.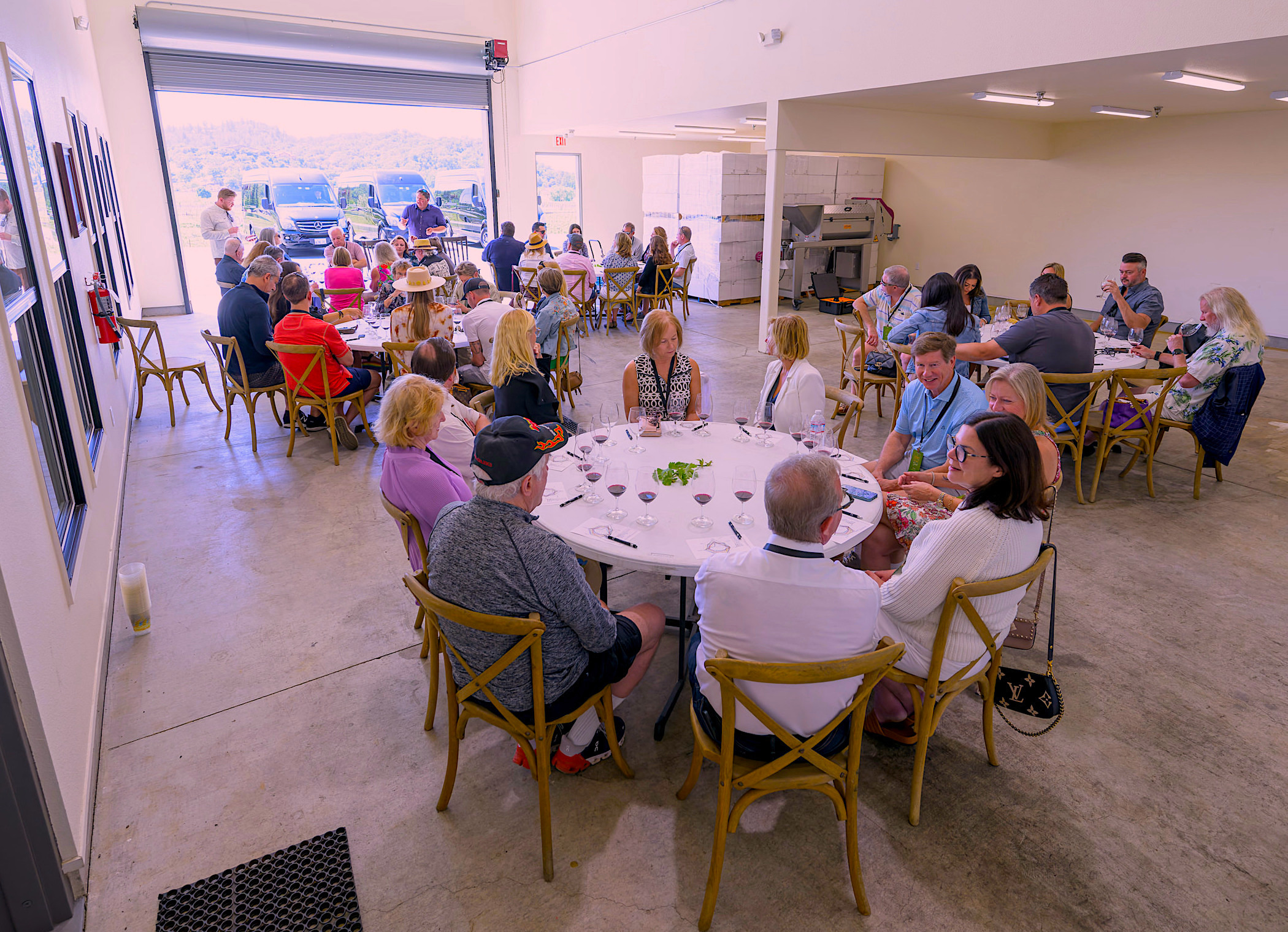 Photo by Stags Leap District Winegrowers
Saturday morning found us at Baldacci Family Vineyards with viticulturalist, Garrett Buckland.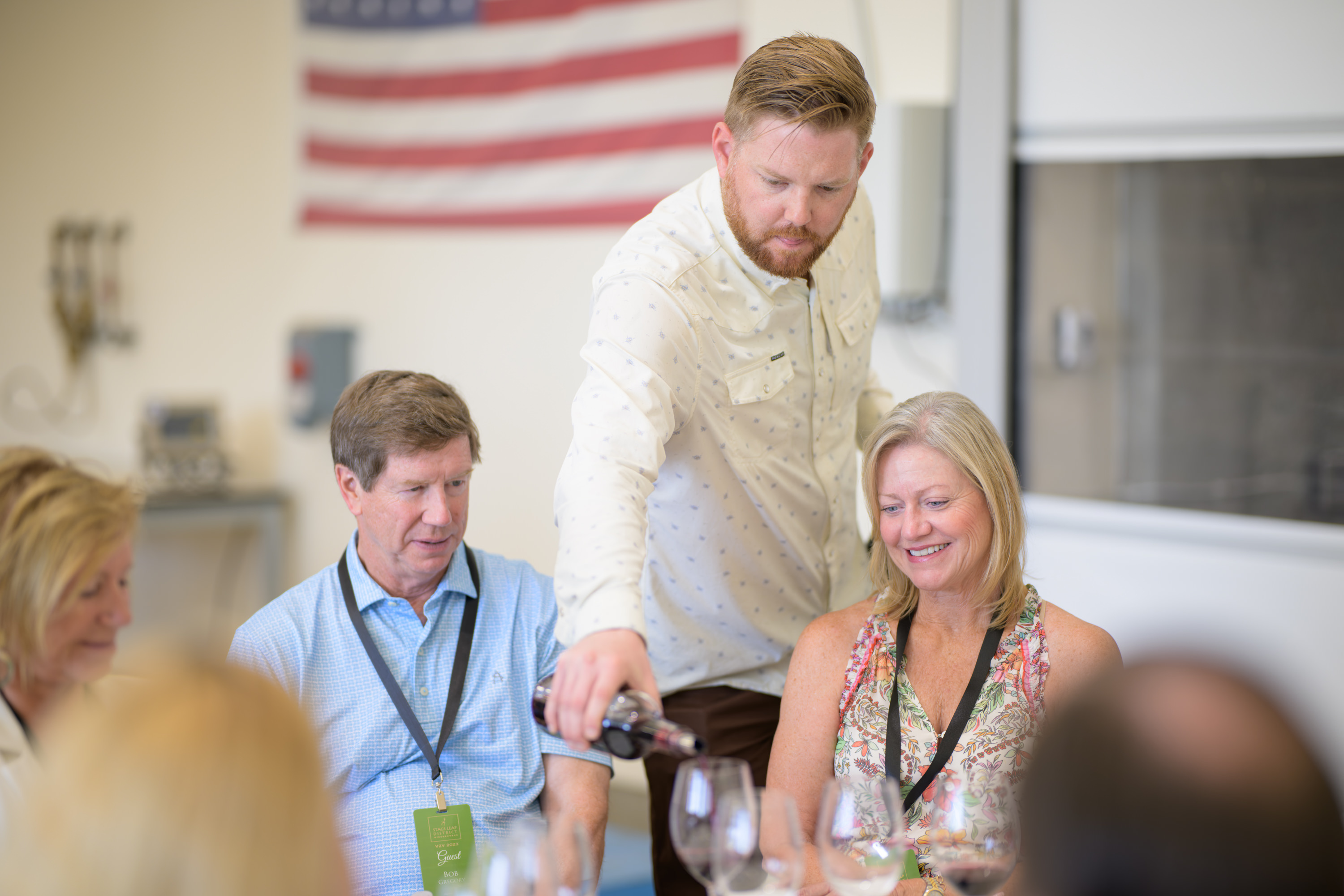 Photo by Stags Leap District Winegrowers
He had us dig deeper into the art and science of grape clones including barrel tastings of unique clones to challenge and refine our palates.
Photo by Michael Reiss
We worked up an appetite for lunch held at the Regusci Winery and Ranch. All the district vintners and winemakers gathered to showcase some of the finest wines of this storied appellation. Of note was the inaugural launch of a 2021 Cabernet that is a blend of the 16 member wineries.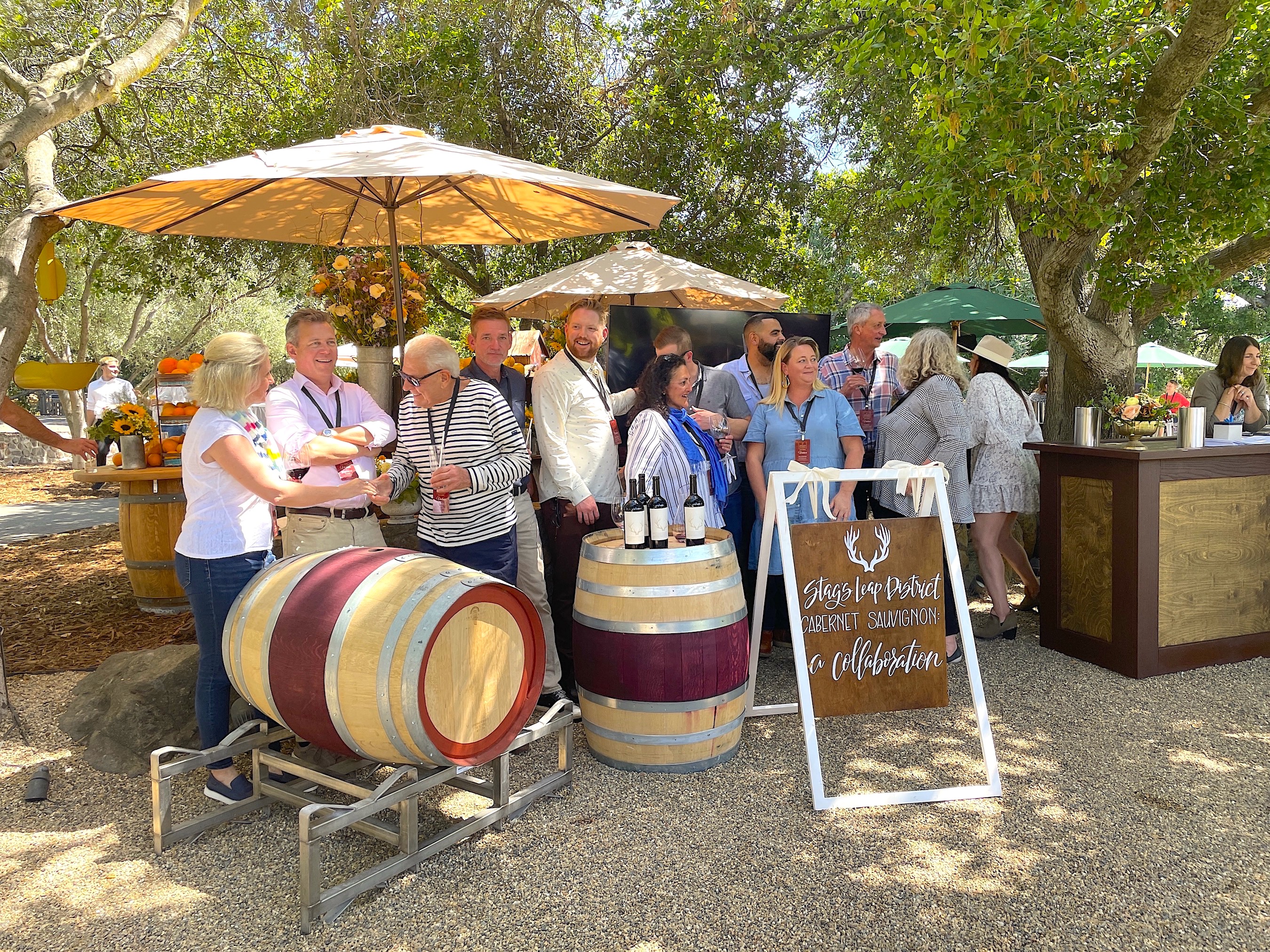 Photo by Michael Reiss
This first ever limited-edition collaboration is an alluring wine highlighting the power and finesse that is the signature of the Stags Leap AVA.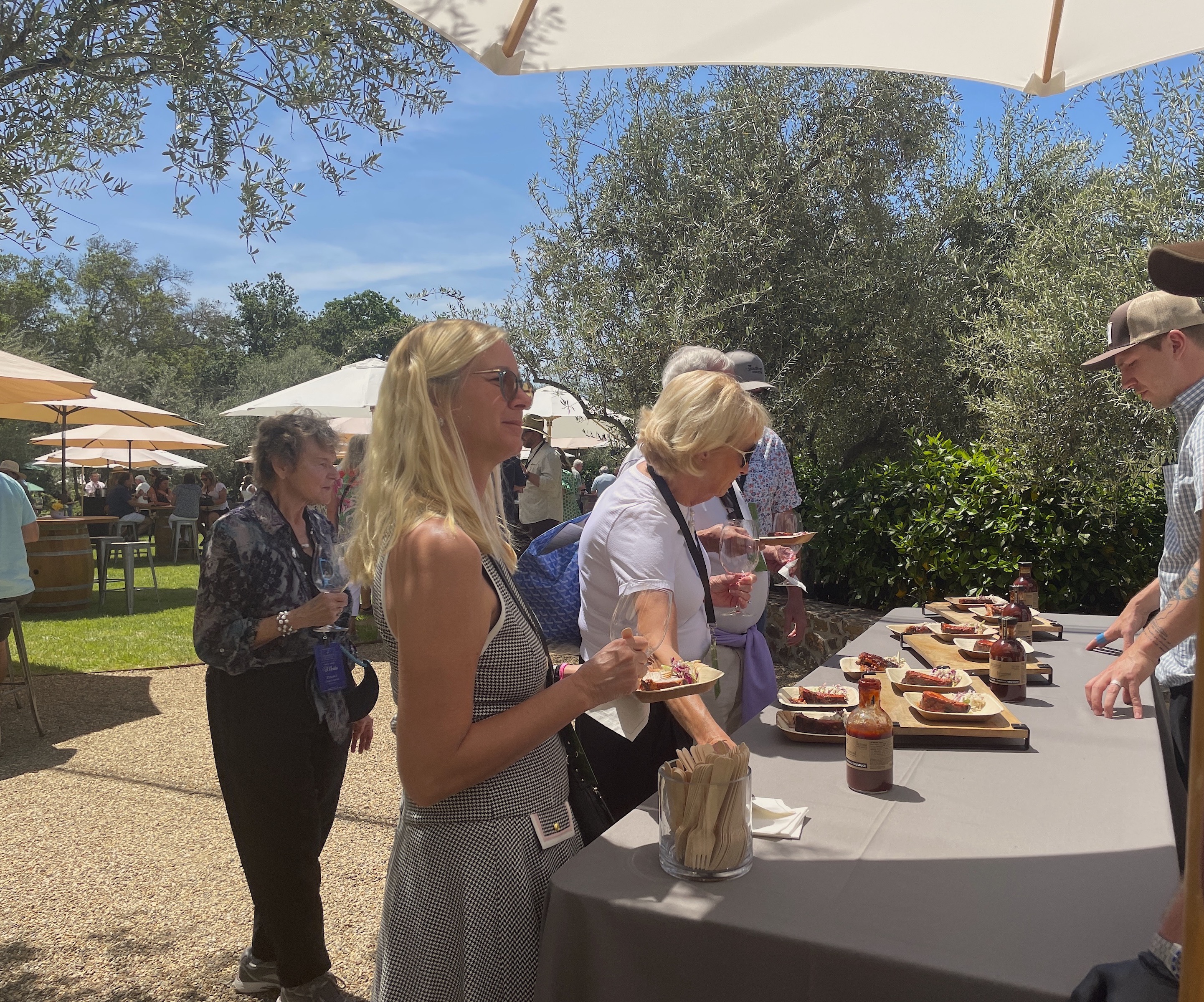 Photo by Michael Reiss
A dine around gourmet lunch was prepared by award winning Napa chef, Stephen Barber of Farmstead Restaurant at Long Meadow Ranch.
Photo by Stags Leap District Winegrowers
On Sunday we had a chance to visit four of the vineyards to enjoy specially curated, private experiences including select wines and savory bites. As with most of the weekend events, each venue limited participation to a maximum of 40 guests at any one time to ensure personalized interactions and in-depth conversation with the vineyard hosts.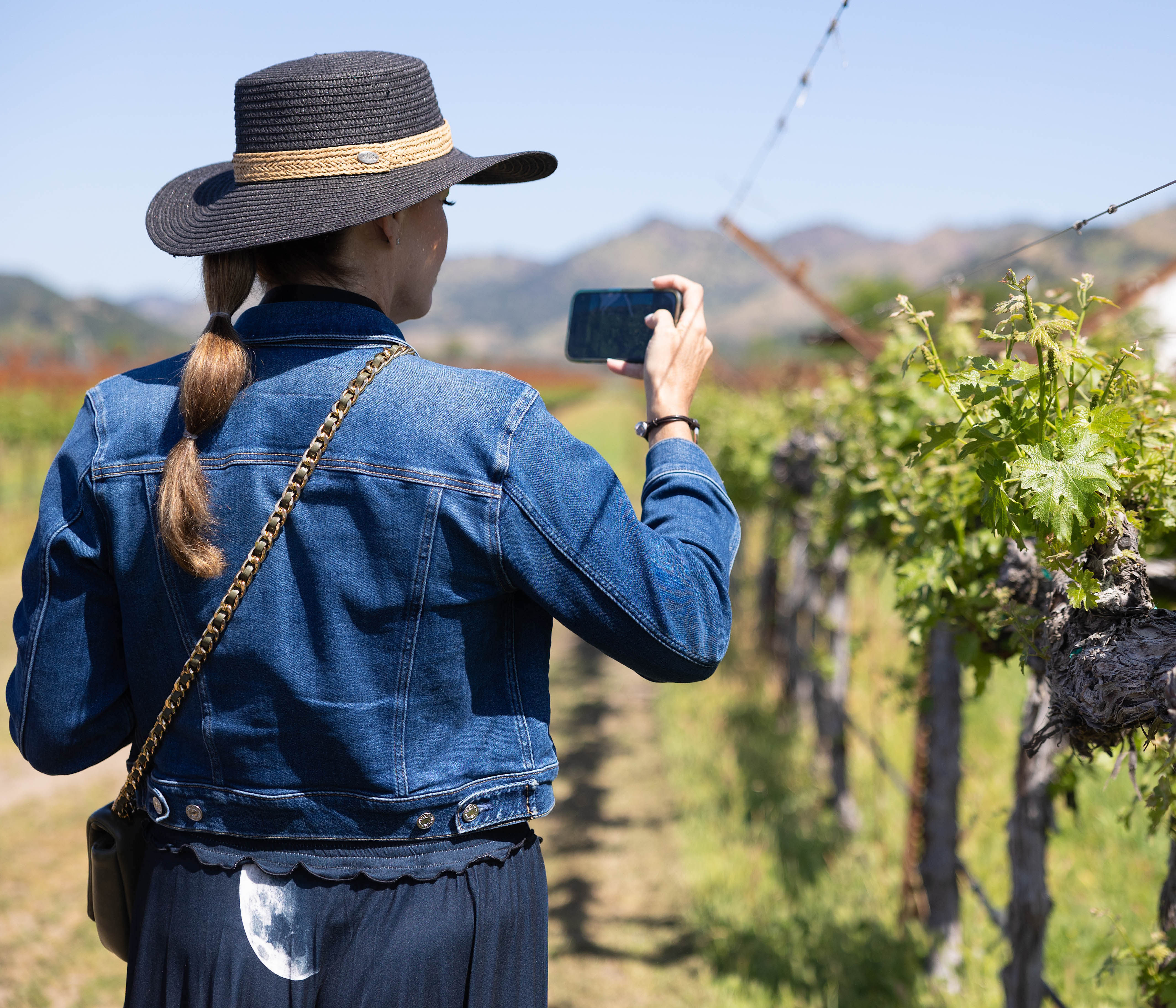 Photo by Stags Leap District Winegrowers
Our conversations with vintners elucidated our understanding of the nuanced differences between Vineyards and deepened our appreciation for the science and artistry that makes this fabled AVA outstanding among the many stars in the Napa Valley galaxy of world class wines.
Plan to extend your weekend to take advantage of the wide range of wine centric activities offered. We particularly enjoyed the wine tasting at Baldacci Family Winery which included pairings of specially crafted chocolates designed to match and enhance the flavors and complexity of the wines.
The Stags Leap Vineyard to Vintner's Weekend, held each April, affords the kind of access typically only offered to select VIP status individuals. One of those attending could be you. For more details, check out this exceptional event.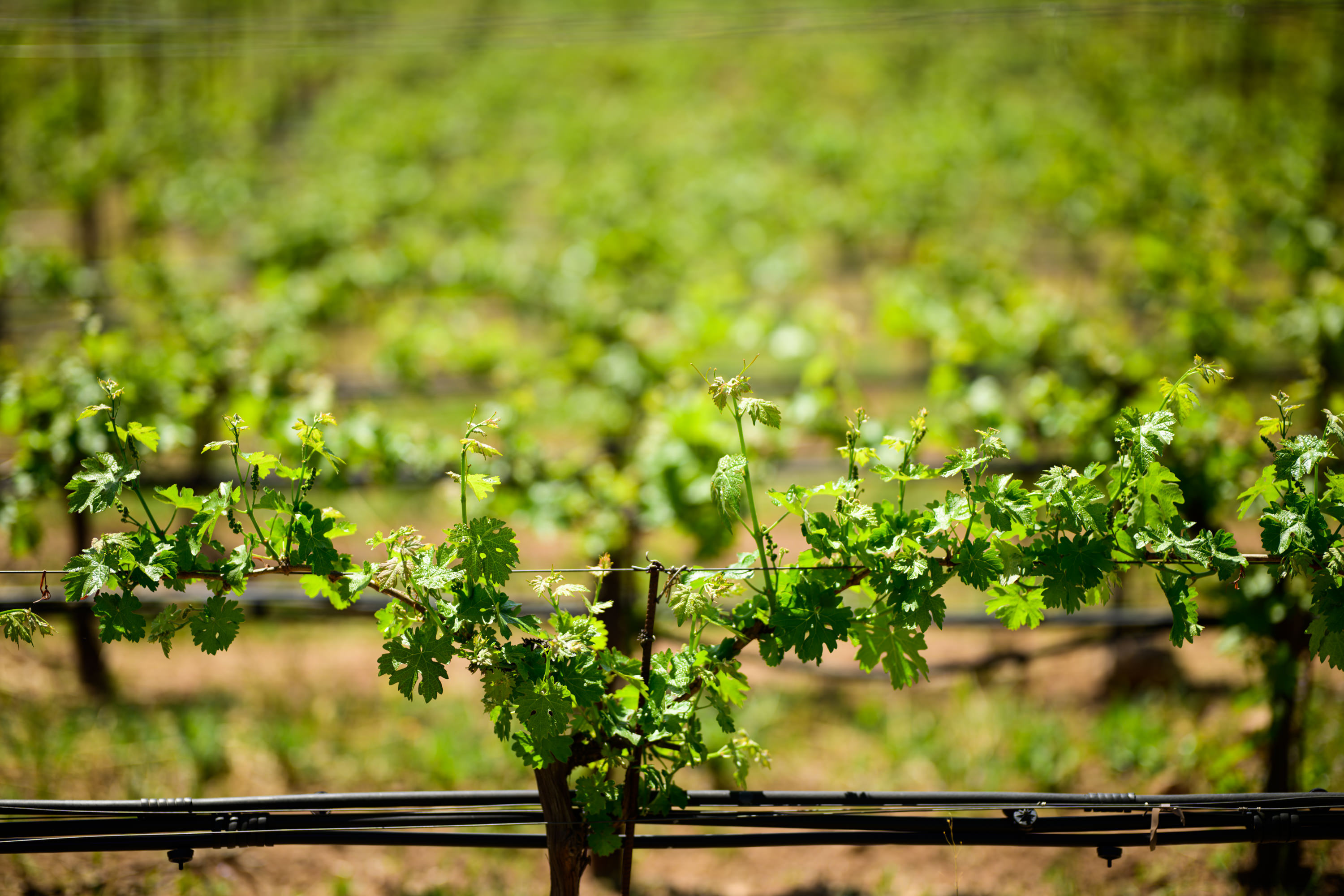 Photo by Stags Leap District Winegrowers