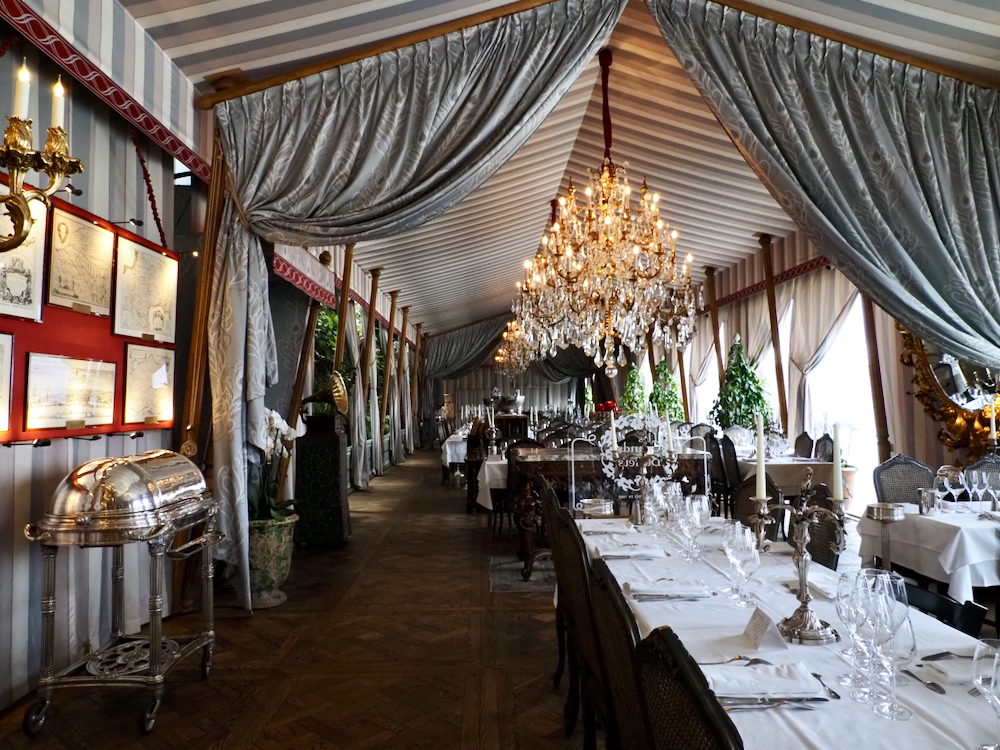 Columbia Hillen
Foie gras, roasted quail, frogs' legs, Burgundy snails, lobster thermidor and a Guinness World Record number of cheeses - such is the mouth-watering feast of food presented at Les Grands Buffets in Narbonne.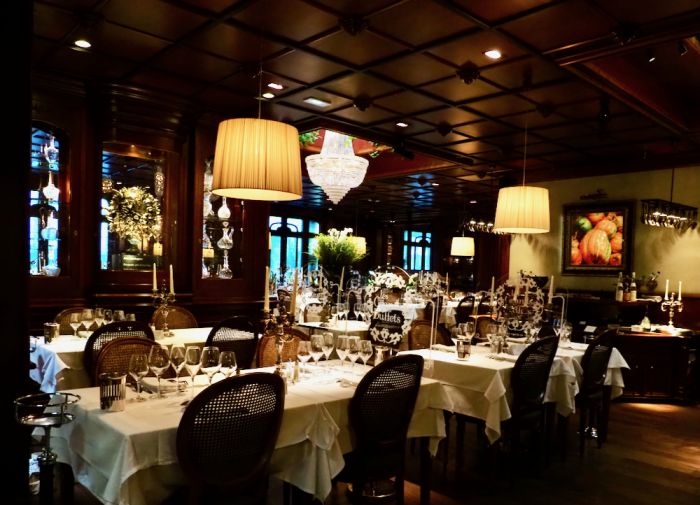 Columbia Hillen
Not to mention this gourmet buffet is served on crisp white linen tablecloths with stem glasses, embroidered napkins and polished silverware in opulent dining rooms, the ornate décor reminiscent of Medieval times. In fact, the restaurant's website reads, 'From the Middle Ages, this is how crowned heads and the French aristocracy held their great banquets.'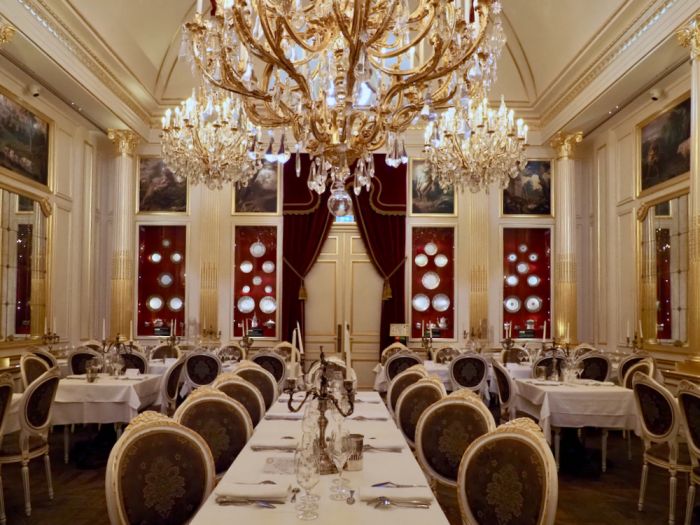 Columbia Hillen
The 'Doré Room,' for example, is decorated in gold leaf with crystal chandeliers. Art deco sculptures by Max Le Verrier, light fittings made from metal cutlery, vintage silver and bronze serving dishes, paintings, baroque embellishments, a chocolate fountain as well lush plants, mahogany woodwork and gleaming brass fixtures adorn the other rooms.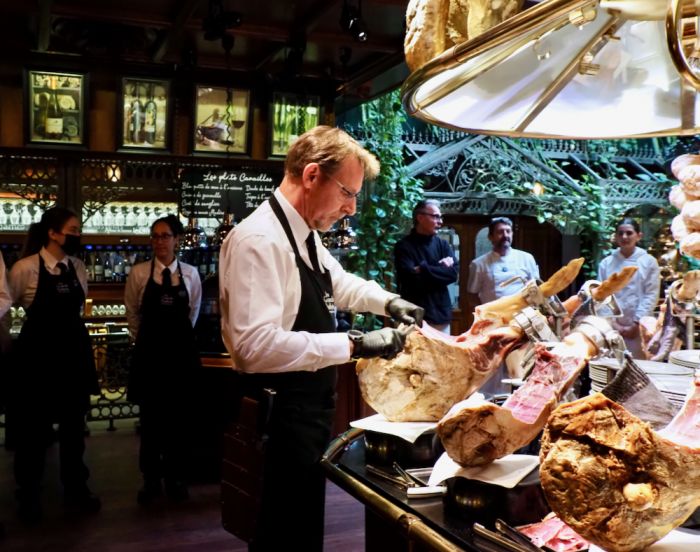 Columbia Hillen
And the price is such it makes one think a zero has been left out somehow.
Perhaps numerically is the best way to describe the sheer variety of dishes prepared by the restaurant's executive chef Philippe Munos and his team and served by thirty-six maitres d'hôtel, chefs de rang (waiters) and assistants.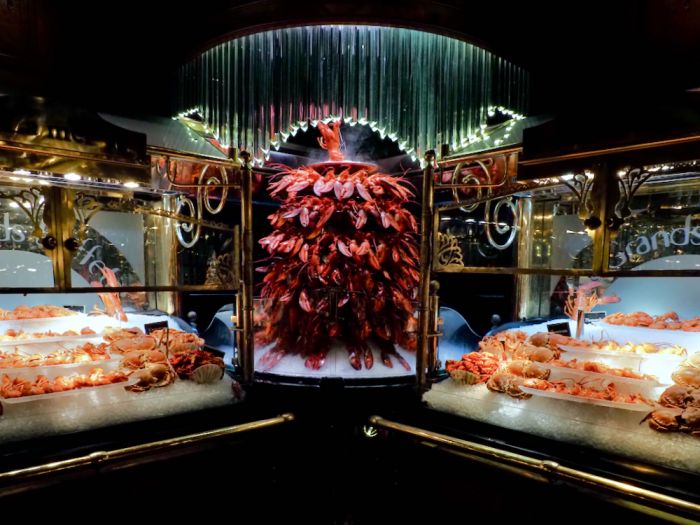 Columbia Hillen
Forty-five hot dishes are offered including meat, fish and vegetarian, with the former including the house speciality, le canard au sang, or pressed duck which comprises various parts of a duck served in a sauce of its blood and bone marrow, extracted by way of a press. A dish rarely found on the menu of any restaurant, it is served here in an impressive ceremonial style at certain times, complete with music and a grand entrance of chef and duck.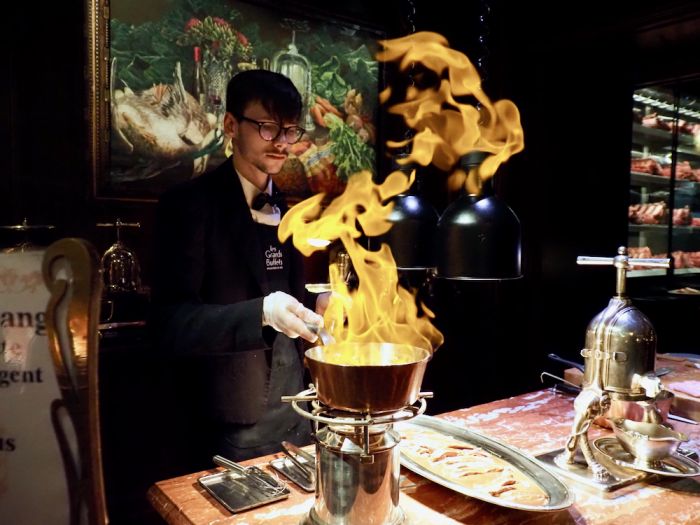 Columbia Hillen
Other specialties on the menu include hare à la Royale, simmered tripe, gribiche calf's head, cassoulet, blood sausage with apples, old-fashioned veal blanquette and bone marrow with fleur de sel; as well as 29 seafood starters including crab, oysters galore, even ones served hot with a sabayon; mussels, prawns and five types of salmon.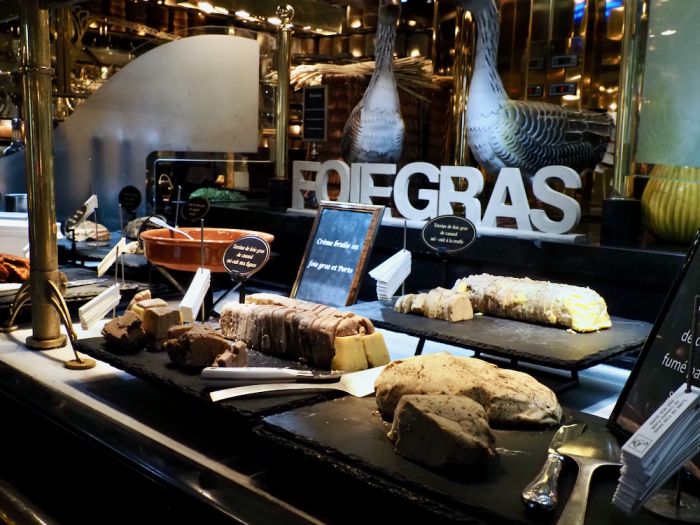 Columbia Hillen
Foie gras is served in nine different ways including with truffle or Basque pepper; there are five homemade paté en croute and more than 111 varieties from every region in France at the record-breaking cheese station.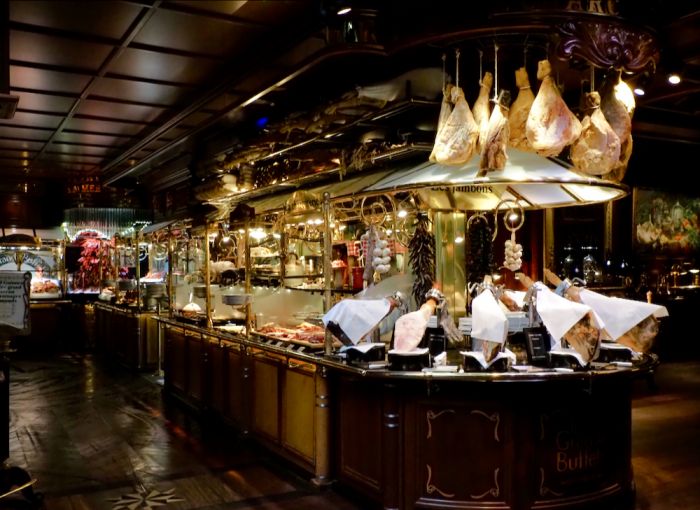 Columbia Hillen
Gateaux, ganache, eclairs, rum babas, millefeuilles and macarons are among over 50 desserts created by seven pastry chefs.
As accompaniment, there are more than 70 wines to choose from, most sold by the glass.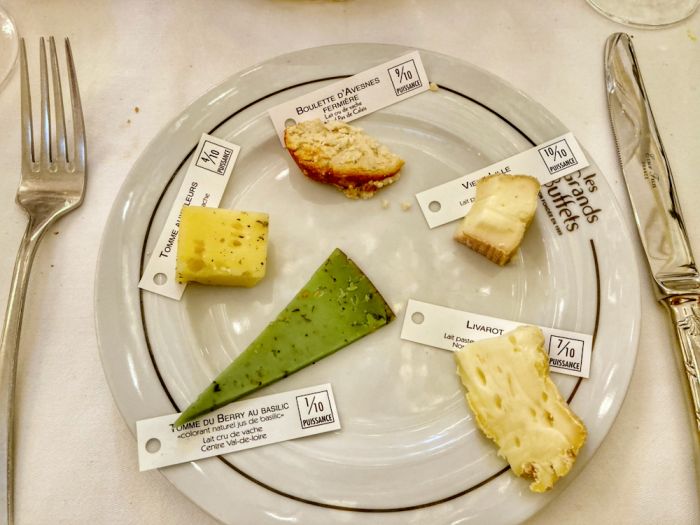 Columbia Hillen
Such is the wide array of dishes, to help guests like me with big appetites remember what they've already eaten, little tags for varieties of cheese, foie gras and ham are provided for guests with the name on them.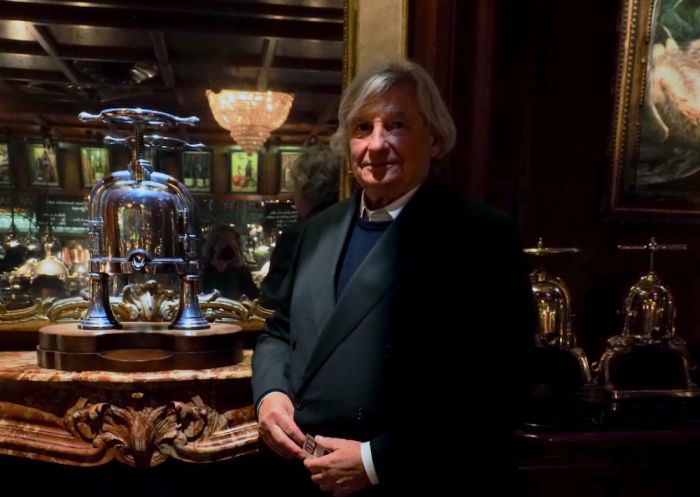 Louis Privat. Photo by Columbia Hillen
This epicurean heaven is the work of visionary restaurant owner, Narbonne-born Louis Privat and his wife, Jane, who wanted to 'open a window into the world of French cuisine' and launched Les Grands Buffet in 1989.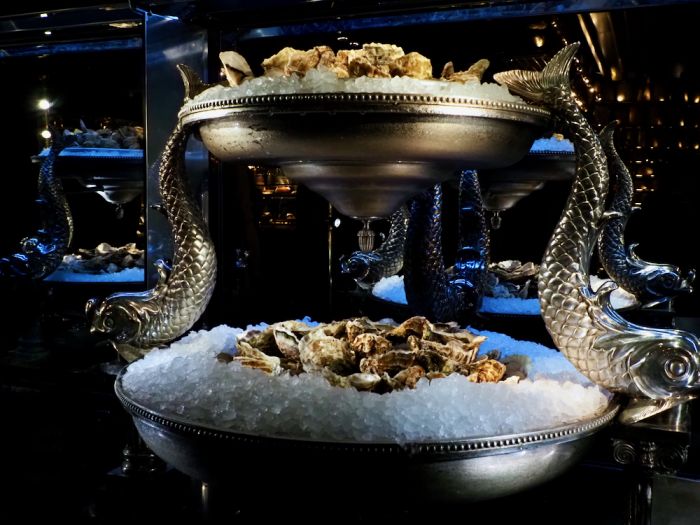 Columbia Hillen
It's no wonder around 370,000 clients walked through the doors of Les Grands Buffets last year to indulge in this sensorial delight - and all for the ridiculously low cost of 52.90 euro per person.