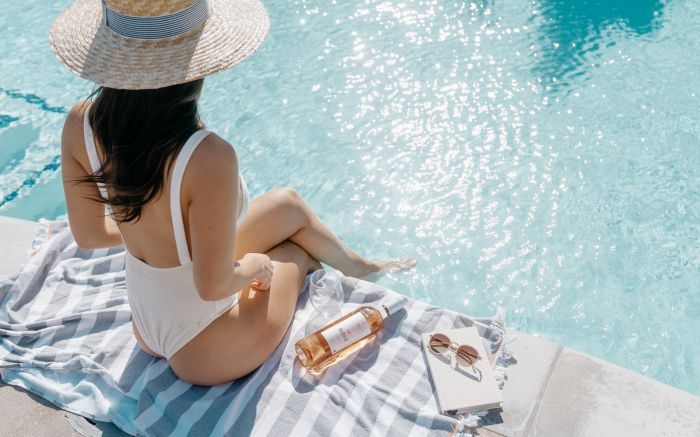 While anytime is Rosé time, the super popular blush-hued wine is so perfectly suited to warmer weather that it has become synonymous with summer. Rosé's fresh, fruity flavors (and often lower ABV) make it an ideal brunch, lunch, or aperitivo beverage choice—hence the 'Rosé All Day' tagline. And, Rosé's varied flavor profiles make it an ideal accompaniment to just about any food. Pair a Provençal style with soft cheeses, grilled vegetables, chicken or salmon. Heartier Rosés even go well with grilled meats. Rosé is meant to be enjoyed anyway you choose. Here are some of our current faves: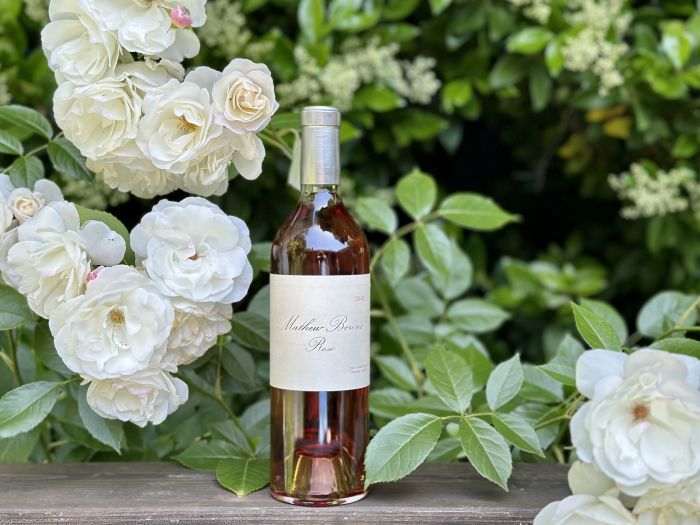 Mathew Bruno 2021 Dry Creek Valley Rosé
The bright hue and intensity of this pretty 100% Grenache Rosé from Healdsburg's Dry Creek Valley AVA mirrors a California coastal mountain sunset. With enticing aromas of watermelon, strawberry and nectarine that lead to a taste of summer berries, this wine features a strong Rhone Valley influence. Proprietors the Bruno family, originally from Southern Italy, make beautiful California wines with the intention of bringing family and friends together, and this is one around which everyone will want to gather. Try with barbecued burgers, for something a little different.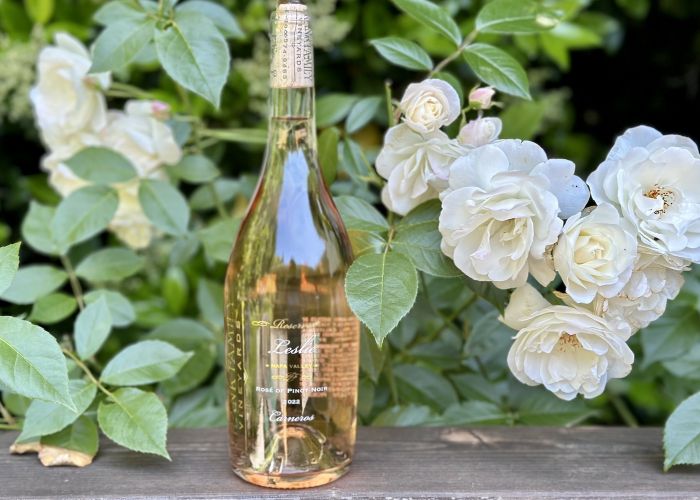 This wine is as lovely as the woman for which it was named. Frank Family's Leslie Rosé honors founder Leslie Frank, one of the forces behind the iconic winery's success. Her philanthropic ethos, business acumen, and hospitality talent inspired Frank Family to create this wine for her. A Provençal style 100% Pinot Noir Rosé, it is sourced exclusively from parcels of the best vineyards in Napa's Carneros region, including the Frank Family's Lewis Vineyard located along the shores of the San Pablo Bay.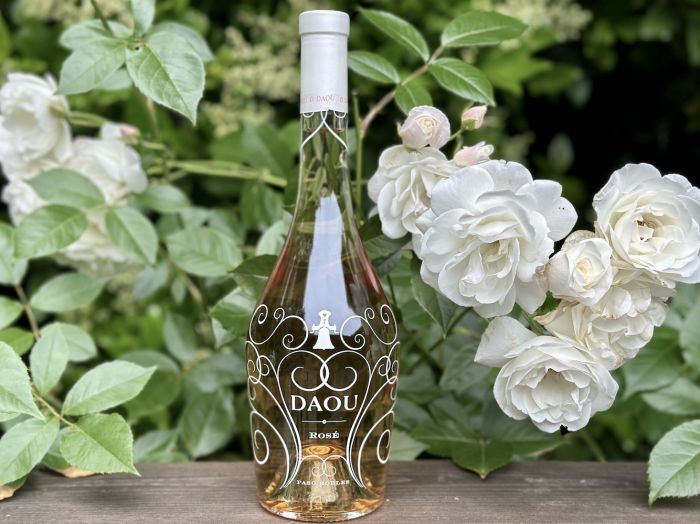 Daou's Discovery Collection wines represent the family owned and operated Paso Robles winery's passion for approachable luxury. This pretty Rosé is crafted from Grenache grapes in the true French Provençale method; even its beautiful bottle is of French design. This wine remains faithful to its origins and presents a pale flamingo-apricot hue with a fragrant, floral nose. The palate is clean and refreshing, with flavors of peach, mango, apricot, and honeydew melon, accompanied by notes of lemon chiffon, apricot, papaya, and kiwi.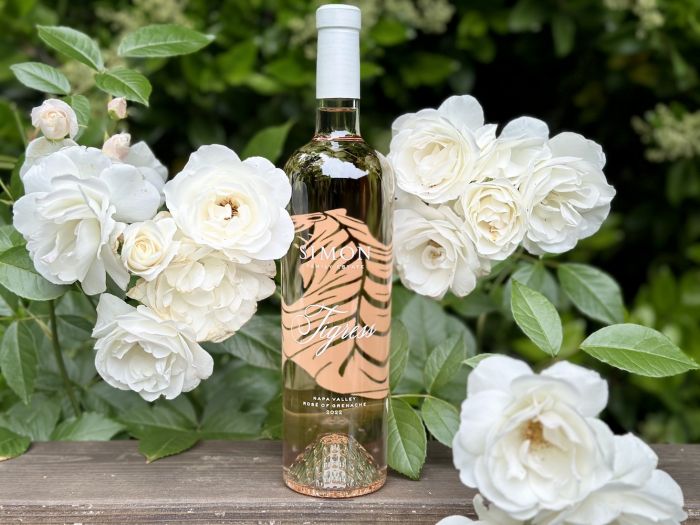 Simon Family Estate Tigress Rosé 2022
Highly regarded Napa Valley winemaker Maayan Koschitzky crafted this elegant, salmon-hued wine with 100 percent old-vine Rutherford Grenache. Made in the Provençal style, it's beautifully aromatic, flavorful, and features a fresh and lively palate with bright notes of juicy pomelo Simon Family Estate proprietor and matriarch Nada Simon (for whom the wine was named in honor of her fearless, strong, powerful and protective characteristics), calls the wine her 'summer water," though she confesses to quaffing it year 'round. Pair it with nearly any light cuisine. (And the cool-looking bottle elevates any tablescape.)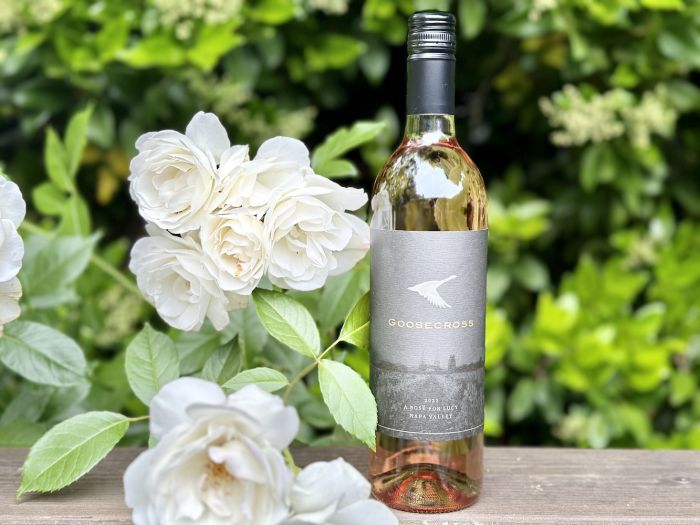 Goosecross Cellars A Rosé for Lucy 2022
Goosecross Cellars proprietors Christi Coors Ficeli and her husband Dave named this wine in honor of their daughter Lucy. Delicately pressed from 100% Pinot Noir, A Rosé for Lucy's telltale Provencal pale pink/salmon hue belies its quintessentially Napa style. The alluring nose boasts fresh summer strawberries, bubblegum, vibrant honeydew melon, and a splash of stone fruit. Bright, mouthwatering acidity hits upon the first sip, conjuring notes of early-season watermelon, lime zest, strawberry parfait, tart cherry, and fresh peaches. Go high by pairing with crab cakes, or go low and enjoy with a big bowl of popcorn.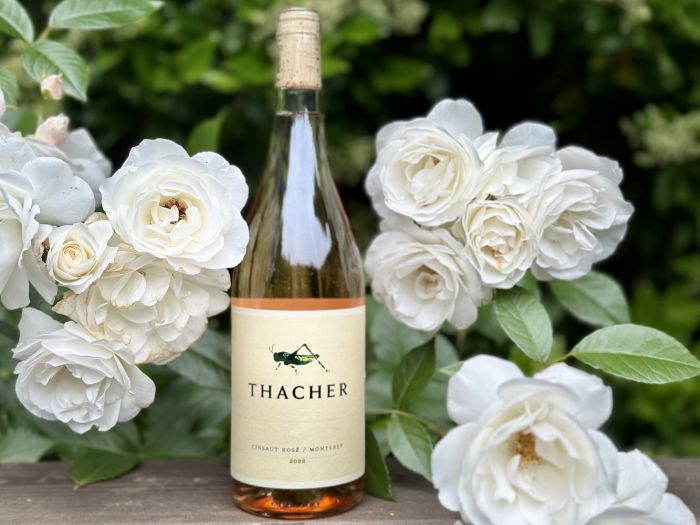 Husband and wife team Sherman and Michelle Thacher founded their winery in 2004, on the west side of Paso Robles in Southern Monterey County. The duo particularly love this Rosé of Cinsaut in the spring and summer, served chilled with…just about anything. (Sushi is a particular favorite). Made from 100% Cinsaut, a red grape native to France but also used quite prominently in the wines of South Africa, this rosé is so light in color that it almost doesn't look like a rosé. Light and crisp, with notes of rose petals, kiwi, melon rind, strawberry starburst and a touch of salinity, it's lovely.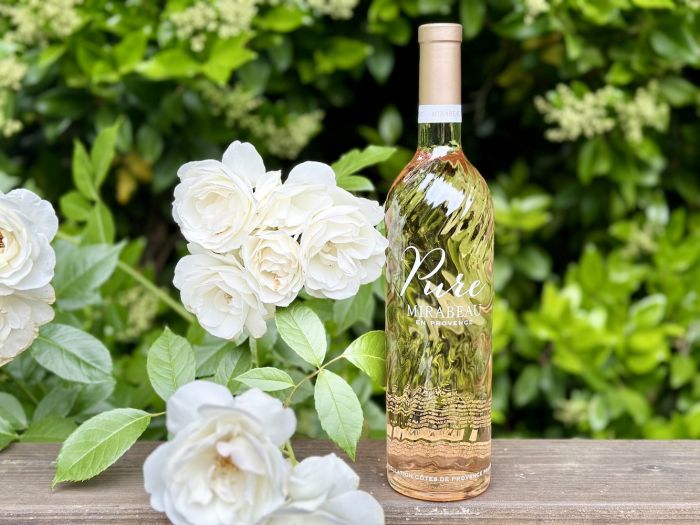 Mirabeau Pure Provence Rosé 2022
Mirabeau Pure Rosé is purely French. Sourced from the wine growing region below the Mont Sainte-Victoire in southern France, this wine is referred to as "Provence in a Glass." Very pale pink in color, the taste (of small red berries preceded by vibrant citrus notes) is powerful, yet refined and balanced. Try this one with nearly any seafood; grilled scallops are a particularly good match, as is a simple citrus salad. Paired with salty snacks, it makes an ideal aperitif.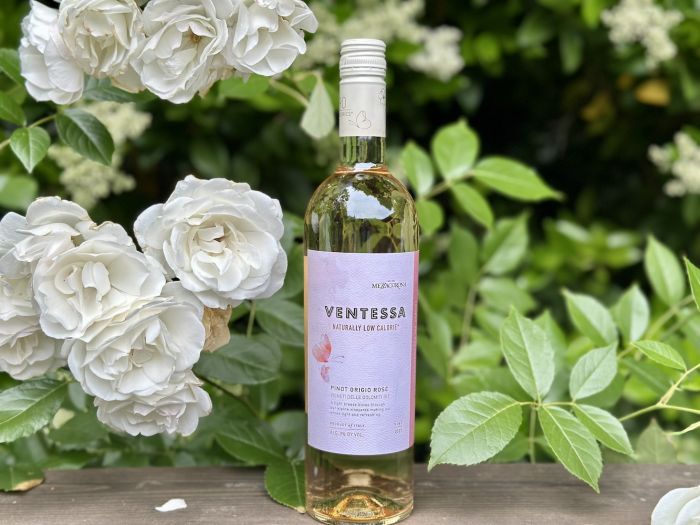 Mezzacorona Ventessa Pinot Grigio Rosé
Can a wine be healthy? This one comes awfully close. Naturally low in calories (about 90 per serving) and low in alcohol (9%), this 100% Pinot Grigio Rosé is hand-picked in the IGT Dolomiti in Northern Italy. It features an elegantly fresh aromatic profile, characterized by red and citrus fruits and delicate floral notes. This wine pairs very well with fish, shellfish and delicate first courses. It's very nice served as an aperitivo.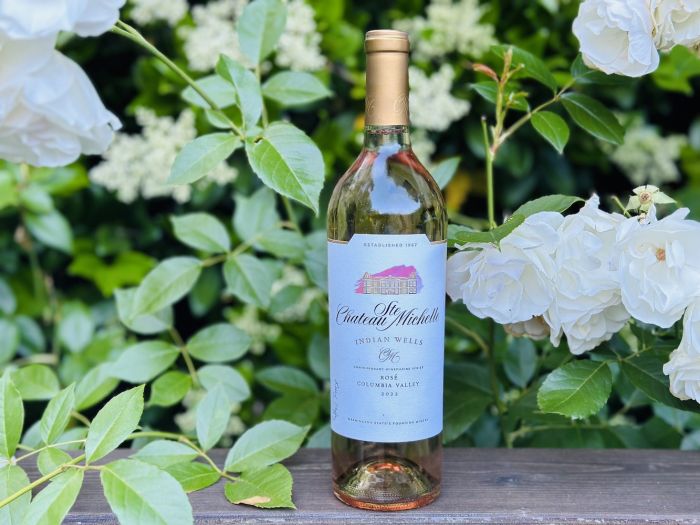 Chateau Ste. Michelle Columbia Valley 2022 Indian Wells Rosé
This beautiful pale pink Rosé is a blend of 70% Syrah, 12% Grenache, 10% Cabernet Sauvignon, 6% Mouvedre, and 1% Counoise. It delivers aromas of juicy watermelon, fresh strawberry with flavors of ripe peach, and Rainier cherry. Bright and balanced, this well-priced wine fits all occasions and pairs nicely with light fare. Serve well-chilled and enjoy poolside.
All photos by Fran Miller, with exception of main photo which is by Oveth Martinez via Unsplash.