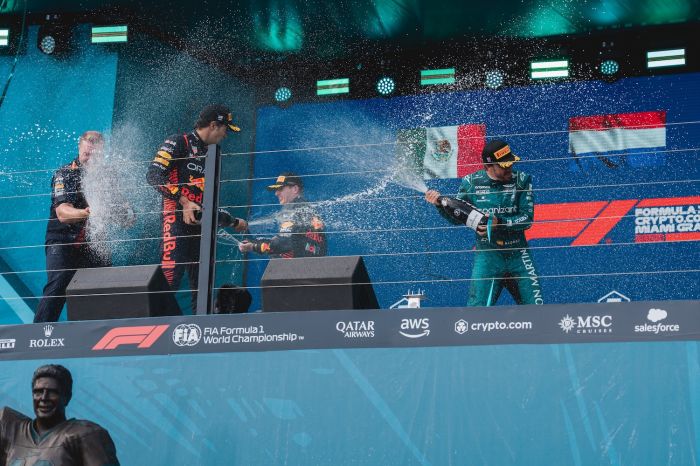 Ferrari Trento is the 'Official Spray' of Formula 1® Racing; Photo courtesy of Ferrari Trento
Who among us has not dreamt of racing a Mercedes W13 or a McLaren MCL36 in a Formula 1® Gran Prix? Waiting at a stoplight, we glance at the driver to our right, hearing in our mind the traditional "It's lights out and away we go!" While we might never have the chance to round the Porsche Curves at Circuit de la Sarthe, in Le Mans, France, we can quaff (or spray) the same sparkling wine that Lewis Hamilton and Max Verstappen enjoy upon the winner's podium.
As the "Official Sparkling Wine of Formula 1®," Ferrari Trento provides the celebratory bubbly enjoyed by—and sprayed by and upon—the auto racing victors. Located in northern Italy, in the small town of Trento, the third generation, family-owned Ferrari Trento produces Italy's most awarded sparkling wines, continuing a tradition begun in 1902 by Giulio Ferrari. Named five times as "Sparkling Wine Producer of the Year" by The Champagne and Sparkling Wine World Championships, Ferrari Trento and its luxury wines have rarely needed an introduction, yet the Ferrari Trento logo is now more unmistakable than ever, thanks to the company's partnership with Formula 1® racing.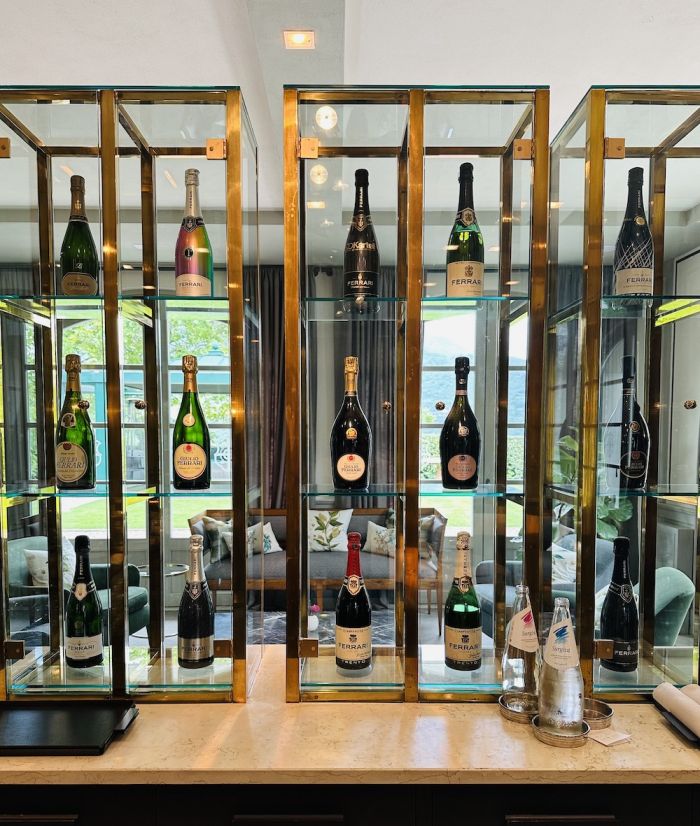 Ferrari Trento's library of wines, as seen at the winery's Locanda Margon. Photo by Fran Miller
The partnership is fortified by a desire to give back, well-illustrated by the two entities' auction of a Ferrari F1® Podium Jeroboam bottle, signed by all of the drivers at the 2023 FIA Formula One World Championship who would have participated in May's canceled-due-to-flooding Imola Grand Prix. Proceeds support Emilia-Romagna flood victims. Throughout the F1® season, proceeds from the auction of signed Jeroboams (by the three winners) are donated to Race Against Dementia.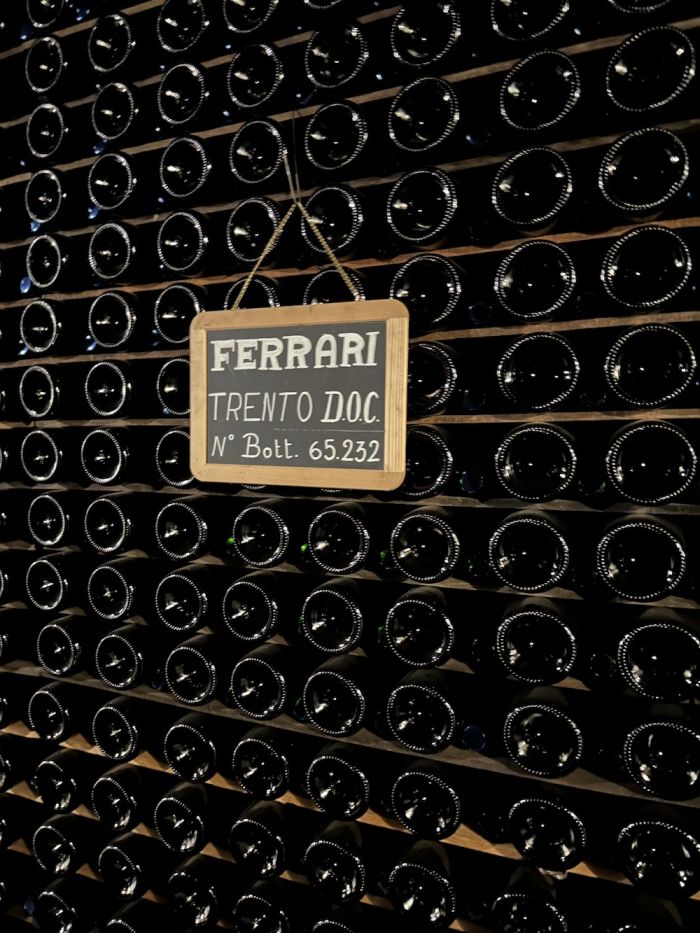 In the Ferrari Trento Cellars, Trento, Italy. Photo by Fran Miller
From its popular Maximum line of Blancs de Blancs and Rosé, to the outstanding Perlé Line, to the supremely elegant Giulio Ferrari Riserva del Fondatore Trentodoc, Ferrari Trento's sparkling wines make any event feel like a podium celebration. To imbibe is to experience and enjoy "the Italian art of living."